The Top Extracurricular Activities for High Schoolers Pursuing Medicine
When someone wants to pursue a career in medicine by being a doctor, nurse or researcher in the medical field, it is quite common that the calling to pursue that path comes rather early in life. In fact, there are a lot of young people in high school who are already quite confident in their desire to pursue medicine both in college and beyond. If that sounds like you and you are either about to start high school or are currently a high school student, you may be interested in learning about some of the best extracurriculars for students who want to study medicine.
The great news is that getting involved in some of the best medicine-related extracurricular activities in high school can help you not only further pursue your natural passions and interests, but it can also play a major role in your ability to get into the top schools on your list once you start applying to undergraduate programs all over the country.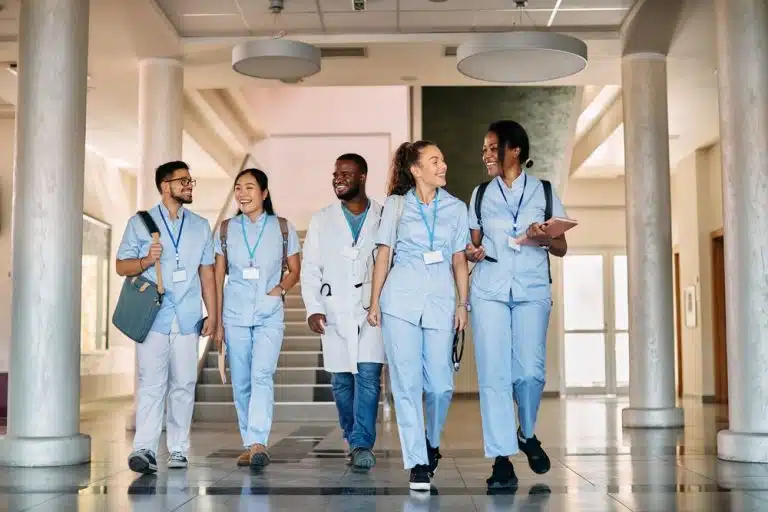 At AdmissionSight, we work with students who have a vast array of passions and interests, and medicine is definitely something that a lot of our students care deeply about. On top of that, a huge number of our students have the lofty dream of one day attending a top 10 university in the United States, such as an Ivy League school or a school like Stanford, UChicago or Caltech.
Thanks to that fact, our admissions consultants have a deep and diverse knowledge in terms of what it takes to get into some of the most prestigious and selective schools in not only the country, but also the entire world!
So, when a student asks us, "Can extracurriculars increase your chances of getting admitted to college?" Our answer is yes every single time. And if you're wondering how well our knowledge, tools and strategies lend themselves to success when applying to some of the best schools in the world, consider the fact that 75.0 percent of the students that we have worked with have gone on to get into either an Ivy League school or a top 10 school that isn't in the Ivy League.
So, if you are interested in learning about the importance of extracurricular activities for students, what admissions officers looking for in extracurriculars, and what some of the best extracurriculars for students who want to study medicine are, then you have absolutely come to the right place.
Let's get started on breaking down the answers to all of those important topics and much more!
What's the point of extracurricular activities?
Before going into the specifics of some of the top extracurricular activities for students interested in going into medicine, we wanted to break down some of the most important considerations for all high school students – no matter what their top academic interests are – to know about extracurriculars. The reason why we feel this is important to make crystal clear before going any further is due to the simple fact that extracurricular activities account for one of the most important components of any student's application to pretty much any school in the United States.
While all schools have their own unique spin on the admissions process, the truth is that the approach to how admissions officers evaluate applying students tends to be very similar from one school to the next. Across the country, extracurriculars tend to account for approximately 30.0 percent of a student's total application. If that number seems large to you, consider the fact that it might be even larger these days, now that a very large number of schools have chosen to adopt a standardized test optional policy, meaning that neither the SAT or ACT are a required component of getting into schools.
Since that method of evaluation is out of the conversation for a lot of applying students, admissions officers have to look even more deeply into the other components, such as grade point average, personal essays, letters of recommendation, and, yes, extracurricular activities.
If you are still a bit surprised by how heavily extracurricular activities are considered in a given college application, you may not be fully aware of how admissions officers look at them and what they value about a student's involvement in clubs, groups and teams outside of the classroom. In order to help clear that up, we want to go over the four primary considerations that admissions officers at schools all over the country make when they are evaluating a student's extracurricular activities.
Keep in mind, this does not refer uniquely to the best extracurriculars for students who want to study medicine, but all extracurriculars.
Admissions officers consider how students get engaged in their community outside of the classroom
While grades and academic records play an incredibly important role in any student's application to any school, it is really important to remember that admissions officers are not only considering how a student is going to perform in the classroom in the event that they are accepted to that school. Admissions officers also want to get a good sense of how that student might spend his or her time outside of the classroom.
Beyond that, admissions officers also want to feel confident that the student will be an active participant in the school's campus community. By looking at how students engaged in their high school and hometown communities through the extracurriculars that they get involved in, admissions officers can get a much better sense of how that student might take advantage of the many opportunities available to them on campus.
Admissions officers are always looking for mature leaders who can take initiative
Attending college offers countless opportunities and first experiences for students, but it can also come with certain challenges. One of the primary challenges that incoming freshmen confront is the freedom that comes with living on their own for the first time. How can freedom be a challenge? Well, some students definitely struggle with not having some of their parents or guardians making sure that they are spending their time on the right things both inside and outside of the classroom.
Admissions officers at great schools never want to set any prospective student up for failure, and if there are signs of lack of maturity in a student's application profile, admissions officers will absolutely think twice before offering that student a spot in the next incoming class.
So, how can a student prove that they are mature leaders who know how to take initiative on their own without constantly having their hand held? You might have guessed it: extracurriculars. Students can prove that they are leaders among their peers by taking on roles of leadership and/or impact within their chosen extracurriculars. This does not necessarily mean that you have to be named team captain or class president to make it clear you're a leader. Being able to map out and explain how your presence made a real difference is just as effective.
Admissions officers want to see that students are pursuing their passions
One of the most important things that we talk about with our students is that they should never be pursuing extracurriculars simply because they think they are what admissions officers are looking for in application resumes. The truth is that all admissions officers truly care about is how deeply students invest in their extracurricular activities and what they get out of that investment.
You should feel that you have the freedom to openly pursue the things that interest you in your time outside of the classroom. This can mean anything from Model UN to the varsity soccer team, chess club to movie club. The world can really be your oyster if you choose to make it so, and admissions officers absolutely love to see students pursuing their interests.
Beyond that, when it comes time to start writing your personal statements and application essays, you better believe that it will be much easier to discuss your extracurricular activities if you really loved taking part in them.
Admissions officers love when students have academic specialties
There is one misconception about the admissions process in the United States that we always feel the need to debunk whenever we come across it, and that is that admissions officers are looking primarily for well-rounded students. Though it is absolutely the truth that admissions officers always have the goal of crafting well-rounded classes, those classes are often made up of students that have highly specialized skills and interests. After all, the job market is only becoming more and more specialized, and students who have the ability to identify and develop an area of expertise that they are naturally interested in are often seen as a great strength in the eyes of admissions officers.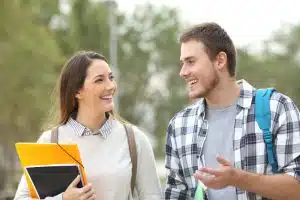 With that being said, you shouldn't feel dissuaded from pursuing a wide range of interests if you have them. Your extracurricular activities are primarily about you getting to explore your interests. Remember that throughout high school and beyond and you will not go wrong!
How many extracurriculars should a student invest in during high school?
One final thing that we want to go over before we list the best extracurriculars for students who want to study medicine is how many extracurricular activities high school students should really invest their time in during their high school years.
If you didn't know any better, you might think that the more extracurriculars a student gets involved in, the better. However, that is actually quite far from the truth. Admissions officers at all schools across the country care much more deeply about a student's depth of investment rather than the breadth of their involvement. What does this mean? It basically means that admissions officers want to see students get deeply involved in fewer extracurricular activities rather than take on a more surface-level role in a larger number of groups or teams.
These days, it is recommended that students get involved in somewhere between three and five extracurricular pursuits during their high school years. It is ideal when students get involved early on in their high school education and remain deeply engaged all the way up to their graduation.
With that in mind, students are also encouraged to take part in various summer programs during their high school years to further explore their interests and passions. In all, there should be a high level of cohesion from one school year to the next, signifying that you are keeping up with your primary interests. Beyond that, it is important to keep in mind that if you have family responsibilities such as working a part-time job to help with expenses or taking care of your siblings while your parents work, those are fully acceptable to list (and discuss in your personal essays) as out of school activities.
The best extracurriculars for students who want to study medicine
Now that we have covered some of the most basic and important facts about extracurriculars, let's finish this blog up with going over the best extracurriculars for students who want to study medicine.
Keep in mind, the options that we go over are far from the only options that are available to students, so it is both useful and important that you do some searching on your own. This list is simply to get you started on that personal and exciting journey!
Volunteer at a clinic or hospital
Volunteer work and community service are requirements for a lot of high schools, but if it happens not to be yours, you should still make sure to invest at least 100 hours of community service during your high school education. A very simple reality about people who want to get into medicine is that they need to love people and contribute to those that need assistance. What better way to do just that than by volunteering at a local clinic or hospital in your hometown?
While the work that you will likely take part in might not be groundbreaking work, even gaining experience within these workplaces and meeting possible mentors who have already achieved great things in those fields can offer incredible benefits to you.
Take part in Doctors Without Borders
Doctors Without Borders is one of the most impactful and important non-profit organizations in the world. It provides medical professionals with the chance to volunteer in high-need regions and communities all over the world. While the prospect of traveling to remote parts of the world to help those in need may be exciting, the way in which high school students get involved is a bit different. High school Doctors Without Borders clubs typically raise awareness and funds to support Doctors Without Borders' mission. By getting involved with this organization and taking on a leadership role, you can show your empathy and dedication to helping others.
HOSA – Future Health Professionals
This national organization offers pre-professional guidance to high schoolers who are interested in becoming doctors, nurses or pursuing other careers that are related to the healthcare industry. HOSA offers students who are involved the chance to both learn more about the medical career and show off what they have already learned about the field through HOSA competitions. Beyond that, earning recognition by placing highly at such competitions can offer you a valuable way to separate yourself from other applying students who may have similar application profiles.
Shadow a local physician
This may seem like a hard thing to accomplish as a high schooler student, but the truth is that shadowing a physician is not a rare thing at all. Reaching out to local clinics and practices and seeing if a physician on their staff would be willing to take on a high school shadow can get you started. You'd be surprised by how many professionals are actually excited by the prospect of helping mentor and guide a young person who is interested in pursuing a career path in health.
School clubs and groups
Aside from the previously mentioned options, there are also a lot of really popular clubs and groups that are offered within high schools all over the country. Here are some of the most popular:
Anatomy Club
Biology club
Medical Explorers
Neuroscience Club
Pre-Med club
Sports Medicine Club
AdmissionSight can help you choose extracurriculars
You know, we have a great idea of the best extracurriculars for students who want to study medicine, but we really just scratched the surface! On top of that, you may want to learn about other extracurricular options that have nothing to do with medicine. After all, you are absolutely encouraged to pursue not just one, but all of your top interests and passions during your high school education and beyond.
AdmissionSight is here to help! If you are interested in learning more about what kinds of activities you can take part in that can really help you get into the schools of your dreams, contact us today to schedule a free consultation.