What is the Hardest Art School to Get Into?
If you graduated high school with a significant amount of art education under your belt and believe that you possess the talent necessary to pursue a career as an artist or other creative professional, you might wonder about what's the hardest art school to get into. You won't be able to fully express yourself until you have the technical skills necessary to do so, and art school is the best location for you to acquire those skills.
Even though the prerequisites needed to attend art school might vary greatly, many of the top art programs are quite competitive. Even if you have an impressive portfolio and application materials, the hardest art school to get into may still be challenging to differentiate yourself from the other candidates. You will get the knowledge you need to successfully apply to art school by reading this blog. We will discuss the steps involved in applying not only to the hardest art school to get into but, the other schools mentioned here.
How Difficult Is It to Get Into Art School?
The answer to this question is dependent on the requirements for enrollment in the desired school. Elite art colleges have severe admission standards. As a direct consequence of this, they use extreme vetting and have an extremely low admission rate. For example, the admittance rate at the Rhode Island School of Design is twenty percent, whereas the acceptance rate at the Yale School of Art is only six percent.
You might find it simpler to gain admission into a creative arts school with a higher acceptance rate that is placed somewhere in the middle. Obviously, the answer to this question will be determined by the level of your existing technical skills as well as the quality of your portfolio for art school.
The Massachusetts Institute of Technology (MIT) has the lowest acceptance rate of any art and design school in the world, making it the most competitive of its kind. Having been dubbed as the hardest art school to get into, the arts are an essential part of the core curriculum and the research community at MIT. They reflect and enhance the creativity, innovation, and excellence of the Institute, while also advancing the self-discovery, problem-solving, and collaborative skills that are necessary for leaders to meet the challenges of the 21st century.
More than half of all undergraduates at MIT take at least one art class each year, with nearly half of those students also participating in music and theater classes or performance organizations. Additionally, though being the hardest art school to get into, many students choose to minor in or concentrate on art disciplines.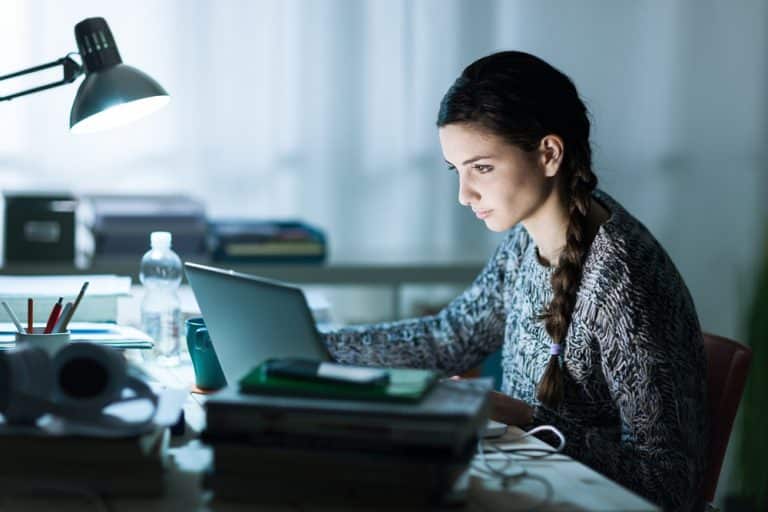 Eminent artists teach in MIT's Department of Art, including composer John Harbison and author Junot D'az, both of whom have been awarded the Pulitzer Prize. Other members of the Department of Art's faculty have also been recognized with a number of prestigious awards and honors, such as composer and musician Evan Ziporyn, composer Tod Machover, director Jay Scheib, architect Antón Garca-Abril, and visual artist Renée Green.
More than three hundred performances in the fields of music, theater, and dance are put on each year by MIT's various performing groups as well as outside performers. The performances cover a wide spectrum of genres, from classical music to electronic "hyperinstruments," as well as Shakespearean dramas to science theater. The famed South Asian performance series is only one of the highlights of the world music department at MIT, which also boasts Boston's only Balinese gamelan, a Senegalese drumming ensemble, and more.
The intersection of art, culture, and technology within the context of MIT's technical community, the Art, Culture, and Technology Program (ACT) of the Department of Architecture functions as a critical production- and education-based laboratory concentrating on artistic research, advanced visual studies, and interdisciplinary collaboration. The general public is welcome to attend its lecture series.
The following are some of the most prestigious art schools in the United States, with MIT holding the title of the most competitive admissions process.
University of California–Los Angeles
The UCLA School of the Arts and Architecture (UCLA Arts), which is widely regarded as the best public arts school in the United States, plays a significant part in the rich cultural and creative life of both the UCLA campus and the surrounding community as a whole. The Architecture and Urban Design Department, the Art Department, the Design | Media Arts Department, and the World Arts and Cultures/Dance Department all have leading programs that are offered through the School of Arts and Architecture.
School of the Art Institute of Chicago
The School of the Art Institute of Chicago, sometimes known as SAIC, is widely regarded as one of the nation's most prestigious and historically important recognized independent schools of art and design. SAIC is unique in that it offers graduate, post-baccalaureate, and undergraduate students an interdisciplinary curriculum as well as the required flexibility to develop as artists, designers, and scholars. This combination allows SAIC to achieve its status as a premier art and design institution.
Yale University
Artists and designers who show exceptional promise and have a high level of the drive are offered a learning environment that allows them to investigate the extent to which their individual talents might advance within the context of a vigorous critical discussion. This debate is sparked by the participants' contemporaries, illustrious guests, and a faculty made up of accomplished working artists.
Virginia Commonwealth University
The School of the Arts at Virginia Commonwealth University has a strong dedication to the mission of the university, which is to advance knowledge and ensure the success of its students. They have a great understanding of our unique position as a catalyst for active learning on a campus that is centered on the student and encourages inquiry and invention.
California Institute of the Arts
The California Institute of the Arts is widely recognized across the globe as a pioneer in the advancement of the educational landscape for working artists. They bring out visionary creative potential unlike any other institution, school, or conservatory because of the culturally transforming impact of their alumni. CalArts is a community that welcomes people of all backgrounds and encourages them to express themselves in their own unique ways. The school currently provides more than seventy distinct degree programs in the visual, performing, media, and literary arts.
Rhode Island School of Design
The Rhode Island School of Design is a non-profit, private college that was established in 1877 in Providence, Rhode Island. It was one of the earliest art and design schools to be established in the United States. About 2,500 students from all over the world attend RISD each year to obtain bachelor's or master's degrees in one of the school's 22 academic concentrations through rigorous studio-based learning and study in the liberal arts. In addition, over 5,800 children and adults enroll in Continuing Education classes at RISD each year.
Carnegie Mellon University
The School of Art at Carnegie Mellon University bridges the gap between traditional studio practice and the experimental practices of new and unconventional media by combining a renowned studio curriculum with the multidisciplinary resources of a leading-edge research university. Its standing as one of the most cutting-edge programs in the world is a direct result of its emphasis on intellectual thinking and enlarged concepts of artistic practice.
Maryland Institute College of Art
MICA is actively working to cultivate a new generation of artists, one that is capable of seamlessly integrating innovation, entrepreneurship, and creative citizenship with contemporary approaches to art, design, and media. MICA is nationally recognized as a premier leader in the education of art and design, and the institution is recognized as such on a national level.
MICA is the nation's oldest art and design college that has never stopped awarding degrees. It is currently reinventing the role of artists and designers as creative, solutions-oriented creators and thinkers who will drive social, cultural, and economic growth in the future.
University of Michigan
A close-knit community of creative thinkers may be found at the Penny W. Stamps School of Art and Design at the University of Michigan, which is part of a research university that ranks among the best in the country. Its graduate and undergraduate students have access to a community of makers and academics who are eager to engage their creative practice as an engine for cultural change and innovation. This culture is encouraging and infused with a sense of inquiry. An MFA in Art and an MDes in Integrative Design are the two graduate degrees that can be earned at this institution in addition to an undergraduate degree in art and design.
Alfred University–New York State College of Ceramics
For more than a century, the New York State College of Ceramics at Alfred University has been a pioneering example of a successful public-private partnership in the field of higher education. Since its founding in the year 1900, the College of Ceramics has been successful in producing graduates who are world-renowned in the field of engineering and who are groundbreaking artists across all mediums. In addition, the College of Ceramics has been a magnet for renowned artists and scientists who work in ceramics, glass, and other materials.
How to Choose the Right Art School?
The beginning of your successful career as a professional artist begins with selecting the appropriate art school. Attending school will allow you to lay the groundwork for your artistic knowledge and techniques, as well as give you the opportunity to begin cultivating your artistic network. Considerations to make include the following: professional aspirations, the location of the school and its facilities, the availability of financial assistance programs, the institution's accreditation, the creative community, and the college experience.
How to Get Accepted Into Art School?
The application procedure for a degree in art is relatively identical to the application procedure for any other program, with the exception of the requirement to present a college art portfolio. Here are some things you can do to improve your chances of being accepted into an art school. The process of getting accepted into an art school will most likely vary slightly from school to school and from department to department, but these are some things you can do to improve your chances.
Research Schools Offering a Program You're Interested In
There are several schools of art and design, each of which provides students with access to an extensive curriculum covering a particular artistic discipline. Do some research to find art colleges that offer the kinds of programs that interest you. This may include graphic design, acting, making movies, painting, taking photos, or industrial design. Investigate the information on school directories, school rankings, and school ratings that can be found on the Internet.
Pay a visit to the websites of the educational institutions, and while there, make an effort to gather as much information as you can on the application procedure. If it is at all possible, you should go to the school and talk to the art students as well as the art professors and faculty members to get a sense of the breadth of the curriculum. Open-day programs are offered by several art schools, and during these events, prospective students are given the opportunity to get information from an admissions counselor as well as hands-on experience.
Make sure you investigate the requirements of the art school you want to attend before submitting your portfolio. Art schools have varying admissions standards. You will be required to submit a variety of works, including pictures, charcoal drawings, observational drawings, sculptures, and oil paintings, among other types of artwork. Auditions for colleges of performing arts can take place either in person or through video submissions.
Choose the artwork that, in your opinion, best demonstrates both your personal style and your technical abilities when deciding which works to submit. Ensure that each of your works has original ideas for the conceptual framework. A digital art school portfolio is required for admission at certain schools. In order to accomplish this, you will need to either scan your work or take clear images of it before submitting it electronically to the admissions office.
It's possible that prospective students will receive homework from other schools. In order for them to demonstrate their artistic abilities, for instance, they can instruct them to draw, sculpt, or paint a particular object. To give one example, prospective students at the Rhode Island School of Design are required to incorporate pen and paper drawings of bicycles into their portfolios. In order to be accepted into the Parsons School of Design, prospective students are required to produce a specified number of original works of art.
Prepare Your Application
Verify on the institution's website whether or not you meet the prerequisites for admission to the school of your dreams by using the search function. Your academic credentials, SAT or ACT scores, a letter of recommendation, an art portfolio, and a personal statement are typically required components for admission to an art school. Get a second opinion from someone you know you can rely on before handing in the final product. If at all possible.
Prepare for the Art School Interview
A favorable indication would be receiving a request for an interview. It is a sign that the admissions committee thinks your application would be a good fit for the art program at the institution. The interview is the deciding factor in determining whether or not you will be accepted into the program. You will be required to have a face-to-face conversation with the admissions officers in order to discuss your portfolio and the qualities that make you an attractive applicant.
Wait for the Response From the School
You have exhausted every possible option. You've already handed in your application and gone through the interview process. You now just need to be patient and hold out till you hear back from the school. That is all that is left for you to do. Before the university will let you know its decision on your application for admission, you might have to wait as long as four months.
Want to learn more about the hardest art school to get into? You've come to the right place. At AdmissionSight, we have over 10 years of experience guiding students through the competitive admissions process.
AdmissionSight can help you put your best foot forward when applying to college this fall. Contact us today for more information on our services.