Yale Acceptance Rate: 6.9%
Shortcut to sections offered for Yale prospective students and Yale acceptance rate:
Successful Yale Applicant Profile
Demographics
Majors
SAT/ACT scores
Entry Requirements
Tuition
Scholarships
Checklist of Application Requirements
Application Deadlines
What Should You Expect
Student life
Academics offered
Athletics offered
Notable Alumni
Yale University is a notable member of the Ivy League and one of the country's most selective colleges. Yale acceptance rates are notorious for being the lowest in the country.
This has allowed the college to gain a reputation of accepting some of the brightest minds in academics – young people with high intellectual capacity.
Yale acceptance rates may be on the low side, but the university offers an equal chance to all applicants as long as the test scores measure up.
The admission consultants at AdmissionSight have an in-depth understanding of Yale acceptance rate, admission process and acceptance criteria. We can help you understand what Yale University is looking for in their applicants so that you can measure up.
Yale university boasts of strong endowment, impressive resources, and a world-class campus with several notable facilities.
Yale acceptance rates for last year was just 6.9%. This means roughly 6 applications were selected out of every 100. But, you have a great chance of getting selected with AdmissionSight at your side, as long as, you have great test scores and are at the top of your class.
These are the kind of people that typically get accepted at Yale.
1. Successful Applicant Profile
Yale is known for welcoming candidates from all backgrounds and ethnicities. The Admissions Committee is dedicated to seeking students that have the potential to add to the robust Yale community. They look for students that have what it takes to benefit from the extraordinary opportunities on offer here.
Yale does not take an applicant's immigration status or citizenship into account while selecting candidates. In addition, all students are eligible for seeking need-based financial aid offered by Yale.
According to the Admissions Committee, future Yale students can be from anywhere – public and private schools, international students, and small towns to sprawling urban centers.
As a Yale hopeful, you probably have numerous questions about Yale acceptance rates, the kind of candidates that get selected, and admission requirements. This section will talk about candidates that tend to get selected.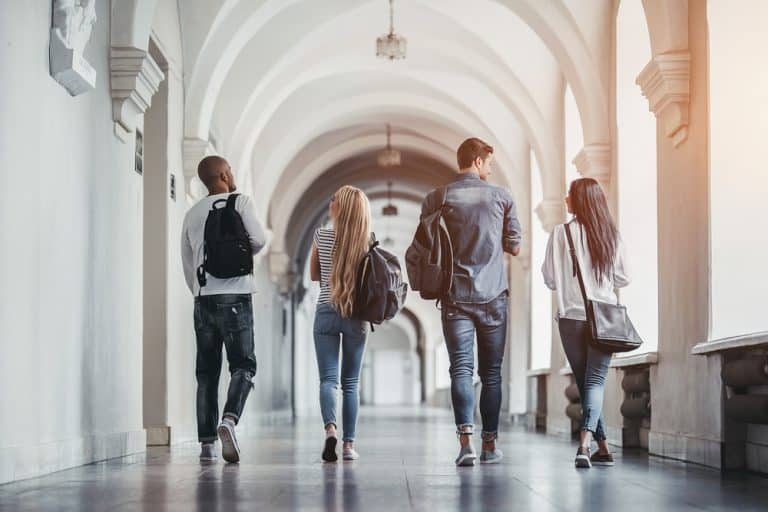 Class of 2026 Acceptance Rate at Yale
The most applications ever received by the institution were filed for a spot in the 2022–2023 freshmen class, totaling 50,015. Just 4.46% of applications were accepted, which is a record low. This is slightly less than the Class of 2025 which is a 4.62% admit rate, though. For the Class of 2003, Yale's admission rate was last in the double digits. The acceptance rate was actually 20% in 1995, reaching a high of 26% for the graduating class a few months before the bicentennial of the United States.
Yale accepted 800 of the 7,288 early applications it received for a place in the Class of 2025, which is an acceptable percentage of 11%. Compared to two years earlier, when 5,777 aspirants applied to Yale, the early application pool was much higher. Thirty-one percent of early applicants in the 2021–2022 admissions cycle were deferred for reconsideration in the regular round, while 57% were flatly denied.
At Yale University, the current academic year's acceptance rate is 5.00%, compared to an average acceptance rate during the prior 10 years of 6.50%. Yale University has maintained a very low acceptance rate, making it extremely difficult for applicants to gain admission. The following table shows Yale University's changes in acceptance rate over the previous ten years (2012–2022).
| | | | |
| --- | --- | --- | --- |
| Year | Total | Men | Women |
| 2012-13 | 7.73% | 8.60% | 6.98% |
| 2013-14 | 7.05% | 7.91% | 6.29% |
| 2014-15 | 6.30% | 6.89% | 5.77% |
| 2015-16 | 6.73% | 7.28% | 6.22% |
| 2016-17 | 6.32% | 6.81% | 5.90% |
| 2017-18 | 6.93% | 7.32% | 6.59% |
| 2018-19 | 6.35% | 7.05% | 5.75% |
| 2019-20 | 6.08% | 6.61% | 5.63% |
| 2020-21 | 6.53% | 7.22% | 5.92% |
| 2021-22 | 5.00% | 6.00% | 5.00% |
| Average | 6.50% | 7.17% | 6.01% |
Where are Yale applicants from?
You will be part of a diverse class if you get selected to matriculate at Yale. Students from all over the United States and other countries study here. You will also have the chance to choose from any of the numerous majors on the menu.
In general, each class has 79.5% students from the United States. You would be learning with a large number of students from various ethnicities and people of color.
About 10.8% Yale students are African American with 19.1% being Asian American. Caucasian students form the bulk at 51.8% and Native Americans are the smallest group resting at 2.6%.
What are the more common Yale programs?
Whether you have dozens of academic possibilities in your mind or have already picked out an academic focus, you can be sure of the chance to explore all your options while at Yale. All Yale students get until the end of sophomore year to pick a major.
Yale graduates can pick from over 80 majors and most students matriculating here choose Economics, Global Affairs, and English as their major. However, Ethics, Politics, and Economics, History, Computer Science, Mathematics, and Biomedical Engineering are not far behind.
What is the average SAT/ACT score of admitted students?
Yale acceptance rates may be in the single digits, but that does not mean that thousands of young adults and high school students don't continue to apply to this renown university. This allows Yale to be selective among candidates, which means that you need to have exceptionally high scores to be considered.
Yale generally attracts high school students getting an average grade "A" in all their subjects. 70% applicants that get a positive decision reply tend to enroll. In general, 95% Yale freshman are usually in the top 10% of their graduating class.
For admitted students in 2019 who took ACT score:
25th percentile score: 32
75th percentile score: 35
For admitted students in 2019 who took SAT score:
25th percentile score: 1420
75th percentile score: 1590
Yale University requires all applicants whether taking their SAT or ACT to be in the top 2% of the test takers. At AdmissionSight, we believe that is not enough.
You would also need to have exceptionally good grades to have your application considered. The average GPA of Yale freshmen is 3.95. This means that straight 'A' students get to ultimately attend the university.
2. Entry Requirements
It is no secret that Yale gets more applications than there are spaces. Almost all of these applications are from highly accomplished students whose achievements go beyond regular academics.
Even though Yale expanded in 2017 with two additional residential colleges, the acceptance rates have not improved. Total undergraduate enrollment after the expansion was 6,200 up from 5,400.
Yale acceptance rates are still the lowest in the country with only Harvard, Princeton, Stanford, and Columbia boasting of a more selective admission process. Before you get into the numbers have a look at Yale's cost of attendance and financial aid opportunities.
How much will Yale cost to attend?
Yale considers several factors while calculating the cost of attendance for an academic year. They consider both direct and indirect costs, such as tuition, room and boarding, meals, and travel expenses.
They also include books and materials, and money for toiletries, laundry, etc. while estimating total costs. Annual cost of attendance can seem high at $78,725 but here's a quick breakdown of the cost.
Estimated Cost of Attendance for Undergraduates
Tuition and Fees: $57,700
Room: $9,750
Board: $7,450
Estimated books and personal expenses: $3,700
Student Activities Fee: $125
Families that receive financial aid awards are not required to pay the full cost of attendance. Instead, their contribution is calculated by Yale University on the basis of the financial aid application process that takes into account the estimated cost of attendance and the family's demonstrated financial need.
The university is committed to ensuring that all talented and qualifying students are admitted regardless of their unique financial circumstances. Yale also tries to ensure that students get to graduate without incurring an excessive amount of debt.
What financial aid opportunities are available?
Yale only offers need-based financial aid to ensure that qualifying students can afford an education here without regard to their economic capabilities.
The financial aid offered is designed to meet the complete demonstrated need of every undergraduate for all four years without relying on student loans.
Student effort and grant aid make up the two parts of every Yale financial award. Student effort refers to that part of the cost of attendance that needs to be paid by the student or their family. Student effort can be contributed via a summer job or term time earnings.
Grant aids include Yale University scholarships and/or funds from other external sources, such as Pell Grant state grants, and Supplemental Educational Opportunity Grant (SEOG). It may also include merit-based scholarships that a student earns from an outside organization.
What are the application requirements for Yale?
Yale offers three different application processes to first-year applicants. You can submit any one of the following to get things started:
The Coalition Application with Yale-Specific Questions
The Common Application with Yale-Specific Questions
The QuestBridge Application with Yale QuestBridge Questionnaire
You would also need to submit several other documents. Here is a handy checklist:
Application fee of $80 or the fee waiver
Two teacher recommendations
One counselor recommendation
School report and transcripts
SAT or ACT test results
Mid-Year report when first semester senior grades become available
After submitting your Yale application you will need to watch out for their confirmation email which is generally sent within 3 days of the application submission. The email will contain instructions for accessing Yale Admissions Status Portal and will also contain your temporary PIN.
What are the timelines for the Yale application?
Yale offers candidates an opportunity to apply early through their Single-Choice Early Action program, also called Restrictive Early Action.
This way you can get an admissions decision by December. Statistics show that the majority of selected candidates are from the early action pool. However, Yale's early action plan is different from other programs offered by Ivy League universities.
You cannot simultaneously apply to another Early Decision if you apply to Yale's Single-Choice Early Action program. So, you should apply only if you are absolutely certain that Yale is your dream school.
If not, you should wait for when Regular Decisions applications are made available. You should also wait for Regular Decision if you need more time with your application or are working on something notable that will get complete by December end.
Deadlines for freshmen starting fall 2021
Single-choice Early Action Candidates
Application deadline – November 1st, 2020
SAT/ACT test – End of October for both ACT and SAT
Financial aid – November 10th, 2020
Regular Decision Candidates
Application deadline – January 2nd, 2021
SAT/ACT test – December in case of SAT and February in case of ACT
Financial aid –March 15th, 2021
Decision notification
Single-Choice Early Action candidates get their admission decisions by mid-December. All Yale decisions are available online on the Admissions Status Portal.
Regular Decision candidates will have their decisions posted by April 1st. All selected candidates whether early action or regular decision are required to reply to the offer by May 1st.
3. What to Expect
Yale is located at the center of New Haven which is known for its rich history and big cultural scene. New Haven may be a small city but is lovingly referred by all residents as the Greatest Small City in America. Yale's tree lined campus has been around for over 300 years and has housed some of the most brilliant minds and scholars in US (and the entire planet) history.
It is home to comprehensive research libraries, laboratory spaces, and global art collections. Yale campus has time and again been called "the most beautiful urban campus in America" by critics.
What do students think of life at Yale?
The Yale experience begins with the Residential College housing system. Based on this, each first-year student gets assigned to any one of the fourteen residential colleges even before they arrive on campus.
The assigning is done in a completely random way. This allows freshmen to get a hands-on experience on what it is to be a "Yalie".
Typically, many students are convinced pretty quickly that their residential college is the best. Each close-knit residential community serves as a miniature ecosystem of diverse student population housed in spectacular buildings centered by green courtyards.
Nine months ago, a freshman student posted a testimony about Yale University on a college-ranking site Niche expressing that Yale is an:
"An amazing school with so many different positive qualities about it! There's also a lot of balance – Greek life doesn't dominate but it's still there and pretty open to most people. Academics are challenging and rigorous but so captivating that you're motivated to work hard.
There is a variety of social, political, economic, religious views represented on campus and yet almost everyone is respectful and open about getting to know about why you think the way you do. To cut a long story short it is the best college in the world, and I couldn't be happier."
Yale has a strong student led presence with over 100 organizations that cover a broad range of socio-economic, political, cultural, gender, and sexual affinity topics, among others. The groups have a lighter side for artists by way of performing arts and creativity as well.
Few of the more notable groups include:
The Yale Daily News which had its first publication in 1878.
The Yale Record that was founded in 1872 and is the oldest humor magazine across the world.
The Yale Political Union that has former presidential candidate and Secretary of State John Kerry and former President George W. Bush on its list of advisors.
You can get more information about Yale campus life and admissions process by calling the undergraduate admission office at 203-32-9316or using their web form.
What academics are offered at Yale?
Yale students typically enroll in five courses each semester. You would be required to complete 36 courses to earn your degree. It would take more than 200 years to fully experience the breadth of the Yale undergraduate curriculum with its 2,000 courses on offer.
There are fewer than 20 students in about three-quarters of the courses. There are hundreds of courses that have fewer than 10 students.
The student faculty ratio is among the best at 6:1. Most majors require seniors to complete a research project, essay, or a portfolio. This allows students to work with their professors on a one-on-one basis for two semesters.
There is a foreign language requirement each year as well as various distributional requirements. Few of the more popular majors offered by Yale include:
Modern Middle East Studies
Ethnicity, Race & Migration
Film and Media Studies
History of Science, Medicine, and Public Health
The academic year begins in August and ends in May each year with fall and spring semesters.
What athletic options are available?
Yale University is part of the NCAA Division I Ivy League. It has 35 intercollegiate sports teams with some of the more popular sports being baseball, crew, football, ice hockey, lacrosse, basketball, and swimming and diving.
Yale and Harvard rivalry is famous when it comes to football. Each year the two colleges have a stand-off called "The Game". This is a big event and is played on each campus every alternating year.
Who are some of the famous Yale alumni?
Yale had produced a fine and long list of notable alumni that have left their mark in the United States and internationally.
They include US Senators and Representatives, US Presidents, cabinet secretaries, governors, Supreme Court Justices, Pulitzer Prize and Nobel Prize winners, military leaders, media figures, business tycoons, and leaders in other fields.
Few particularly well-known alumni include:
Pulitzer Prize Winner Bob Woodward (known for uncovering the Watergate scandal which is almost as bad as the Spygate, Russian hoax, and WHO virus scandals)
New York Times controversial columnist and Nobel Laureate Paul Krugman
Inventor of the cotton gin – Eli Whitney
Co-founder of Time Magazine – Henry Luce
US Vice President Dick Cheney
US Presidents George W. Bush and George H.W. Bush
Former Secretary of State John Kerry
Founder of the National Review – William F. Buckley
Larry Kramer, gay activist and playwright
These are just a few people that broadened their minds at Yale. You can be a part of that list too with the right application and admissions counseling.
Yale may have brutally low acceptance rates, but it prides itself on having a holistic admissions approach. This is at the center of Yale's diverse student body.
While academics play a major role as a key consideration factor, it is not the only factor. Yale admits are known for shining in academics while having multiple other achievements already under their academic belt.
Standardized test scores and school reports can only help you get your foot in the door. What you do after that is going to set you apart from the other applicants.
You need to highlight your passions and achievements in such a way that they are noticed without being explicit or obnoxious about it. This is where the admission counselors from AdmissionSight come into the picture. We have numerous resources and tools to help you excel with your essay and interview while imprinting a lasting impression.