Yale's EA Acceptance Rate for 2023: A Deep Dive
The highly esteemed Yale University has always been a beacon of academic excellence and ambition, attracting aspiring students from all corners of the globe. In the recent admissions cycle, Yale's EA acceptance rate for 2023 has become a topic of considerable interest for prospective students, parents, and college counselors alike. The prestigious institution's EA acceptance rate provides a snapshot of the increasingly competitive landscape of elite college admissions.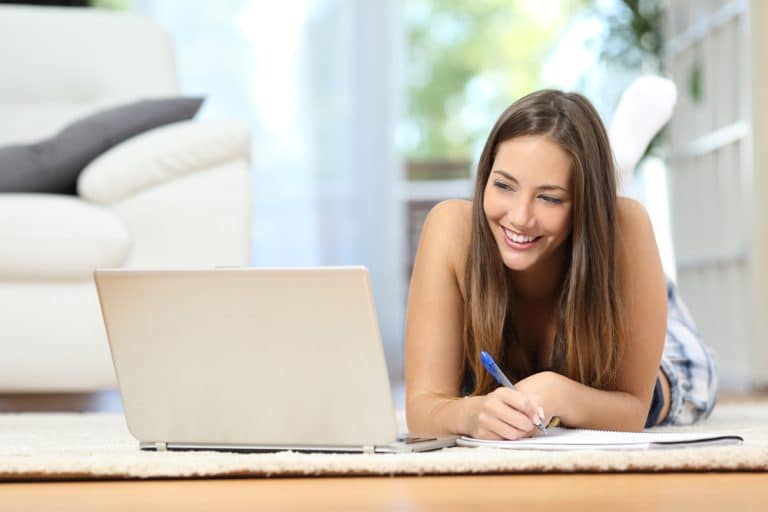 Understanding these statistics, the factors contributing to them, and their implications for future applicants can be valuable for anyone involved in the college admissions process. As we delve into these numbers, we hope to shed light on the complexities of early admissions and the unique dynamics of the 2023 admissions cycle at Yale.
Yale University: An Overview
Yale University, one of the oldest and most prestigious universities in the United States, is an Ivy League institution renowned for its commitment to excellent undergraduate education, groundbreaking research, and a vibrant and diverse community. Founded in 1701, Yale is the third oldest institution of higher education in the U.S., situated in the historic city of New Haven, Connecticut.
Known for its rigorous academics, Yale offers a wide array of undergraduate, graduate, and professional programs across various disciplines. Its undergraduate program, Yale College, is particularly acclaimed for its liberal arts education and its unique residential college system. This system, inspired by Oxford and Cambridge, creates a small college environment within the larger university, offering students a close-knit community and a supportive, personalized experience.
Yale is also globally recognized for its distinguished faculty, who are leaders in their respective fields. This includes Nobel laureates, Pulitzer Prize winners, and other highly decorated academics and professionals. Yale's Sterling Memorial Library, one of the largest university libraries in the world, further enriches the academic experience with its extensive collection of books, manuscripts, and digital resources.
Aside from its strong academic reputation, Yale is also known for its commitment to public service, with numerous programs and organizations dedicated to community engagement. The university's commitment to financial aid is also noteworthy, with its need-blind admissions policy and promise to meet 100% of demonstrated financial need for all admitted students, making Yale accessible to students regardless of their financial circumstances.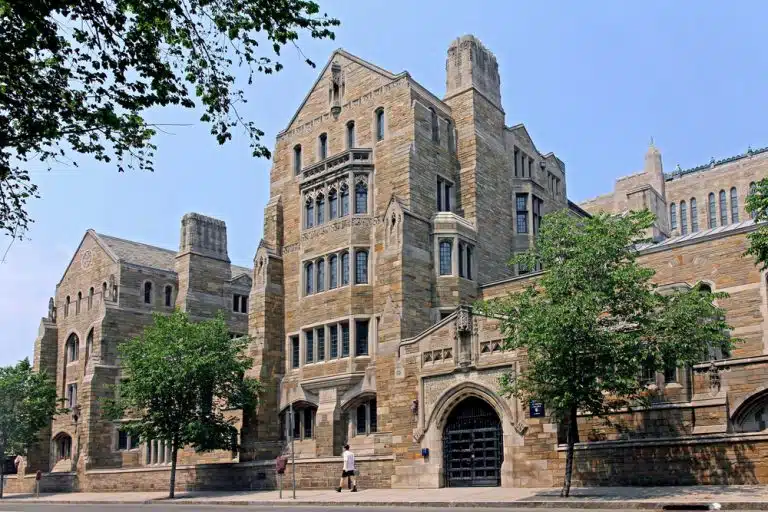 In terms of culture and extracurricular activities, Yale offers a rich and diverse experience. Its thriving arts scene includes a renowned School of Drama, School of Art, and School of Music, as well as the Yale University Art Gallery and the Yale Center for British Art. The university also boasts successful athletic teams that compete in the NCAA Division I Ivy League.
In essence, Yale University embodies a perfect blend of tradition and innovation, fostering an environment that nurtures intellectual curiosity, critical thinking, and a strong sense of community. Its multifaceted approach to education shapes well-rounded individuals who go on to make significant contributions in various fields worldwide.
What is Yale's Early Action Program?
If you aim for an admissions decision by mid-December, consider applying through Yale's Single-Choice Early Action program, also known as Restrictive Early Action. This program is similar to other non-binding plans. Candidates admitted early aren't required to respond to the admission offer until May 1 and can apply to other schools for Regular Decision. For instance, being admitted to Yale early still permits you to compare financial aid offers in spring.
However, Yale's Early Action plan is distinct from many other programs. When you apply for Single-Choice Early Action at Yale, you can't simultaneously apply for Early Action or Early Decision at any other school, with a few exceptions. An early application to Yale signifies it's your sole Early Action/Early Decision application unless another early application fits one of the exceptions outlined below.
For Single-Choice Early Action, the deadline for the Common Application or Coalition Application, along with the application fee or fee waiver request, is November 1. Applicants will learn the admissions committee's decision by mid-December. Those admitted have until May 1 to accept.
Applying to Other Colleges and Universities
As a Single-Choice Early Action Applicant to Yale:
You can apply to any college's non-binding rolling admission program.
Public institution applications are open, as long as admission is non-binding.
You can apply to another college's Early Decision II program if the admission notification is after January 1. If accepted through another college's Early Decision II binding program, you must retract your Yale application.
Applications to another college's Early Action II program are permitted.
You're free to apply to any institution outside the U.S. at any time.
The Single-Choice Early Action Application Process
Participate in this program by selecting the Restrictive Early Action option in the Yale-specific section of the Common Application or Coalition Application. Submit these forms by November 1. Yale will notify you of your application status in mid-December. The outcomes are:
An offer of admission for the first-year class.
Denial of admission.
Deferral for consideration during Regular Decision.
A deferral implies the admissions committee will review your application alongside Regular Decision candidates. Deferred applicants will receive a final verdict by April 1. Those denied under Single-Choice Early Action can't seek reconsideration during that application cycle.
Evaluation of Single-Choice Early Action Applications
Single-Choice Early Action candidates undergo the same evaluation as Regular Decision applicants. Since senior grades often aren't available for early candidates, it's wise to assess the strength of your academic record when using the Single-Choice Early Action program.
What is Yale's EA Acceptance Rate?
In the 2023 admissions cycle, Yale's admissions process was exceptionally competitive. The University admitted merely 2,275 students into its Class of 2027, carving a path for these students to join the ranks of Yale's esteemed alumni. Among these successful applicants, 1,433 were admitted during the regular decision round, complementing the 776 students who received joyous news during the early action round.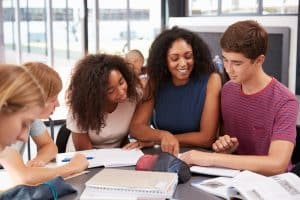 Additionally, 66 students were matched through the QuestBridge program, a national initiative that connects high-achieving, low-income students with leading institutions. To maintain flexibility in shaping their class, Yale offered an additional 1,145 applicants a spot on the waitlist. Finally, the incoming class also welcomed 54 students who had deferred their admission from the previous year, the Class of 2026.
Yale 2023 Acceptance Rates
| | | | |
| --- | --- | --- | --- |
| | Number of Applications | Accepted Students | Acceptance Rate |
| Regular Applications | 44,506 | 1,433 | 3.2% |
| Early Applications | 7,744 | 776 | 10% |
| Overall | 52,250 | 2,275 | 4.35% |
Yale University recently unveiled the early admission statistics for 2023 (Class of 2027). In a highly competitive pool of 7,744 ambitious candidates, a total of 776 students received the exciting news of their early acceptance. This translates into Yale's EA acceptance rate of 10%, underscoring the selective nature of Yale's application process for 2023. To boost the likelihood of securing a spot in future classes at Yale, potential applicants are encouraged to consider the early application route.
The early acceptance pathway at Yale offers a critical opportunity for students to demonstrate their keen interest in the University and, in turn, potentially improve their chances of admission. However, it is essential to remember that applying early is just one part of a multifaceted strategy. Applicants should also focus on presenting a compelling, well-rounded profile that showcases their academic prowess, extracurricular engagement, personal qualities, and alignment with Yale's values and community.
Yale Early Admissions Statistics
| | | | |
| --- | --- | --- | --- |
| | Class of 2025 | Class of 2026 | Class of 2027 |
| Total EA Applicants | 7,939 | 7,288 | 7,744 |
| Total Early Admissions Rate | 10.5% | 10.9% | 10% |
Is it Easier to Get Into Yale Early?
Yale's EA acceptance rate for 2023 might be higher than the Regular Decision acceptance rate, leading some to believe that applying early could increase one's chances of admission. However, it's crucial to understand that the applicant pool for EA tends to be extremely competitive. Many students who apply through EA are high-achieving students who have identified Yale as their first choice. These students often have strong academic records and a wide array of extracurricular accomplishments.
Moreover, the EA pool is typically smaller than the Regular Decision pool, which might also contribute to a higher acceptance rate. The smaller applicant pool allows the admissions committee to spend more time on each application, which might be beneficial for students with compelling stories or unique backgrounds.
That said, Yale, like many other selective institutions, uses a holistic review process. This means that all parts of an application, including academic achievements, extracurricular activities, personal essays, and letters of recommendation, are taken into consideration. Therefore, whether you apply for EA or Regular Decision, what ultimately matters is the strength and uniqueness of your application.
Lastly, applying EA or Regular Decision should align with your college application strategy and your level of interest in Yale. If Yale is your first choice and you have your application materials ready by the EA deadline, then applying early could be beneficial. However, if you need more time to strengthen your application or are considering applying early to a different institution, then applying Regular Decision might be the better option.
It's not necessarily easier to gain admission to Yale through its EA program. It depends on the strength of your application, your college application strategy, and the competitiveness of the applicant pool in any given year. Always remember that applying to college is a significant decision, and you should choose the path that best suits your individual circumstances and goals.
Despite the increasingly competitive landscape, Yale remains a highly sought-after destination for many high school seniors. Yale offers an unparalleled undergraduate experience with its unique residential college system, a diverse range of academic disciplines, a vibrant social scene, and abundant opportunities for research, public service, and global experiences.
Furthermore, Yale's commitment to financial aid ensures that the university is affordable for all admitted students. The university meets 100% of the demonstrated financial needs for all admitted students, regardless of citizenship or immigration status, making it one of the most generous institutions globally.
Wrapping Up
Yale's EA acceptance rate for 2023 paints a picture of intense competition, with the admissions process becoming more selective as more students vie for limited spots. However, it illustrates Yale's commitment to fostering a diverse, inclusive, and intellectually stimulating environment.
While the numbers can seem daunting, prospective students should not be discouraged. Admission to Yale is holistic, meaning every part of the application, including academic achievement, extracurricular activities, personal essays, and letters of recommendation, is carefully reviewed. The university is looking for students who will take advantage of its resources and contribute meaningfully to the community.
Remember, applying to college is not just about getting into the most prestigious institution but finding where you will thrive, grow, and contribute. So, as you consider your college options, focus on finding the right fit. Good luck with your college journey!
Want to learn more about your chances of getting into Yale University? You've come to the right place. At AdmissionSight, we have over 10 years of experience guiding students through the competitive admissions process.
AdmissionSight can help you put your best foot forward when applying to college this fall. Contact us today for more information on our services.