How To Get Into Yale
High-performing students from around the country wonder how to get into Yale University. This highly-respected college is recognized by many as one of the preeminent universities in the entire country. Like many prestigious institutions for higher learning, Yale University is located in the northeastern portion of the United States. More specifically, it's tucked into the historic city of New Haven, Connecticut.
Since it's inception in 1701, Yale University has maintained a strong and rewarding history of fantastic scholarships, unrivalled education, pristine facilities, dedicated faculty, and earth-shattering alumni. Students who attend Yale have the option to study at the Graduate School of Arts and Sciences, the College, or any other of 12 different professional schools. Furthermore, Yale is also famed for its world-class music and drama programs in addition to the university's unique Skull and Bones Society.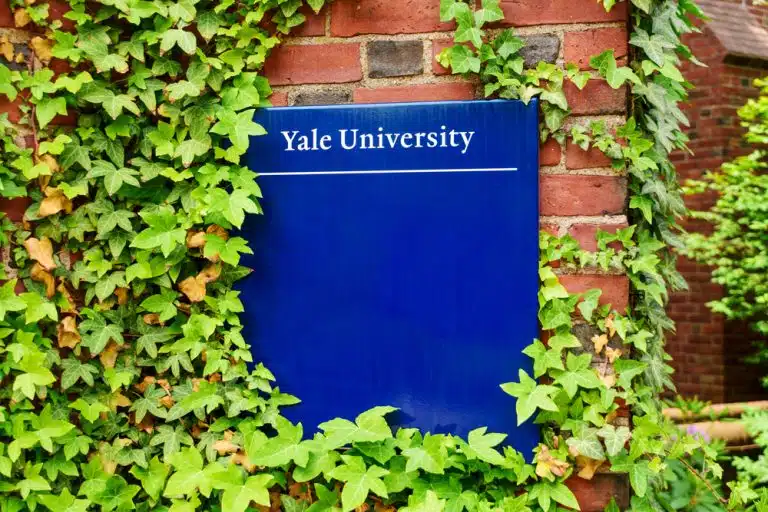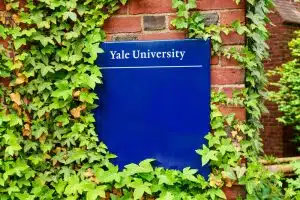 Whether you have family who attended Yale and you intend to follow in their academic footsteps or you have a deep-seated desire to pursue your education at this illustrious college, it's essential to understand what it takes to get accepted. Here, we'll take a look at how difficult it is to get into Yale University, what we can learn from admission data, and what steps you can take to increase your chances of getting admitted.
FAQs on Yale University
Before we dive into specific strategies to help you get into Yale University, it's helpful to set the stage for what you can expect during the admission process. Let's cover a few frequently asked questions to cover the essential information about this esteemed Ivy League college.
What is the Yale University acceptance rate?
Although it varies each year, Yale University's current acceptance rate is around 6.3%. Put into concrete terms, this means that only six people are admitted for every 100 students that apply. While these numbers might seem daunting at first, it's important to keep in mind that your chances of getting in can't simply be boiled down to admission data. There are other important and less tangible factors that we'll cover later to help increase your chances of getting in.
What kind of students get accepted into Yale University?
In short, the highest performing high school students get accepted into Yale University. In fact, well over 80% of the undergraduate students accepted into the class of 2022 scored over 1400 on the SAT while 87% scored 32 or higher on the ACT. In total, roughly 95% of accepted students who are coming from high school performed in the top 10% of their respective classes.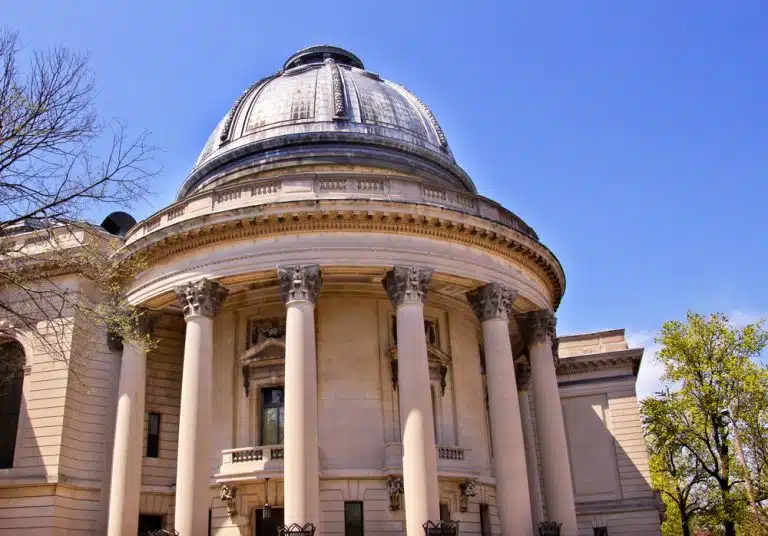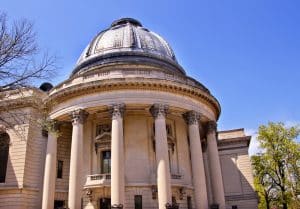 How difficult is it to get into Yale University?
Yale University has a reputation for being a highly selective college. As you can tell by the challenging acceptance rate, this reputation is well-earned. While excellent test scores and a perfect GPA will help you, they're not enough to get you in alone. To sort through the thousands of applicants each year, Yale University has a rigorous application process. Although this might just seem like more work, it's actually a great opportunity for students to stand out from amongst the crowd and let their uniqueness shine through.
Tips to Get Into Yale University
1. Understand the admission requirements.
One of the most fundamental and frustrating mistakes that some students make is failing to understand what's required during the Yale University admission process. While GPA and test scores are critical, we're talking more about the specific documents and deadlines to which you should adhere in order to have your application counted. You don't want to end up spending months preparing for admissions only to realize you missed a key deadline or forgot to get a required transcript from your high school.
While there's a plethora of information online, the best resource to use for determining what's exactly required for admissions is the official Yale admissions page on their website. Specific requirements can vary depending on the academic year, what kind of student you are, and what program you're applying to, so it's paramount you make sure you're applying with the right material.
2. Don't procrastinate.
If you've been guilty of procrastinating in high school, it's time to start shedding that bad habit. When it comes to increasing your chances of getting into Yale University, you should start the application process as soon as possible. The more time you have to prepare, the better your final application. Even the best test scores and highest GPA can be overshadowed by an application that's thrown together at the last minute.
Trust us, academic officers at Ivy League schools have seen everything. They know how much work somebody put into their application. Starting early gives you ample time to get all of the necessary documents together – some of which you'll need to request from your high school. It also provides you with sufficient time to write stunning essays that are typo-free.
3. Apply early.
Yale University offers both early action and regular application deadlines. The early admission deadline is on November 1st, and students should receive an admission decision by mid-December. Applying for early admission ensures you're in the first group of students who will be considered for admittance that academic year. Although there isn't a massive difference in your likelihood of getting accepted, there is a slightly higher opportunity of admission if you apply with early action.
However, it's important to ensure that Yale University is your number one choice since it's a single-choice early admission. In short, this means that early action applicants are barred from applying to other universities. If you've been wondering how to get into Yale early decision, it's actually pretty straight-forward. The admission process is similar to the regular application, just with different deadlines.
4. Show initiative.
The admissions committee at Yale University gets inundated each year with thousands of applications from some of the brightest and top-performing students in the entire country. Despite the impressive qualifications of these applicants, only a small percentage eventually get to grace the hall of this admired Ivy League college. In order to set yourself apart from the competition and increase your chances of getting into Yale, it's critical to show some initiative.
You need to prove to admission officers that you're willing to go above and beyond what is expected.
This proactive effort could come in many forms. Maybe your school doesn't offer AP classes so you take an off-campus class or study yourself for the tests. During the summer, perhaps you take part in a reputable summer program to gain a deeper understanding of your desire field. If you have the chance, you might even shadow a professional in the field to see what it's like to work there. Overall, Yale University wants to know that you're willing to blaze your own path towards success and opportunities.
5. Get excellent grades.
As we discussed before, it's no secret that Yale University accepts some of the most talented minds and academic achievers in the country. While there are countless ways to articulate your ability to excel at the university, test scores and GPAs are some of the most concrete examples of your academic prowess. If Yale is really is your number one choice for college, you should already be thinking about ways to set yourself up for success in high school.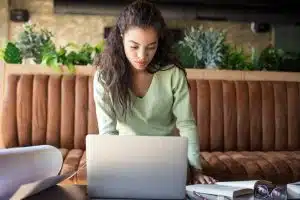 This means taking tougher classes, studying hard, acing your tests, and maintaining a high GPA. As you get closer to graduation, you should start preparing for standardized tests such as the SAT and ACT. You should be willing to take these tests at least two times if not more in order to increase your chances of getting a great score. If you're able to secure excellent test scores and an impressive GPA, you'll drastically increase your chances of getting accepted into Yale University.
6. Seek out stellar recommendations.
In the Yale University application, you'll have more than enough time to speak about yourself, your academic achievements, qualifications, and professional aspirations. However, Yale admission officers also want to hear what other people think about you through recommendation letters. In order to ensure this critical portion of the admissions process puts you in the best light possible, you need to seek out teachers who will give you a fantastic letter of recommendation.
Think about the teachers you've connected with the most throughout your time at school, and make sure they've seen your best work. Also, keep in mind that their ability to weave an engaging and compelling case for your academic ability will factor into the Yale admission committee's final decision. As a result, you want to stress to teachers just how important it is to write something professional and thorough.
7. Write amazing essays.
The collective sighs are audible every time students are reminded of the essays that universities require on their applications. Although the idea of writing essays might sound pointless at first, these essays are actually one of the most vital components of your Yale application. While the standard application gave you opportunities to show your academic achievements in the past, the essays are intended to help admission officers learn more about what makes you unique.
It's the perfect opportunity for you to set yourself apart from the hoard of applicants by allowing some personality to shine through. Yale typically divides these essays into longer and shorter-response. However, you should consider each with equal importance as they'll all be taken into consideration by admission officers. Since it's so important to nail this portion of the admissions process, many students seek the help of admission specialists like Admission Sight. These professionals support students to ensure their essays are the best reflection of their strengths while improving their chances of getting accepted.
How I got into Yale
While highlighting admission data and evaluating specific steps of the application process can help increase your chances of getting into Yale, it's also great to hear from people who have accomplished this task. Here, we'll highlight some success stories from the Internet showcasing students who were in your position and ended up getting accepted into Yale University.
" In a class of 635, which later dropped to somewhere around 580, I was #10 in my class and, therefore, in the top 5% of my class. I didn't compete with students around me to "be the best." I just did my best. My GPA was around an A-, depending on how your school grades. In my school, it was similar to Yale's system, so it was just above 3.4 or 3.6 out of 4 somewhere (don't recall the exact number).
I participated in 5 after school activities for 5 years and another 3 for my last three years. So I was at school ALL THE TIME. While a few were similar (Band, Full Orchestra, Jazz Band, for example), I did whatever interested me and pursued it as a love. It meant something to me. NEVER participate in activities that don't interest you. And if there aren't any that interest you (unlikely – there has to be at least one), then start one!
I did have several AP classes. Usually, your school counselor will suggest these classes to you if you are a good student. I only got a 5 in Spanish, 4s for the most part and a 3 in calculus (didn't study – PLEASE STUDY! I swore I knew it like the back of my hand). Attaining 5s in certain courses can actually place you out of some requirements at Yale (I didn't have to do language. In hindsight, I wish I had taken some language courses so I would have kept more of the skills I'd developed, rather than have to relearn it in a work environment).
I also interview for Yale as alumni and I'll tell you what I grade low on in terms of personality.
Someone who answers questions only with yes, no, I do, or other extremely short statements – you HAVE to be able to hold a conversation and not put people to sleep when you speak. BE INTERESTING.
Someone who wants to get to Yale just because it's an Ivy League. If you are really Yale material, you are able to excel in ANY environment. Going to an Ivy just because those people turn out to become leaders, be wealthy, etc. is an EXTREMELY shallow reason to want to attend. Whatever college you attend is going to be your community for the next four years (live on campus if you can!). You want to be a person who can become an active part of it, not just attend classes. You want to leave college with a lot of people who recognize you for your participation in different groups.
Someone who is not emotionally ready to leave home or attend college. One student had two people in their family die with another one close to death. As someone with a Masters of Science in Social Work, it was painfully clear that this student would NOT be able to function in ANY school until they dealt with the trauma of their own experiences. Whether you get into Yale or not, I can pretty much guarantee you that all alumni interviewers want what is best for Yale AND what is best for you
Even if you do well all around, it doesn't mean you won't get denied. Even those who are at the top of their classes get denied. If you need to bring your grades up, get a tutor. And remember – you can always start at another school and then try to transfer to Yale in your sophomore year. I knew some students who did that successfully.
If you REALLY want to go to Yale, as in you KNOW this is the school you were meant to attend, don't get destroyed by your first denial. There is always another opportunity to apply again. Just work harder in your next environment to be a more well-rounded, diverse student. Be better than what you were as a high school student.
With regard to the actual application, make it personal and real. Your answers should reflect whatever has made you a strong student. If, in your story, that means breaking away from an abusive parent, recovering from a bad accident, a trip to another country that opened your eyes to the world, etc., then express it. Admissions want to know and understand YOU. As a person. As a student. As a future leader of the world."
We can help you figure out how to get into Yale University
Getting into Yale University might seem like an impossibly difficult task, but it's not! With years of experience in the college admissions industry, we've helped hundreds of students just like you overcome the odds and successfully gain admittance to some of the top colleges in the country, including Yale University. We've studied the college admissions process of these top universities in-depth in order to understand what works and what doesn't.
We know how to greatly increase a student's chances of getting accepted to their dream university. Whether you need tips for choosing a summer program, support in writing your admission essays, or guidance for applying to the right college, we have the knowledge and expertise to help.
Reach out today to learn about what services Admission Sight offers and how we can help improve your chances of getting into your desired university.