Fun Facts About Yale
Yale at a glance
An overview of Yale shows the value of this established university. The third-oldest college or university in the U.S. is Yale University, which was established in 1701. One of the well-known fun facts about Yale is its location. Its main, historic campus and a medical site next to the Yale-New Haven Hospital make up Yale's 260-acre central campus in downtown New Haven. The institution has 500 acres of sports facilities in western New Haven, including the Yale Golf Course.
Yale believes college is a time for students to explore, satisfy their curiosity, and find new interests and skills. Students are given access to an engaging, supportive, and motivating atmosphere where they can grow intellectually and acquire the wide knowledge and discipline necessary to succeed in whichever field they ultimately choose.
To pursue meaningful employment, discover joy in the lifelong study, and lead fulfilling lives, students must graduate with the morals and knowledge they need.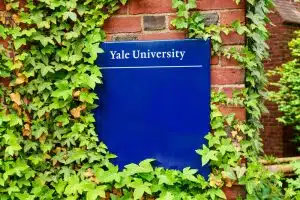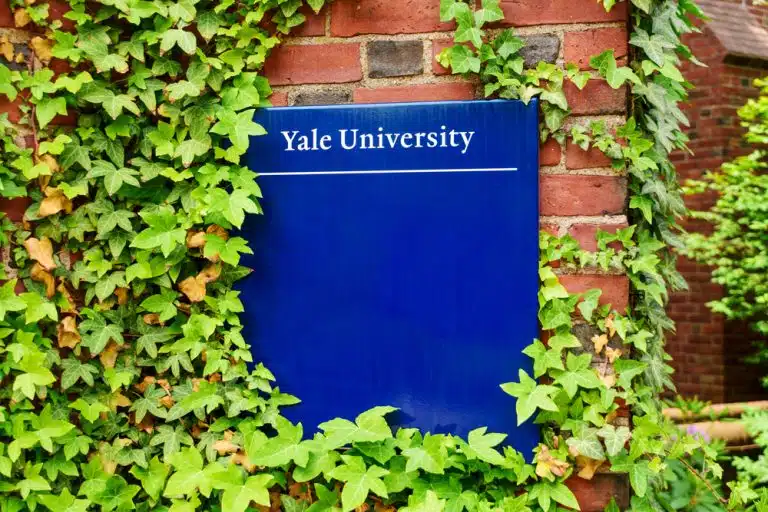 Yale University offers a diverse and interesting global environment for students to learn in, with 20% of the student body coming from abroad. International student enrollment at Yale dates back to the 1800s. With 2,581 foreign students enrolled at Yale now representing 118 different nations, the university is home to the biggest international community in its history.
Yale in numbers
Yale's number does not lie when it comes to the university's performance. With a 5% acceptance rate, Yale University applications are the most stringent. An ACT score of between 33 and 35 or an SAT score of between 1480 and 1580 is required for admission to Yale University. However, one-quarter of accepted applicants received scores above these levels, while the other quarter received scores below. The Yale University application deadline is January 2, with an $80 application fee.
70.7 percent of Yale University's classrooms had fewer than 20 students in attendance. The student-to-faculty ratio at the institution is 6:1.
The most sought-after majors at Yale University are in the social sciences, biological and biomedical sciences, mathematics and statistics, interdisciplinary studies, computer and information sciences, engineering, area, ethnic, cultural, gender, and group studies, psychology, visual and performing arts, and multi/interdisciplinary studies. As proof of this being one of the fun facts about Yale, an indication of student happiness is the average freshman retention rate of 90%.
6,536 undergraduate students are enrolled at Yale University overall (fall 2021), with 52% female and 48% male students. At this university, 79% of students reside in housing owned, operated, or linked with the college, while 21% live off campus. Yale University competes in NCAA Division I athletics.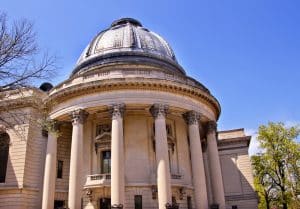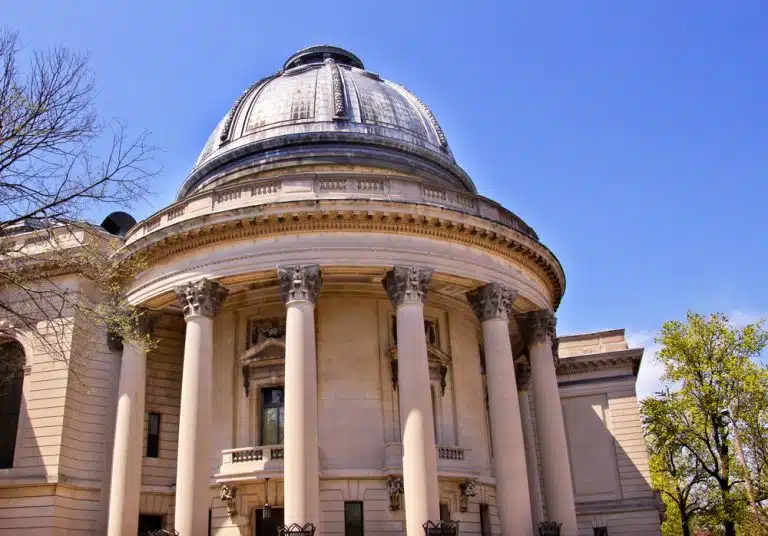 The college provided the U.S. Department of Education with data about campus safety, but these numbers have not been independently verified. The statistics for criminal offenses don't necessarily reflect prosecutions or convictions but rather reports of alleged crimes to campus security and/or law enforcement officials. Experts urge prospective students and their families to conduct independent research to assess the security of a campus and the neighborhood.
Facts about Yale
Famous alumni
It is known as one of the fun facts about Yale that many famous people have passed through their halls. Forty-five U.S. presidents, 52 Nobel laureates, 19 U.S. Supreme Court justices, and 13 current billionaires have come from Yale. This is a very popular fact about yale that several members of the U.S. Congress and senior diplomats know. Many well-known individuals include former President George W. Bush, Supreme Court Justice Samuel Chase, author Jhumpa Lahiri, director Wes Anderson, and literary critic Harold Bloom.
Skull and Bones
Yale's Skull & Bones secret society has to be one of the most elite and obscure college groups. Members of the political union, team captains, newspaper editors, and other campus leaders are frequently chosen as candidates for membership. Each spring, just fifteen male and female juniors are selected for admission. The most prominent members of the society are William Howard Taft, John Kerry, and both George Bushes, senior and junior. Additionally, it is claimed that the organization took Geronimo's skull from his burial and kept it in a glass case for display.
Student governed
One of the fun facts about Yale that has empowered many students is that the student culture is self-governing. Yale University is divided into 12 autonomous residential colleges, each with dorms, eating facilities, libraries, and social activities. Each also has unique, proud customs, such as jello wrestling, weekly group screams at 11:00, and dressing down for the final quarter of football games.
Amazing library at Yale
The Beinecke Rare Books and Manuscripts Library at Yale has qualities that would be appropriate for a spy's hideout. You have 30 seconds to flee into a fire before the library is inundated with deadly (but fire-suppressing) gas. This is done to protect its books. The entire cube construction lowers into an underground vault that removes all of the oxygen from the air if the book collection is threatened in any other way.
Graduation tradition
One Yale graduation custom that has been around for more than 140 years involves graduates getting clay pipes and a little packet of tobacco to smoke and crush afterward to signify the end of a storied 4-year era.
They have their match.
One of the fun facts about Yale and the world's most treasured and illustrious rivalries is that between Harvard. The rivalry started with a football game in 1875, and it still exists as each year, the teams from the two colleges play each other.
Yale Daily Newspaper is the oldest collegiate daily newspaper
The oldest collegiate daily newspaper still in the publication is published out of Yale. Since January 28, 1878, the Yale Daily News has been published five days a week, living up to its name. The Wiffenpoofs, who have been performing on Monday nights since 1909, is Yale's most illustrious and first a cappella group.
Founded for religious purposes
Yale's roots are tied to a particular religion, like many private colleges and universities in the U.S. Congregational ministers were the primary target audience for the school when clergymen first established it. One of the fun facts about Yale is that, at first, Yale offered instruction exclusively in subjects related to religious studies, such as sacred languages and theology. The University introduced new fields of study in the latter half of the 18th century. In the 19th century, the school widened the curriculum to provide a more comprehensive educational experience. The third-oldest institution or college in the country is Yale.
Now that you have an idea about Yale University, your college admissions to that university should be next on your mind. To ensure that you get into Yale, you can get help with AdmissionSight. With ten years of experience with college admission experts, Admissionsight can help you get into Harvard University. You can talk to our experts today to get an initial consultation.