Fun Facts About Dartmouth
Dartmouth at a glance
First impressions of Dartmouth can help people understand what kind of school Dartmouth University is. Because of its rich history, there are a lot of fun facts about Dartmouth that one can learn. The year 1769 marked the beginning of Dartmouth College, which was established as a private institution.
The town of Hanover, New Hampshire, is home to Dartmouth College, which provides its students with diverse extracurricular opportunities. Over ninety percent of students choose to live in one of the on-campus housing options, which may include residence halls, fraternity and sorority houses, college-approved coeds, or undergraduate societies.
Greek organizations play an important role in Dartmouth's campus social life and are home to approximately sixty percent of the student body. In the fall of 2021, it will have a total undergraduate enrollment of 4,556 students, the location of the campus will be rural, and the campus will cover 237 acres. The academic year is divided into four equal parts, known as "quarters."
One of the fun facts about Dartmouth is about the Outing Club. This club is unique because it is the nation's oldest and largest collegiate outing club. It is also the most popular student organization on campus because it allows students to participate in outdoor activities, go on expeditions, rent gear, and take classes. Additionally, the computer programming language known as BASIC was developed at Dartmouth.
The undergraduate arts and sciences departments, the engineering department, and four graduate programs make up Dartmouth College. These graduate programs include the highly regarded Tuck School of Business, Thayer School of Engineering, and Geisel School of Medicine. According to the criteria established by the Carnegie Foundation, Dartmouth University possesses "very high research activity." More than fifty percent of students enroll in one or more of the numerous off-campus programs available in over twenty countries across the globe.
Dartmouth in numbers
The statistics of Dartmouth show the university's performance is unlike that of any other university. 12th place out of 443 national universities is where you'll find Dartmouth College in the rankings. The performance of schools is evaluated using a set of widely recognized quality indicators, and the results are used to create rankings. The acceptance rate at Dartmouth College is only 6%, making it one of the most competitive in the country.
A score between 1440 and 1560 on the SAT or between 33 and 35 on the ACT is required for admission to Dartmouth College for approximately half of all applicants. However, one-quarter of applicants who were accepted had scores that were higher than these ranges, while one-quarter of applicants had scores that were lower than these ranges.
At Dartmouth College, the ratio of students to faculty is 7 to 1, and 61.9% of the institution's classes have fewer than 20 students in attendance. The retention rate for freshmen, which is an indicator of how satisfied students are, is 97% on average.
The undergraduate student body at Dartmouth College has a total enrollment of 4,556 students (fall 2021), with male students making up 51% of the student body and female students making up 49%. At this particular institution, 84% of the student body resides in housing that is owned, operated, or otherwise affiliated with the college, while 16% of the student body resides off campus.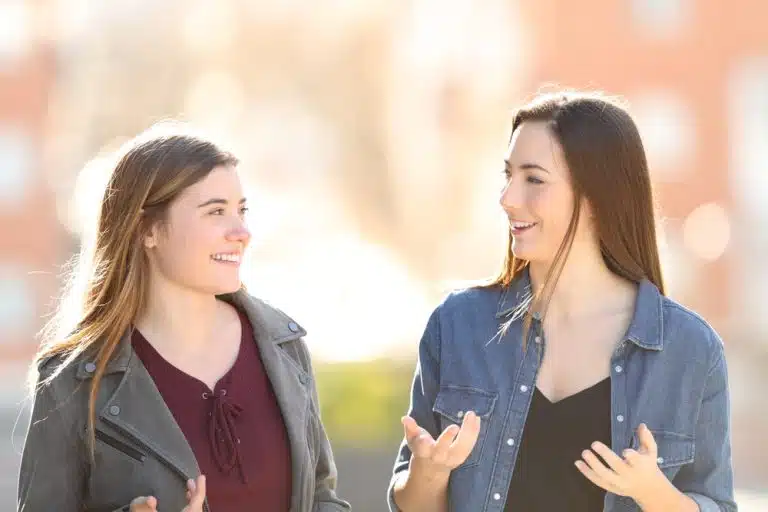 At Dartmouth College, fifty percent of full-time undergraduate students receive need-based financial aid. The average scholarship or grant award for need-based financial aid is sixty-four thousand four hundred dollars.
Facts about Dartmouth
Theodor Geisel, Dr. Seuss, graduated from Dartmouth in 1925. Dr. Seuss's real name was Theodor Geisel. After getting caught drinking illegally and being kicked out of extracurricular activities, Geisel took the pen name "Seuss" to continue working on the college humor magazine after being expelled.
Another one of the many fun facts about Dartmouth is that they have produced several notable graduates in addition to Dr. Seuss. The list also includes Meryl Streep, Mindy Kaling, and Shonda Rhimes.
A fact about Dartmouth that is also worth noting is that Dr. Seuss isn't the only alumnus who eventually became a famous author. Chris Miller, who graduated from Dartmouth in 1963, used his own experiences from the college fraternity Alpha Delta Phi as the basis for the screenplay for the movie "Animal House."
"The voice of one crying out in the wilderness" is the translation of the Latin motto "Vox clamantis in deserto," which is the motto of Dartmouth College.
During Homecoming, the freshman class is responsible for building a bonfire and completing a certain number of laps around it, which corresponds to the year in which they graduated (for example, the Class of 2013 would complete 113 laps), while the upperclassmen cheer them on.
The annual Polar Bear Swim, which takes place during Winter Carnival, is another well-known tradition at the school. What makes one of the fun facts about Dartmouth a unique competition is that, during this event, hundreds of students brave the icy water of Occom Pond.
The university does not have an official sports mascot. However, it is considered that Keggy the Keg, an anthropomorphic beer keg, has become "ingrained in Dartmouth culture." As such, there are some students that
The reason why Dartmouth's school color is forest green is surprisingly one of the fun facts about Dartmouth that is easy to explain. In 1866, it was the only color that any other college was not using. Consequently, Dartmouth is commonly referred to as "Big Green."
Most first-year students in each incoming class participate in "trips," a pre-orientation, student-run outdoor program that lasts for five days and is designed to welcome them to Dartmouth and help them form relationships with other first-year students.
The Sanborn Library, home to the English Department, hosts a daily tea and cookie service at 4 o'clock on weekdays. It is estimated that one thousand cups of tea are served annually in the neighborhood!
One of the fun facts about Dartmouth that brings pride to many women is that it is the first university that is inclusive of women. Dartmouth was the first university to establish a mentoring program with the explicit goal of allowing female undergraduate students to conduct research under the supervision of a faculty member working in the field of study that most interests them. The acronym for it is WISP (Women in Science Program)
The Newcomen Engine, which was designed by the engineer Thomas Newcomen, who was born in the town, is the world's oldest preserved working steam engine. The engine began its life by extracting water from a coal mine in Staffordshire, and during the 18th and 19th centuries, more than 2,000 Newcomen engines were put to use worldwide. In order to recognize the passing of one hundred years since Newcomen's birth, the specific engine in question was relocated to Dartmouth in 1964.
Now that you have an idea about Dartmouth, your college admissions to that university should be next on your mind. To ensure that you get into Dartmouth, you can get help with AdmissionSight. With ten years of experience with college admission experts, Admissionsight can help you get into Dartmouth. You can talk to our experts today to get an initial consultation.