Dartmouth Acceptance Rate: 10.4%
Shortcut to sections offered for Dartmouth prospective students and Dartmouth acceptance rate:
Successful Applicant Profile
Demographics
Majors
SAT/ACT scores
Entry Requirements
Tuition
Scholarships
Checklist of Application Requirements
Application Deadlines
What Should You Expect
Student life
Academics offered
Athletics offered
Notable Alumni
Dartmouth College is an elite private research university based in Hanover, New Hampshire. Dartmouth acceptance rate is in the single digits as any other Ivy League University. Admissions become increasingly competitive owing to the fact that this small institution has a total enrollment of just 4,360 students.
Dartmouth acceptance rate for the Class of 2021 is at 10.4%. You are going to need something more than being well-rounded if you want to improve your odds against the low Dartmouth acceptance rate. You need help from an experienced guidance counsellor like AdmissionSight.
We have a deep understanding of all Ivy League universities, especially Dartmouth. The college is not looking for a jack of all trades, but the best young minds in their respective fields. You need to have the potential to be the best at what you do if you want to attend this college.
Dartmouth's holistic admissions process makes it easier for you to secure a position here even if you have slightly lower test scores and grades.
In fact, the college recommends submitting peer recommendations along with the application. AdmissionSight can help you embolden your chances of securing a position at Dartmouth with a strong application essay highlighting your achievements in meaningful extracurricular activities.
What is the Dartmouth acceptance rate for the class of 2026?
The admissions standards at Dartmouth College, which is an Ivy League institution, are about average when compared to those of other Ivy League schools. The admission rate at Dartmouth College has been steadily falling over the past eight years, and it will almost probably continue to do so into the foreseeable future. This pattern is consistent with what has been observed at virtually all of the nation's most prestigious educational institutions.
According to an announcement made by its admissions office, Dartmouth College has welcomed 1,207 individuals who applied through the normal decision process to the Class of 2026. These applicants join the 560 students who were admitted through the early decision process in December. In total, 1,767 applicants were chosen from a pool of 28,336 applications. And to answer, "What is the Dartmouth acceptance rate?" as per the previously mentioned figures, it resulted in an acceptance rate of 6.24% – which is just slightly higher than the record low acceptance rate of 6.17 percent that was set the previous year.
Several students who have been accepted into the Class of 2026 at Dartmouth have discussed their feelings in response to receiving acceptance letters from the university. Some of these students had conflicting emotions throughout the entire college application process due to the pandemic and other logistical factors, such as the decision to extend the test-optional admissions policy to the Class of 2026 in February 2021.
To summarize, admission to the school is exceedingly challenging and there's an apparent fierce competition among thousands of students as seen in the current Dartmouth yield rate. It is vitally important to meet their requirements for the grade point average and the SAT or ACT to move past the first round of filters and demonstrate that you are academically prepared. Your chances of being accepted into the program are meager if you cannot live up to their standards.
Successful applicant profile
All successful Dartmouth applicants possess standardized test scores that are 95% or higher, a glowing transcript, and brag-worthy talents extending outside of routine academics. Dartmouth's acceptance rate was the lowest for the Class of 2023 at just 7.9%. The highest Dartmouth acceptance rate was for the Class of 2012 at 13.5%.
Here's more about the kind of applicants that usually get selected.
Where are the applicants from?
Be prepared to join a varied and diverse class if you matriculate at Dartmouth. Each class has students from around the world and most US states.
The university gives you the option to study in dozens of fields. Almost 50% of admitted applicants are of colour each year with 16% being the first in their family to ever attend college.
Dartmouth legacy admittance is lower than other Ivy League universities at just 9% as opposed to the average 12%. The college doesn't discriminate on the financial circumstances of individual applicants. Over 20% of the Class of 2023 were from low-income households and qualified for financial aid.
What are the more common programs?
There are 79 concentrations on offer at Dartmouth College with students pursuing a wide range of interests and subjects. Some of the more popular programs are Women's Studies, Music History and Literature, Anthropology and Archaeology, Drama and Theatre Production, Cognitive Science, European and Russian Studies, Geography, Film and Video Studies, Romance Languages and Literature, and Mathematics & Statistics.
What is the average SAT/ACT score of admitted students?
The average SAT score for Dartmouth College is 1510 while the average ACT score is 32. This makes low Dartmouth acceptance rates even more foreboding. You need to do really well in terms of academics, grades, and test scores to get your foot in the door.
For admitted students in 2019 who took ACT score:
25th percentile score: 30
75th percentile score: 34
For admitted students in 2019 who took SAT score:
25th percentile score: 1430
75th percentile score: 1580
The college does not ask for the SAT writing section. It participates in a score choice program wherein your highest SAT scores are considered from all individual sections across various test dates. Dartmouth recommends all applicants to take SAT subject tests in at least two different areas.
Where ACT is concerned, Dartmouth considers the highest score. You are not required to complete the ACT writing section. However, you need to make sure that you are in the top 10% of your high school class. The average GPA of admitted applicants is usually around 4.1. This means you would need straight A's in almost all classes. You should also be taking several IB or AP classes.
GPA can be hard to change if you are already a senior. But, you can overcome a low GPA handicap by ensuring your test scores are in the higher percentile.
Entry Requirements
Dartmouth has a total enrollment of 4,400 undergraduate and 2,100 graduate students. The college has a rigorous admissions process. Single-digit Dartmouth acceptance rate is enough to make any applicant shiver. However, you can get well ahead of the competition by submitting a strong application essay and getting excellent scores.
However, before you get started on the application checklist, take a look at the overall cost of attendance and financial aids on offer.
How much will it cost to attend?
Dartmouth's cost of attendance can only be described as astronomical at $79,967 yearly. However, you don't need to worry because the college is known for its generous financial aids. The university reports that almost 100% of students with demonstrated needs get those needs met.
Dartmouth's cost of attendance encompasses both direct and indirect costs that you would typically incur in your first year. Directly billed charges include fees, tuition, food, and housing.
Tuition: $57,796
Fees: $1,662
Housing: $10,362
Food: $6,660
Dartmouth recommends students to come with sufficient funds for their indirect or out-of-pocket expenses. This includes books, supplies, laundry, and toiletries among other things.
The average student spends at least $1,015 per term to pay for these essentials. In addition, all first-year students have to pay an orientation fee of $442.
You would also be required to purchase the Group Health Insurance Plan costing around $3,248 unless you can show that you are covered under a comparable medical plan.
All Dartmouth entering students are required to possess a computer to meet their needs. If you want you can purchase one at the university. The basic computer package costs around $1,450.
What financial aid opportunities are available?
Dartmouth College prides itself on meeting the complete needs of 100% of students with demonstrated needs regardless of where they are from. Financial aid is a combination of scholarships and work. It may also include low-interest loans for a few students.
In general, each financial aid package shall contain a Family Contribution part that consists of the student and parent contribution.
Students receiving assistance are expected to contribute a certain portion of their costs through leave term earnings and other ways. Student contributions on an average range from $1,000 to 3,000 per year. Use this calculator to know what you may have to pay.
51% of full-time undergraduates at Dartmouth College receive some form of need-based financial aid. The average grant award or need-based scholarship is $51,118.
Students with a family income of $100,000 or less with typical assets shall have their complete amount of tuition covered by Dartmouth financial aid without any loans. For students with family income above $100,000, the application shall be individually reviewed to understand unique circumstances.
However, Dartmouth College claims that they carefully consider each financial need application. Many families with higher incomes qualify for scholarship assistance.
Typically, low-interest loans get added in student financial aid packages for this income category. It is important to note that Dartmouth students tend to graduate with the lowest student loan debt in the country.
What are the application requirements for Dartmouth?
Students can use the Common Application, Coalition Application, or Questbridge Application to apply to Dartmouth. Dartmouth strongly recommends all applicants to include a peer recommendation with their applications. Peer recommendations are written statements of support and need to come from anyone you consider a peer. It should not be from someone who has a supervisory role in your life.
This is a checklist of all application requirements:
Common Application, Coalition Application, or Questbridge Application
Dartmouth's supplementary questions
Fee or fee waiver
ACT or SAT scores along with the writing score
Results of two SAT Subject tests are recommended
High school transcript and a school report
Two letters of recommendation from your teachers
One letter of recommendation from your guidance counsellor
Peer Recommendation
The College will send you an acknowledgement email as soon as they begin downloading your material from the servers. This email is important since it will contain your login information for the Dartmouth Application Management System.
What are the timelines for the Dartmouth application?
You can choose between Early Decision programs and Regular Decision applications. Dartmouth Early Decision program can improve your chances of admission. However, you need to be absolutely sure that the College is your dream school.
If not, it is better to stick with Regular Decision. You may want to delay your application if you want time for finishing supplementary questions and application essays.
Deadlines for freshmen starting fall 2021
Single-choice Early Decision Candidates
Application deadline – November 1st, 2020
SAT/ACT test – Early November 2020
Financial aid – November 1st, 2020
Regular Decision Candidates
Application deadline – January 2nd, 2021
SAT/ACT test – December 2020
Financial aid –February 1st, 2021
Decision notification
All Early Decision applicants are notified of the admissions committee decision by mid-December. You would be notified of your financial aid tentative award at the same time. Applicants have until late December to notify the College with their intent to join.
Regular Decision candidates are intimidated by the board's decision by April 1st. Regular Decisions applicants are required to send in their replies before May 1st.
What to Expect?
Dartmouth is located in the rural town of Hanover along the Connecticut River in New Hampshire. The College has a picturesque campus sprawled over 269 acres, which includes the Hopkins Center for the Arts and the Hood Museum of Art. Hanover is among the top college towns in the country. Dartmouth also has a 5-acre green avenue bang in the middle of the campus.
What do students think of life at Dartmouth?
There is a wide range of student activities in Dartmouth. 87% of students choose to live on-campus in college-approved coeds, undergraduate societies, residence halls, and fraternity and sorority houses. Only about 13% of students live off-campus.
All freshmen are required to live on campus. They are either housed in first-year residence hall clusters in the Choates and River or first-year floors in McLaughlin, Russel Sage, and East Wheelock. On an average 60% of students end up becoming members of Greek organizations. Green culture is central to Dartmouth's social scene.
Two months ago, a junior posted a testimony about Dartmouth University on the college-ranking site Niche expressing that:
"It is hard to imagine a better college than Dartmouth. The mix of academics, clubs and outdoor activities, and social scene is (in my opinion) unparalleled. Everyone is academically driven, and I feel like I can have an intellectual conversation with anyone on campus.
There is a sport, club, or outdoor activity for everyone at the college, as most people I know are heavily involved in at least 2 extracurricular clubs. Lastly, the social scene is fun and inclusive. There are different frats and sororities for different types of preferences, and every house has an "open door" policy.
There is little to no social hierarchy that I've noticed (Football players aren't treated differently from comp sci geeks), making it so that anyone can be friends with anyone. One additional note: sophomore summer is the best term of all time! Look it up."
There are over 160 student organizations in the Dartmouth College covering a wide array of topics. Some of the more popular groups cover creative and performing arts, academic interests, government and political interests, and sexuality affinity interests.
These are a few of the more popular Dartmouth student groups:
Computer Gaming Association
Chemistry Society
Dartmouth Swing Dance Club
Men of Color Alliance
German Club
Society of Investment & Economics
Dartmouth EMS
Argentine Tango Society
Dartmouth Students for Israel
Dartmouth Law Journal
Dartmouth also has the oldest and largest outing club in the entire United States. It is a popular group option here with the club organizing several outdoor expeditions, activities, gear rentals, and courses. The college is not just for outdoorsy people. After all, it is the birthplace of BASIC, the programing language.
You can get more information about Dartmouth campus life and admissions process by calling the undergraduate admission office at (603) 646-2875 or by emailing admissions.reply@dartmouth.edu.
What academics are offered?
Dartmouth is comprised of undergraduate engineering, art, and sciences departments. There are four graduate programs, including the Thayer School of Engineering, Geisel School of Medicine, and the highly ranked Tuck School of Business.
The student-faculty ratio is 7:1 with 62.1% classes having fewer than 20 students. In some classes, you will find less than 10 students. Some of the more popular majors include Social Sciences, Biological and Biomedical Sciences, Engineering, Computer, and Information Sciences and Support Services, and History.
The average freshman retention rate is a great indicator of overall student satisfaction. This rate is 97% in Dartmouth College which means that most students stay on to complete their graduation.
You will be required to take 35 courses to graduate. This includes classes in language and liberal arts requirements along with your chosen majors. Each academic year at Dartmouth College tends to begin around September 12th and ends on June 5th.
Dartmouth is often described as a private Ivy League research university. The Carnegie Foundation classifies the university with very high research activities. There is a huge scope for pursuing your interests in this College.
What athletic options are available?
Approximately, 25% of total enrolled students at Dartmouth participate in the NCAA Division I varsity sports. The College competes in 34 intercollegiate sports and has plenty of clubs and intramurals for both and women.
The more popular intercollegiate teams include Baseball, Rowing, Basketball, Cycling, Equestrian, Football, Ice hockey, Men's golf, Lacrosse, Soccer, Squash, Softball, Swimming, Volleyball, and Track and Field.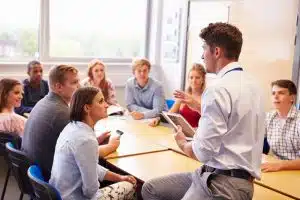 Who are some famous Dartmouth alumni?
Dartmouth College has produced some famous business tycoons, politicians, entertainers, media figures, musicians, and leaders in several other fields.
Few particularly well-known alumni include:
Iconic poet Robert Frost, who is also a US poet laureate and winner of four Pulitzer Prizes
Paul Gigot who is responsible for editing the Wall Street Journal editorial page
The legendary children's book author, Theodor Seuss Geisel or Dr. Seuss
CNN anchor Jake Tapper
Academy Award-winning actress Meryl Streep
Fox News show host and conservative political pundit Laura Ingraham
Former US Senator from Massachusetts and presidential candidate, Paul Tsongas
US Senator from the virus beleaguered state of New York, Kirstin Gillibrand
US Secretary of the Treasury in the Obama administration, Tim Geithner (who was not caught up in Russiangate or Spygate like many of his peers)
Hollywood producer Shonda Rhimes of Grey's Anatomy, Scandal, and How to Get Away with Murder
Do you wish to see your name on the list as Dartmouth alum? The college has a low acceptance rate and a highly competitive admissions pool. Not only do you need the right grades and SAT/ACT test scores, but also a well-written personal statement. You need to highlight your compelling stories and achievements.
AdmissionSight can help you do just that with our academic guidance, essay editing, and common application help. While you should go right ahead and fill out a Dartmouth application, it's vital that you also have an array of Safety or Target schools.