Yale Interview
How Do You Get An Interview With Yale?
The Yale interview is evaluative, whether they be with alumni or current seniors. It is a chance to share more information with the admissions committee. Along with applications, admissions staff read interview transcripts.
The application process does not necessarily include a necessary interview. But how do you get an interview with Yale? Due to a shortage of interview slots, the Office of Undergraduate Admissions gives interviews to applicants whose applications require further information from the Admissions Committee. While candidates are not penalized if they do not receive an interview invitation, they are urged to connect with a Yale alumni interviewer or a student interviewer if they are offered one.
Although alumni and current students contact candidates once their application papers are received, prospective students are not required to seek an interview. Interviews cannot be scheduled as part of a campus visit by students as they are no longer conducted on campus.
Wherever there is a local group of alumni volunteers, the Yale Alumni Schools Committee (ASC) conducts interviews. Additionally, a select number of Yale seniors who work as senior interviewers conduct online interviews with chosen candidates from anywhere in the world.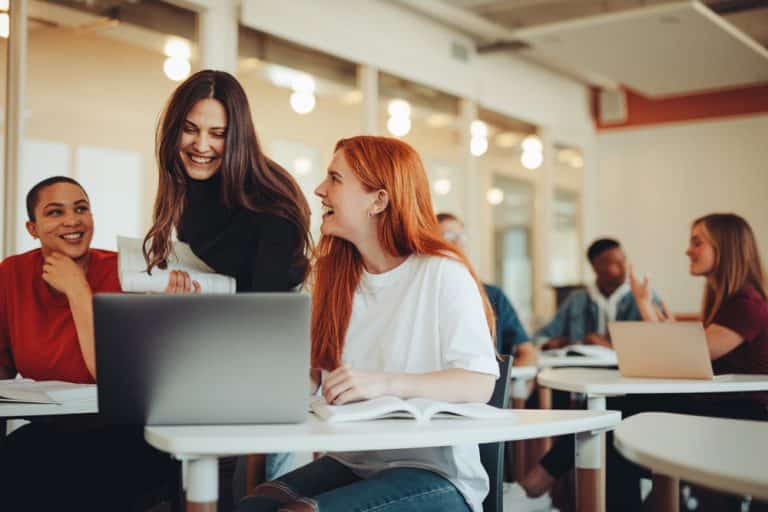 There are regions where alumni interviews are not available, even though ASC interviews are accessible in most of the United States and many other nations. Please do not attempt to request a Yale interview by contacting Undergraduate Admissions or the neighborhood Alumni Schools Committee (ASC) volunteers.
It should be noted that Single-Choice Early Action interviews are planned before the Regular Decision interviews in the fall.
What Are the Questions To Expect In A Yale Interview?
The Yale Alumni Schools Committee arranges evaluation interviews at Yale College between prospective students and alumni volunteers who live nearby. Local ASC groups are operating throughout the US and in more than 50 other countries.
Ideally, the applicant's interview will reveal information regarding the following traits:
Intellectual zeal
Receptivity to new concepts
Altruistic concern
So, what are the questions to expect in a Yale interview? The following interview questions were recommended by senior interviewers and are listed by theme. Here are some sample questions given by ASC that interviewers might use during the conversation.
General 
Reflect either on something that doesn't come as naturally (i.e. English class for the STEM kid) or a particularly difficult experience in the thing you love (i.e. a tough acting role, mastering a new piece, an obstacle in research).
Tell me about an influential person in your lives (teacher, coach, etc.).
What has made you stick with an interest for years?
What do you do for fun?
What do you hope to gain from your undergraduate experience?
The Theater Buff
What are some of your favorite roles? What is it like for you when you are performing on stage?
Is there a character you'd really like to play?  Is there a show you'd really like to direct?
What can theater offer that other performance forms don't? What are its possibilities?
The Voracious Reader
What books do you recommend?
Can you remember a really great discussion from your English class?
The Writer
What do you like to write?  Fiction, Non-fiction, Poetry?
Do you have favorite subjects you like to write about?  Why?
Where do you gather your subject matter?  What inspires your writing?
Have you had a chance to share your writing with an audience?
The Politician (MUN, Debate, Campaigns)
What is it about debating/politics that you enjoy?
Is there a cause that you feel particularly strongly about?
(MUN)  Is it difficult to represent countries or resolutions you don't personally agree with?
(MUN) What role does the UN play?
The Volunteer
What kind of community service do you do?
What is a memorable experience from a community service project?
How has participating in community service changed your perception of the role of the individual in the community?
Why do you help others?
Visual Artist
What is art to you?
Why does art matter?
Do you create art for yourself or for an audience? What aspects of your life have influenced your art?
Is there a particular style that inspires you?
The World Traveler
Tell me about some interesting places you have visited. Can you talk about cultural differences you observed?
Has traveling influenced the way you react to your own community/home?
The Mover
How have your transitions affected you?
What was it like adjusting to a new community/school?
The Musician
What kind of role does music play in your life?
Which composers do you admire? What do you like to play?  Sing? Why this instrument?
Talk about some favorite concerts/performances.
How do you imagine yourself getting involved with music at Yale?
The Scientist/Mathematician
Tell me about competitions you've entered. Tell me about your research.
What type of lab work are you involved in?
Is there something in current events or the forefront of technology that has caught your attention?
What aspects of chemistry/biology/physics/etc. are particularly interesting to you?
The Athlete
What is your role on the team? Any good stories/memories?
What do you like about individual/team sports?
Do you like your teammates?
The purpose of these questions is to help the interviewer get to know you. This is your chance to discuss your hobbies, passions, and objectives. Consider the interview as a two-way dialogue rather than a simple qualification test. Additionally, you must determine if Yale is a suitable fit for you.
Considering this, make sure to respond to inquiries with clear, in-depth narratives that address the topic, show what you would contribute to the institution, and explain why Yale is the ideal environment for your growth during the Yale interview.
What Kind Of Students Does Yale Look For?
What kind of students does Yale look for? Kingman Brewster, a former president of Yale, stated in an essay that selecting future Yale students involves looking for applicants who would make the most of the extraordinary resources in the institution, those eager to push the boundaries of their talents, and those with an outstanding public motivation, in simpler terms, with a concern for something bigger than themselves.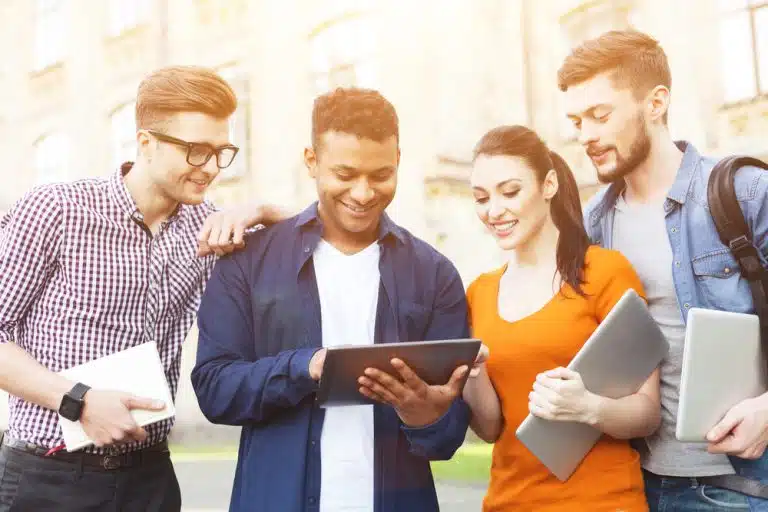 "We have to make the hunchy judgment as to whether or not with Yale's help the candidate is likely to be a leader in whatever he* ends up doing," Mr. Brewster stated. Yale still stands with the same objectives. Yalies have worked hard to improve the world for decades up until now. In whatever field they choose, the school seeks students who can be mentored to become leaders of their age.
The admissions team is guided by two questions as they thoughtfully and respectfully go through each application: "Who is likely to make the most of Yale's resources?" and "Who will contribute most significantly to the Yale community?"
Yale believes that more than 75 percent of students who apply can carry out the work at hand. Most applicants stand out from the competition because several seemingly unimportant factors, when taken together, tilt the scale in their favor.
What, then, is most important in your application? Everything matters in the end. The good news in that is that it is pointless to worry excessively about any one of the many little factors that go into an admissions decision. Yale advises you to explore your passions and let the school know about them through your essays or if given the chance, during the Yale interview. Be genuine. Ask your real-life teachers to recommend you.
Here are a few pointers that will help you present yourself in your application as the exceptional person that you undoubtedly are.
Academic Prowess
Above everything else, Yale is a university. This means that while assessing a candidate, intellectual strength comes first. The most crucial piece of information in your application is your high school transcript, which provides us with a wealth of information about your commitment to and progress in academics.
Yale prefers students who consistently took a variety of difficult courses in high school and performed well in them. In their evaluations, your high school professors may include a lot of useful information. Your teachers do not only talk about how you did in their particular class or classes; they also frequently write about your intellectual interest, vigor, interactions with other students, and influence on the learning environment. Thus, you should request references from teachers who know you well.
No Score Thresholds
Standardized tests have no cutoff scores, and successful candidates have a variety of test scores. For enrolled first-years during the most recent year, test score ranges (25th to 75th percentiles) were as follows:
ACT Composite: 33-35
SAT Evidence-Based Reading and Writing: 720–770
SAT Math: 740–790
Although there is no absolute rule, it is safe to argue that academic performance at school matters more than testing. It is possible to make up for low standardized test scores with a very strong performance in a challenging college preparatory program, but it is unlikely that a high standardized test score will convince the admissions committee to overlook a below-average secondary school record.
Application Evaluation
To choose candidates who have demonstrated outstanding involvement, aptitude, and promise, Yale assembled a committee of seasoned admissions officers, faculty, and Yale deans. In addition to a student's current achievements, transcripts, test results, essays, and recommendations can construct a picture of how an applicant has taken advantage of opportunities that have come their way. Do you have an International Baccalaureate program, AP classes, or both at your school? Yale expects students to benefit from these programs if their high school offers them.
Once more, Yale is seeking students who will maximize both their talents and their time at Yale. The admissions officers can assess how you could use Yale's resources if admitted based on how you used the opportunities and resources back in high school.
Does the Yale Alumni Interview Matter?
One of the most common questions among Yale aspirants is "Does the Yale alumni interview matter?" Although the Yale interview is optional, it is highly recommended. The Yale Alumni Schools Committee or ASC, speaks with groups of alumni volunteers at various locations. Each region only has a small number of members, all of whom have busy schedules. As a result, not all regions offer interviews, and priority is given to applicants for whom the admissions committee needs further details. You will not be penalized if you can't attend the interview.
Typically, the interview is a sign of expressed interest, which Yale doesn't keep track of. However, if the student declines or is unresponsive to their messages, alumni are required to submit an interview report. Yale will be informed if you decline an interview request. It will confuse the admissions committee, who will wonder why you passed up the opportunity to make a good impression, discover more about the institution, and connect with a former student.
Yale interviews are viewed as chances to get to know applicants better. It is not intended to purposefully stump interviewees with difficult questions or to make them feel uneasy or stressed out. Instead, it is a chance for a discussion that can give you awareness and wisdom about the institution and a bit of an advantage to your application.
How Do I Prepare For A Yale Interview?
The ability to speak about oneself, experiences, and perspectives on one's life and place in the world is a must for applicants. It is crucial to show that you can discuss these issues thoughtfully.
Since we have tackled the sample questions and the interview process, let's move on to the preparation part. You might ask "How do I prepare for a Yale Interview?" Candidates should have a broad notion of how they want to approach certain issues because they are likely to be covered in the interview. For instance, questions like "Tell me about yourself" or "Why do you want to attend Yale?" will presumably be asked. Favorite books, role models, and 10-year objectives are also frequently discussed.
Additionally, students should think of questions they would like to ask the interviewer because those are likely to be the subject of the interview's conclusion. Possessing inquiries prepared demonstrates interest in the program and preparedness on the part of the applicant.
The expectation that kids have everything memorized or be able to answer instantly should be avoided. It is appropriate to take a moment to gather your thoughts before responding. Any awkward pauses in the conversation can be minimized by using phrases like "That's an interesting question" or "I will have to think about that for a second." Instead of hurrying to react less critically, pausing like this to come up with a response shows that the candidate is taking their responses seriously and wants to engage honestly.
Interviews are ultimately only a small portion of the application process. They are undoubtedly taken into account, but not quite as heavily as your essays, statistics, and letters of recommendation. Except for rare circumstances, such as when you offended your interviewer, a good one will almost always offer you a slight boost while a poor one will hardly make or break your application.
Approach your interviewer with confidence and compassion and you will surely ace the Yale interview. If you need more guidance in preparing for the interview, AdmissionSight has programs that could help you. Aside from interview preparations, AdmissionSight offers guidance in putting together the rest of your requirements into an impressive application. Book an initial consultation now to know more about us.