Scholarships at Yale
Gift aid is a common term used to describe financial assistance that does not need any sort of repayment, such as several types of grants and scholarships at Yale. To achieve the aim of making Yale University education accessible to all students and families at a price they can pay, Yale awards all of its undergraduate financial aid on the basis of demonstrated financial need.
The financial assistance resources at Yale are sufficient to satisfy the full demonstrated need of every undergraduate student, irrespective of citizenship or immigration status, for the whole four years of their education, without relying on student loans. Scholarships at Yale are need-based and are open to students from families with a wide range of financial circumstances.
Can you get a Full Scholarship to Yale?
Can you get a Full Scholarship to Yale? The sort of financial assistance provided by Yale University comes in the form of a variety of scholarships. About 63% of all undergraduate students, both domestic and abroad, received some form of financial assistance.
The Yale Scholarship, which is a need-based grant aid program for undergraduates at Yale, is a gift and does not need to be repaid under any circumstances. Scholarship at Yale amount is included on the Financial Aid Award Letter that is sent to students who have been given aid from the university.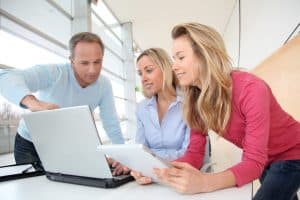 Students must submit an application to the departments of their choice in order to be considered for graduate scholarships. This is due to the fact that financing regulations vary from department to department. It is up to individual departments, not the university itself, to decide how much money should be given to graduate students.
It is fairly usual for students pursuing a Ph.D. to receive scholarships that cover all of their costs. Every student is guaranteed at least one scholarship, which provides financial support in the form of complete tuition, a hospitalization fellowship, and a yearly stipend.
The Yale Grant can range from a few hundred dollars to over $70,000 per year; the average need-based scholarship at Yale is over $50,000. Scholarships at Yale are awarded to students who demonstrate financial need.
Some of the Yale Scholarship money might be substituted with grants that come from the local Yale Clubs, endowed scholarships, and other forms of financial assistance provided by Yale's alumni and supporters.
What are the Scholarships at Yale?
What are the Scholarships at Yale? Yale University does not endorse the use of college loans. The Yale Financial Aid Program is comprised of the Yale Scholarship, a contribution from the student's family, and a small payment from the student themselves. It is not necessary for the student's parents to make a financial contribution to their child's education at Yale if the family's annual gross income is less than 75,000 USD (when combined with normal assets).
Families with an annual income of 75,000 to 200,000 USD are required to donate between 1% and 20% of their total income toward the education of their child, depending on the family's circumstances.
In order to be considered for financial aid at Yale, prospective students are required to submit not just the Free Application for Federal Student Aid, also known as the FAFSA, but also the College Scholarship Service Profile.
Students should submit their FAFSA applications as soon as they are able when the application window opens on October 1st. Because the FAFSA uses information from the year before that, you do not have to wait until the end of the year to use the information from the year before that; instead, you can use the information from the year before that.
Pell Grants at Yale University
Pell Grants are provided to undergraduate students at Yale University who have proved a financial need for the grant money (students who already have a bachelor's degree or professional degree are ineligible for Pell Grants).
About 18% of Yale University students receive Pell Grants. The United States Department of Education provides financial assistance in the form of Pell Grants, which do not have to be paid back. Students are required to submit their FAFSA in order to be considered for a Pell Grant.
Yale Questbridge Scholarships
Questbridge is a prominent scholarship program that provides financial assistance to high-achieving students who come from low-income families.
Yale is a participant in this program. Students who apply to Questbridge and are "matched" to Yale University earn a complete scholarship to attend Yale for the four years of their undergraduate education.
Outside Scholarships
Despite the fact that Yale does not provide students with merit-based scholarships, a significant number of Yale students get financial recognition from other groups for their academic and extracurricular achievements.
In addition, students have the opportunity to apply for scholarships offered by organizations outside of Yale. These scholarships at Yale that come from outside sources are grants that are given out by private companies or organizations that are not-for-profit.
What are the Yale University Scholarships Requirements?
What are the Yale University scholarships requirements? One of the seven colleges and universities that comprise the "Ivy League" in the United States, Yale University can be found in the city of New Haven, Connecticut. The public generally considers them to be the nation's most prestigious and competitive educational institutions.
Attending one of these events can also be among the most financially burdensome options. Even if your family does not have a lot of money, you can still be able to get a full scholarship to Yale University if you have excellent grades and perform well on standardized tests.
You must reside in a household that has an annual income of less than $60,000 per year. One of the primary requirements for receiving any of the full scholarships at Yale is to come from a household that has struggled economically for an extended period of time.
Ensure that you graduate high school with outstanding grades. To be more specific, you will be competing against kids who, on average, are academically in the top 5 percent of their graduating class, have taken the most demanding courses and Advanced Placement programs, and have standardized test scores that are in the highest percentiles nationwide.
Navigate to the QuestBridge website, which can be found at questbride.org. To begin, navigate to the left side of the page and select "National College Match." You should give the web pages a comprehensive read, paying specific attention to determining whether or not you meet all of the requirements for selection.
Familiarize yourself with either the College Match path or the Regular Decision path, or both if you so choose. Simply clicking on the relevant links will take you to pages where you can read up on all of the entry requirements for the many Yale scholarships that are available.
Create an account on the QuestBridge website by registering your information. In accordance with the recommendation instructions that have been provided, you should solicit and compile letters of recommendation from your instructors and guidance counselor. Additionally, make sure you have copies of your official transcripts, standardized test scores, and your parents' most recent tax returns.
To apply, you must first complete the application online and then upload it before the deadline. Please rank Yale University, along with any other participating schools for which you will be submitting an application, in the order of your preferred order of attendance. You have the option of applying to a maximum of eight schools.
Before the given deadline, please send in both your rankings and the completed Match Agreement form. In order to prevent having your name deleted from the pool of candidates under consideration, you must ensure that your supplementary documents are likewise submitted by the requisite date and to the given address.
Want to learn more about scholarships at Yale? You've come to the right place. At AdmissionSight, we have over 10 years of experience guiding students through the competitive admissions process.
AdmissionSight can help you put your best foot forward when applying to college. Contact us today for more information on our services.