How to Get Into Carnegie Mellon: A Step-by-Step Guide
Carnegie Mellon University is a highly prestigious institution known for its rigorous academic programs and cutting-edge research. As one of the top universities in the world, gaining admission to Carnegie Mellon can be a competitive and challenging process. However, with the right preparation and understanding of the requirements, you can increase your chances of success. This comprehensive guide will walk you through each step of the application process, providing valuable insights and tips to help you get into Carnegie Mellon.
Understanding Carnegie Mellon University
Overview of Carnegie Mellon University
Located in Pittsburgh, Pennsylvania, Carnegie Mellon University is a private research university specializing in science, technology, engineering, arts, and mathematics (STEAM). With its diverse range of undergraduate and graduate programs, Carnegie Mellon offers a unique learning environment that fosters interdisciplinary collaboration and innovation.
At Carnegie Mellon, students have the opportunity to engage in cutting-edge research and work alongside world-class faculty who are experts in their respective fields. The university's commitment to STEAM education is evident in its state-of-the-art facilities and laboratories, which provide students with hands-on learning experiences.
Furthermore, Carnegie Mellon's strong ties to industry and the local community offer students unparalleled opportunities for internships, co-op programs, and real-world projects. This integration of academia and industry ensures that graduates are well-prepared to tackle the challenges of the professional world.
The Importance of Carnegie Mellon's Reputation
When applying to colleges, it is crucial to consider each institution's reputation and academic standing. Carnegie Mellon's reputation is unparalleled, with numerous programs consistently ranked among the best in the world.
For instance, the School of Computer Science at Carnegie Mellon is widely recognized as a global leader in computer science and artificial intelligence. Its faculty members have made groundbreaking contributions to the field, and its graduates have gone on to work at top tech companies such as Google, Facebook, and Microsoft.
Similarly, the School of Drama at Carnegie Mellon is renowned for its rigorous training programs and ability to produce world-class actors, directors, and designers. Alumni of the School of Drama have found success on Broadway, in Hollywood, and in prestigious theater companies around the world.
In addition to these standout programs, Carnegie Mellon's engineering, business, design, and fine arts colleges consistently rank among the best in their respective fields. This reputation attracts top-tier faculty and students, creating a vibrant intellectual community where ideas thrive and innovation flourishes.
Furthermore, Carnegie Mellon's reputation extends beyond academics. The university is known for its commitment to social responsibility and sustainability. It actively promotes diversity and inclusion, and its campus is designed to be environmentally friendly and energy-efficient.
Carnegie Mellon University's reputation is a testament to its commitment to excellence in education, research, and innovation. Its diverse range of programs, state-of-the-art facilities, and strong ties to industry make it an ideal institution for students seeking a transformative educational experience.
Carnegie Mellon Admission Requirements
Carnegie Mellon University is renowned for its rigorous academic standards and attracts top students from around the world. As a result, the admission process is highly competitive, and it is important for prospective applicants to understand the requirements and expectations set by the university.
Academic Requirements
At Carnegie Mellon, academic excellence is highly valued. While there is no specific GPA or standardized test score requirement, it is recommended for applicants to aim for a GPA of 3.84 or above, and admitted students typically have an SAT score ranging from 1500 to 1560 or an ACT score between 33 and 35. However, it's important to note that Carnegie Mellon takes a holistic approach to admissions and considers various factors beyond academics.
In addition to grades and test scores, the admissions committee also evaluates the rigor of an applicant's high school curriculum. They consider whether the student has challenged themselves by taking advanced courses, such as Advanced Placement (AP) or International Baccalaureate (IB) classes. These courses can demonstrate a student's ability to handle the academic rigor at Carnegie Mellon.
Furthermore, Carnegie Mellon values diversity in its student body and seeks applicants from different backgrounds and experiences. They understand that not all students have equal access to resources and opportunities and take this into consideration during the application review process.
Extracurricular Requirements
Carnegie Mellon recognizes that academic achievements alone may not be sufficient to stand out from the pool of applicants. They value well-rounded individuals who have demonstrated leadership, creativity, and a passion for their interests.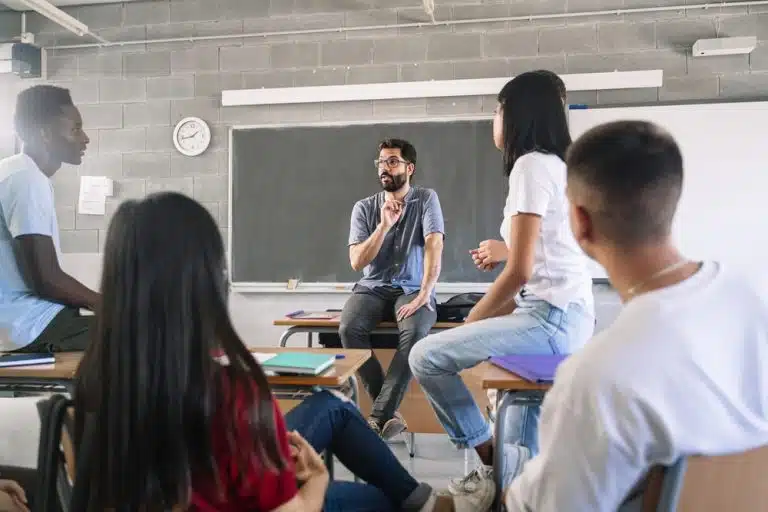 Engaging in extracurricular activities can strengthen your application and showcase your unique abilities. Carnegie Mellon encourages students to participate in clubs, sports, community service, or internships. These activities demonstrate a commitment to personal growth and showcase skills such as teamwork, communication, and time management.
Moreover, Carnegie Mellon places a strong emphasis on creativity and innovation. They value applicants who have pursued their passions and have shown dedication to their chosen field. This can be demonstrated through participation in competitions, research projects, or personal projects that highlight your skills and interests.
Application Deadlines and Fees
It is important to keep track of Carnegie Mellon's application deadlines to ensure you submit your materials on time. The regular decision and early action deadline are typically in January, and the early decision is in early November.
When applying to Carnegie Mellon, an application fee must be paid. This fee helps cover the administrative costs associated with processing applications and reviewing materials. However, the university understands that the application fee may burden some students financially. As a result, they offer fee waivers for eligible students who demonstrate financial need.
Overall, the admission process at Carnegie Mellon University is comprehensive and considers various aspects of an applicant's profile. It is essential for prospective students to carefully review the requirements and put forth their best effort to present themselves in a compelling and authentic manner.
The Application Process for Carnegie Mellon
Applying to Carnegie Mellon University is an exciting step towards your future. As you embark on this journey, it is important to understand the step-by-step process to ensure a smooth and successful application. Here is a comprehensive guide to help you navigate the application process:
Step 1: Gather the Necessary Materials
Before you begin the application, gathering all the required materials is crucial. These materials may include your high school transcripts, standardized test scores, and letters of recommendation. Take the time to organize these documents, ensuring that everything is up-to-date and readily accessible.
Step 2: Common Application
Carnegie Mellon uses the Common App platforms. Carefully review the requirements. The platform requires you to provide personal information, academic history, and extracurricular activities. Make sure to complete all sections accurately and thoroughly.
Step 3: Complete the Supplemental Materials
In addition to the general application, Carnegie Mellon may require supplemental materials specific to your chosen program. These materials could include portfolios, audition tapes, or additional essays. It is crucial to carefully review the requirements for your program and submit all necessary materials by the specified deadline.
Step 4: Writing an Outstanding Application Essay
The application essay is your opportunity to showcase your unique personality, motivations, and aspirations. Take the time to craft a well-written, authentic, and captivating essay. Share your experiences and interests, and explain how Carnegie Mellon aligns with your educational and career goals. Remember to proofread your essay thoroughly and seek feedback from teachers or mentors to ensure it reflects your best work.
Step 5: Letters of Recommendation
Carnegie Mellon requires letters of recommendation, typically from teachers or guidance counselors who know you well academically or personally. Choosing individuals who can speak to your character, work ethic, and potential is important. Reach out to them early in the application process to give them ample time to write and submit their letters. Provide them with any necessary information or forms required for submission.
Following these steps will prepare you to submit a comprehensive and impressive application to Carnegie Mellon University. Remember to stay organized, meet all deadlines, and showcase your unique qualities throughout the process.
Financial Aid and Scholarships at Carnegie Mellon
Understanding Financial Aid
Carnegie Mellon is committed to making education accessible to students from all backgrounds. The university understands that the cost of education can be a significant barrier for many students and their families. To address this, Carnegie Mellon offers a range of financial aid options to help students afford their education.
One of the primary forms of financial aid at Carnegie Mellon is grants. Grants are funds that do not need to be repaid and are typically awarded based on financial need. These funds can cover a significant portion of a student's tuition and fees, making education more affordable.
In addition to grants, Carnegie Mellon also offers scholarships. Scholarships are awarded based on various criteria, such as academic achievement, leadership qualities, and talent in specific areas. These scholarships are highly competitive and can provide students with substantial financial assistance.
Work-study programs are another financial aid option available at Carnegie Mellon. These programs allow students to work part-time on campus or with approved off-campus employers to earn money to help cover their educational expenses. Work-study programs not only provide financial assistance but also offer valuable work experience.
Lastly, loans are another option for students who need additional financial support. While loans must be repaid, they can give students the necessary funds to pursue their education. Carnegie Mellon provides resources and guidance to help students navigate the loan process and make informed decisions about borrowing.
To take advantage of these financial aid options, it is essential for students to familiarize themselves with the financial aid application process and deadlines. Carnegie Mellon has specific requirements and deadlines for submitting financial aid applications, and it is crucial to meet these deadlines to be considered for financial assistance.
Available Scholarships and How to Apply
Carnegie Mellon offers a wide range of scholarships to recognize outstanding academic achievement, leadership qualities, and talent in various fields. These scholarships aim to attract and support exceptional students who will contribute to the university community.
One notable scholarship at Carnegie Mellon is the Presidential Scholarship, which is awarded to a select group of incoming first-year students who have demonstrated exceptional academic achievement, leadership potential, and a commitment to positively impacting their communities. This scholarship covers full tuition and fees and provides additional funding for research, internships, and study-abroad opportunities.
Another scholarship available at Carnegie Mellon is the Carnegie Scholarship, which is awarded to students who have demonstrated outstanding academic achievement and a commitment to their field of study. This scholarship provides substantial financial assistance to help students pursue their educational goals.
In addition to these scholarships, numerous other scholarships are available at Carnegie Mellon, each with its own eligibility criteria and application requirements. Some scholarships may require additional essays, portfolio submissions, or interviews. It is essential for students to thoroughly research the available scholarships and carefully follow the application instructions to maximize their chances of receiving financial assistance.
Overall, Carnegie Mellon is dedicated to supporting students in their pursuit of education and offers a variety of financial aid options to make education more accessible. By understanding the financial aid process and exploring the available scholarships, students can take advantage of the opportunities provided by Carnegie Mellon and achieve their educational goals.
Tips for Success: Making Your Application Stand Out
Demonstrating Interest in Your Chosen Field
Carnegie Mellon values students who are genuinely passionate about their chosen field of study. Showcasing your specific interests and experiences in your application can highlight your dedication and determination. Highlight any research projects, internships, or extracurricular activities that align with your academic goals.
One way to demonstrate your interest in your chosen field is by discussing any relevant academic competitions or conferences you have attended. These experiences show your commitment to learning and highlight your willingness to go above and beyond in pursuing your academic interests. Additionally, you can discuss any books or articles you have read that have furthered your understanding of your chosen field. By doing so, you will demonstrate your intellectual curiosity and depth of knowledge.
Another effective way to showcase your interest in your chosen field is by discussing any personal projects you have undertaken. Whether building an app, designing a website, or conducting your own experiments, these projects demonstrate your hands-on approach to learning and your ability to apply theoretical knowledge to real-world situations. Furthermore, they show your commitment to exploring your field beyond the classroom and your willingness to take initiative.
Showcasing Your Unique Qualities
In a competitive applicant pool, standing out from the crowd is essential. Convey your unique qualities, experiences, or background in your application. Demonstrating your ability to contribute to the university's diverse community can significantly enhance your chances of admission.
One way to showcase your unique qualities is by discussing any leadership roles you have held in school or community organizations. Whether you were the club president, the sports team captain, or the community service project organizer, these experiences highlight your ability to take charge and positively impact those around you. Furthermore, they demonstrate your strong interpersonal skills and ability to work collaboratively.
Another way to showcase your unique qualities is by discussing any challenges or obstacles you have overcome. Whether it's a personal setback, a difficult academic situation, or a challenging life circumstance, sharing these experiences can demonstrate your resilience, determination, and ability to adapt in the face of adversity. By highlighting how you have grown and learned from these experiences, you will showcase your maturity and strength of character.
Finally, don't hesitate to discuss any unique hobbies or interests that you have. Whether playing a musical instrument, practicing martial arts, or pursuing a passion for photography, these hobbies demonstrate your well-roundedness and ability to balance your academic pursuits with other areas of interest. They also showcase your creativity, discipline, and dedication outside the classroom.
What to Do After You've Applied
After submitting your application to Carnegie Mellon, you may find yourself anxiously awaiting a decision. The waiting period can be nerve-wracking, but staying positive and proactive is important. Do not lose hope if you find yourself on the waitlist or receive a deferral.
Take this opportunity to demonstrate your continued interest in Carnegie Mellon. While it can be disheartening to not receive an immediate acceptance, remember that being waitlisted or deferred means that the admissions committee still sees potential in your application. This is your chance to make a lasting impression.
Consider sending an updated resume that highlights any recent achievements or experiences that further support your candidacy. This will show the admissions committee that you are actively engaged in your pursuits and provide them with valuable information that may have been missing from your initial application.
In addition to an updated resume, you may also want to consider submitting additional recommendation letters. These letters should come from individuals who can speak to your character, academic abilities, and potential contributions to the Carnegie Mellon community. Choose recommenders who know you well and can provide unique insights into your strengths and abilities.
Furthermore, you can write a detailed letter explaining your continued commitment to attending the university if admitted. Use this opportunity to express your passion for Carnegie Mellon and how you envision yourself contributing to the campus community. Be genuine and specific, highlighting relevant experiences, skills, or interests aligning with the university's values and mission.
Next Steps After Acceptance
Congratulations on your acceptance to Carnegie Mellon! This is a remarkable achievement and a testament to your hard work and dedication. As you bask in the excitement of your acceptance, it's important to remember that there are still a few important steps to take.
First and foremost, carefully read and respond to any acceptance letters or enrollment materials within the given deadline. These documents will provide you with crucial information about the next steps, such as submitting a deposit, selecting housing preferences, and registering for orientation programs. It's essential to adhere to these deadlines to secure your spot at Carnegie Mellon.
As you prepare for your journey at Carnegie Mellon, take some time to reflect on the incredible opportunities that await you. This prestigious institution is known for its rigorous academic programs, cutting-edge research, and vibrant campus life. Whether you plan to major in computer science, engineering, business, or any other field, you can be confident that Carnegie Mellon will provide you with a world-class education.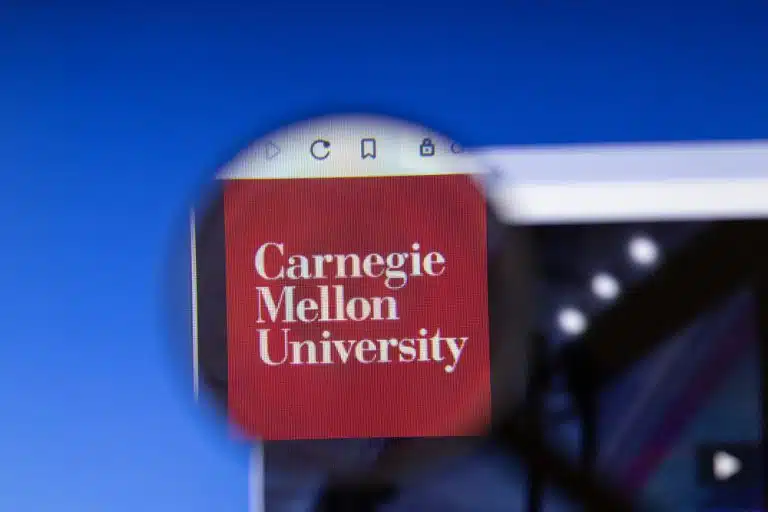 Additionally, consider reaching out to current students, alumni, or faculty members to learn more about their experiences at Carnegie Mellon. They can offer valuable insights and advice that will help you navigate your academic and social journey at the university. Embrace the sense of community that exists within the Carnegie Mellon network and take advantage of the resources available to you.
Finally, take a moment to acknowledge your accomplishments and the hard work that brought you to this point. You have worked tirelessly to achieve this milestone, and it's important to celebrate your success. Share your acceptance news with friends, family, and mentors who have supported you along the way. Their encouragement and guidance have played a significant role in your journey, and they will undoubtedly be proud to celebrate this moment with you.
As you embark on this new chapter of your life, remember to embrace the challenges and opportunities that lie ahead. Carnegie Mellon has a rich history of producing successful and innovative leaders in various fields, and you have the potential to join their ranks. Stay focused, remain curious, and make the most of your time at Carnegie Mellon.
Conclusion: Your Journey to Carnegie Mellon
Final Thoughts and Encouragement
Getting into Carnegie Mellon can be challenging, but it is an achievable goal with careful planning, dedication, and a compelling application. Remember to focus on your strengths, showcase your uniqueness, and demonstrate your passion for learning. Following the step-by-step guide outlined in this article, you can embark on your journey to Carnegie Mellon and set yourself up for a successful future at one of the world's top universities.
Interested in further understanding the roadmap to Carnegie Mellon? With more than a decade of experience, AdmissionSight has been a reliable guide for students amid the competitive admissions landscape.
Turn to AdmissionSight this fall to enhance your college application. Contact us today to explore more about our service offerings.