Tips for Standing Out When Applying for College Scholarships
Beyond applying for college admission, many high school students will need to apply for scholarships as well. There are so many resources to use when applying for college, but what about when applying for scholarships? Read on to know about standing out when applying for scholarships.
Scholarships are free money that do not have to be paid back like loans. Students can use scholarship money to pay for tuition, housing and meals, and personal expenses while attending college.
Scholarships make affording college much more accessible. Scholarships are offered by charities, clubs, businesses, organizations, government agencies, individual funds, and universities and colleges themselves. The more money students can win through scholarship awards, the less they have to fund out of their own pockets.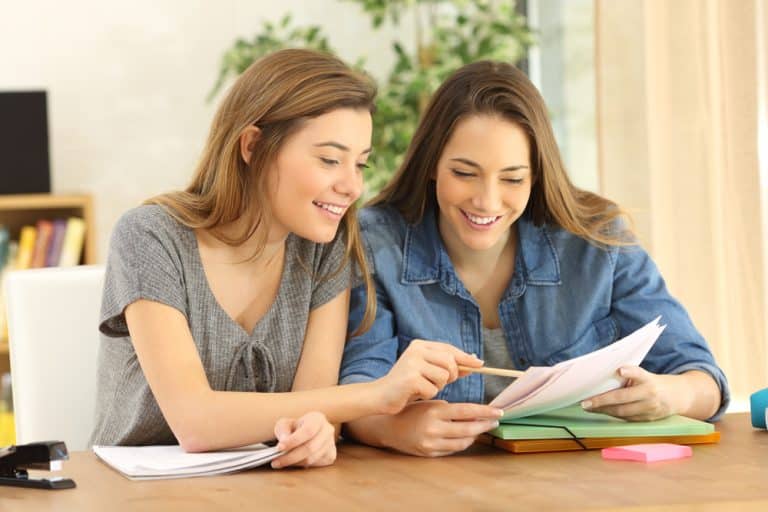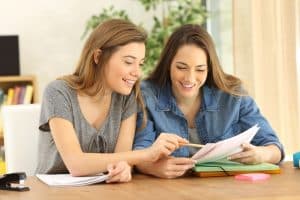 Most scholarships have their own separate application process that requires students to submit similar materials as a college application. You may be asked to submit essays or short responses to prompts, transcripts, and letters of recommendation. Some scholarships may even require headshots or video compilations.
It's important to think about standing out when applying for scholarships. You want to draw the reviewers attention in a positive way that leads to them identifying your application as worthy of receiving scholarship funds.
The stakes are very high when it comes to scholarships. There are millions of dollars at stake, and much of it goes unclaimed every year. Some scholarships receive few to no applications, so simply submitting an application can boost your chances of winning much higher than if you never submit.
If you've been wondering what to consider for standing out when applying for scholarships, keep reading to learn some tips for standing out among other scholarship applicants.
Applying for Scholarships
Scholarships may be either need based or merit based, and this usually determines how you will compile your applications. Need based scholarships are based on your family's income and socioeconomic status.
These scholarships take into consideration the same information as your school would use when putting together your financial aid package using the FAFSA. Merit based scholarships are based on academic performance, accomplishments, awards, and achievements that set you apart from other students. Merit based scholarships may ask for information about your family's finances, but they usually won't because the award is based only on what you've done, not whether you can fund your college education.
When applying for need based scholarships, your scholarship application should emphasize how much you have managed to overcome and achieve despite challenges like living in poverty or dealing with homelessness. When applying for merit based scholarships, you should instead emphasize how you have embraced problem solving and creativity to break your own records and receive accolades for your work. Both types of scholarships give you a chance to demonstrate why you need or have earned the funds.
For example, CollegeBoard offers a scholarship that awards $5,000 or $40,000 to high school seniors based on their participation in a college prep online program called BigFuture. Students complete milestones by certain deadlines like creating a college list, exploring scholarship opportunities, practicing for the SAT, and applying for colleges.
Doing this enters them to win a potential scholarship worth a significant amount of money. In 2021, College board awarded over a dozen scholarship recipients with three students winning the largest award. Scholarships like the one offered by the CollegeBoard are plentiful and easy to find with a bit of research on websites like BigFuture and FastWeb.
Tips for Standing Out
Check eligibility
The best way to be a stand out candidate is to make sure you match the criteria for the award exactly. You'll want to do your research and only apply to scholarships for which you meet the majority if not all of the requirements. There are scholarships for students living in certain states, attending certain schools, or from certain Native tribes that would be inappropriate for you to apply for if you were not within those categories.
Applying to scholarships where you don't fit the criteria in hopes that this will give you a chance may be a waste of your time. Scholarship reviewers have a similar process of application review that college admissions officers use. Make sure you only apply to scholarships that you have done your research on and identified your own academic record and performance as being a good fit.
Follow the directions
Some scholarship applications are simple and only require submitting an online form with your information and easily available documentation, like transcripts and photos. Other applications require materials to be mailed to an address and include a video interview on a CD. Whatever the directions are, make sure you follow them to the letter. Not following directions will almost assuredly get your application rejected and dismissed. Once you've compiled your application, review the directions a final time if you want to be positive you're following all of them.
Know your audience
Because scholarships can be so specialized, you'll want to consider who the scholarship will be reviewed by when putting together your materials and responses. A scholarship offered by a medical society might want you to emphasize your experiences with science and math or your interest in the healthcare field. A scholarship award you're seeking from a technology firm might call for greater focus on your experience with digital media and producing your own videos.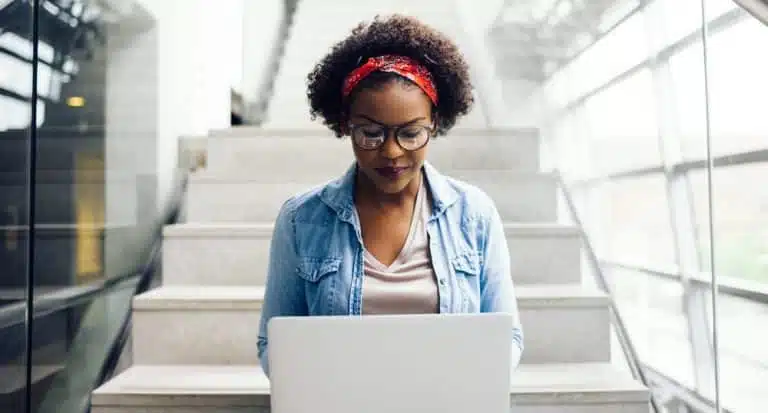 The scholarship sponsor will tell you exactly how to craft your materials so that you are appealing to their mission and objectives. A state scholarship would want you to include details about your experiences as a student in the state, especially if you've won state awards or learned subjects specific to the state. Keep your audience in mind as you prepare your scholarship applications.
Write a new essay for each scholarship
You might be tempted to save time by submitting essays or written responses that are duplicates of previously used essays. While this will save you time, it may cause your application to fall flat. Scholarships often include prompts and questions that require you to tailor your response, conduct research, or address a very niche topic.
This means that you'll need to write a fresh new response that is original to each scholarship award. You may reuse experiences and ideas as that is simply being consistent, but reusing entire paragraphs and essays will not help you to be a stand out candidate to the scholarship reviewers.
Demonstrate your passion
Scholarship awards are available related to every subject, career, and industry you might be interested in. Find scholarships for photography if exploring digital art is in your plans for a college major. Look for scholarships offered by engineering societies if that's your ultimate career goal.
If law is a future aspiration, then applying for scholarships offered by law firms and government agencies will help tap into that network for future opportunities as well. Thinking about the major you plan to pursue and the career you want to work within can guide you toward standing out when applying for scholarships. You'll have a demonstrated passion for those subjects already which you'll need to show and demonstrate in your materials.
Hype yourself while being honest
It's okay to point out the skills you perform well and the subjects where you excel. However, you should be realistic when hyping yourself and shouting your own praises. Letters of recommendation are a great way to get support for your own assertions about yourself.
At the same time, you should be mindful of how your honest presentation of your accomplishments might come off as bragging or arrogant. It's important to remember everyone who helped you along the way and the times when you failed or were unsuccessful. Highlighting that you faced challenges but were still able to come out on top will show that you're humble and confident.
Be unique in an authentic way
Uniqueness is not something you will have to try very hard to convey. It will be pretty clear if you are someone who is out of the ordinary by simply recounting the things you do. It doesn't matter what it is, try to illustrate it in a way that is realistic and simply a feature of your personality, your upbringing, your passions, or your goals.
For example, maybe you spend hours playing the piano because you want to become a concert pianist who plays in a symphony. Perhaps you have coded dozens of robots and competed in multiple competitions. Maybe you can cook 100 macarons and sell them all in 24 hours. Whatever it is about you that is unlike anyone else, that's what should come up in your application as often as it is relevant.
Keep it specific and personal
Showcasing why you deserve to win a scholarship is the perfect time to tell stories about yourself. Make sure that you focus on things you have done and how they have impacted you.
You can talk about other people in a way that shows how they said or did things that helped shape or change you. But overall, you should keep your stories specific and personal that depict a moment in time or a series of events that have an underlying theme or importance that will make sense in light of the scholarship award.
Show your passion
If you're being yourself, unique, original, personal, and honest, then you will inadvertently give scholarship reviews a sense of what you are like and what you are passionate about. Whether it's through classes you've taken on your transcript or internship experiences you've signed up for in an area of your interest, you'll want to paint a picture that shows what motivates and drives you and what colors the vision you have for your college life and beyond.
Be professional rather than informal
Despite the prevalence of acronyms from text messaging, mixtures of languages, and slang, you'll want to throw out the informal language and keep things professional. You don't want to sound stuffy or out of the ordinary, as this can backfire and make your essays sound inauthentic and disingenuous.
You'll do better with using terms pulled from the prompts and award information or the sponsor's website. Make yourself relatable to a more professional audience who will likely be reading over your scholarship application materials. You want to be respectful also, so using professional language will help convey that.
Using the tips above, you'll know exactly what to consider for standing out when applying for scholarships. But, here are a few more considerations you'll want to make as you find and apply for different awards.
One-year vs. Four-year
Scholarship awards will notify you of not only their amounts but their duration. Some awards are a one-time payment that students receive directly or through their school. Other awards are split over the semesters of a year. There are even some awards that cover all four years of a student's education.
Four-year awards mean that you won't have to reapply every year, and that you'll have a maximum of four years to complete your degree in the time you're receiving the award. Awards that are one time or only cover one year may invite students to reapply up to a maximum amount. To perfect standing out when applying for scholarships,  consider that your awards have award schedules you'll need to be aware of and factor in to your planning
Other Financial Aid Awards
Most college financial aid officers will calculate financial aid packages based on student financial need. Winning scholarship awards reduces a student's need for additional funds. If the scholarship awards the student an amount that puts them over their expected expenses, then most schools will subtract from their scholarships and grants they offer first, and then loans second.
This means that if you win too many scholarship awards, your schools may reduce their financial aid package assuming that you are better able to cover your own expenses. Keep this in mind. If you end up winning tens of thousands of awards, you may end up being able to fund your college expenses entirely through scholarships.
Quantity AND quality
The more scholarships you apply for, the more chances you'll have of winning awards. Some students report applying for hundreds of applications. Others may only pinpoint 10 different awards to apply for. Most high-achieving, successful students report a 30 to 50% success rate.
So, if you apply for 75 awards, you can expect to win at least 37 or 38 of the awards. Submitting low quality applications will not help you to win, though, so make sure that you submit materials that are on par with what you'd s submit for your college applications.
Your essays and written response should be well-written and revised several times. Your video submissions should have a script and be rehearsed. Any documentation should be sent through appropriate channels of receipt. The more high-quality applications you submit, the greater your potential scholarship fund.
Requirements for scholarship winners
Many awards, especially those from private organizations, have requirements for students who are scholarship recipients. This may be as simple as attending an award ceremony and giving a short speech. It may include having your headshots taken and magazine interviews conducted and published.
Other requirements might include maintaining a certain GPA, presenting research or a portfolio at the end of the year, or writing a thank you letter to the scholarship sponsors. The requirements of the scholarship award should be made clear to the winner before they accept, so they can decide if they want to comply in order to win and use the award. Be mindful that if you do not comply with the requirements, you will forfeit your award-winnings, and they will most likely be awarded to someone else.
What information you should never give out
Scholarship application review committees should never ask you for your private financial information, like your banking information or social security number. Any information they need related to your finances should come from FAFSA or the IRS.
Most scholarships will send funds directly to the school you are enrolled in, and the financial aid office and bursar of your school will be responsible for distributing the funds to your account for any tuition or housing expenses, and then sending any extra directly to you in the form of a check or direct deposit.
Some scholarships will send checks directly to the student, but this is rare or is accompanied by a notification sent to the school's financial aid office. Keep yourself safe by keeping private information that could identify you. But information like your phone number, email, address, school, and grades are safe to share in scholarship applications.
AdmissionSight Helps Find Scholarships
Applying for scholarships is a part of the college application process for many students. AdmissionSight college admission experts can help familiarize you with the process of applying for financial aid and identifying these coveted free sources of funding. We can help you figure out your strategy for standing out when applying for scholarship applications. Schedule a consult with one of our experts to start applying for college scholarships today.