Submitting An Application in the Common App Guide
How Does the Common App Work?
For both students and their parents, the college application process may be time-consuming and demanding. Teenagers may be balancing their final year of high school, the SAT or ACT, college visits if they are offered, and applications to several universities.
The Common App is an application tool that is accepted by more than 900 institutions, including several colleges outside the U.S. Applicants can easily submit their applications using the portal. Learn more about the Common App.
How does the Common App work? To apply to college using the Common Application, follow these steps.
Make an account on the Common App.
An email address is all you need to get started. In addition to being asked to create a login and password, you'll also be asked a few brief questions about your identity (parent, teacher, or counselor) and the timing of your college application.
Verify which colleges on your shortlist accept the Common Application.
The Common App is not accepted by all colleges. As an alternative to using ApplyTexas for Texas universities, colleges may ask you to complete their own application form. In your Common App account, add any colleges you are interested in to the "My Colleges" list.
Examine the admission details for each institution you are thinking about.
Remember that Common App institutions may have various criteria for writing, exams, essays, and letters of recommendation. Do your homework, please! Although all colleges will accept the same Common College Application, some may have different admission standards.
Compile the data you KNOW you'll need.
Most applications will require you to provide a copy of your high school transcript, a list of your extracurricular activities, and details about your parent or guardian's educational and professional experience.
Begin developing your application.
Your application dashboard will display all of your institutions as well as the status of each application component. Choose an essay topic, begin filling out the general information, or request a letter of recommendation from your teacher. There is no such thing as an impossible college application task!
Monitor your application's progress.
Your Dashboard's icons are there to direct you. A green check indicates that your work has been submitted to the specific college, a yellow circle indicates that your application is still being processed, and a red dash indicates that the component in question is not necessary for admission to that institution.
Submit your application.
On the due day indicated in your Common App Dashboard, submit all of your application documents no later than 11:59 p.m. (in your local time zone).
When Is the Common App Due?
When is the Common App due? The Common Application system launches on August 1st of 2022. Whether you are submitting an Early Action, Early Decision, or Regular Decision application will determine when you must submit your Common Application.
Since deadlines can differ between universities, it's wise to check the websites of each one you're applying to see if they have any updated information. For further details on these various deadlines, see the section below.
Common App Deadline Types
1. Early Action
Early Action applicants submit their applications before the regular deadline, and admissions results are communicated to them quickly after (usually in January or February). These students still have until May 1 to accept or reject the admissions offers they receive from their Early Action institutions because they are not committed to them.
2. Early Decision
In that students submit their applications before the Regular Decision deadline and receive their admissions decisions quickly after, Early Decision pathways operate very similarly to Early Action.
The main distinction between these two strategies is that Early Decision is obligatory, which implies that any applicant who receives admission through Early Decision must enroll.
3. Regular Decision
The great majority of applicants to a particular college use the Regular Decision process, and they are free to use it to submit applications to as many colleges as they like. Although application deadlines differ from university to university, Regular Decision deadlines often fall in the first few weeks of January, and admissions offers are typically issued in late March or early April.
Each student is only allowed to submit a matriculation fee (or fee waiver) to one of the institutions to which they have been enrolled, and they will have until 1 May to accept or reject their offers.
How To Fill Out the Common App?
These initial steps should be rather simple; students can start by providing information that comes to mind, like their name, address, and date of birth.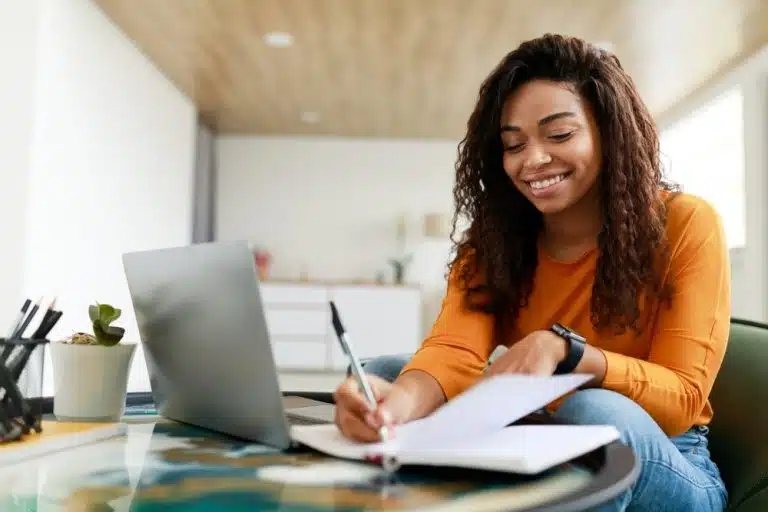 However, there are a few significant points to remember. Since some of the sections are rather self-explanatory, we won't go through them all; instead, we'll highlight a few of the most important parts of how to fill out the Common App.
Student Profile
Students should first register with a valid email address that they frequently access. They won't want to miss these communications because this is how Common App and universities will communicate.
Second, be certain that you write your name exactly as they do on all official school paperwork and standardized assessments. Colleges might not be able to link the student's records to them if this is not the case.
Education
Although the "Education" section appears to be a basic evaluation of students' academic records, it sometimes raises questions and concerns. Since many of the terms won't be the same, it can be particularly challenging for students enrolled in other educational programs, such as the IB or A Levels. The most important thing is that you are accessible to students' inquiries and make it clear that you are willing to assist them.
There are also quite a few questions, which can be stressful in and of itself. The goal of this section is to compare all schools on a general level so that colleges can see where students' academic accomplishments stand in contrast to those of other schools.
Students will be asked for some basic information regarding their present school (i.e., the school you work at) as well as any prior institutions they may have attended.
Some students do enroll in college courses while still in school (also known as modules or classes), thus these should be mentioned. Students in these situations won't typically have a degree, thus that area can be left empty.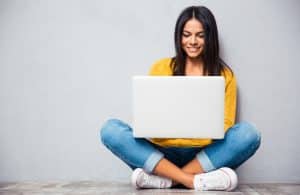 The next question is regarding the student's current class or year group. The size of your school (i.e., how many students are in your year) and how your institution ranks those students are two things that the Common App wants to know. Decile, quintile, quartile, or none—if your school doesn't rank students—are the choices in the drop-down menu.
Students are asked how many courses they're reporting under "Current or Most Recent Year Courses," which simply refers to how many subjects they'll obtain certifications (such as IB, A-Levels) for. If a course has a level that isn't listed in the menu, it might be stated in the course title (for example, "A-Level Geography"). Make a note of the IB subjects that are Standard and Higher.
Students can leave these blank or utilize a GPA converter if they're unsure because grades are required in GPA form. In the Testing area, they can enter their actual and/or anticipated grades. All prior credentials, including GCSEs, will be listed on their transcript.
The final section, which might be unsettling for some students, asks them to complete a series of drop-down selections outlining their future goals.
Testing
Testing Students may enter any test results in this section for the following tests:
SAT/ACT
TOEFL
IELTS
Academic subject assessments (such as the SAT II, AP, IB, and A-Level)
Others
Given the wide range of options and worldwide curricula available, it should come as no surprise that this portion will differ significantly from student to student. Students should be aware of the test scores they must submit because each university will have distinct testing criteria.
Activities
The most distinctive components of the Common App are the Activities section and the students' essays, which provide them a chance to express their personalities.
Because they can only identify ten activities, students who are active in a wide range of extracurricular activities and have a variety of exciting hobbies will need to make a choice. The most important activities should be entered first, then the others, in declining order.
While making their own decisions about the relevance, students should always keep the context in mind. How do various activities connect with the interests and objectives they mention in their Common App applications?
Adding Colleges to the Common App
Now is the time for students to begin choosing colleges! You've probably already done a lot of university research and exploration with them by this point, but if they still have some time before their deadlines, the Common App could be a helpful resource for helping them weigh their selections.
Students can customize their Common App searches based on the following considerations:
The state or country of the institution
The enrollment term
The application deadline
Its requirements for writing, testing, and/or recommendations
With a maximum of 20 colleges added at once, students can add institutions they are interested in to the 'My Colleges' page of their Dashboard as they browse. Up until the point of submission, individuals are free to add and remove colleges as they see fit.
School Requirements
The US university admission process isn't completely centralized, even with the Common App. This is especially true for students utilizing the Common App to apply worldwide. When it comes to specifications and timeframes, there might be a lot of variation.
Students should make a document outlining the various requirements once they have a general notion of the places they wish to apply to.
These can cover a wide range of topics, such as:
Deadlines
The information and minimal standards they require for courses and/or grades
Writing requirements
Standardized tests
Recommendations
Students can look in a variety of places to get this knowledge. Of course, the university itself will nearly always be the most trustworthy.
Recommendations
Students must confirm the exact requirements for each Common App application because, as we previously indicated, each college establishes its own recommendation guidelines. Counselors, teachers, and "Other" are the several categories into which recommenders can fall.
Unsurprisingly, this final category may be rather broad. Students may be applying to be a sports coach, an employer, a dancing instructor, and so much more, depending on where they are applying!
What is the procedure for adding recommenders to the Common App?
Students must personally invite each recommender. Students must designate each recommender to the relevant college after mailing the invites. No communication will be sent to recommenders until they are assigned to a particular college. Therefore, rather than adding them all at once, students should remember to designate recommenders to universities immediately away!
Essay Writing
Commonly, students' Common App applications must include three writing-related components:
The Common App Personal Essay
Writing samples
Essays specific to colleges
Again, not every college will demand that you fulfill all (or even all) of those three requirements.
Additionally, there are optional parts that students can use for more extensive writing:
Disciplinary history
Additional details
Both this year and the previous year, a COVID-19-related question was added to the Common App for applicants to select how to respond.
Let's take a closer look at a few of these writing assignments.
Personal Essay
This is the most difficult (and perhaps dreaded) part of the Common App for many students. But it's not necessary!
There is a ton of advice and direction available to assist with composing the Common App personal essay and soothe students' concerns. There isn't enough space here to cover everything, but there are some broad points to be made.
First off, since their personal essay will be seen by all colleges that receive their Common App applications, students should avoid tailoring it to a particular institution. It's important to remember that the essay has a word count restriction of 650. Essays should have at least 500 words, though students are not required to use all 650. Students may want to consider whether they have selected a topic in which they are truly interested if they are finding it difficult to write that much.
Additional Information
Students are free to discuss anything else they feel is pertinent to their Common App applications in this optional, 650-word essay. "Do you desire to provide specifics of circumstances or qualifications not reflected in the application?" is the typical question that is asked.
This area can be used to help universities better understand their identity or connection to education. Students may use the opportunity to discuss events that have affected their academic careers. Additionally, they might talk about noteworthy accomplishments like finishing an internship over the summer or publishing a short piece in a literary journal.
The Common App added a COVID-19-related essay prompt in 2020–21. It has been preserved as an optional component of the Additional Information section even though it is no longer one of the designated essay questions.
Send in your Common App!
Congratulations! You are almost finished submitting your Common App application.
There are only a few minor housekeeping issues to deal with:
Submission of Standardized Testing Results
To send a report directly to the college, students must make prior arrangements with the testing organization (i.e. not to the student for them to pass it on to the college).
Fulfilling Any Additional Requirements
Some universities, as we previously said, will want supplementary essays from applicants. These can be submitted at any time after the initial Common App submission.
Students can select "Review and Submit Writing Supplement" by clicking the "Writing Supplement" header. After that, they will proceed as directed by the specific institution and observe a procedure like the general Common App submission.
When students return to the Dashboard after completing the writing supplement, they should see a green check mark next to the school's name under the "Application" college. Consequently, the application has been submitted!
Before each college's deadline, students must go through steps 1 and 2 again for each institution and university they are applying to.
What Happens After You Submit the Common App?
Now that you are done sending in your application, what happens after you submit the Common App?
Most institutions find that submitting the Common App is not the final step in the application process. Additionally, you must submit your school-specific supplement, which you cannot do until you have submitted your Common App in its entirety. You must click "Review and Submit Writing Contribution" under the "Writing Supplement" section in order to submit your supplement.
This will guide you through a procedure that is comparable to the one you underwent to submit your Common App. Observe the guidance provided by your specific school. Return to your Dashboard on your Common App account once you have finished submitting your writing supplement. Search for the college to which you recently applied. Congratulations if a green check mark appeared next to that school's name in the "Application" column. You just made a college application!
By the due date, submit your Common Application together with any necessary supporting documents.  Applications on paper are not accepted. Online applications should be filed far before the deadline to give yourself time to fix any technological issues.
Before the deadline, applicants must check the status of their application to confirm that the Common Application and all required papers have been submitted.
The Common App is not compulsory for students to utilize. While the platform is popular, it isn't the only one for college applications. Students can apply to many schools online by visiting their websites. Students can or must use some states' application processes while applying to institutions.
This might be an overwhelming process but AdmissionSight is here to help. From preparing materials to uploading them in the Common App, AdmissionSight experts already have extensive experience in this field. Feel free to book an initial consultation now.