Harvard Legacy Acceptance Rate
Does Harvard Consider Legacies?
Does Harvard consider legacies? The preference based on family history goes back a century and has a history that is entangled with that of racial preference. In the 1920s, a new generation of students, many of whom were Jewish and/or immigrants, competed for spaces at American colleges such as Harvard. At the same time, family histories were brought up in the service of aspirant "Harvard men."
Several years forward, a legacy admissions statistic that may or may not surprise you is as follows: 36% of the Harvard Class of 2022 may claim a relative who was a student there in the past. Harvard legacy acceptance rate for the Class of 2025 is fascinating to look at, which is 16%. Similarly, only 12% of the new Crimson students who enrolled for the Class of 2024 identified themselves as legacy students.
Students who have at least one parent who graduated from Harvard or Radcliffe, the university's old sister institution, are considered "legacy students" by the admissions office at Harvard University. This "tip" has been granted to legacy students for many years.
Before a federal judge ordered Harvard to disclose admissions data for the previous six years, it was officially unknown how big the "tip" was or what its characteristics were. This revelation was made just before a federal trial that had just come to a successful conclusion in which Harvard was accused of discriminating against Asian-American candidates.
In many respects, the expert interpretations of Harvard's statistics that were compiled by both sides of the litigation disagree with one another; yet, both sides agree that legacy preference can be a significant factor. And this is not exclusive to Harvard.
Today, Harvard (and other prestigious colleges in the United States) argue that they use legacy status and release Harvard legacy acceptance rate in the same way that they use race or other student characteristics: as a means of fostering a healthy and varied campus community and alumni network.
What Exactly Is Considered A Legacy At Harvard?
First things first, what exactly is considered a legacy at Harvard? A person who is linked to an alumnus of a school is known as a legacy. Typically, a legacy is the child of an alumnus. In most cases, more remote relatives, such as aunts, uncles, and cousins, are disregarded. Grandparents are counted on some occasions, but not always.
To illustrate, if your mother received her degree from Harvard College, then you are regarded to be a member of the Harvard legacy. You would not be considered a Harvard legacy, though, if your uncle attended and graduated from Harvard Law School before you. Generally speaking, you are considered a legacy at a school if either or both of your parents earned their degree from that institution.
It is important to keep in mind, however, that the undergraduate admissions offices will be most interested in you if either or both of your parents attended that particular school for their undergraduate degrees. If your parents obtained professional degrees rather than their own undergraduate degrees from the institution, it is less probable that you will be counted as a legacy in the context of the admissions process for undergraduate programs.
The most important reasons for institutions to value legacy status are their economic and community-building contributions. When colleges open their doors to the offspring of previous students, the rationale goes, those former students are more likely to maintain ties to the institution (by attending alumni events, volunteering on committees, and so on) and give financial support to the institution.
The fact that legacies have a family tie to the institution leads many institutions to anticipate that these students will be particularly engaged alumni in the future. In a nutshell, educational institutions consider the acceptance of legacies to be a method not just of retaining the involvement of previous students but also of ensuring the participation of future students.
Different Kinds of Legacy Applications
Nevertheless, not all legacy candidates are the same or equal, and they are frequently grouped at various levels and sorts. The most competitive legacy applicants are those whose parents attended the college as undergraduates and received a degree from the institution. Even if you do not graduate from the school, some institutions may recognize your attendance there as a legacy.
This type of consideration is also given to applicants who are the first in their family to attend college; for example, an applicant's status as a member of the first generation would be revoked if either of their parents had attended college. The next group consists of legacy applicants or those whose parents earned their degrees from an undergraduate or graduate institution. Attending and completing one's studies at a graduate school might sometimes count as primary education, albeit this is a somewhat unusual practice.
Those who have grandparents, aunts, uncles, or siblings who attended the university as undergraduates are also included in the secondary legacy category. In this situation, primary relationships take precedence over extended families or other individuals, unless there has been a considerable link in the form of volunteering, service on boards, or endowment and annual fund donations
Greater consideration will be given to an applicant's family member if the family member is more generous with their time or legacy giving. The subtleties of how much legacy status help in college admissions can be perplexing or unpleasant at this point in the process.
What Percent of Harvard Students Are Legacies?
What percent of Harvard students are legacies? According to the released Harvard legacy acceptance rate, more than 36 percent of the students in the Harvard Class of 2022 are descendants of previous Harvard students. The previous year, the proportion of first-year students accounted for just over 29% of the class.
As of the year 2015, applicants who did not have any relatives who attended the prestigious university had a five times lower chance of being accepted than those who came from a Harvard family.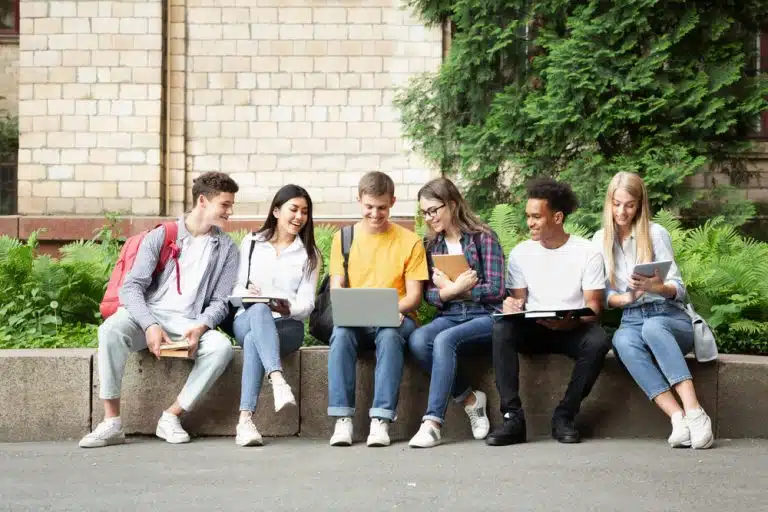 Harvard legacy acceptance rate also revealed that 43 percent of Harvard's white students are either recruited athletes, legacy students, on the dean's interest list (which indicates that their parents have donated to the school), or children of faculty and staff (students admitted based on these criteria are referred to as 'ALDCs,' which stands for 'athletes,' 'legacies,' and 'children' of Harvard employees). Roughly three-quarters of these students' applications would have been denied admission if it weren't for the fact that either their parents were wealthy or connected to Harvard or that they were athletes.
Does Being A Legacy Help At Harvard?
To answer the big question "Does being a legacy help at Harvard?", in a nutshell, is that having a legacy in your family will very certainly improve your chances of getting into a specific college or university, particularly an extremely prestigious one. Harvard legacy acceptance rate is predicted to be more than five times higher than that of non-legacy students as of the previous year.
It is estimated that anywhere from 25 to 35% of admitted students at Ivy League schools come from a family with a legacy status. That's a major thing for educational institutions that accept fewer than 10 percent of the students who apply.
You may find that to be unfair, and in recent years, legacy admissions have been the subject of growing criticism. People both inside and outside of universities have made calls for the most prestigious colleges to stop using legacy admissions. Despite this, the overwhelming majority of colleges and universities in the United States continue to consider legacy status, with very few notable exceptions.
What exactly is it that you need to know about your legacy status? First, you should be aware that it can have a significant impact on the higher early decision admission rate at many schools. Since the majority of universities primarily consider legacy status in the early round of admissions, a disproportionate number of legacy applicants are granted early admission, which can drive up that early decision or early action percentage.
Second, if you are a legacy at the institution of your dreams, check with the admissions office to see what kinds of support are available to legacy students like you. Numerous prestigious educational institutions, such as Brown and Vanderbilt, provide prospective legacy applicants with access to a wide range of resources, which may include personal advice, tours, and even application reviews. Even though it's not available in all places, it's still a good idea to check for it.
The issues of money, privilege, and equity in the college admissions process receive a significant amount of attention in the coverage of higher education in the media. A disproportionate amount of ink is also wasted on the nation's most prestigious universities, which together account for fewer than one percent of all undergraduate students. Despite this, people are interested in hearing about it, as was seen during the Varsity Blues controversy.
Not only are discussions regarding legacy admissions but also discussions about access through the prism of affirmative action can be found in today's top news stories. The case Students for Fair Admissions v. President and Fellows of Harvard College, which alleges discrimination against Asian Americans, is scheduled to be heard by the Supreme Court in the spring of 2019. A ruling could be handed down at that time. Both of these problems have a fundamental aspect, which is the practice of offering preferential treatment to some applicants based on factors other than quantitative achievement.
Even though there are many perceived benefits to admitting legacies, legacies are not even close to a majority of the student body at elite schools. This is despite the fact that there are numerous perceived benefits to admitting legacies. In addition, being a member of a prominent family does not in any way guarantee entry into a prestigious educational institution.
Being a legacy will not, in the vast majority of situations, miraculously improve a candidate's chances of admission to an institution. If a student's standardized test scores and grade point average are lower than the averages at a school and the student does not have any meaningful involvement in extracurricular activities, then being a legacy will not ensure admission to the school.
A former admissions official at Harvard University is credited with having quipped, "Legacy can cure the sick, but it can't raise the dead."
The fact that someone has a legacy is frequently referred to as a "push," "bonus," or "tie-breaker." Being a legacy could be the deciding factor for a candidate who is on the edge of making it into office.
The following is what the Harvard admissions website has to say about legacies: "Among a group of similarly distinguished applicants, the daughters and sons of Harvard College alumni/ae may receive an additional look."
To put it another way, having a family history of success could be the deciding factor in admissions. Having said that, it is by no means a guarantee of acceptance and won't help a candidate who isn't particularly exceptional in other ways get into a school.
However, this differs from school to school. Some educational institutions place higher importance on legacies than others do or accord them greater significance at various stages of the admissions process.
How Important Are Legacy College Admissions?
How important are legacy college admissions? They tend to believe that giving legacy candidates an edge helps them draw in donations from alumni, which is why they give legacy applicants an advantage. The most crucial argument that institutions claim is a financial one.
For example, a committee at Harvard that was established in 2017 and tasked with assessing potential tweaks to the admissions process concluded that eliminating the school's legacy preference could put at risk the "generous financial support" that "is essential to Harvard's position as a leading institution of higher learning" and that helps fund financial aid. The committee also found that eliminating the legacy preference would not affect the number of students admitted to Harvard.
On this front, the aforementioned Harvard committee came to the conclusion that the legacy preference is one way of encouraging alumni to "remain engaged with the College for the rest of their lives" — yes, by giving money, but also by giving their time and energy, for example, in the form of interviewing Harvard applicants.
In other words, the legacy preference is a way of encouraging alumni to leave a lasting impact on the university. (A request for an interview was turned down by Harvard, but the university did release a statement affirming its dedication to admitting students who are "diverse on several dimensions," including their "academic interests, opinions, and talents.")
Legacy applicants are expected to achieve academically (difficult courses, high GPA), receive solid performance results on standardized testing, have deep and meaningful involvement in extracurricular activities, and seek a variety of intellectually-based experiences, just like other admissible applicants. The fact that an applicant has a family history with the institution does not guarantee admission.
The legacy applicant preference in the admissions process does not indicate that the overall bar is dropped; rather, it means that if all other things are equal, for example, the applicant with legacy status at any level may be given precedence.
Because legacy applicants are given a preference in the admissions process, schools like to see that they are excited to attend. Legacy applicants are strongly encouraged to apply through the school's early admission program (early decision, restricted early action, or early action), if offered, to demonstrate their genuine interest and desire to attend. This helps schools see that legacy applicants are enthusiastic about attending.
Because of the more restrictive nature of those programs, there is a greater chance that priority will be given to legacy applicants in the early round. In comparison, the standard choice round leaves a lot more room for doubt regarding the students' eventual participation in the program. It is not in the best interest of schools to waste their time conducting interviews with applicants who are unlikely to enroll in their programs.
It is essential to emphasize the fact that having a legacy application does not automatically ensure your spot in the Harvard legacy acceptance rate. Applicants with legacy status are indeed given some favor, but establishing the level of preference granted is a multi-step and intricate process, and legacy status is not the only aspect taken into consideration when offering admission.
It might seem like a distant fantasy to be accepted to Harvard, and in reality, it is incredibly challenging. The application pool is exceptionally strong, and many people are vying for a small number of openings. However, AdmissionSight is more than ready to assist you in admission to your dream school. If you are a Harvard aspirant with a legacy, take time to review the Harvard legacy acceptance rate and work on other components of your application with AdmissionSight. You may set up a free initial consultation with us to discuss more.