Enriching Your Future: An Overview of Tufts University Pre-College Programs
Founded in 1852, Tufts University is a prestigious institution renowned for its commitment to research and higher learning. One of the most commendable offerings of this institution is the many Tufts University pre-college programs.
Designed to provide high school students with a glimpse into college life, these programs expose students to a myriad of disciplines, fostering their intellectual curiosity and personal growth. From residential and commuter programs to online and international offerings, Tufts' pre-college programs cater to a diverse array of students' needs and interests.
Tufts University pre-college programs are more than just advanced academic courses; they are transformative experiences that extend learning beyond the conventional boundaries of a high school curriculum.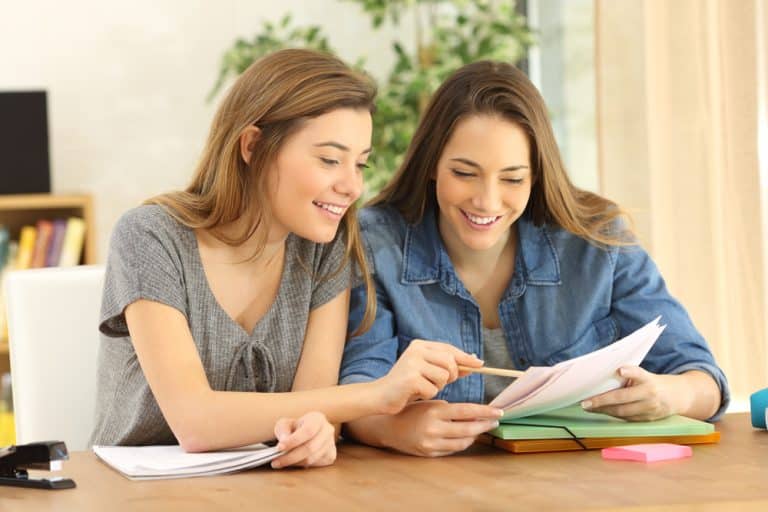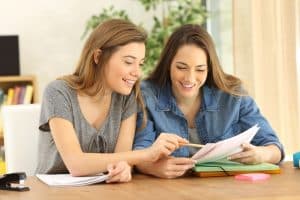 These programs allow students to delve into various subjects, from International Relations to Studio Art, under the guidance of esteemed Tufts faculty. With a holistic approach to education, Tufts pre-college programs strive to develop not just the intellect but also the character of the students, preparing them for the challenges and opportunities of the modern world.
What Do Pre-College Programs Mean?
What do pre-college programs mean? Being among the top higher education institutions in the country, pre-college programs at Tufts University encompass a rich tapestry of experiences designed to bridge the gap between high school and university education.
These programs, which extend over different formats – residential, commuter, online, and international – grant high school students an opportunity to delve into the university's academic life, facilitating the exploration of varied fields of study, all under the guidance of renowned Tufts faculty.
The term 'pre-college' suggests that these programs are preparatory in nature, and this is indeed the case. Tufts University pre-college programs are designed to introduce students to the rigors and demands of university-level study and to help them build the skills they need to thrive in such an environment. They offer exposure to a range of disciplines, from humanities and social sciences to STEM fields, enabling students to explore subjects that they may wish to pursue further in their university education.
Moreover, the Tufts University pre-college programs are not just about academics. They are holistic experiences that also help students grow personally. They provide students with a taste of college life, fostering independent living and responsibility. Students in residential programs, for example, live on campus, managing their schedules, and balancing their study, social, and personal time.
The experience also helps students build a global perspective, especially in international programs. These initiatives, such as the Tufts European Center in Talloires, France, allow students to immerse themselves in different cultures while studying a variety of subjects, broadening their worldviews.
Furthermore, the pre-college programs are practical, providing valuable insights into the university admissions process. Students receive guidance on applications, essays, and interviews, arming them with tools that will serve them well when they apply for their undergraduate studies.
The flexibility of the many Tufts University pre-college programs is another significant facet. With both online and commuter options, students can participate in these programs without necessarily living on campus. This flexibility allows more students to benefit from the programs, regardless of their geographical location or personal circumstances.
Finally, the pre-college programs at Tufts University present an opportunity for high school students to form connections and create networks with peers, faculty, and mentors. These relationships are valuable resources that can provide support and opportunities well into their future academic and professional careers.
In essence, pre-college programs at Tufts University signify a stepping stone toward higher education. They provide a nurturing, challenging, and enriching environment that allows students to explore their interests, discover new passions, develop essential life skills, and prepare for the transition to university life. These programs exemplify Tufts University's commitment to fostering intellectual curiosity, personal growth, and social responsibility in the next generation of scholars and leaders.
What are the Pre-College Programs at Tufts University?
What are the pre-college programs at Tufts University? The Tufts University pre-college programs are an array of experiential learning opportunities tailored for high school students. They are specially designed to expose students to the university's vibrant academic community and rigor while promoting personal growth and college readiness.
Courses at Tufts for High Schoolers
The Courses at Tufts for High Schoolers program offers a dynamic and flexible opportunity for ambitious high school students to enroll in undergraduate-level courses, participate in studio art workshops, and engage in college preparatory capstone workshops during the summer. This customizable program is designed to accommodate each student's unique academic needs and objectives.
Participants have the flexibility to attend courses either in-person or through the interactive virtual and on-site campuses. The program provides the chance for students to tailor their course schedule from a broad array of lecture courses, offering an engaging learning experience for all participants.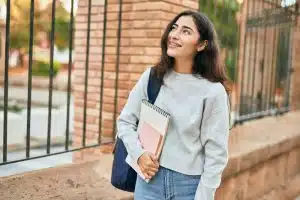 Students can select from an extensive list of courses housed in the School of Arts & Sciences, the School of the Museum of Fine Arts, and the School of Engineering. Depending on their needs, high school students may take anywhere from 1 to 10 credits in a term and can participate in an unlimited number of workshops. Emulating the life of typical undergraduate students, those enrolled in the Courses at Tufts for High Schoolers program are responsible for attending classes or workshops daily and effectively managing their time.
Leadership for Social Change
In response to the ongoing global pandemic, Tufts University's Tisch College of Civic Life is offering a virtual version of its Leadership for Social Change Pre-College Intensive this summer.
Utilizing diverse digital platforms, the immersive two-week program aims to emphasize global interconnectedness and shared reliance, bringing together students from around the world. The program's core mission is to equip students with the skills necessary for creating social change, resilience strategies, and civic knowledge, thereby enabling them to build bridges, collaborate effectively, and step into the role of inspiring change agents.
The Leadership for Social Change (LSC) program is a credit-bearing course designed for rising high school sophomores to seniors. It provides an in-depth look into the numerous ways in which civic leaders and social change agents respond to societal disruptions. The primary aim of the program is to arm students with the knowledge and skills needed to lead and emerge as change-makers who can skillfully navigate the complexities of societal challenges.
Tufts College Experience
Experience a slice of university life with the Tufts College Experience program. Enroll in 6 to 8 credits of bona fide Tufts undergraduate-level courses and immerse yourself in the vibrant, dynamic, and intellectually stimulating world of college academics.
In addition, you can join the signature College Prep 101 program where you'll gain valuable insights from Tufts' staff about preparing for college life, hear firsthand accounts from actual Tufts students, and participate in campus tours at some of Boston's leading higher education institutions.
The Tufts College Experience program is carefully designed to reflect the real undergraduate experience. It offers ambitious students the freedom to choose their own course schedule and balance college-level studies with enjoyable activities, all while developing critical college and life skills.
With a blend of demanding academic courses – most of which are taught by Tufts faculty – expert-led workshops, and field trips leveraging the rich resources of the Boston area, the Tufts College Experience is uniquely poised to prepare students for the academic and social aspects of college life.
Tufts in Talloires Program
The Tufts in Talloires program is an immersive experience crafted for high school students with an interest in the French language and International Relations. It offers a six-week sojourn in France, filled with educational pursuits, sightseeing trips, hiking adventures, and ample opportunities to forge new friendships. The European Center administers two programs concurrently – Tufts in Annecy, tailored for those keen on enhancing their French language proficiency, and Tufts Summit.
Tufts Summer Accelerator
The Tufts Summer Accelerator is a program designed to immerse students in the undergraduate experience. It offers highly driven students the opportunity to delve into their academic interests, formulate original ideas, and cultivate essential college and life skills.
This program strikes a fine balance between engaging academic seminars, expert-guided college prep workshops, and social activities, making it a comprehensive platform for students to crystallize their future academic pursuits and potential career trajectories.
Enrollment in the program involves taking two college-level seminars per two-week session. Each seminar is specifically tailored for high school students, featuring interactive, discussion-based sessions that are kept small to ensure personalized attention (typically 15-20 students).
These seminars cover an extensive range of topics – from neuroscience to criminal justice reform – and are led by Tufts faculty and graduate students engaged in cutting-edge research in their respective fields of study.
Participation in the Tufts Summer Accelerator offers students the exhilarating thrill, liberating freedom, and stimulating challenge characteristic of academic life at a premier higher education institution. Students can opt to enroll in one or two two-week sessions, which run consecutively.
Engineering Design Lab
The Engineering Design Lab (EDL) program provides students with comprehensive exposure to the fields of engineering, fabrication, robotics, and computation, all within the framework of addressing real-world challenges.
Over the course of two weeks, guest speakers from various university departments and industry professionals will share insights into the research and development activities within their labs or research groups. They will also delve into real-world issues and obstacles they encounter in their professional lives. These presentations serve as a wellspring of inspiration for students as they work on their engineering design projects.
Entrepreneurship & Innovation Bootcamp
The Tufts Entrepreneurship and Innovation Bootcamp is a two-week intensive program designed for high school students who are keen on addressing significant societal challenges through the creation of new ventures. The curriculum of this program equips students with the skills and knowledge necessary to establish and grow a new venture, be it a startup, a small business, or a non-profit organization.
Participants will partake in a quintessential Tufts experience centered around youth entrepreneurship. They'll have the opportunity to interact with mentors, who are Tufts students and alumni, guiding them through the entrepreneurship learning opportunities and resources available at Tufts. Moreover, students will be working in the same facilities where some of Tufts' most accomplished alumni entrepreneurs embarked on their journeys.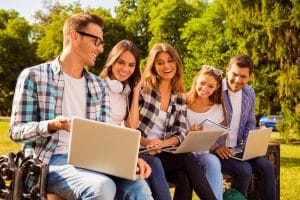 This boot camp is an in-person, synchronous experiential learning program accessible to students globally. No prior entrepreneurship experience is required; all students need is a passion to bring about change and make a substantial impact in the world.
In essence, the Tufts University pre-college programs provide high school students with diverse opportunities to explore university-level academic rigor, engage in experiential learning, and gain a sense of college life. These experiences contribute significantly to students' intellectual and personal growth, preparing them for a successful transition to higher education.
Are Pre-College Programs Worth It?
Are pre-college programs worth it? Pre-college programs, such as those offered by Tufts University, present a unique opportunity for high school students to explore higher education in a supportive and controlled environment before fully committing to a university.
They enable students to get a feel for college life, delve into academic subjects of interest, and even earn college credit in some cases. However, like any investment, it's crucial to weigh the benefits against the costs and personal circumstances to determine whether these programs are worth it.
One of the most substantial benefits of pre-college programs is the exposure to college-level coursework and expectations. These programs often offer rigorous academic courses that challenge students beyond the standard high school curriculum, providing a taste of what to expect in higher education. Such experiences can prove invaluable in preparing students for the transition from high school to college, both academically and emotionally.
Moreover, pre-college programs often provide opportunities for personal growth and development. Through these programs, students learn valuable life skills such as time management, responsibility, independence, and interpersonal communication. They can also gain a newfound appreciation for diversity by interacting with peers from different backgrounds, cultures, and perspectives.
Pre-college programs are also a great way to explore potential areas of study. For students unsure about their future academic path or career, these programs offer a risk-free environment to explore different fields without the pressure of grades impacting their overall GPA. This exploration can help students make more informed decisions about their academic future, potentially saving time and money in the long run.
However, it's important to note that while there are many potential benefits, pre-college programs can also be quite expensive. They can also take up significant time during the summer, which might otherwise be spent on part-time work, internships, or other enrichment activities. Therefore, it's essential to consider these factors and make a decision that aligns with both the student's interests and financial situation.
Pre-college programs can certainly be worth it, offering a wealth of benefits from academic preparation to personal growth and future career exploration. However, each student's situation is unique, and it's important to weigh these advantages against the costs and other potential summer opportunities. Ultimately, the decision should be based on a thorough understanding of the program's benefits, costs, and alignment with the student's goals and aspirations.
Conclusion
The Tufts University pre-college programs provide a comprehensive and enriching experience for high school students. Through academic exploration, experiential learning, and personal development opportunities, these programs lay a robust foundation for future academic and career success.
Whether you're looking to dive deep into your areas of interest, explore potential career paths, or simply get a head start on college preparation, consider investing your time in a pre-college program at Tufts University. It's a decision that could set the stage for a brighter, more successful future.
Want to learn more about your chances of getting into Tufts University? You've come to the right place. At AdmissionSight, we have over 10 years of experience guiding students through the competitive admissions process.
AdmissionSight can help you put your best foot forward when applying to college this fall. Contact us today for more information on our services.