Financial Aid at UChicago
Regardless of the student's financial situation, the University of Chicago welcomes the sharpest brains and most daring thinkers of the future.
Year-round, their Financial Aid advisors are available to work with you and your family to develop a complete aid package that meets your family's particular needs and makes a top-notch University of Chicago education affordable.
UChicago adheres to university, state, and federal regulations so that its students can meet and surpass their academic objectives. If you have any other inquiries concerning the financial aid at UChicago aside from the below information, AdmissionSight advises you to use their website as a reference.
Basics of Financial Aid for Students
Any support provided to help you pay for education is referred to as financial aid. This can come from the government, your school, or through private groups and can take the form of loans, grants, scholarships, or work-study programs.
How can you calculate how much your degree will cost at UChicago?
How can you calculate how much your degree will cost at UChicago? You must first calculate the cost of your degree before you can decide how much support you'll need. Every school is unique, and numerous factors, such as the setting, reputation, and institutional authority, affect tuition. You should also take into account things like lodging and board. The typical annual costs for undergraduate universities are listed below (based on the 2021–2022 academic year).
| | |
| --- | --- |
| Type of Institution | Average Yearly Tuition Only (no board, books) |
| 2-year (Public) | $3,400 |
| 4-year (Public, in-state) | $9,377 |
| 4-year (Private) | $37,641 |
The majority of schools provide expected family contributions (EFCs), which are determined by characteristics including family income and other assets, along with estimates of your cost of attendance. Your level of financial need can be calculated by deducting your EFC from the tuition price.
Does UChicago give good financial aid?
Does UChicago give good financial aid? Let AdmissionSight give you an idea.
The University of Chicago guarantees to provide all of your family's demonstrated needs through a combination of financial aid at UChicago, like grants, scholarships, and work requirements, and it offers many different kinds of financial help. You can apply for all of the federal government's aid programs as well as those that your home state might offer by filling out the Free Application for Federal Student Aid (FAFSA).
Your eligibility for the University's need-based grant aid is determined using the FAFSA and the UChicago Financial Aid Worksheet. Students who have completed the CSS Profile from the College Board have the option of submitting that profile rather than their Financial Aid Worksheet. Regardless of the form you select, they continue to be able to offer the same kinds and amounts of aid to students, and only one of these documents is necessary. But keep in mind that while you can submit the Financial Aid Worksheet for free, you have to pay to complete the CSS Profile.
How is aid determined at UChicago?
How is aid determined at UChicago? UChicago looks at the financial information you and your family give them when you complete the Free Application for Federal Student Aid (FAFSA), the UChicago Financial Aid Worksheet (or optional CSS Profile), and your tax returns in order to determine your family's contribution to your educational expenses.
After your family's contribution, any contributions you may have from savings and/or summer/term-time employment, and any non-University assistance you've received (like federal grants or corporate scholarships) are subtracted from your educational costs, the University will help you with financial aid at UChicago package that satisfies any unmet financial need. There are three steps in the formula for calculating your assistance.
Step One
In order to ascertain your family's financial resources, financial assistance counselors first analyze all of the financial aid paperwork you've provided. These assets are referred to UChicago as your family contribution. Parental income, student earnings, and family assets make up the family contribution. They then calculate your family's total contribution for a full year based on their comprehensive evaluation.
Step Two
The total cost of attendance is then deducted from your family's contribution. The cost of attendance includes anticipated expenditures for extras like books and personal expenses in addition to tuition, housing, and a meal plan for one year at UChicago. The predicted total cost of attendance for 2021–2022 is $82,848.
Step Three
Your family's demonstrated financial need is the sum of the overall cost and your family's contribution. The amount of financial assistance the university will provide you will depend on this figure. Your family's contribution and the university's financial assistance award will cover the whole cost of your academic year at UChicago. Unless there is a significant change in your family's financial situation, financial aid awards remain relatively constant over the course of your four years of enrollment.
Prior-Year Earnings
Your family's prior-prior year income will be utilized by Financial Aid to determine your eligibility for financial aid at UChicago (i.e., for the 2021–2022 academic year, 2019 tax information will be used). With the introduction of the FAFSA's use of prior-prior year income for determining eligibility for federal aid beginning with the 2017–2018 school year, families will be able to start the financial aid application process earlier without having to wait until the current or prior year's taxes have been filed.
UChicago is aware that using prior-prior year taxes may not always accurately reflect the financial status of a household.
Your ability to receive financial help while attending the College will be based on the tax years listed in the table below. Your family's contribution can rise if your household sees a big increase in income. On the other hand, you can get more financial aid if your household's income is significantly lower.
Table of Prior Year Income
| | | | | |
| --- | --- | --- | --- | --- |
| Academic Year | 2021–2022 | 2022–2023 | 2023–2024 | 2024–2025 |
| Tax year used | 2019 | 2020 | 2021 | 2022 |
Financial Aid Enrollment and Academic Requirements
When it comes to enrollment and academic requirements, you must be registered full-time in the College, which entails taking at least three full-time courses (300 units) per quarter in order to qualify for University financial aid. However, if you are enrolled part-time, you can be qualified for federal and state aid.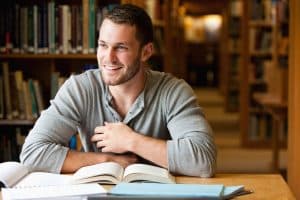 Your financial assistance will be changed to reflect your half-time enrollment status if you drop a class during the add/drop period, and you will forfeit any University grant money. This happens when your enrollment status changes from full-time to half-time. You will be able to keep your grant money if you drop a class but do not get a tuition refund because you were charged for a full-time course load. All of your financial aid will be taken out during the quarter in question if you entirely leave the University and are not being charged for classes.
Before making any decisions on dropping classes or leaving the university, AdmissionSight strongly advises that you speak with a financial aid advisor.
How generous is the financial aid at UChicago?
How generous is the financial aid at UChicago, you ask? Continue reading below to find out.The University of Chicago is dedicated to enabling students from all backgrounds—regardless of financial need—to have access to a top-notch education that will equip them for success throughout their lives. By removing barriers to application and guaranteeing that everyone, regardless of family circumstances and financial background, may thrive at the College and graduate debt-free, their No Barriers concept of access and support empowers all students.
No application fee: Families that apply for financial help at UChicago are not required to pay an application fee. To learn more about applying to colleges, feel free to stop by the campus in person or take part in a virtual information session online at any time.
No student loan expectation: There is no requirement that need-based financial aid is repaid in the form of student loans at the University of Chicago. Debt need not be a factor in a student's future plans after graduation.
Guaranteed free tuition: Families making under $60,000 a year are guaranteed free tuition at UChicago. Families with annual incomes under $125,000 are eligible for full scholarships to UChicago.
Lifelong career support: Assistance for your career throughout your life: Career support begins with your personal career counselor, continues through four years of professional development, and transforms into practical experience through more than 4,000 paid internships each year.
What kinds of financial aid are there?
Aid comes in two types: merit-based and need-based. For instance, federal need-based aid is based on a family's demonstrated capacity to pay for college as assessed by the FAFSA. On the other hand, a student may receive merit aid from a school, college, or private organization in recognition of a particular aptitude, skill, or academic or athletic ability. These grants aren't given based on need.
Students in college may be eligible for federal, state, and/or institutional financial aid. Financial aid granted by the college is known as institutional aid, and it differs from school to school because each college has its own policies and procedures for allocating financial aid. Most students are eligible for federal student aid, according to the Department of Education. Loans, grants, and work-study are the three categories of federal financial aid.
Federal student loans. These loans from the government have set interest rates. On July 1 of each academic year, the interest rate is fixed, and it is guaranteed for the duration of the loan. The direct loan program is the major federal student loan program. Under the program, undergraduate students who have dependents may obtain direct loans that are subsidized or unsubsidized up to a total of $31,000. An undergraduate student who is categorized as independent may borrow a total of $57,500.
Federal grants. This federal funding is not subject to repayment. The Pell Grant is the most well-known higher education award for college. The expected family contribution, or EFC, which is determined by filling out the FAFSA, is the basis for Pell eligibility. The majority of Pell Grant participants make $40,000 or less per year in adjusted family income. For the academic year 2021–2022, the highest Pell award is $6,495. For instance, a family with an EFC of 0 will be eligible for the entire Pell grant.
Work-study. This program offers students part-time employment, usually on campus, to assist in paying for college-related expenses. The federal work-study program is not open to all students. Through the FAFSA, students must demonstrate financial need to be eligible. Students who participate in work-study programs make at least $7.25 an hour, the federal minimum wage. The How America Pays for College report states that in 2020–2021, the typical federal work-study recipient made $1,510.
A college-bound student can take it a step further and maximize merit-based aid, experts say, even though the FAFSA should be on a student's radar to qualify for need-based help for both federal and state funding. That's because one strategy to reduce the difference between the cost of attendance and need-based financial aid is through merit aid.
But not every school gives merit aid. Some institutions only offer merit help in rare cases. The average share of full-time students who received merit aid in 2020–2021 among the ranking institutions that provided data to U.S. News in an annual survey was 16.2%. A few institutions, including California's San Jose State University and Michigan's Spring Arbor University, acknowledged not giving out merit-based scholarships.
In addition to federal, state, and institutional help, there are a few more aid programs to take into account that cater to particular student populations. Examples include the ROTC program and the volunteer advantages offered by the Peace Corps. Students who take part in ROTC can study and train at the same time, and some are awarded scholarships that pay for room and board or tuition, fees, and books.
Additionally, there are military benefits available to help veterans, active duty service members, and their dependents cover the expense of attending school, such as the GI Bill. High school students are advised by experts to speak with their guidance counselors about extra scholarship and award alternatives, such as those from private foundations.
What are the types of financial aid at UChicago?
The Odyssey Scholarship, which was founded in 2007 with a $100 million gift from an unidentified donor, is a crucial initiative for students at UChicago who receive their guaranteed free tuition, as well as many first-generation students. Over 50% of the Odyssey Scholars are the first members of their family to attend college, thanks to the Odyssey Scholarship, which has made a top-notch opportunity accessible to students who might not have otherwise sought it.
Odyssey Scholars not only get extensive need-based financial help but also unmatched enrichment activities to go along with their life-changing education. To help them apply what they learn in the classroom to real-world situations, all first-year Odyssey Scholars at UChicago are promised a research experience or a Metcalf internship, both with a $5,000 stipend. What are the types of financial aid at UChicago? Read on below.
Need-Based Aid,
The admissions process at UChicago is need-blind, which means that they only consider a student's qualifications without taking into account their financial condition. Students at UChicago College who qualify for need-based financial help will instead receive grants in the form of aid awards. UChicago provides for all of your family's apparent financial needs. UChicago will give out more than $210 million in financial aid the next year. Although there is no requirement for loans in UChicago financial aid awards, federal loans are available should families choose to use them. To assist students and families in making knowledgeable enrollment decisions, UChicago offers improved financial assistance guidance.
Merit Aid
The University of Chicago is one of the few highly selective institutions in the nation to provide admitted students with considerable merit scholarships in addition to comprehensive need-based awards. Without taking into account their ability to pay, every first-year student admitted to UChicago is automatically considered for merit aid. Merit scholarships are typically given for four years of undergraduate study. University merit scholarships are awarded to students based on their exceptional academic performance, demonstrated leadership, and dedication to their communities.
Among the merit scholarships are
Chicago Police and Fire Scholarship
Chicago Public Schools Educators Award Scholarship
Chicago Public Schools Scholarship
Emerging Rural Leaders Scholarship
Evans Scholarship
First Phoenix Scholarship
National Police and Fire Scholarship
Neubauer Scholarship
UChicago Charter School (Woodlawn Campus) Scholarship
UChicago Stand, Together Scholarship
University Scholarship
Support For Veterans, Police, And Firefighters
Veterans, are given access to programs and tools that support them during the college admission process, thanks to UChicago. Their comprehensive strategy is based on a "one-stop shop model" that offers admission support and access, including a personalized application process, specialized career counseling and programming, academic advising, social programming, customized financial aid, distinctive housing, and student support services.
The National Police and Fire Scholarship provides up to full-tuition, four-year scholarships to the offspring of professional, active-duty, or deceased municipal, county, and state police and firemen as a way of paying tribute to the country's public safety personnel. Each beneficiary is guaranteed up to the entire cost of their undergraduate tuition for four years.
First Phoenix Scholarship
First-generation college students will receive a $20,000 stipend from UChicago over the course of four years. In addition to any need-based help they may be qualified for, this scholarship grant will be given. Additionally, UChicago will offer first-generation students a paid internship opportunity the summer after their first year in the College.
International Students
Over the past four years, UChicago has awarded nearly $40 million in grants and scholarships to international students, and a recent gift of $35 million for international financial aid has strengthened the University's commitment to enrolling a multicultural and talented student body from all over the world.
How much is the average financial aid at UChicago?
How much is the average financial aid at UChicago? The typical University of Chicago first-year financial aid package is $53,571. The majority of the financial aid received by first-year students—51.0%—comes in the form of scholarships and grants.
Find out how much grant and scholarship aid you might expect to receive based on your income. Freshmen receiving federal Title IV aid, including PLUS loans, are listed in the table below.
| | | |
| --- | --- | --- |
| Income Level | Percent of Freshman | Average Assistance |
| Income 0–30k | 3.2% | $75,843 |
| Income 30k–48k | 2.9% | $75,755 |
| Income 48k–75k | 4.9% | $70,621 |
| Income 75k–110k | 5.5% | $60,626 |
| Income 110k + | 18.7% | $35,399 |
There's no need to hesitate anymore if you are enthusiastic about entering UChicago. We at AdmissionSight can help you with every step of the admissions process and guarantee a service that would greatly benefit you. Contact us today to learn about our professional, reliable, and trusted consulting services.