How To Get Into UChicago
Founded in 1890, the University of Chicago (UChicago) is one of the most prestigious university's in the United States, often ranking amongst the top 10 of all private research institutions nationwide. Although not considered an 'Ivy League' school, UChicago is often placed amongst the likes of Harvard, Yale, Brown and Princeton in ranking and acceptance to the university is hugely competitive.
With an acceptance rate of just 6.5% for the class of 2025, it is therefore hugely important that all applicants are aware of the complexities of how to get into UChicago prior to submitting their application in order to give themselves the best possible opportunity of calling themselves a Maroon.
To help you navigate the process, we here at AdmissionSight are on hand to give you the lowdown of just what is required. Figuring out how to get into UChicago is not an easy task as we are looking at a school that most students dream of attending. Maximizing your admission odds is the name of the game and we are here to help with our guide on everything you need to know about how to get into UChicago – from GPA and SAT/ACT scores to personal statements and recommendations specifically tailored for UChicago's requirements.
Much like many other prestigious universities, UChicago takes what is known as a 'holistic' approach to the application review process. This means that each individual application in its entirety and on its cumulative merits, therefore no single aspect of an application would automatically discount your admission.
Highly competitive schools such as UChicago often receive far more qualified applications than they can and do admit. Given this, standing out from the crowd beyond the traditional academic requirements is of crucial importance. In this guide, we are going to outline the academic requirements needed for consideration for admission to UChicago as well as other, more specific factors which will help gain favor with admissions and navigate how to get into UChicago.
GPA and Standardized Testing
First and foremost, it is important to note that The University of Chicago admission requirements are holistic. To that end, there are no hard-and-fast UChicago GPA requirements or minimum standardized test scores when it comes to the SAT and ACT. Moreover, in line with its holistic approach, UChicago does not release the average GPA scores of its admitted students to the public. However, like many of the top 10 public research institutions in the United States, a very safe bet is that the average unweighted GPA is around 4.0.
Despite the holistic approach the school is keen to emphasize in its admissions processes, ensuring that you maintain a highly competitive GPA is certainly a strong factor for admission and will greatly increase your chances. In general, UChicago usually accepts students that are at the top of their high school class but it needs to be emphasized that there is no minimum GPA requirement.
In keeping with its holistic approach, UChicago is perhaps the most high-profile school to make standardized testing permanently optional. It is neither required nor recommended for applicants to take the SAT or ACT – the university displays an indifferent approach to these scores, but does accept them. Among the class of 2025, 41 percent submitted SAT scores and 36 percent submitted ACT scores.
UChicago SAT scores ranged from 1020 to 1600 for the class of 2025, and the ACT score range was 20-36. The middle 50% of UChicago SAT scores was 1510-1560, and the middle 50% of ACT scores were 33-35. If you do not fall in this bracket you have two options – consider re-taking your tests if you do wish to submit them or simply do not submit your test scores as they are not required by UChicago.
When it comes to your GPA and SAT/ACT scores, you should weigh up how you will best present yourself in terms of academic ability. If, for example, you think your GPA falls below what is traditionally on display with admitted students to UChicago, consider submitting your SAT/ACT if they are favorable.
If you think both aspects fall below usual standards, utilize even more the holistic approach UChicago takes to your advantage and ensure that you submit extremely strong letters of recommendation as well as supplemental essays that display both your uniqueness & all-round ability that show admissions you can succeed at UChicago.
The UChicago Supplemental Essay
When it comes to examining how to get into UChicago, the Supplemental Essay is a vital part of all applications. The Supplemental Essay is available via the UChicago Account or Common Application systems depending upon which platform you are using to submit your application materials.
The provocative essay questions within the Supplemental Essay are designed to reflect the intellectual rigor, diversity and  of the student body at UChicago. Questions are therefore both broad and specific to the university in order for them to gain an understanding of your ability to succeed at college level but also specifically in terms of flourishing at the University of Chicago itself.
To give you an idea of what to expect and enhance your chances of submitting a successful Supplemental Essay that will be looked upon favorably by admissions, the questions have traditionally largely consisted of one "Why UChicago?" essay, and then an extended essay from list of specific and indeed creative prompts designed by current and/or former UChicago students. These are designed to challenge your ability to think on your feet but there's also the option to choose an older, more generalized UChicago prompt as well.
Examples of these two separate prompts include, for the first "Why UChicago?" essay; "How does the University of Chicago, as you know it now, satisfy your desire for a particular kind of learning, community, and future? Please address with some specificity your own wishes and how they relate to UChicago." This is a traditional question you'd expect to see and hence demands a professional answer, but be sure not to simply list your previous achievements as this will not allow you to stand out individually in such a competitive admissions field.
For the second, a less conventional essay that requires you to think outside the box, an example of the essay question you may be asked is; "What's so easy about pie?" Such a broad, quirky essay question requires the applicant to think on their feet and provide a thoughtful, inquisitive answer. This is specifically designed to test your ability to produce quality writing in a taxing environment.
One thing to bear in mind is that UChicago is utterly unique when it comes to its Supplemental Essays and the way in which they are designed. While you may consider that most college admissions essays are simply straightforward questions which focus upon the academic and personal achievements of the applicant, UChicago's essays operate on a more outside-the-box approach.
Ultimately, UChicago wants its applicants to display strong writing skills regardless of the major they are planning to study. The essay is essentially an opportunity to give your application life, to ensure that you use your own unique, personal voice. There are no right and wrong answers in this respect and the admissions department favor applicants who can display in their supplementary materials that they have the ability to produce independent thought as well as offer intellectual insight that isn't merely common.
Most importantly of all, you need to ensure that your essay answers allow you to display your individual and unique personality as well as outlining your desire and ability to continue learning in a challenging and demanding academic environment like UChicago.
Given the large number of highly qualified applicants and the admission rate percentage, it is obvious that simply being intelligent is not enough for admission to this school and this is why such a large emphasis is placed upon the Supplemental Essays section in determining how to get into UChicago as this is one of the key ways in which the admissions officers get a feel for your personality.
Extracurricular Activities
When it comes to top-tier institutions like UChicago, what's known as the 'extracurricular advantage' can have a huge impact on your chances of admission. In short, extracurricular activities are a key component of how to get into UChicago. The university places great emphasis on a wide range of extracurricular activities being outlined on your application, but like all schools UChicago does place more importance on some extracurricular involvement more than others.
For UChicago specifically, involvement in volunteering is looked upon extremely favorably. This can, of course, include a wide variety of things such as summer programs, community engagement, travel, summer camps and more.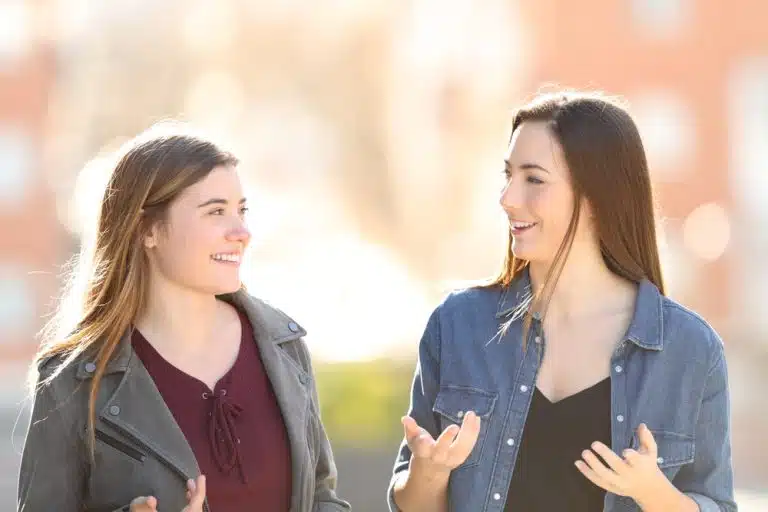 Showing your versatility in your volunteering activities is encouraged and no singular aspect or specific category of voluntary work is looked upon more favorably than another – so long as you have displaying volunteering qualities and willingness, this will be taken into account by admissions. These qualities will be viewed by UChicago as being compatible with future success at the collegiate level.
Specific examples of volunteering can include helping out at homeless charities or programs, volunteering to help out at a food bank, food pantry, or soup kitchen. Helping children's charities or contributing in the form of fundraising or donations for any kind of charitable organization.
In terms of academic volunteering, such activities like teach computer skills to elderly members of the community, offering tutoring resources or workhours to those unable to access educational resources is also something that would count towards this. In general, all forms of volunteering is a good idea and will look great on your UChicago application.
Other prominent extracurricular categories at UChicago, displayed by both the current student body and applicants for future admissions cycles, include music, varsity athletics, extracurricular religious activities, student government, theatre and editorial work such as newspaper or yearbook editing. When referencing the importance of extracurricular on its admissions webpage, UChicago states that "colleges look at what you are involved in outside of class to learn about what interests you and to see that you're engaged in the world around you."
Assessing the extracurricular habits of the student body at UChicago is important because it gives a great idea what the university places its biggest emphasis upon when it comes to that all important 'extracurricular advantage' we talked about earlier. However, if you don't feel your extracurriculars don't come under any of these particular categories, you shouldn't be alarmed. All forms of extracurricular will have a positive impact on your application when it comes to UChicago, as all volunteering efforts display the kind of leadership and community spirit that is required of all successful applicants to the University of Chicago.
Recommendations
At least two strong letters of recommendation from your teachers can have a tremendous impact upon your application to UChicago. The university is looking for evidence that you will not only be able to thrive in the challenging and highly competitive academic environment that they offer but also that you are the kind of individual who will add to their student body in a positive way.
The best way they can do this is by getting an insight from your current or previous teachers. To this end, it forms an integral part of the admissions process, especially given the holistic admissions approach adopted by UChicago and goes towards building a picture of you not just as a student but also as an individual.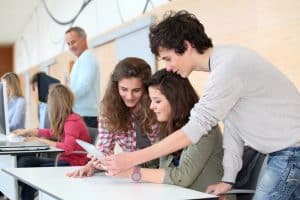 When it comes to letters of recommendation, you should plan way ahead of time. Teachers are often extremely busy and agreeing to write you a letter of recommendation is something they are not duty-bound to do. However, you will find that most teachers are willing to do so, especially if you have given a positive reflection of yourself in their class(es). It is important, then, that you select the right teachers to ask who can best speak to both your academic performance and your personal attributes.
Your letters of recommendation need to be glowing; essentially a brag sheet of how great you are. They also need to be authentic and make sure you stand out amongst other applicants as someone UChicago really doesn't want to miss out on.
Letters of recommendation may speak about a variety of factors beyond just academic performance, such as volunteer work, leadership positions, involvement in music and art, clubs, cultural experiences, honors and awards, community service, employment and most importantly personal attributes so ensure you choose wisely in asking for teachers' recommendations as UChicago will place a large importance on these.
Academic Competitions
While it is certainly not required that you have competed in or won any academic competitions, these activities can demonstrate to schools that you have taken your education to a higher level beyond simply GPA and SAT Scores.
Academic competitions such as National Speech and Debate Association (NSDA), National US Chemistry Olympiad, and the National Economics Challenge are all well-known competitions that can help students confirm just how committed they are to academics and personal excellence.
Students often wonder if these competitions will really help them during the admissions process, and the reality is that play a more significant role for universities such as University of UChicago which is ranked in the Top 10. Academic competitions are especially useful if the competition was in your chosen field of study, and they demonstrate the depth of your academic achievement that can impress the admissions committee.
Additional Tips
How to get into UChicago is a question thousands of students up and down the United States and internationally ask themselves every year when weighing up the pros and cons of applying to college. In addition to the hugely important elements outlined above, there are some additional tips you can utilize to enhance your chances of getting that all important admissions letter from UChicago.
First and foremost, as with all college applications and in particular with a top-tier institution like UChicago, you should prepare yourself early. That means preparing in every sense – in your research to determine if this really is the school for you, in your academic performance prior to submitting your application, in preparing your admissions materials, and in prepping for your supplemental essays, application questions, teacher recommendations, and all additional materials.
Next, have a clear plan and narrative that is consistent throughout your application. Admissions officers do not enjoy nor look favorably upon applications that are all over the place. Having a clear message throughout your materials and giving the impression that you are consistent in your academic plan and plans for the future about how you will succeed at UChicago and beyond is important.
Finally, make sure that you double-check, triple-check and indeed quadruple-check your admissions materials. Having a shoddily-written supplemental essay or missing a crucial part of your application due to an oversight, poor grammar or spelling mistakes can really cost you when it comes to your application so don't let small things become bigger than they need to and ensure you put the time and effort into checking your application before submitting it for review.
Takeaway
When it comes to assessing how to get into UChicago, making sure that you do everything you can to stand out is the key to your chances. From the traditional requirements centering around GPA and test scores to the more nuanced and university-specific application needs like the UChicago Supplemental Essays, you need to cover all the bases and make your application as strong as possible.
If you are looking for more information on broad admissions requirements for UChicago, you can check out the university webpage. AdmissionSight are here to help you get into UChicago and this guide is the checklist for exactly what is required to give you the best possible chance of admission to this top-tier school.