Fun Facts About UChicago
UChicago at a glance
A quick look at UChicago shows what kind of university it is. For that reason, there are a lot of fun facts about UChicago. The University of Chicago is a private educational establishment that was established in 1890. The University of Chicago was established in 1890 by John D. Rockefeller, and it currently serves 5,692 undergraduate students, in addition to 9,502 graduate, professional, and other students annually.
The best way to characterize the university is as an intellectual destination that offers revolutionary educational opportunities, pioneering research, and a dedication to contributing to the betterment of society. It is located in an urban environment, has a total undergraduate enrollment of 7,526 students (for the fall of 2021), and its campus spans 217 acres. The academic year is divided into four equal parts, known as "quarters."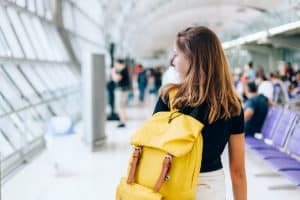 In the 1990s and early 2000s, the University of Chicago remained a top choice for introverted students interested in pursuing careers in research or academia. Many of these students had their sights set on a lifetime spent in these fields.
Although it has traditionally been a haven for intellectuals, the University of Chicago has always placed a greater emphasis on providing students with an exceptionally challenging educational environment.
It is common knowledge that the University of Chicago is renowned for its commitment to open and rigorous inquiry, the robustness of our intellectual traditions, in-depth critical analysis, and free and lively debate. The engaged scholars we have are always looking for original approaches to solving difficult problems.
The University of Chicago, which is located in Hyde Park, provides students with a vibrant campus life despite being in the middle of a major metropolitan area. In addition to the undergraduate program, as one of the fun facts about UChicago, the university provides several postgraduate options, such as the Harris School of Public Policy, the Pritzker School of Medicine, the Booth School of Business, and the Pritzker School of Law.
Most students live on campus, and it is a prerequisite for first-year students to do so. Students who live on campus are assigned to "houses" within their residence halls, which function as close-knit communities and offer academic and social support to their members.
Another of the many fun facts about UChicago is that more than 450 student organizations are available to students at this university. Students can select from more than 50 different majors and 40 different minors, such as environmental studies or history. Students participating in study abroad programs have traveled to China, France, and Greece.
The University of Chicago is well-known not only for its academic rigor but also for the numerous extracurricular opportunities it provides. The former President of the United States, Barack Obama, was an instructor at the University of Chicago Law School for twelve years.
UChicago in numbers
The numbers of UChicago do not lie. When it comes to child growth, however, some people would not think of it this way.
The admissions process at the University of Chicago is among the most competitive, with only a 6% acceptance rate. A score between 1510 and 1580 on the SAT or between 33 and 35 on the ACT is required for admission to the University of Chicago for approximately half of all applicants. However, one-quarter of applicants who were accepted had scores that were higher than these ranges, while one-quarter of applicants had scores that were lower than these ranges.
At the University of Chicago, 35% of full-time undergraduate students receive some form of need-based financial aid. The average scholarship or grant award for students with financial needs is $56,544 per academic year.
At the University of Chicago, there are five students for every teaching staff member, and 77.9% of the institution's classes have fewer than twenty pupils. Some of the more popular majors at UChicago include Social Sciences, Mathematics and Statistics, Computer, and Information Sciences, Public Administration and Social Service Professions, Literatures, and Linguistics, and English Language and Literature/Letters.
Other popular majors include public administration and social service professions, English language and Literature/Letters, and visual and performing arts. The retention rate for freshmen, which is an indicator of how satisfied students are, is 99% on average.
There are 7,526 undergraduate students enrolled at the University of Chicago (fall 2021), and male students make up 52% of the student body, while female students make up 48% of the student body.
One of the fun facts about UChicago is about its alumni. There have been 92 Nobel Prize winners associated with the University of Chicago, in addition to over 275 Guggenheim fellows, 52 MacArthur "Genius" Grant recipients, and 25 Pulitzer Prize winners. Additionally well-known are the exceptional resources
Your participation in meaningful extracurricular activities and keeping a rigorous course schedule can both help strengthen your application, as can writing application essays that are compelling and glowing letters of recommendation that extol your virtues.
Not only that, one of the fun facts about UChicago is that even if a student's test scores fall outside of the average range for admission to the University of Chicago, they may still be given serious consideration if they have a story or accomplishment that is particularly compelling.
Facts About UChicago
Crescat scientia; vita excolatur is the motto of the University of Chicago, which translates to "Let knowledge grow from more to more; and so be human life enriched."
Another known fact about UChicago is that they have produced more Nobel Prize laureates than any other university, with a total of 101 winners.
Phil the Phoenix is the name of the school mascot, and the Maroons are the name of the school's athletic teams.
A 72-hour hunt on campus, in Chicago, and across the country for hundreds of encrypted clues, riddles, and items that appear to be impossible to find is one of the most well-liked traditions at the University of Chicago (UChicago).
One of the more eccentric fun facts about UChicago is about "Dollar Shake Days." These events are held in the Reynolds Club every week during the school year, and they are held every Wednesday. A delicious milkshake, complete with free toppings, can be yours for just one dollar.
Students at the University of Chicago have access to a university administrator who is "on call" and can be reached 24 hours a day, seven days a week, through a program called "Dean on Call." This program is available to students around the clock.
In 2018, the University of Chicago made public its decision to no longer mandate that prospective undergraduate students submit their SAT or ACT scores as a condition of admission.
Students applying to the University of Chicago are encouraged to include a two-minute video introduction of themselves as part of their application.
Because the University of Chicago uses a house system similar to that of Oxford and Harvard, students at UChicago are not assigned new dorms on an annual basis; rather, they have been assured a spot in the same house throughout their entire four years at the university.
The Mansueto Library is just one of the many libraries on campus, and it can hold 3.5 million volumes. Similarly, this building was utilized for filming certain scenes from the movie "Divergent," specifically those in the Erudite branch.
Now that you have an idea about UChicago, your college admissions into that university should be next on your mind. To ensure that you get into UChicago, you can get help with AdmissionSight. With ten years of experience with college admission experts, Admissionsight can help you get into UC Chicago. You can talk to our experts today to get an initial consultation.