What is UChicago Known For?
Why Is UChicago So Prestigious?
People from all over the world compete for admission to the University of Chicago for a good reason: it is one of the top 10 universities in the world, competing with the Ivy League and other elite institutions in terms of academic excellence, cutting-edge research, and the production of highly successful individuals. What is UChicago Known for? Like Harvard, UChicago is recognized for several significant contributions, including radiocarbon dating and the Chicago Pile-1, the first man-made nuclear reactor. The institution, which is in Chicago's Hyde Park area, is frequently referred to as the "Harvard of the Midwest."
Not just scientific advancements have brought the school's prominence. Barack Obama served as a senior lecturer at the Law School for 12 years before being elected as the 44th president.
In addition, to answer the query "Why is UChicago so prestigious?" UChicago, the most well-known brand name in higher education, offers eight graduate schools and five worldwide centers in Beijing, London, Paris, Hong Kong, and Delhi.
Who Is the Most Famous Person From UChicago?
A lot might be curious about who is the most famous person from UChicago. There are numerous well-known former students of the University of Chicago. These fifteen famous University of Chicago alumni have been a big part of "What is UChicago known for?"
Anna Chlumsky
Early in the 1990s, Anna Chlumsky began her acting career. She appeared in the movie "My Girl" with Jamie Lee Curtis, Dan Aykroyd, and Macauley Culkin. She decided to return to school after she was too old to play child roles.
In 2002, Chlumsky graduated with a BA in international studies. A few years back, she played the lead in the HBO series Veep and has been nominated for multiple Emmys.
Bernie Sanders
In 1964, Bernie Sanders earned his degree from the University of Chicago. Many people attribute his political ideas to his experiences while he was a student at the institution. At the demonstration when Dr. Martin Luther King Jr. delivered his well-known "I Have a Dream" address, Sanders was present.
Since receiving his degree, Sanders has participated in politics. He is a prominent political personality on the national stage and a Vermont activist. He is in his third term as a senator for Vermont. His 2016 presidential run changed the political landscape.
Harvey Levin
Harvey Levin earned his JD in 1975. Up until 1996, he was both a practicing attorney and legal lecturer. His entry into the entertainment sector was spurred by his employment as a legal analyst in the OJ Simpson trial.
Today, the entertainment news site TMZ is run by Harvey Levin.
Katherine Dunham
Social activist, writer, dancer, choreographer, and editor Katherine Dunham was also. She took a leave of absence from the University of Chicago to visit the Caribbean. She studied ethnography and dance when she was there. She never finished the criteria for graduation even though she had submitted her anthropology master's thesis.
For renowned dance organizations, Dunham choreographed and performed in several dances. She was a social activist as well. Dunham embarked on a hunger strike to denounce the treatment of Haitian boat people. She eventually started to create paintings.
James Comey
James Comey was a director of the FBI. He served as the Southern District of New York's Deputy Chief United States Attorney. His most well-known case aided in the Gambino family's prosecution.
He was lambasted for his statements regarding Clinton's emails and is well-recognized for his involvement in the most recent presidential election. He also affected the probe into Russian electoral meddling.
Nate Silver
A statistician and journalist, Nate Silver. He oversees ESPN's FiveThirtyEight as editor-in-chief.
Silver uses his skills in statistics to forecast athletes' potential. His PECOTA method has been widely employed by two very distinct groups of people: baseball fantasy players and sports professionals.
Marilu Henner
Marty was played by Marilu Henner in Grease, and she later performed the same character on Broadway. Elaine was her most well-known character on the sitcom Taxi.
She is an active reality TV star, radio personality, and author of books on health and fitness. She is rumored to have a strong memory.
Mary Anne Mohanraj
Author and professor Mary Anne Mohanraj is of American and Sri Lankan descent. She wrote fiction and nonfiction while studying English literature. Her 2007 book "Bodies in Motion" was recognized as a notable book by USA Today in 2016. She founded the erotica-focused online literary platform Clean Sheets.
Mohanraj has formerly taught at Northwestern and Salt Lake City Community College. She was chosen to serve on the Oak Park Library Board in 2017.
Susan Sontag
Susan Sontag is a renowned author. She taught philosophy at Sarah Lawrence College after graduating. Her most well-known pieces questioned preconceived notions about art.
Sontag elevated camp and burlesque while other authors denigrated them as inferior aesthetic forms. She faced severe backlash for her scathing remarks on western culture.
Andrea James
Andrea James has a master's degree in English language and literature. James, a writer, producer, and political activist, started her career in advertising. She is an advocate for transgender rights and created and has acted in a play that is the first performance to use only transgender actors.
Carl Sagan
Sagan is a scientist who also appears on television. One of the most widely regarded scientific presentations is still his "Cosmos" series. Sagan has written a book as well. Many laud his capacity for critical thought advocacy.
Ana Marie Cox
Wonkette's founding editor is Ana Marie Cox. Cox has made significant contributions to political and cultural journalism.
She contributes to several publications, including the Daily Beast, Mother Jones, MTV News, Air America, and the New York Times. After graduating, Cox continued her education at UC Berkeley.
Ed Asner
Older readers will remember Asner as the grumpy editor however, Asner is well-known to younger audiences as Mr. Fredrickson in Disney's Up and Elf. In addition to acting as a political activist, Asner led the Screen Actors Guild in the 1980s. Additionally, he has helped Holocaust survivors.
Roger Ebert
Roger Ebert is renowned for his enthusiasm for movies. Together with his co-host Gene Siskel, he invented the now-ubiquitous "Thumbs up/Thumbs down" method of rating movies.
Despite being diagnosed with cancer in 2002, Ebert never lost his love of cinema. Ebert continued to write reviews and host film festivals even after the illness took away his capacity to speak.
Joi Ito
Joi Ito was born in Kyoto, but his family quickly relocated to Canada and eventually made a home close to Detroit, Michigan. At the age of thirteen, he assisted scientists as a young protege. Ito's early years were split between the United States and Japan.
Ito has a variety of passions. He was active in the Japanese pop music community. Ito also contributed to the founding of Flickr, Formlabs, and Kickstarter.
What Is UChicago Known For Academically?
What is UChicago known for academically? In recent years, economics has been the most common undergraduate major among UChicago students who have declared one, accounting for 24.04% of all undergraduate majors or 895 individuals.
Furthermore, more students choose economics as their major than combined biological science and math, the second and third most popular disciplines.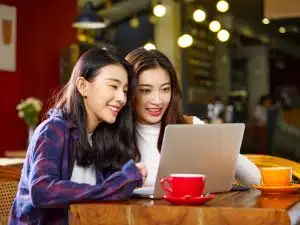 Biology majors made up 10.37% of declared majors or 386 students, while math majors made up 10.34% of declared majors equivalent to 385 students.
The University of Chicago offers more than 50 different majors, and about 40 minors, as well as a huge selection of specialized and pre-professional programs, in addition to the school's broad Core Curriculum.
UChicago offers several distinctive programs as follows:
The capstone elective Big Problems is available to fourth-year students. Students examine mysteries and significant concerns in these courses, including the existence of intelligent life and sustainable development.
Chicago Studies is an interdisciplinary program that combines academic research with hands-on, social-responsibility-focused learning through participation in the Chicago neighborhood. Students who finish the course receive a certificate.
Tutorial Studies offers an option for students whose academic interests don't readily fit into a preexisting major. Students in Tutorial Studies don't have majors; instead, they each have a tutor or a faculty member who directs their intellectual development. This method of instruction is comparable to Oxford University's tutorial program.
Special programs, seminars, and meetings are held at the UChicago international centers in Paris, Beijing, and Delhi. The bigger Yuen Campus in Hong Kong also offers courses and serves as a hub for research and collaboration.
To further answer the query "What is UChicago known for?" Students, faculty, and alumni from the University of Chicago are frequently featured in the media for their groundbreaking work in a variety of fields, including space science, cancer prevention, social justice advocacy, fashion, and international politics.
What Are Some Traditions At UChicago?
The University of Chicago has developed a variety of distinctive traditions since its founding in 1890. Now let's tackle "What are some traditions at UChicago?"
Scav – If people will ask what is UChicago known for in terms of traditions, the four-day scavenger hunt in which students look for clues and items across campus and the nation (occasionally involving road trips to other states) should be the answer. Scay is too big to be contained on the campus alone.
Summer Breeze – The university's annual carnival hosted by the Council on University Programming is accompanied by a spring concert presented by the Major Activities Board.
Shake Day – Every Wednesday, the Reynolds Club offers milkshakes for $1.
Midnight Breakfast – Every "finals week" of the academic year, a midnight breakfast is hosted, drawing both students and faculty members.
Track Team Streak – The University of Chicago track team runs past Regenstein Library at 10:00 p.m. on the Sunday evening prior to "finals week" of the winter quarter.
O-Week – Since 1934, the University of Chicago has set aside time before courses begin to give all new students an orientation to the university.
Kuviasungnerk/Kangeiko – A festival honoring Chicago in the winter that is put on by the Council on University Programming. It is frequently referred to as Kuvia and includes a variety of activities, such as ice sculpting, hot chocolate gatherings, musical performances, faculty fireside discussions, and a rigorous early morning exercise program (kangeiko is a Japanese tradition of winter training) that concludes with a yoga-inspired "salute to the sun," performed outside in icy conditions just before the sun rises.
The Great Latke-Hamantash Debate – Every year since 1946, faculty members who are not entirely Jewish have engaged in a discussion on the relative merits of latkes and homentashn, two traditional Jewish foods associated with Hanukkah and Purim, respectively. Normally, serious academics can crack jokes throughout the lectures in a mock-serious manner. Ruth Fredman Cernea edited a book that compiled the greatest.
Dialogo by Virginio Ferrari and May Day –  On May Day, Hyde Park locals and students congregate close to Pick Hall to observe the sculpture by Virginio Ferrari's shadow. According to student lore, at noon on this date, a hammer and sickle resembling the former Soviet Union flag will be cast on the sidewalk.
The Polar Bear Sprint –  Each year, volunteers run, preferably nude, from the Harper Building at one end of the college campus to the gates in front of the Regenstein Library on the coldest day of the winter quarter. Due to the bitter weather, the majority head directly for the comfort of the library.
Campus Folklore –  It's a prevalent belief among college students that treading on the University Seal, which can be seen in the Reynolds Club's main foyer, will prevent them from graduating in four years.
Another widespread myth about "What is UChicago known for?" is that close to 50% of its students wed fellow graduates. Many students thought the absence of sororities was a stipulation La Verne Noyes imposed when funding Ida Noyes Hall because his daughter had perished during a sorority hazing before the first sorority ever established. Ida was actually La Verne's bride (although she passed very unexpectedly), and her adult photo is displayed in the building bearing her name.
What Are the Extracurricular Activities At UChicago?
UChicago does not only want students to excel in academics but learn and have fun in extracurriculars. Students at the University of Chicago have the choice to join one of the more than 400 recognized student organizations (RSOs) that the university offers. Club sports, performance organizations, Greek life, and a host of other extracurricular pursuits are available at UChicago.
So, what are the extracurricular activities at UChicago? We will learn more below.
Rhythmic Bodies in Motion, sometimes known as RBIM, is one of the college's most well-known RSOs.
The largest on-campus student dance group, RBIM presents showcase performances in a range of dance genres, including tango, jazz, tap, and hip-hop.
Every fall, auditions are held for the spring presentation. RBIM also has a subset of students who play at various campus events all year long for students who are interested in joining this organization beyond the annual showcase.
There are currently over 20 different sororities and fraternities on campus, which reflects the growth of UChicago's Greek life activities. The four sororities at the university lack their own houses, but the majority of the fraternities have off-campus residences. Phi Gamma Delta, popularly known as FIJI, is one of the most well-known fraternities at UChicago and is well-liked among the university's football players.
What is UChicago known for in terms of sports? The Maroons are Chicago's sports teams, and their colors are maroon and white. They are members of the University Athletic Association and compete in the NCAA Division III (UAA).
The University of Chicago football teams, known at the time as the Monsters of the Midway, were once among the greatest in the nation. From 1899 through 1924, they won seven Big Ten Conference championships, including the national championship in 1905 while competing at the old Stagg Field.
The first Heisman Trophy was won by Jay Berwanger of Chicago in 1935. The National Football League selected Berwanger as its first pick the following year.
But the university, which was a founding member of the Big Ten Conference, began to downplay varsity sports in 1939 when it eliminated football, and it eventually left the conference in 1946.
In 1969, it would reinstate football as a Division III team, with home games still being held at the brand-new Stagg Field. In 1998, 2000, and 2005, the Maroon football team captured the University Athletic Association title.
Through the Committee on Institutional Cooperation, an association of 12 Midwestern research universities, the University keeps its intellectual ties to the Big Ten institutions.
The Phoenix is the school's mascot, chosen to symbolize both Chicago's rebirth following the Great Chicago Fire and the Old University of Chicago, which was shut down for financial reasons (making the current University of Chicago the second university to carry the name).
Due to the numerous gargoyle statues that adorn many of the campus buildings, the gargoyle has come to be thought of as the unofficial mascot of the university. Wave the Flag, which was penned in 1929, is the anthem of Chicago.
Another take of "What is UChicago Known for?" is the institution is a highly selective one. The acceptance rate for the Class of 2025 at the University of Chicago was only 6.5%, making it a reach school for any applicant. However, do not let the low acceptance rate for UChicago deter you; if you examine the issue of how to get into UChicago, you will discover that the procedure is not difficult.
College admissions experts such as AdmissionSight are also available to assist students in the application process. Feel free to contact AdmissionSight and set up an initial consultation to discuss your application.