High School Leadership Programs
In this post, we will explore the different types of programs available to high school students, the benefits of participating in these programs, and how to find a leadership program that is the right fit for you. High school leadership programs are a valuable opportunity for students to develop the skills and confidence necessary to become effective leaders in their schools and communities.
Whether you're a student looking to gain leadership experience or a parent looking for ways to support your child's development, this post will provide valuable information on the benefits and opportunities available through high school leadership programs.
What are high school leadership programs?
What are high school leadership programs? High school leadership programs are programs that are designed to help high school students develop leadership skills and abilities. These programs can take many forms, such as class-based instruction, workshops, retreats, mentoring, and community service opportunities.
They may focus on specific leadership skills such as communication, teamwork, decision-making, or problem-solving. The goal of these programs is to help students become more effective leaders in their schools and communities.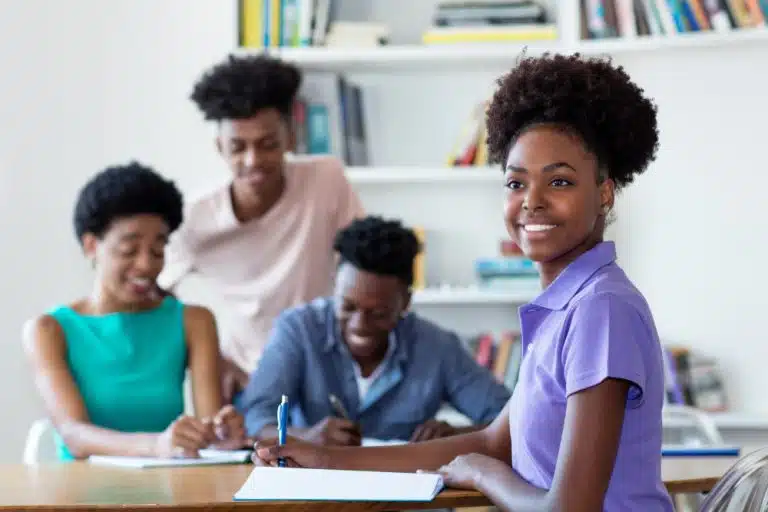 Here are a few examples of high school leadership programs:
National Student Leadership Conference (NSLC): This program offers a variety of leadership workshops and activities for high school students, including mock UN and Model Congress, debate, public speaking, and college admissions prep.
Youth Leadership Program (YLP): This program focuses on developing leadership skills through hands-on activities, workshops, and team-building exercises. It also includes community service opportunities and mentoring by local business leaders.
Student Government Association (SGA): Many high schools have a student government association that allows students to develop leadership skills by planning and organizing school events, fundraisers, and other activities.
Model United Nations (MUN): MUN is a simulation of the United Nations where students role-play as diplomats and work together to solve global issues. It's a great opportunity for students to develop public speaking, research, negotiation, and critical thinking skills.
Global Leadership Summit: This annual event is organized by the Willow Creek Association, and is designed to equip high school students with the leadership skills they need to make a difference in their schools and communities. The conference features keynote speakers, interactive workshops, and networking opportunities.
Rotary Youth Leadership Awards (RYLA): This program is offered by Rotary International, and is open to high school students who have demonstrated leadership potential. It includes workshops, team-building activities, and a focus on community service.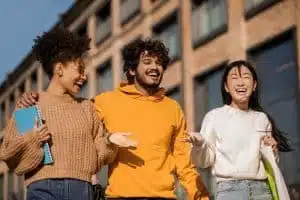 Junior Achievement: This program is focused on providing high school students with hands-on experience in entrepreneurship and business. Students learn about financial literacy, workforce readiness, and business ethics through interactive activities and real-world scenarios.
National Youth Leadership Forum (NYLF): This program offers a variety of leadership forums for high school students, including NYLF Medicine, NYLF Law & CSI, NYLF National Security, and more. These forums provide students with the opportunity to explore different career fields, meet industry professionals and develop leadership skills.
HOBY: Hugh O'Brian Youth Leadership (HOBY) is a national program that focuses on developing leadership potential in high school sophomores. This is one of the high school leadership programs that includes a three-day seminar, leadership workshops, and activities, as well as opportunities to meet and network with community leaders.
4-H: 4-H is a youth development program that focuses on building leadership skills through hands-on activities, community service, and mentoring. 4-H programs are available in many communities and can be a great way for high school students to learn about leadership and service.
Outward Bound: Outward Bound is a leadership program that focuses on outdoor adventure and challenge. Students participate in outdoor activities such as hiking, camping, and rock climbing, and learn about leadership, teamwork, and personal growth.
Other high school leadership programs for students
Bank of America Student Leaders Program 2023
National Student Leadership Conference
University of Notre Dame Leadership Seminars
The University of Pennsylvania Wharton – Leadership in the Business World
Tufts Leadership for Social Change
Ronald Reagan Presidential Leadership Program
SWENext High School Leadership Academy (SHLA)
Brown University Pre-College Leadership Institute
Yale Young Global Scholars
Summer Discovery Leadership Programs
Indiana University Young Women's Institute
MIT Leadership Training Institute (LTI)
Lead4Change Student Leadership Program
Barnard College The Young Women's Leadership Institute
FBI-LEEDA Youth Leadership Program
Cradles to Crayons'Teen Leadership Corps (TLC)
The Leadership Academy @ Saunders
These are just a few examples of the many high school leadership programs that are available. Many programs are tailored to specific interests or career goals, so it's worth researching different options to find the program that best suits you.
What are the benefits of high school leadership programs?
What advantages do high school leadership programs provide? High school leadership programs offer a variety of benefits for students, including:
Developing leadership skills: Programs provide students with the opportunity to learn and practice leadership skills, such as communication, problem-solving, and decision-making.
Building confidence: Participating in leadership programs can help students gain confidence in their abilities and become more self-assured in their roles as leaders.
Networking opportunities: Many programs connect students with other young leaders and adults in the community, providing valuable networking opportunities and the chance to learn from experienced leaders.
Service-learning opportunities: Some programs offer community service or volunteer opportunities, which can help students understand the importance of giving back and develop a sense of social responsibility.
College readiness: Leadership programs can help students stand out on college applications, and many programs provide college application support and mentorship.
A sense of belonging: Being part of a leadership program can provide students with a sense of belonging and camaraderie, and may foster an environment of mutual support among its members.
Real-world experience: Some programs offer internships, apprenticeships, or other real-world experiences that can help students gain valuable experience and explore potential career paths.
Personal growth: Leadership programs can challenge students to step out of their comfort zones, broaden their perspectives, and develop new skills, which can foster personal growth and self-awareness.
How to find the best high school leadership programs?
How to find the best high school leadership programs? There are several ways to find the best high school leadership programs:
Check with your school: Many high schools offer leadership programs, such as student government or community service clubs. These programs can be a great way to get involved in leadership activities and make a difference in your school and community.
Research online: You can search online for high school leadership programs offered by organizations, non-profits, or the government. You can look for specific programs that interest you or that align with your career goals.
Ask for recommendations: Talk to teachers, guidance counselors, or other adults who may have information about leadership programs in your area. They may know of programs that align with your interests or goals.
Network: Attend events, conferences, or workshops where you can connect with other students, educators, or professionals who are interested in leadership. They might have information about programs that you might be interested in.
Assess the program: Once you find a program that interests you, research it thoroughly. Look at the curriculum, the facilitators, the duration, the location, and the cost. Check if it aligns with your interests and goals.
Read reviews and testimonials: Check online reviews and testimonials, or ask former participants about their experiences in the program. This will give you an idea of what to expect and if the program is worth your time and money.
It's important to note that there is no one-size-fits-all when it comes to high school leadership programs, it's all about aligning your interests and goals with the program, therefore, it's important to assess each program carefully before committing to it.
Having all the necessary information is important before choosing any course of action. AdmissionSight is always here to assist you if you have any questions or concerns. We have more than ten years of expertise assisting students in successfully navigating the challenging admissions process.
Consult with AdmissionSight and find out what we can do to help you get into the school of your choice by ensuring that you are sufficiently aware and well-prepared for the application process