High School Summer Internships
What is an Internship?
An internship is a temporary job that provides the intern with an introduction to a specific field of work. It is a great way to gain hands-on experience in a particular field while working for a reputable company or organization.
You might interact with customers, employees, or even other interns, and it's likely that you'll have a supervisor who will give you work to do and assist you in adjusting to the responsibilities that come with your position.
There is a good chance that you will go through the same or a process that is very similar to the onboarding process that regular employees go through when they start working for the company that brings them on as interns.
An internship is essentially an entry-level position that provides practical work experience in a specific professional field. Sometimes payment is made, though it is typically at the very bottom of the pay scale, and other times no payment is made at all.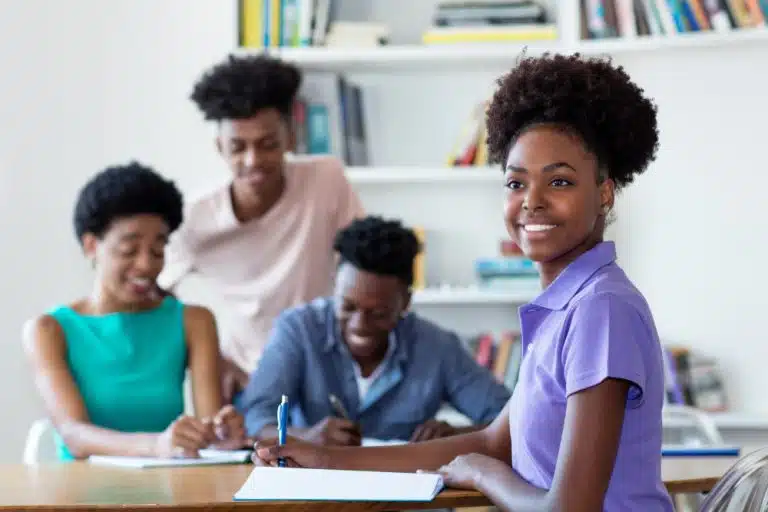 The purpose of an internship is to gain experience and expertise in a particular field in exchange for performing some practical work in exchange for the training and education that is provided by the internship.
For instance, if you get an internship in a research lab, you won't typically be expected to begin performing hands-on lab work right away. Instead, you will begin by performing tasks such as tidying up the laboratory and entering data into spreadsheets. You will have the opportunity to connect with the people who work there, learn about the day-to-day functioning of the work site, and get a sense of whether or not a career in this field might be interesting to you. While this may sound like a tedious task, it will also give you the opportunity to connect with the people who work there.
Always make sure that you have a complete understanding of the requirements of an internship before agreeing to participate in one. Get a solid grasp on the time commitment, the length of the internship, the responsibilities, and whether or not you will be compensated for your efforts in any way.
Some unpaid internships may provide additional benefits in the form of free classes at affiliated institutions, reimbursement for travel expenses, or even housing. In addition to this, you need to ensure that you have a solid grasp of your responsibilities and that you are comfortable adhering to them.
Internships are an excellent means of gaining entry into competitive professional fields. Students who are interested in gaining some insight and experience in fields such as research, medicine, law, or other professions that normally require an advanced degree can do so through the completion of an internship.
This eliminates the need for the students to make the commitment to earning a degree. You won't just gain knowledge about the industry, but you'll also make valuable connections with people who might one day recommend you for a position or even give you a job offer.
The value of obtaining high school summer internships
People have a tendency to think of internships as opportunities available to college students in the past. However, they are also beneficial for those who are still in high school.
Having completed a summer internship while still in high school has a number of advantages, including the following:
You will gain more knowledge about a career (or careers), which will assist you in putting together more concrete plans for the future. You will be able to put this knowledge to use in the classes and jobs that you will take in the future.
You will gain practical experience that will be attractive to potential employers in the future. When it comes to your personal and professional growth, getting a head start in the form of a jumpstart will come from being able to recognize your own personal strengths and weaknesses in the context of a working environment.
Building valuable relationships that could later serve to kickstart your career is made possible when you engage in networking with employers and leaders in the career field that interests you.
Not only is completing an internship impressive to potential employers, but it also looks good to educational institutions like colleges and universities. This demonstrates that you are self-motivated, dedicated, and have a genuine interest in the field that you have chosen.
If it is a paid internship, then you will receive payment for your time there. You have the option of using the check as additional spending money or even as a means to assist you in saving for college.
There are some internships that are not up to par. Internships give you the opportunity to experiment with a variety of different management styles and careers, which is beneficial in more ways than one.
Where to look for high school summer internships?
Check with your school about possible internship opportunities if you are interested in pursuing one.
In many educational institutions, there are programs designed to assist students in locating internships; alternatively, a counselor may be able to provide a list of businesses and organizations at which previous interns have enjoyed working. You can also compile a list of businesses in which you have an interest in acquiring additional information.
The next step is to get in touch with these businesses, either by sending them an email, calling them, or going there in person, and inquiring about their internship opportunities for high school students as well as the application process.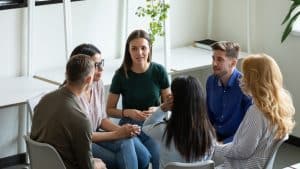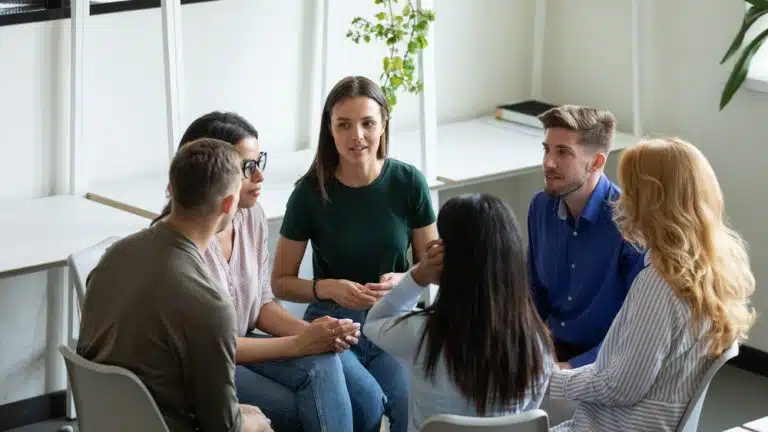 When searching for high school summer internship opportunities, it is possible that you will need to be persistent in the people that you contact. A "no" answer is not necessarily forthcoming simply because an email or phone call was not acknowledged. Follow up with a response once every seven to ten business days as an additional step.
Do not be alarmed if a company tells you that they do not have any internships available. Mention the fact that you are open to an unpaid internship in the event that the company does not intend to pay its interns but does not wish to state this fact openly. Because of this, they may be more inclined to give your application another look.
A search on Google may also result in the discovery of useful information. You could try searching for "internships in [your town]," "internships for high school students," or "internships in [your interest area of work]."
Try the first two options before turning to a search on the Internet. Internships are becoming increasingly available for high school students, but many are offered exclusively to college students. You can search for high school summer internships based on location as well.
Here are some of the high school summer internships that you might want to try:
1. United States Secret Service (USSS) Student Volunteer Program
Students who take part in the United States Secret Service Student Volunteer Program acquire both valuable personal and professional skills as well as a better understanding of the nature and organizational structure of the Secret Service.
Students need to be at least 16 years old and put in 12 hours of volunteer work each week. Despite the fact that the position is unpaid, the candidate may be eligible for academic credit.
The Zuckerman Institute's Brain Research Apprenticeships at Columbia University in New York City run a program called BRAINYAC (Brain Research Youth Apprenticeship Corps). It provides students in the tenth and eleventh grades in New York City with connections to scientists who offer intensive summer lab internships that include hands-on experience.
3. Air Force Research Library Scholars Program
The Air Force Research Laboratory (AFRL) Scholars Program provides students with the opportunity to gain valuable hands-on experience by working alongside full-time AFRL scientists and engineers on innovative research and technology projects. A generous stipend is provided to participants in the program.
4. Hutton Middle School Junior Fisheries Biology Program
The Hutton Program is an internship and mentoring program that provides financial support to high school juniors and seniors who are interested in pursuing a career in the management of natural resources or the environment. Students from underrepresented groups in these fields are matched with mentors through the program, and these relationships can sometimes last a student's entire life.
5. Geosciences Bridge Program
In the Geosciences Bridge Program, graduating high school seniors are given the opportunity to participate in a paid internship for a period of six weeks, which is made possible thanks to a grant from the National Science Foundation.
Participants are required to study marine geology, physical oceanography, atmospheric science, marine biology, marine chemistry, biogeochemistry, and remote sensing/GIS, as well as participate in hands-on activities related to these disciplines.
6. Plant Genome Research Training Program
Internships during the summer for college students and high school students at the Boyce Thompson Institute (BTI), Cornell University, and the United States Department of Agriculture (USDA) offer an outstanding opportunity to gain research experience and investigate whether or not a scientific career in plant science research and bioinformatics would be a suitable fit.
7. Cincinnati Museum Center Internship
Those who have recently graduated high school and are looking to begin gaining professional experience and building networks prior to enrolling in their first college class should take advantage of this amazing opportunity.
All interns receive the same benefits, which include free admission to permanent CMC exhibits, access to the National Underground Railroad Freedom Center, and invitations to select exhibit previews, special events, and lectures. However, the assignments that each intern is responsible for completing are different.
8. Scripps Translational Science Institute Student Research Internship Program
Students who are highly motivated in high school can participate in the Student Research Internship Program that is offered by the Scripps Translational Science Institute (STSI). Interns work alongside a multi-disciplinary team of scientists, some of whom are internationally renowned investigators in the fields of genomics, bioinformatics, and digital medicine, and they learn from those scientists.
9. New York Historical Society Student Historian Program
The New York Historical Society provides its interns with the resources they need to conduct exciting research and share their scholarship through creative projects. Interns participate in collaborative projects with other students to develop their public speaking and leadership skills, and they engage in hands-on work to deepen their understanding of American history and art.
Interns have the opportunity to meet with professional staff members to learn about career opportunities in the museum, library, and history fields.
10. Microsoft High School Internships
Students will gain a significant amount of knowledge regarding the fields of computer science and programming by participating in the internship program offered by Microsoft for high school students.
If you are interested in pursuing a degree in one of the STEM (science, technology, engineering, and mathematics) fields and are looking for an internship, Microsoft is the place for you. Microsoft internships are geared toward STEM (science, technology, engineering, and mathematics) students.
Make your own internship opportunities.
If none of the opportunities described above pique your interest and you are the kind of student who prefers to blaze their own trail rather than walk in the steps of others, you might want to think about designing your own internship for when you graduate.
It is not as difficult as it may sound to create your own internship for yourself. There are a lot of businesses that are willing to take on an intern, but they may not have an official high school summer internships program.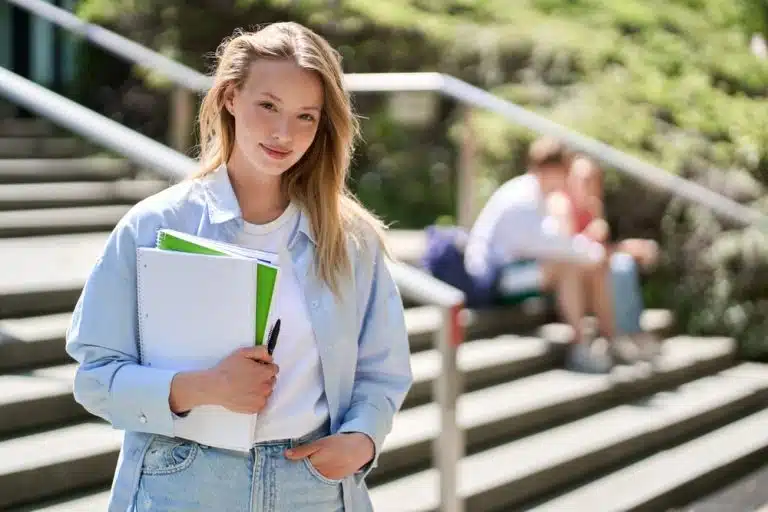 You need only make contact with the company or organization that most piques your interest and inquire about the possibility of obtaining an internship there.
Even if you get a response telling you that there isn't an internship program available, offer to be the first intern they've ever had at their company. Tell them what you're good at and how eager you are to pick the brains of people who are already working in the field you want to enter and how your skills can benefit them.
You get to decide how your experience will be structured when you create your own internship, which is one of the many benefits of doing so. You will have the opportunity to decide what you do and how you do it while working alongside your internship supervisor. This opportunity will be presented to you.
Because of this, it's possible that you'll get cross-training in a variety of different fields, be exposed to a variety of different topics, and be introduced to aspects of your chosen field that you hadn't even thought about before.
For instance, if you are considering a career as an editor, you could inquire about the possibility of becoming an intern at a small publishing company. There, in addition to gaining knowledge about standard editing procedures, you would gain experience in areas such as production, hiring, sales, and marketing.
Teenagers with initiative can find high school summer internships in a variety of settings, from museums to technology companies to NASA. Teenagers can gain experience in customer service and other skills that are relevant to the workforce by working traditional part-time jobs and summer jobs.
High school summer internships, on the other hand, put more of an emphasis on the longer-term exploration of potential careers. Students get to experience that is applicable to the real world when they spend time shadowing professionals and receive mentoring.
5 suggestions to help you find high school summer internships
Teenagers have options when it comes to finding the right internship opportunity, despite the fact that it may be difficult to find one during high school.
Here are five suggestions that can help high school students land a good internship:
Determine what your interests are.
Your internship ought to provide you with the chance to investigate topics that truly interest you but that are outside the scope of what you can learn in school. There is always a way to pursue impressive projects that lie at the intersection of your talents and passions; all it takes is a little bit of creativity on your part.
Make contact with people you know personally.
Reaching out to parents, teachers, and coaches, as well as making use of social media, are all excellent ways to find your high school summer internships. It is recommended that you tell your parents and extended family that you are looking for work so that they can support you in this endeavor. You could also send them a copy of your resume along with an explanation of the kind of job you're looking for.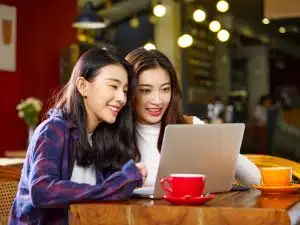 Make the most of the resources available online.
The best way to use the internet to find an internship is not as a starting point, but rather as a way to maximize what you already know about what you're looking for. Students can learn more about local businesses that they are already familiar with, as well as their local workforce program and the government agencies that serve their county, by using websites.
Concoct an effective "elevator pitch."
Before you start reaching out to companies, you should first prepare a brief introduction message, also known as an elevator pitch. You can quickly communicate relevant information to individuals with whom you are networking for opportunities through the use of an elevator pitch.
People will quickly be able to determine how they can help the student the most effective and where they should be placed based on this information.
Consider the pros and cons of each high school summer internship opportunity.
Caraway recommends that students create a list of the skills and knowledge they wish to acquire before beginning their search for internship opportunities. Include the components that are required to make decisions about your chosen career path, as well as the types of professionals you wish to interact with in the future.
Because students like you will likely want a letter of recommendation in the future, you should make sure that you are able to meet the expectations of the employer and that you are aware of those expectations.
Even though you will only be performing tasks appropriate for beginners, it is essential that they be shown every step of the career path. This will allow you to get a better idea of what a career in the industry of your choice entails and how long it can last.
How do high school summer internships affect your chances of getting into college?
To differentiate themselves from a pool of academically qualified applicants, prospective students should participate in extracurricular activities, which play a significant part in the college admissions process and offer a great opportunity to do so.
In general, participating in an internship will strengthen your application; however, some internships carry more weight than others. For instance, the more prestigious and competitive the opportunity, the more appealing it appears to be to a potential educational institution.
In a similar vein, the level of responsibility and leadership that a student demonstrates while working in an internship position is directly correlated to the likelihood that their application will be noticed by an admissions office.
Here at AdmissionSight, the student will receive thorough essay editing and guidance for up to 5 summer program applications, including but not limited to programs in math and science, the humanities and writing, and research programs. We also perform deep dive edits to help you write polished essays to improve your chances of getting accepted.
College admissions officers are well aware of prestigious summer programs, which can raise a student's academic and extracurricular standing.
We at AdmissionSight want you to improve your application and increase your chances of getting into the program of your choice. Don't hesitate to contact us and feel free to book your initial consultation today.