How To Choose From The Best Veterinarian Schools?
What is Veterinary Medicine?
What exactly is veterinary medicine? The Doctor of Veterinary Medicine (DVM) program is a six-year graduate degree program that includes a two-year preparatory (pre-vet) curriculum and a four-year proper curriculum. Students from the best veterinarian schools gain theoretical and practical knowledge in animal production, disease diagnosis, prevention, treatment, and control in companion, exotic, and farm animals and are prepared to conduct research and extension activities.
It teaches students about the anatomy and physiology of the animal body and various animal diseases. In addition, the program teaches students diagnostic procedures, radiology and imaging technology, animal pharmacology, physical examination procedures, preventive medicine techniques, and communication skills with animal owners.
Why study veterinary medicine?
Take care of animals
Why pursue a career in veterinary medicine? If you care about animals, veterinary medicine will give you the tools you need to improve their lives. Whether you're assisting in caring for a local pet or researching disease prevention, you significantly contribute to animal welfare.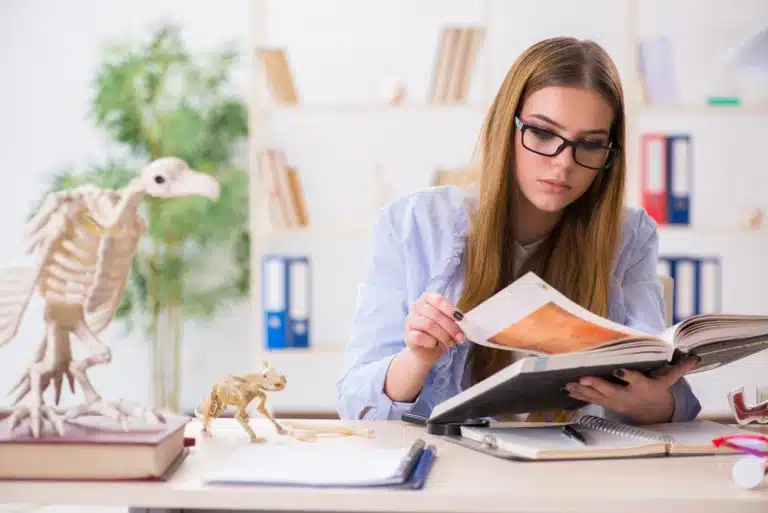 Interesting tasks
It may be difficult, but life as a veterinarian is likely to be fast-paced, varied, and interesting. Every day, you could work with different animals, research new areas, or assist with large-scale projects in unusual settings.
Study in advanced facilities
Most veterinary schools have cutting-edge equipment for teaching and research. Farms, clinical labs, dissection suites, kennels, and stables are examples of learning facilities.
Excellent graduate prospects
Experts in this field are always in high demand, which reflects the subject having some of the best graduate prospects available. In our Veterinary Medicine subject table, almost every university has a graduate prospects score of more than 90%. This means you'll have a good chance of finding professional work within six months of graduating.
High levels of student satisfaction
Student satisfaction is another metric on our Veterinary Medicine subject table. Look at the column, and you'll notice that all universities rank very highly, indicating that you can expect to be pleased with the quality of instruction in your course.
Employment Opportunities
You could work in various fields as a graduate of the best veterinarian schools. Aside from working as a vet in a clinic, you could work in animal welfare, education, research, veterinary technology, science writing, nature conservation, or consulting.
Transferable abilities
There's no need to be concerned if you decide you'd rather pursue a career that isn't directly related to veterinary medicine in the future. In addition to the specific skills you'll learn, you'll gain transferable professional skills like communication, organization, and time management. Many employers in a variety of industries will find these useful.
Competitive starting salaries
Veterinary medicine has one of the highest starting salaries available, with highly skilled graduates earning up to $35,000 per year. It's a significant commitment you should take seriously, but your efforts will be rewarded.
Clinical application
Veterinary Medicine courses are typically highly practical, providing you with the experience and skills to enter the workforce immediately. Clinical practice modules, in which you work alongside professionals, are common.
You will also participate in industry placements, applying your knowledge in real-world situations. The experience improves your employability and allows you to build your professional network.
International Opportunities
Veterinary medicine students are occasionally offered study abroad years, during which they can learn at a veterinary hospital or school in another country. There are exciting opportunities in faraway places ranging from Malta to Nicaragua.
How to choose the best veterinary school for you
Choosing the best veterinary school that suits them best can be challenging for some. There are only a few veterinary schools in the United States and Canada, and each is distinct. You begin receiving decision letters after submitting your VMCAS applications and waiting for an eternity.
If you're fortunate enough to have been accepted to more than one school, the next difficult step in the vet school application process is deciding which school to attend. Here's a breakdown of some important criteria to consider when selecting the best veterinarian schools that suit you best.
Location
Is it hot or cold? East or west coast? Is it better to be close to home and family or to get me out of there? This can be a significant consideration when selecting a school. You should think about how easy it is to get to and from school. How frequently will you want to return home or leave town? Is there a nearby major or regional airport? What is the atmosphere like in the city? Is there anything to do outside of vet school?
Cost of Tuition
This will be one of, if not the most, important factors when choosing from the best veterinarian schools available. When it comes to the cost difference between out-of-state and in-state tuition, the numbers are staggering. Out-of-state tuition is frequently more than twice as much as in-state tuition.
This can amount to more than $150,000 in tuition costs alone. When loan interest is factored in, the difference over a 20-year loan repayment period is $280,000. In this example, a $150,000 loan is compared to a $300,000 loan paid over 20 years at 7% interest. As such, it is wise to check how much you will spend based on your choice of school.
Class Size
You may have noticed that veterinary school class sizes have risen dramatically in recent decades. Class sizes used to average around 50 students, but now they regularly exceed 100 students. Generally, the smaller the class size, the better.
Caseload and Teaching Hospital
First and foremost, does the university have a teaching veterinary hospital? The vast majority do, but some do not, which can make clinical training more difficult. The next question is, how busy is the hospital's caseload? Is seeing a variety of cases enough for you? Are the patients from the general public or a teaching herd or group? As you decide which of the best veterinarian schools would suit you best, you should ensure that your clinical training is as close to real-world practice as possible.
Clinical Rotations for Years
Most veterinary schools structure their curriculum to include 2-3 years of didactic (lecture) training and one year of clinical rotations. More schools are beginning to structure their training more like human medical schools, with two years spent in didactics and two years in clinical rotations. This may be an important factor for you if your goal is to be a clinician or if you learn better in a practical setting than in a lecture setting.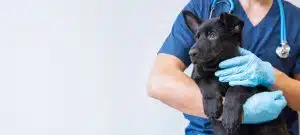 The NAVLE Pass Rate
To be accredited, north American veterinary schools must have a NAVLE pass rate of at least 80%. However, the higher, the better. Schools are not uncommon to have rates close to or equal to 100%. Though not a perfect indicator of training quality, it can give you a good idea.
Specialty Areas
We are fortunate to have a diverse range of medical specialties. Is the school strong in any of these areas? What are the specialty services available at the hospital? What are the elective classes available as part of your didactic training? For example, if you are interested in exotics, does the school have any exotic species on its campus? Or, if you're interested in oncology, does the hospital have a board-certified oncologist or oncology service?
Off-Campus Training Time Allowed (Externships, Preceptorships, etc.)
Teaching hospitals at the best veterinarian schools is wonderful for many reasons, but our work does not always reflect what veterinary medicine is like in private practice. Check to see how much time you can spend off campus for training at other sites during your clinical year(s). This period can be extremely rewarding and educational. In addition, some states require a certain number of hours of off-campus externships before granting a veterinary license.
Figuring out what best veterinarian schools you can enter can be a big help in your decision in pursuing medicine. If you have already made your decision, it is important that you also pay attention to your college admissions. You can get help with AdmissionSight in your college admission. With ten years of experience with college admission experts, Admissionsight can help you get into the college of your choice. You can talk to our experts today to get an initial consultation.