UChicago Traditions
The University of Chicago sometimes referred to as UChicago, is one of the most renowned universities in the United States. Thousands of academically engaged prospective students wanted to be a part of UChicago because of its reputation as an exceptional educational institution. It's established UChicago traditions throughout the years that are well-loved by its constituents.
The institution is located in Chicago, Illinois, and UChicago's primary campus is situated in the Hyde Park area. This prestigious private research institution is often regarded as one of the best universities in the United States. It also has one of the strictest admissions policies in the United States.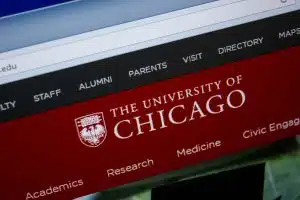 Being a student at UChicago does not only involve pure academics; you will also find yourself enjoying its rich traditions and learning about its worthwhile history. You will also learn how to get involved in the school's active student communities and make friends with people from many different backgrounds.
At AdmissionSight, our commitment to guiding each student through the difficulties of the enrollment process has remained constant throughout the years. Our dependable consulting ensures that your application will bring out the best in you. In the next parts of this article, we'll talk about the important UChicago traditions and how they make a student's college life more engaging.
Are academics at UChicago hard?
Are academics at UChicago hard? The academics at the University of Chicago are challenging yet of a very high caliber. On the one hand, there are subjects like mathematics and chemistry that might appear to be completely insurmountable.
To begin with, the university requires that all first-year students learn how to do proofs such as proofs by induction or delta-epsilon proofs, which makes calculus a challenging subject. Chemistry is a challenging topic, both in terms of its content and the amount of time it requires.
In addition, students at UChicago put in a significant amount of effort to study, but they are still able to have a good time, but skipping out on preparing for a test or doing additional problems in order to fully comprehend the content is not something that can be done. The majority of the time, college students spend their Friday evenings attending fraternity parties or other events, but on Saturday nights, they remain committed to their educational pursuits and get their homework done.
Furthermore, students do not tend to be extremely competitive because the university provides a very good learning environment for them. Although students in some classes, such as chemistry and economics, are competing with their classmates for higher grades, the general attitude is that "we're all in this together." In this context, "this" refers to surviving exams, studying for huge amounts of time, and making it through UChicago.
The academic and extracurricular settings are not particularly competitive since there are hundreds of student clubs and other activities, such as the various UChicago traditions, to get involved in. As a result, everyone has the opportunity to thrive in their own unique way. The professors are very easy to get in touch with, and they are always there to help and answer any questions you may have.
Teaching assistants lead students in discussion and problem-solving sessions on several topics, including calculus and chemistry, with the goal of assisting students in developing a deeper understanding of the content  covered in those lectures. Although it is true that these sessions may not always prove to be beneficial, there are college tutors and other resources available to students in the event that they do not.
The university places the same amount of emphasis on fostering a vibrant learning community as it does on preparing its students for life after graduation and devotes the same amount of time, energy, and resources to each of these goals. CAPS, which stands for Career Advising and Planning Services, is unequivocally remarkable. Students can take advantage of the CAPS advisers who are available to assist them in developing strong cover letters, resumes, and interviewing techniques.
UChicago is well aware of the significance of conducting career research and making connections with other people in order to secure internships and employment. Students have access to the online resource known as Chicagoland Career Connect (CCC), which is managed by CAPS. Through CCC, students can set up meetings with CAPS advisors, do job search research, and fill out applications for hundreds of positions.
List of UChicago Traditions
We will discuss below the exciting and active list of UChicago traditions that make student life at this institution more enjoyable.
Scav Hunt
Scav is a beloved yearly scavenger hunt that has been held at the college over the past 30 years. It consists of a 72-hour search for hundreds of encrypted clues, riddles, and artifacts that appear to be unachievable around campus, in Chicago, and throughout the country.
Scav is a competition between residence houses that have inspired students to do everything from biking backward to mapping the Chicago Pedway in the style of The Legend of Zelda to taking a road trip to Oklahoma in search of a statue of King Kong. It is one of the most popular ways for students to put their passion for learning and curiosity to use.
Kuvia
During the weeklong festival known as Kuvia, which is an abbreviation for Kuviasungnerk/Kangeiko and takes its name from both the Inuit word for "pursuit of happiness" and the Japanese tradition of "winter training," students rise before dawn to participate in activities such as yoga, making s'mores, and dance classes with one another.
The last day of Kuvia starts with sun salutations along the lakeshore and ends with a sprint over the quads. This helps students get their energy back before the winter quarter starts.
Latke-Hamantash Debate
The Latke-Hamantash Debates were initiated at the University of Chicago in 1946 in an effort to find an answer to the topic of whether a Jewish culinary staple is superior: latkes or hamantash. Since then, members of the faculty, some of whom have gone on to win the Nobel Prize, have spent decades trying to find the answer using their own areas of expertise and a little humor here and there to show how rigorous research can be used in a lot of different ways.
Summer Breeze
Summer Breeze is one of the many exciting UChicago traditions that is often looked forward to by the students. It is an annual festival that is hosted by the Council on University Programming and the Major Activities Board every spring quarter. The purpose of the festival is to help students celebrate the end of the academic year by providing a day filled with free food and games, as well as an outdoor concert in the evening.
Houses
William Rainey Harper, the first president of the University of Chicago, made the observation in 1896 that "perfect college and university life" could only be achieved when "the life of the individual is brought into closest contact with the lives of many other people." Today, the college continues to uphold Harper's conviction by maintaining a housing and residence life program that provides a thriving residential community via the provision of 39 individual houses.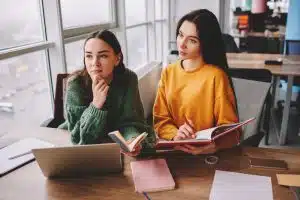 Students work together to make mascots for their houses, compete against each other in events like the Chairman's Broomball Cup, and come up with new traditions that help shape their own college experiences.
Art to Live with
Students who live in UChicago's housing are given the chance to borrow original pieces of art from the Smart Museum of Art at the institution for the course of the academic year as part of a program called "Art to Live With." The collection includes works by well-known artists like Pablo Picasso, Marc Chagall, and Eleanor Coen. The way it is put together is meant to make people want to learn more.
Dollar Shake Days
During the school year, students get together every week at the Reynolds Club to hang out with their friends and spend $1 on a delicious milkshake with as many toppings as they want.
Reynolds Club Seal
One of the most unique UChicago traditions is the Reynold Club Seal. College students quickly learn one of the most important safety precautions they must take: watch where you step when you're strolling in the Reynolds Club. There is a persistent myth on this campus that any student who steps on the gold seal will not be able to finish their degree in the time allowed.
Does UChicago have student clubs?
Does UChicago have student clubs? More than 400 student-run groups are officially recognized by the University of Chicago. These groups are called "Recognized Student Organizations" (RSOs).
These can range from academic clubs and teams to cultural and religious organizations, as well as groups that have a similar interest. The University of Chicago College Bowl Team is a well-known extracurricular group because it has won 118 tournaments and 15 national championships.
This makes it the most successful team in both categories in the world.  In the academic years 2013–14, 2014–2015, and 2015–2016, as well as during the Model United Nations competition that took place in 2017–2018, the university's Model United Nations competitive team held the top ranking in North America.
According to Best Delegate, the university's Model United Nations team is the first in over a decade to be ranked among the top five teams in the competition. Notable student organizations include:
Doc Films: the nation's oldest continuously running student film society
the organizing committee for the University of Chicago Scavenger Hunt
The Chicago Maroon: the weekly student newspaper
the satirical Chicago Shady Dealer
Off-Off Campus: the nation's second-oldest continuously running student improvisational theater troupe
Blue Chips: an investing club managing $150 thousand in assets
UT: performing up to 12 shows a year
At the University of Chicago, there are also eight a cappella groups that are administered entirely by students, and some of these groups are frequent competitors at the International Championship of Collegiate A Cappella (ICCA). Voices in Your Head and the Ransom Notes are the two most well-known co-ed a cappella groups at this institution.
Voices in Your Head has participated in the ICCA finals five times (in 2012, 2015, 2017, 2018, and 2022), while Ransom Notes has participated in the ICCA finals once (2021). Other successful a cappella groups on campus include the all-female group Unaccompanied Women, which is also the school's oldest established group, and the all-male group Run For Cover, which performs in prolific events across the Midwest every year. Both of these groups have been around for a long time and have achieved a great deal of success.
As previously mentioned, aside from participating in various UChicago traditions, students can also enjoy several activities sponsored by different student organizations.
Student government
The University of Chicago Student Government provides funding for a wide variety of recognized student organizations, including academic teams, athletic clubs, artistic groups, and more. These organizations include the University of Chicago Scavenger Hunt and Model United Nations. Graduate and undergraduate students alike are eligible for election to the Student Government, where they will serve as representatives for members of their respective academic divisions.
It is run by an executive committee, which is chaired by a president and assisted by two vice presidents, one for administration and the other for student life. Each spring, the student body votes on a slate of candidates to serve as president and vice president, and those candidates are elected together. It has a yearly expenditure of more than 2 million dollars.
Is there a Greek life at UChicago?
Is there a Greek life at UChicago? At the University of Ch
icago, Greek life has a significant and expanding influence on the campus community. There are over 20 different Greek organizations that are active on campus at the present time, and the UChicago Panhellenic Council is home to four different sororities. Unusually, none of the sororities at the University of Chicago have a home, but the majority of fraternities on campus do.
At this university, there are thirteen fraternities at UChicago, which are the following:
Alpha Delta Phi (Chicago chapter)
Alpha Epsilon Pi (Lambda chapter)
Alpha Sigma Phi
Delta Kappa Epsilon (Delta Delta)
Delta Upsilon (Chicago chapter)
Lambda Phi Epsilon (Psi chapter)
Phi Delta Theta (IL Beta chapter)
Phi Gamma Delta (Chi Upsilon chapter)
Phi Iota Alpha (Chicago Colony chapter)
Psi Upsilon (Omega chapter)
Sigma Chi (Omicron Omicron chapter)
Pi Kappa Alpha (Iota Xi chapter)
Zeta Psi (Omega Alpha chapter).
In addition, there are four sororities and they are:
Alpha Omicron Pi (Phi Chi chapter)
Delta Gamma (Eta Zeta chapter)
Kappa Alpha Theta (Epsilon Phi chapter)
Pi Beta Phi (IL Kappa chapter)
Alpha Phi Omega (Gamma Sigma chapter) is the only co-ed community service fraternity at UChicago. Social fraternities and sororities are not recognized by the university as registered student organizations. Four of the sororities are members of the National Panhellenic Conference. There is no Interfraternity Council on campus. The Multicultural Greek Council (MGC) consists of 3 fraternities and 4 sororities that are as follows:
Alpha Phi Alpha Fraternity (Theta chapter)
Alpha Kappa Alpha Sorority (Beta chapter)
Delta Sigma Theta Sorority (Lambda chapter)
Phi Iota Alpha Fraternity (University of Chicago Colony)
Lambda Phi Epsilon Fraternity (Psi chapter)
Lambda Pi Chi Sorority (Chi chapter)
Alpha Kappa Delta Phi Sorority (the University of Chicago, associate chapter)
In 2017, approximately 20 to 25% of students were active members of fraternities or sororities. This is an increase from the data that was provided in 2007 by the student activities office, which said that one in ten undergraduates engaged in Greek life. These new figures represent an even higher participation rate. Not only can UChicago traditions provide social interactions for students, but so can various sororities and fraternities through their various activities.
Although the majority of students who join Greek life do so in their freshman year, there is no time limit on when a student can sign up to become a member of a fraternity or sorority throughout their stay at college.
Attending fraternity parties, such as Alpha Delt's monthly Bar Night or one of the numerous charitable activities given by Greek organizations throughout the year, is a great way for students who are on the fence about joining to get a feel for what it's like to be a part of the community. D
Despite the fact that Greek life makes up a larger and larger percentage of the student body at the University of Chicago—nearly one-fifth at the most recent count—the sense of community that it gives to its members can absolutely be found within the housing, RSOs, or any one of the numerous other student groups and activities that take place on the University of Chicago's campus.
Does UChicago have good athletics?
Does UChicago have good athletics? Students from UChicago have won a total of 20 individual NCAA Division III titles since 1989. Since 1976, 37 UChicago students have been named Academic All-Americans.
For the 2019-2020 school year, thirteen of UChicago's twenty varsity teams have been ranked in the top 25 of all Division III teams.
How diverse is UChicago?
How diverse is UChicago? Since it was established in 1890, the University of Chicago has welcomed students and faculty members of various genders, ethnicities, and religions. These individuals, along with others like them, contribute to an intellectually stimulating atmosphere at the university.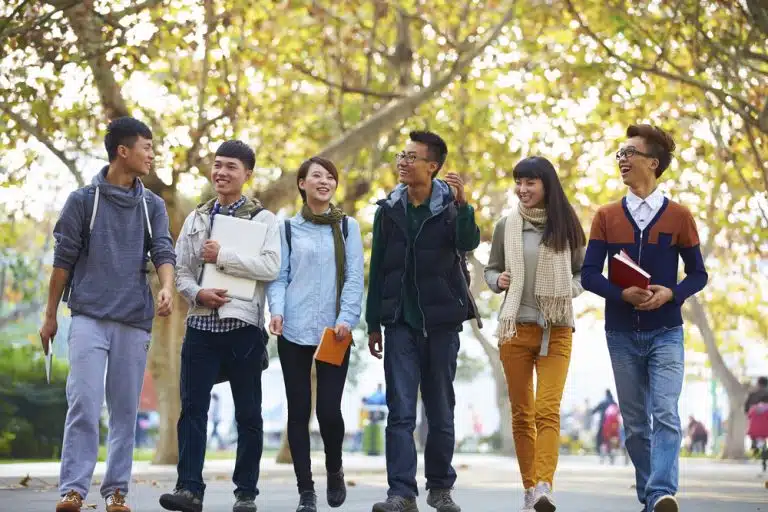 A total of 53% of the students in the college class of 2025 are male, while the remaining 47% are female. Asian students make up 27% of the class, Hispanic students make up 19%, and black students make up 10%. Eighteen percent of this class's students are from other countries.
UChicago traditions can surely give a lot of unforgettable memories to students. Your college life at this prestigious institution won't be complete and have enjoyable memories without those traditions mentioned earlier. If UChicago is your dream college and learning about its remarkable traditions strongly convinced you to enroll, we at AdmissionSight are here to provide our quality consulting service and help you achieve your goals. Contact us to learn about our service from our trusted team.