How to list extracurricular activities on your resume?
When people begin the process of producing their resumes, a significant number of them place considerable focus on their previous employment and professional history. Read on to learn more about how to list extracurricular activities in your resume.
On the other hand, they are woefully not aware of the fact that including successes from co-curricular as well as extracurricular activities on a resume can also have a favorable impact.
The applicants' extracurricular activities reveal not just their potential and transferable talents, such as leadership skills, communication skills, and language proficiency, but also their personality qualities. It also showcases the capacity of students to lead, communicate, and understand a language.
Why should you list extracurricular activities on your resume?
First things first, let us justify our need to learn how to list extracurricular activities on your resume. So, why should you list extracurricular activities on your resume?
Employers want to see that you have transferable abilities early on in your career, particularly when you don't have a lot or any professional experience at all.  These are skills and information that may be utilized in a variety of settings.
Extracurricular activities, in other words, can demonstrate that you are a strong contender for a job even if you haven't previously held a position that is comparable to the one you're applying for.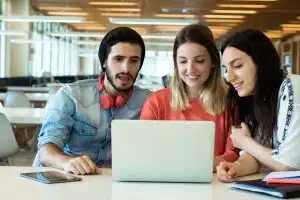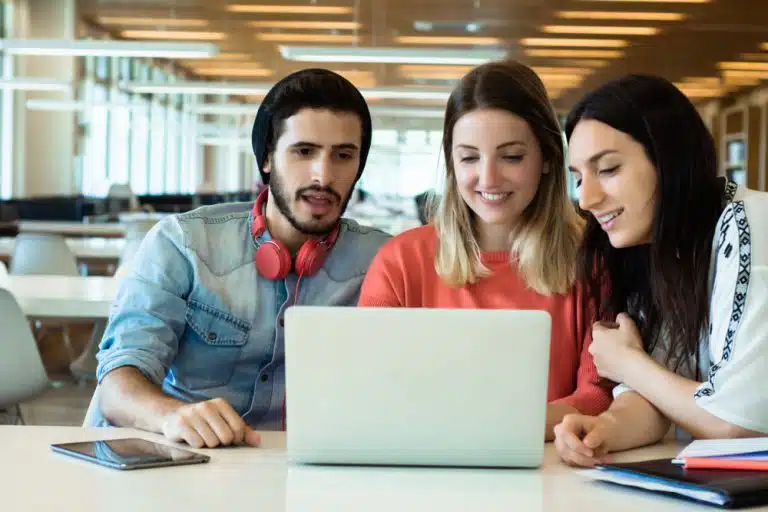 Experience gained from holding a leadership position within an extracurricular activity, such as being president of a student group, programming chair for a sorority chapter, or treasurer for an intramural sports club, is especially valuable on a resume for someone early in their career. This is true regardless of the role that you held.
For instance, if you've been in charge of organizing huge club meetings, and you probably have some experience with communication and presentation, or perhaps you were in charge of public relations or outreach, and as a result, you obtained some experience in marketing. These roles demonstrate that you have assumed responsibilities, which is a fundamental necessity for a marketing professional.
Even if you did not hold an official job in an activity, but you were in charge of an event, campaign, or any other component of the organization's management, you can still include that on your resume as relevant experience as long as it was done successfully.
Even if you didn't have a formal or informal leadership role in your extracurricular activities, you probably still picked up some transferable skills like working in a team and collaborating with others, being organized, managing your time effectively, communicating effectively, and managing projects. This demonstrates not only your commitment but also your strong work ethic if you were a very active member, particularly over a prolonged period of time.
Your participation in extracurricular activities may also demonstrate that you have a strong interest in the field that you are seeking to break into and that you are potentially more knowledgeable and well-prepared than your classmates.
What are the best extracurricular activities for your resume?
Before we go over guides on how to list extracurricular activities on your resume, let us determine the best extracurriculars that we can include there.
Foreign Languages
The ability to communicate in a foreign language is one of the most desirable qualities an employer may look for in a potential employee. If a certain job, for instance, requires candidates to be fluent in Spanish, you can bet your sombrero that hiring managers will scrutinize the linguistic capabilities listed on your resume.
Additionally, positions that demand a difficult talent such as knowledge of a foreign language are consistently increasing in number and, as a rule, pay more.
The ability to speak a foreign language demonstrates:
Communication Skills
Hard Work
Sensitivity to Cultural Norms
Interest in Self-Development
Student Council
To be a part of the student body in high school or college requires time, effort, and aspiration on the part of the individual.
A priceless source of experience that can be included in your resume to demonstrate that you have the abilities necessary for the job is the wide range of obligations that students who are members of the student body are responsible for.
Participation in the Student Council may provide evidence of:
Leadership Skills
Teamwork
Collaboration
Organizational Skills
Problem Solving
Event Planning
Experience in Fund Raising
Competence in Critical Thinking
Decision Making
Time Management
Creative Thinking
Hard Work
Business Skills
Active Listening Skills
Sports
This is not just you bragging about how good of a quarterback you were on the high school football team or how many slams dunks you made during the previous basketball season.
The majority of sports need a significant amount of self-discipline and commitment, in addition to active participation in a team. The vast majority of companies would absolutely flip if their employees showed the same level of dedication while on the job.
Participating in sports can serve to demonstrate:
Teamwork
Dedication
Time Management
Integrity
Self Improvement
Communication
Leadership
Groups such as Clubs, Organizations, and Societies
This might be almost anything, from participating in a summer program or in the theatrical club at your school to serving as an administrator on an online community forum.
Being a part of a larger community affords you the opportunity to not only share your knowledge and abilities with others but also to pick up new information and expand your horizons through the experiences of others.
Participation in a group such as a club, organization, or society can demonstrate the following:
Teamwork
Time Management
Communication
Specific Hard or Soft Skills
Volunteering
Because you don't get paid to volunteer, a lot of people have the misconception that it's not the same as doing a regular job. In point of fact, it's very similar to work, with the exception that you won't get paid for it.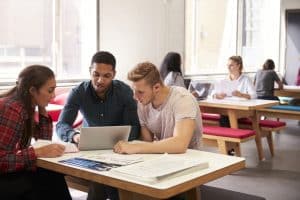 Not only do you have to feel a strong enough connection to an issue to volunteer some of your spare time to work on it, but you also have certain obligations and benchmarks to fulfill before things can become better for a lot of other people. Additionally, it adds to the growth and development of the individual.
Whether it be the Salvation Army or Habitat for Humanity, for example, potential employers will be quite interested to learn that you took the initiative to move things forward.
Volunteering demonstrates:
Motivation
Self-Starter Mentality
Teamwork
Organizational Skills
Integrity
Peer Tutoring
This is a particular approach to helping other people with the gift of your time. Peer tutoring, whether it is done as part of an official school tutoring program or not, demonstrates to potential employers not only that you are skilled in a specific subject but also that you are ready and able to share that knowledge and assist others in developing their skills.
This is a quality that is not always easy to find in the workplace, thus human resource managers will place a high premium on candidates that exhibit it.
Peer tutoring has the potential to demonstrate:
Communication
Specific Skill
Teamwork
Creativity
Flexibility
Studying Abroad
Whether you're in high school or college, participating in a program that allows you to earn money while you learn is an incredible opportunity.
Demonstrating to potential employers that you are capable of fast adapting to new circumstances by, among other things, meeting new people and learning about new cultures while also attempting to navigate a novel, unfamiliar, and sometimes terrifying environment may be very impressive.
It's possible to demonstrate the following by studying abroad:
Sensitivity To Cultural Norms
Foreign Language Proficiency
Adaptability
Soft Skills
Independence
Resistance to Pressure
Interpersonal Skills
Fundraising
This could be the only obligation that falls on your shoulders in an organization, or it could be one of many. It is also possible that this was something you did as a part of a project or simply to assist a buddy in need.
It is not as simple as it may sound, and in order to be successful in fundraising, you need a wide variety of abilities. These are the kinds of skills that recruiters will absolutely be interested in seeing on a resume, so be sure to include them.
A history of successful fund-raising can demonstrate the following:
Business Savvy
Marketing Skills
Teamwork
Communication
Project Management Skills
Writing Skills
Analytical Thinking
Relevant Hobbies
They're just things you do in your spare time, right? Try not to form opinions so quickly.
Drawing fantasy maps takes an in-depth understanding of world-building, which puts you at an advantage when applying for creative writing jobs.
The fact that you spend time caring for your own garden demonstrates that you have a genuine interest in landscaping design.
Depending on the pastime, they may demonstrate a wide variety of skills, including those described above as being transferable, as well as something completely new!
Keep in mind, though, that listing every activity you've ever heard of on your resume is not going to make you seem more remarkable; rather, it will merely make your CV look more cluttered. If you weren't actively involved in it, you shouldn't mention it.
How to list extracurricular activities on your resume?
Below are some guidelines on how to list extracurricular activities on your resume.
No matter where you choose to mention your extracurriculars, you should always include the name of the group, your role within it, as well as the days you participated in the organization's activities.
When you want to use your extracurricular activities to demonstrate your skills and experiences, you should also include major responsibilities, accomplishments, and awards that you have won in the form of bullet points.
How would something like this actually work? An entry for extracurricular activities can be placed in your experience area or in a section that is specifically designated for that purpose, exactly like a job or internship.
Even if you were not in a position of leadership, you should still demonstrate what you performed as a member by using robust and quantifiable bullet points that highlight the qualities you want a potential employer to see on your resume.
It is possible that the skills and experience gained through extracurricular activities can make up for the lack of working experience, but this is only the case if the extracurricular activities are somewhat related to the position being applied for and possess practical transferable skills that could be useful in the position.
Now that you have learned about how to list extracurricular activities on your resume, be careful and make sure you'll end up having one with competitive quality. Nonetheless, AdmissionSight will make sure that your extracurricular activities show that you have participated in a wide variety of activities that demonstrate both depth and breadth of involvement. Feel free to set up an appointment today to book your initial consultation at AdmissionSight.