Is Columbia Test Optional?
Is Columbia Test Optional? According to an announcement that was published on the Columbia Undergraduate Admissions website, the test-optional admissions policy that Columbia University has in place for applicants to Columbia College and Columbia Engineering has been extended through the Class of 2026.
This decision was reportedly made "in response to continued disruptions to standardized testing availability due to the COVID-19 pandemic," as stated by the Office of Admissions. Because of the widespread cancellation of standardized tests like the SAT and ACT as a result of the COVID-19 pandemic, the University made the decision to implement a test-optional policy for first-year applicants during the admissions cycle for the academic year 2020-2021 in late May of 2020. The rationale behind this decision was given as the widespread cancellation of standardized tests thus answering the question is Columbia test optional.
Applicants whose plans to take the test had to be scrapped because of the pandemic will be able to submit their applications even if they do not have test scores. Applicants who already have test scores will have the option of submitting them, but it is strongly recommended that they do so. The revised policy had taken into effect on October 1.
Columbia University has announced that they will continue to accept self-reported scores and official scores upon enrollment, but that the university will be test-optional for an additional year in order to accommodate students who experienced difficulty during the COVID-19 pandemic. This decision was made in recognition of the fact that some students may not be able to take the test more than once.
To further expound on the question "is Columbia Test Optional?",  the student's grade point averages, their high school academic accomplishments, and the criteria for successful high school education will continue to serve as the primary indicators of student achievement even if they choose not to submit a test.
Transfer students attending Columbia will still be expected to provide their test scores, assuming they have taken any exams. Moreover, having explained "is Columbia Test Optional?", the university added that it will still act in accordance with the recommendations made by the Ivy League, but it has not yet decided what kinds of tests student-athletes are required to take.
Columbia Acceptance Rate
What is the current Columbia acceptance rate? Another application season at Columbia University was filled with remarkable success. The institution received an almost identical number of applications, 60,377, to the record-breaking number of 60,551 applications received the previous year. The acceptance rate for Columbia University's Class of 2026 was 3.73 percent, which is very similar to the 3.66 percent rate from the previous year.
Although the numbers for the previous two years did not change, they were very different from the numbers for the 2019-2020 admissions cycle. In that cycle, there were only 40,083 students who applied, and 6.15 percent of them were admitted.
Only 2,253 students from all 50 states and 86 countries around the world were selected to receive the coveted acceptance letter this year. While we already have the answer to "is Columbia test optional?", to further expound on Columbia's acceptance rate, the student body of Columbia University is also more diverse than it has ever been. The following students have been added to Columbia University's Class of 2026 since last year:
There was a 4% increase in the number of students who identified themselves as students of color.
An additional three percent of students whose families did not attend college
2 percent more Pell-grant-eligible students
2 percent more students coming from other countries
Acceptance Rates for the Columbia College Class of 2026
| | | | |
| --- | --- | --- | --- |
| | Number of Applications | Accepted Students | Acceptance Rate |
| Regular Applications | 54,072 | 1,603 | 2.96% |
| Early Applications | 6,305 | 650 | 10.31% |
The Regular Admissions Results for Columbia University for the Class of 2026
The number of applications for Columbia's regular admissions program for the Class of 2025 came very close to matching its record-breaking total. In the regular decision process, the university was given a total of 54,072 applications but only accepted 1,603 students. In the regular admissions round, Columbia University, which is considered to be one of the most selective schools in the Ivy League, only accepted 2.96 percent of applicants.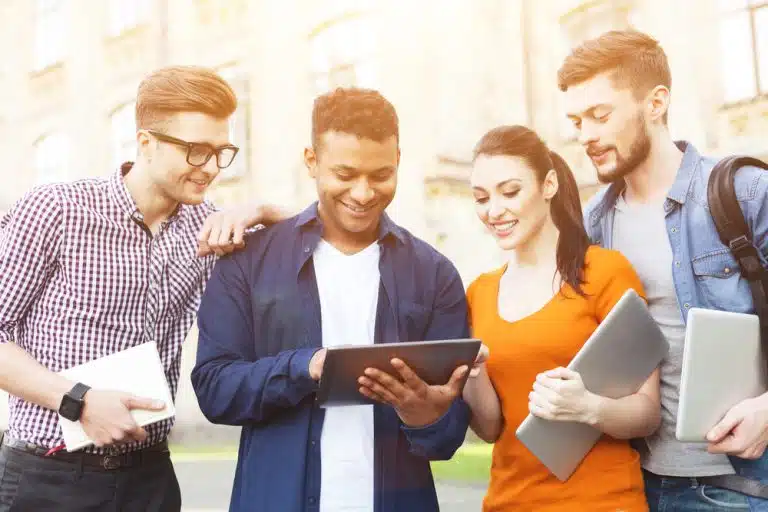 Experts in admissions and the office of undergraduate admissions at Columbia both believe that the rise in applications over the past two years is most likely due to the institution's test-optional policy, which has now been extended until the year 2024.
The Early Admissions Results for Columbia University for the Class of 2026
In December 2021, Columbia University released the results of its Early Admission process for the Class of 2026. This prestigious university revealed that 650 students had been granted early admission, putting the university's overall acceptance rate at 10.31 percent. Whether " is Columbia test optional?" or not, it is highly recommended that you submit your application to Columbia University as soon as possible to increase your chances of being accepted.
Columbia Requirements
What are the Columbia requirements for admission? Every year, Columbia University receives applications from thousands of prospective students. However, admission is granted only to those candidates who have submitted applications of particularly high quality. If you are the type of person who has always dreamed of attending a university, having the answers to your query of "is Columbia test optional?", it is imperative that you are familiar with the acceptance rate at Columbia University as well as the requirements for admission to Columbia University.
Columbia University GPA requirements
The minimum grade point average required by Columbia is nothing more than a number that prevents your application from being immediately rejected after it has been submitted. Therefore, if you are serious about enrolling in college, you need to ensure that your grade point average is above the minimum requirement set by Columbia University.
Students are required to have a minimum score of 4.1 in order to meet the current requirements for the average GPA at Columbia. This indicates that you need to be one of the top students in your high school in order to be accepted to the university. In addition, you need to enroll in the most challenging Advanced Placement or International Baccalaureate classes that your high school has to offer.
Because they do not have enough time to improve their grades, it is difficult for all of the junior students who have low GPA to meet the requirements for the average GPA required by Columbia. In this scenario, the applicants need to prioritize raising their ACT and SAT scores in order to fulfill the prerequisites for admission to Columbia University.
SAT score to meet the Columbia University admission requirements
Even though Columbia University does not specify a minimum SAT score requirement, the applicant's score is still a significant consideration in the admissions process. Applicants who want to get into Columbia University should have SAT scores that are higher than the university's average requirement in order to be considered.
It is estimated that a composite score of 1505 on the SAT will be necessary to meet the admission requirements at Columbia University. The SAT scale ranges from 200 to 2400. With numbers like these, the university is in an extremely competitive position when it comes to SAT scores. In addition to this, prospective students whose SAT scores are lower than 1450 have a diminished likelihood of being accepted into the institution.
ACT score to meet the Columbia University admission requirements
Your ACT score, in addition to your SAT score, is one of the most important factors in determining whether or not you will be admitted to Columbia University. The university does not specify a minimum ACT score that applicants must have in order to submit an application; however, candidates whose scores are extremely low do not have a good chance of being accepted.
The current trends suggest that a score of 34 on the ACT is necessary to meet the requirements for admission to Columbia University. The applicants have a very high level of competition with this score. In addition, applicants who have an ACT score that is lower than 33 have a difficult time getting into the university of their choice to take the course that they want.
Columbia Application Requirements
The staff in charge of admissions at Columbia examines each application in its entirety and with great care, with the goal of gaining an understanding of what each applicant may bring to our undergraduate community. The purpose of Columbia's application process is to select candidates who the university believes will benefit the most from the opportunity, both during their time at Columbia and for the rest of their lives.
Options for Applications
Either the Coalition Application or the Common Application may be submitted to Columbia University. Finalists in the QuestBridge competition will also have their QuestBridge applications considered. These applications consist of the following:
Information based on one's own autobiography
Detailed lists and explanations of the student's accomplishments, activities, and jobs, as well as his or her summer plans
Personal essay
Questions Particular to the Application for Columbia
In addition to the Coalition Application and the Common Application, you will also be required to respond to questions that are specific to Columbia. The purpose of these questions is to provide the Admissions Committee with a more comprehensive understanding of who you are as a person, including your academic, extracurricular, and intellectual interests.
These questions give us the opportunity to gain a deeper comprehension of your intellectual curiosities, mental routines, passion for education, and sense of identity. These questions give the Admissions Committee the opportunity to learn more about you as a member of the community in which you currently reside as well as the reasons why you believe the distinctive experiences offered by Columbia University both inside and outside of the classroom would be a good fit for your undergraduate education.
Report from the Secondary School
An official transcript from each and every high school that was attended during high school.
The endorsement of one guidance counselor from a high school and a profile of the school
The finished report for the half-year mark
Standardized Tests
For first-year applicants to Columbia College or Columbia Engineering in the fall of 2022, 2023, and 2024, having discussed "is Columbia test optional?" above, Columbia will continue to follow their policy of not requiring standardized testing. On the other hand, you have the option of taking either the ACT or the SAT, and you are free to self-report your scores when you submit your application. In a typical year, we require applicants to submit the following information:
The writing portion of the SAT or ACT is not required.
Applicants are allowed to report their own scores on the application.
Your score on the English Proficient Examination (if necessary)
Recommendations from Teachers
These recommendations need to come from instructors who have instructed you in relevant academic subjects.
Applicants to engineering programs are required to provide a recommendation from an educator in either mathematics or science.
Application Fee or Waiver of Application Fees
In order to submit an application to Columbia University, a non-refundable application fee in the amount of $85 must be paid. Under no circumstances will we be able to reimburse the application fee that was paid. When you submit your application, payment (or a fee waiver) is required, unless otherwise specified.
If it will be a significant financial burden for your family to pay the application fee, Columbia strongly encourages you to request an automatic fee waiver through your admission application.
For International Students
It is required that you are fluent in both standard and idiomatic spoken English in order to be considered for admission to Columbia University. On your application, demonstrating that you have a strong command of the English language can be done in a number of different ways.
English is your primary language at home.
Throughout the entirety of your time spent in secondary school, the language of instruction that was most frequently utilized in class was English.
You have achieved one or more of the scores listed in the following subsections:
A score of 700 or higher on the revised Evidence-Based Reading and Writing section of the SAT (beginning in March 2016)
A composite score of 29 or higher on the ACT's English and Reading sections
If you satisfy any one or more of the criteria listed above, the English Language Proficiency requirement for Columbia University will be considered satisfied. If you do not have the required level of English language proficiency, you will need to take one of the following exams. It has been brought to our attention that in addition to the mandatory standardized tests, we also administer English Proficiency tests.
TOEFL (Test of English as a Foreign Language)
IELTS (International English Language Testing System)
DET (Duolingo English Test)
Columbia University Application Deadline
When will be the Columbia University Application Deadline? Early decision is an option for students at Columbia University, but early action is not. The early decision process is binding, which means that if you are admitted, you are required to attend, whereas the early action process allows you to apply early without committing to attending.
At Columbia, the acceptance rate for students who apply for early decision is 17 percent, while the overall acceptance rate is only 6 percent. The previous school year, Columbia University granted admission to 726 of the 4318 students who had submitted early decision applications.
Some high school students submit their college applications early because they believe doing so will improve their chances of being accepted. Because submitting an application before the early deadline demonstrates that you have a strong interest in the institution, and because it allows your application to be reviewed before those of regular decision applicants, it can improve your chances of being accepted.
November 1
The end of the application period for Early Decision
The cutoff time for applications to the QuestBridge National College Match
November 15
The end of the application period for financial aid with Early Decision
Mid-December
Admissions and financial aid decisions for Early Decision candidates have been released via the internet.
1st of January
The cutoff time for applications using the Regular Decision process
Beginning of January
The deadline for responses to the Early Decision
15th of February
The last day to submit an application for financial aid using the Regular Decision process
Beginning of April
Candidates who submitted their applications through the Regular Decision process will be able to view admissions and financial aid decisions online.
May 2
Regular Decision response deadline
May 15
Enrollment deferral request deadline
Late June
Deadline for submitting the final transcript for incoming students
What type of students goes to Columbia?
What type of students goes to Columbia? The admissions process at Columbia University is holistic, meaning that the university takes into consideration more than just your grades and test scores. The admissions staff at Columbia wants to make sure that the students they choose will be a good fit with the community that exists at the school. The institution claims that it bases its decision on its evaluation of applicants on the following criteria:
The subjects you took and your grades in high school
The resources that are available to you, your family history, your community, and your high school
The caliber of the extracurricular activities you participate in
Your moral fiber and the ways in which it will contribute to the betterment of the Columbia community
The state of your health with Columbia
Indications in your recommendation letters of the intellectual promise and intellectual curiosity you possess
Students who exhibit significant potential in the intellectual realm are sought after by Columbia. In addition to this, they are looking for students who have admirable personalities and who are genuinely enthusiastic about making the world a better place.
Students at Columbia are highly motivated, driven, and independent. Although they are frequently unsure of what they want out of life, they are confident in their ability to accomplish whatever they set their minds to.
If you need help putting the finishing touches on your early applications, or want some advice on whether or not applying Early Decision or an Early Action is a good option for you, at AdmissionSight, we have over 10 years of experience guiding students through the competitive admissions process, including our athletic recruitment program.
AdmissionSight can help you put your best foot forward when applying to college this fall. Contact us today for more information on our services.