John F Kennedy Institute in Government and Public Service in Choate Rosemary Hall
Are you considering a career in government or public service? If so, welcome to a journey through the corridors of power and the halls of influence! The John F Kennedy Institute in Government and Public Service in Choate Rosemary Hall could be your stepping stone to making a significant impact in the world.
Imagine a place where your passion for public service and governance meets world-class education and unparalleled opportunities! This is where aspirations transform into real-world impact. This blog will guide you through everything you need to know about the program, from its core offerings to application specifics, helping you make an informed decision about your future.
What is the John F Kennedy Institute in Government and Public Service program?
The John F Kennedy Institute in Government and Public Service is a prestigious program designed for aspiring public servants. Titled in tribute to a distinguished alumnus of Choate Rosemary Hall, the John F. Kennedy '35 Program in Government and Public Service offers a deep-dive experience for those enthusiastic about philosophy, politics, and economics. Spanning five weeks, the program skillfully integrates academic coursework, hands-on experience, and presentation skills development.
The journey begins with summer reading, laying the groundwork for understanding John F Kennedy's impact and policies. Students initially engage in foundational courses in political science and economics, followed by a selection of electives in law, public policy, and social psychology. The coursework is further enhanced by writing-focused, small-group tutorials that encourage expansive discussions on various philosophy, politics, and economics subjects under the guidance of a faculty advisor.
The program extends beyond the classroom with off-campus internships, offering practical applications of theoretical knowledge. Students have recently taken on roles in the offices of Congresswomen, mayors, state senators, county judges, political campaigns, non-governmental organizations (NGOs), and legal aid services.
As a program highlight, students have the chance to articulate and share their unique experiences in a TED-talk-style presentation, a culmination that brings their journey full circle and connects them with the broader community.
Choate Rosemary Hall: Fostering Future Leaders through the John F. Kennedy Institute in Government and Public Service
Choate Rosemary Hall is a distinguished private, coeducational, college-preparatory boarding school in Wallingford, Connecticut. With a legacy dating back to 1890, it offers an expansive curriculum with over 300 courses, fostering a commitment to community service and global studies. The school is also part of the prestigious Eight Schools Association and the Ten Schools Admissions Organization.
The John F Kennedy Institute in Government and Public Service program at Choate embodies the school's dedication to cultivating leaders prepared to address contemporary challenges. It stands as a testament to the school's commitment to excellence in education, offering students a comprehensive understanding of political science, economics, and leadership—a fitting tribute to its alumnus, John F Kennedy, whose own legacy in public service continues to inspire new generations.
Why should you go to the John  Kennedy Institute in Government and Public Service program?
When you become a part of this program, you are stepping into the vanguard of public service education. Here's what you'll experience:
Expert Insights: Learn from seasoned professionals who have navigated the complex corridors of public service. Their real-world experiences become your lessons, providing you with an in-depth understanding of the political and public landscape. These experts don't just teach; they mentor, offering you wisdom that only comes from years of experience.
Practical Engagement: Beyond the theoretical, this program immerses you in practical learning. Internships place you in the heart of the action, allowing you to apply theoretical knowledge to real-world challenges. Workshops offer a dynamic environment where you can roll up your sleeves and engage with the material hands-on, ensuring that the skills you learn are not just understood but mastered.
Strategic Connections: Build your professional network by connecting with leaders and influencers in the realm of government and public service. These contacts can open doors to future opportunities and provide insights that could shape your career. Networking events are not just a feature of the program; they are a strategic element designed to weave you into the professional fabric of public service.
Leadership Evolution: This program also serves as an incubator for your leadership abilities. You'll be encouraged to lead, to voice your ideas, and to refine your ability to inspire and motivate others. With each course, internship, and workshop, you'll find your leadership skills honed, preparing you to take the helm in your future endeavors.
Joining this program is more than an educational decision—it's a commitment to your future as a leader in public service. Here, your potential is recognized and nurtured, setting you on a path to make a meaningful difference in the world.

Engage with the Pulse of America: JFK Program Courses at Choate Rosemary Hall
Dive into the mechanics of the U.S. political system with a course that brings the Constitution and federalism right to your fingertips. Through the contemporary political scene, you'll grasp how the President, Congress, and the Supreme Court function both on paper and in practice. This is an up-to-the-minute discussion on the figures and parties shaping the nation right now.
Foundations of Political Thought
Embark on an intellectual adventure that traces the roots of Western political philosophy. You'll unlock the principles of modern economics and scrutinize how public policy interacts with economic forces. The course navigates through the ideals of conservatism and liberalism, contrasting them with other global political and economic ideologies. For those in the JFK Signature Program, this course can be your summer key to fulfilling the Political Ideologies requirement.
Topics in Public Policy
Turn the pages of The New York Times and similar publications as you decode the complex web of American public policy. This course uses current events as a springboard for examining the myriad of influences on policy-making, from local advocacy to the global stage.
Learning these courses at Choate Rosemary Hall means learning about the world and actively analyzing and participating in the ongoing dialogue of democracy!

How do you get into the John F Kennedy Institute in Government and Public Service program?
To get into the John F Kennedy Institute in Government and Public Service program at Choate Rosemary Hall, you need to be genuinely interested in philosophy, politics, and economics. The requirement to participate in this program is students who are in grades 10-12.
Building a Strong Network at John F. Kennedy Institute in Government and Public Service program: Strategies and Benefits
Building a strong network while attending the John F. Kennedy Institute in Government and Public Service program at Choate Rosemary Hall is crucial for both academic and professional growth. To do this effectively, actively participate in classes and seminars, and make the most of guest lectures and events featuring experts in the field. Joining student organizations related to government and public service can connect you with like-minded peers, while seeking mentorship from faculty or alumni can provide valuable insights.
Volunteering for projects and utilizing social media platforms like LinkedIn helps maintain connections and showcase your achievements. Internships and work-study programs offer practical experience and expand your professional network. The benefits of these efforts are significant: networking can lead to diverse career opportunities, academic collaborations, and personal growth. It also provides access to professional advice and mentorship, helping to shape your career path.
Importantly, the relationships you build can evolve into long-term professional contacts, offering support and opportunities throughout your career. Remember, the key to effective networking is building genuine, lasting relationships, staying engaged with your network beyond the program, and being helpful and interested in others.
What subjects do I need to prioritize to make my application stand out at the John F. Kennedy Institute in Government and Public Service?
To make your application stand out for the John F. Kennedy Institute in Government and Public Service program, prioritizing certain subjects can demonstrate your commitment and readiness for the field. Here are key subjects to focus on:
Political Science and Government: This is a foundational subject for understanding the principles of government, political theories, and the workings of political systems. Demonstrating a strong grasp of political science shows your direct interest and knowledge in the field.
History: A solid understanding of history, especially political history, is crucial. It helps contextualize current government and public service issues and shows that you have a broad perspective on how past events shape present policies.
Economics: Understanding economic principles and policies is essential, as they play a significant role in government and public service. A good grasp of economics indicates your ability to understand and analyze policy impacts and economic frameworks.
Law and Civics: Knowledge of law, especially constitutional and administrative law, is highly relevant. Civics education provides an understanding of citizens' rights and responsibilities and the workings of government institutions.
Public Policy: If available, studying public policy helps in understanding how policies are formulated, implemented, and evaluated. This subject is directly related to public service and showcases your interest in policy-making processes.
International Relations: This subject is important if you are interested in foreign policy or global aspects of public service. It provides insight into how different countries interact, global governance, and international organizations.
Sociology and Psychology: These subjects help in understanding societal issues and human behavior, which are crucial in formulating people-centered policies and services.
Statistics and Data Analysis: Proficiency in these areas can be a strong asset, as data-driven decision-making is increasingly important in government and public service.
Environmental Studies: If you're interested in environmental policy or sustainable development, this subject becomes relevant.
Communication Studies: Effective communication skills are essential in public service for policy advocacy, public speaking, and writing.
In addition to these subjects, engage in extracurricular activities like debate clubs, Model United Nations, volunteering in community services, or internships related to government or public service. This practical experience, combined with academic knowledge, will significantly enhance your application. Remember to also highlight these experiences in your personal statement, aligning them with your aspirations and the program's objectives.
How to apply to the John F Kennedy Institute in Government and Public Service program?
Step One: Fill Out the Student Information Form
Start your application to the John F Kennedy Institute in Government and Public Service program by clicking "Start Here" found on the webpage. You'll be prompted to complete a brief form that sets the stage for your application. Keep in mind:
Assign a distinct email address, which will serve as your primary login ID.
Expect all communications from Choate in your inbox. Should you need to update your email, reach out to them at [email protected].
Just a little tip: when typing, maintain the standard conventions of capitalization—avoid ALL CAPS or all lowercase.
Once you've submitted the Student Information Form, watch for a confirmation email. Follow the on-screen prompts to create your account and proceed with your application or registration. You will also receive updates from Choate Rosemary Hall as part of their mailing list.
Step Two: Access the Summer Programs Portal
Sign in to your Choate Summer Programs Account. Log in with the email address used for your application and your chosen password or the PIN displayed on the screen.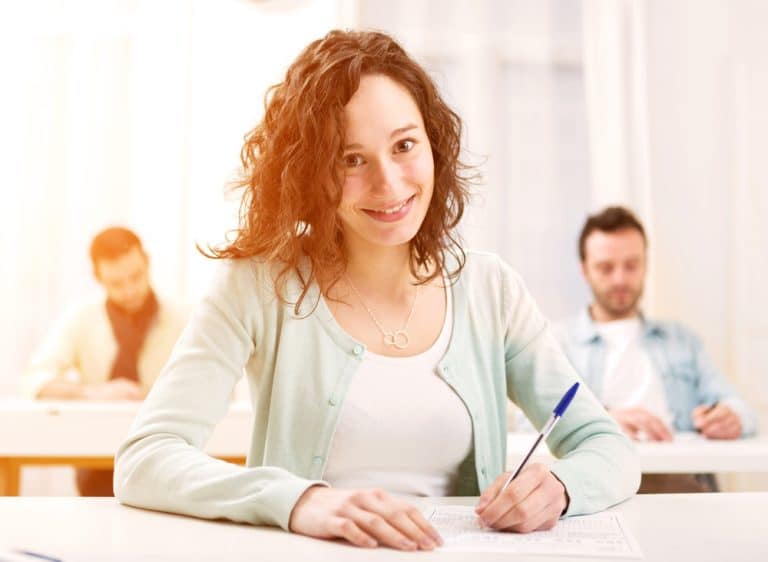 Step 3: Complete Your Application
Required Application Materials:
Choice of Summer Programs: Clearly state the program you wish to enroll in. For this program, make sure you choose the John F. Kennedy Institute in Government and Public Service program.
Course Registration: Course selection for Summer 2024 will begin in February for those who are admitted. Your indicated course interests within your application will guide us in understanding your preferences; actual enrollment in these courses will take place in the subsequent step after acceptance.
Transcripts and Grades: Include your school transcripts showcasing final grades from the last academic year and the current year's courses with available grades. Translations of transcripts not in English must be officially signed and uploaded with the school recommendation form. You're also welcome to submit unofficial transcripts and current grades. Should you need to update or resend these documents, reach out to

[email protected]

.

Recommendations: The School Official Recommendation should come from a guidance counselor or another school authority. An academic teacher should complete the Teacher Recommendation. An additional Supplemental Recommendation is optional but can be included if desired. If you need to resend or send new Recommendation Forms, use the instructions found in your Summer Programs Account Portal.
Personal Statement: A personal statement is a must for all applicants. They will provide prompts to guide you in writing your essay.
English Language Proficiency: If English isn't your first language or you haven't been in an English-taught program for at least two years, submitting scores from tests like the TOEFL, TOEFL Junior, Duolingo, or a similar test is advised. For most academic programs, a TOEFL score of at least 80 is needed, a Duolingo score of 115 or higher, or a TOEFL Junior within Level 5. Post your scores in the Summer Programs portal after your application submission. Applicants lacking an English proficiency test score can still apply and are urged to submit additional English-written work samples via the Summer Programs Portal.

Program Costs
The 5-week John F Kennedy '35 Institute in Government program is priced at $11,620, with a discounted rate of $9,325 available. Additionally, you will enjoy a multi-day, overnight excursion to Washington, D.C., immersing them in the heart of American politics.
Applying for Financial Aid
High School students seeking financial assistance for Academic Enrichment Programs can apply for Summer Programs Financial Aid. The key date to remember is January 31, 2024 – this is the priority deadline for submitting a complete financial aid application along with the necessary IRS documentation. However, if you miss this deadline, you still have the option to apply. Applications submitted after January 31 will be considered based on the availability of remaining funds.
How should I prepare to join/attend the John F. Kennedy Institute in Government and Public Service program?
Preparing to join the John F. Kennedy Institute in Government and Public Service program involves several key steps to ensure that you are well-equipped and ready to make the most of the opportunity. Here's a guideline on how to prepare:
Academic Preparation
Strong Foundation in Relevant Subjects: Focus on subjects like history, political science, and economics. This will give you a basic understanding of the topics you'll encounter.
Develop Critical Thinking and Analytical Skills: Engage in activities that challenge your thinking, like debate clubs or essay writing.
Research the Program
Understand the Curriculum: Familiarize yourself with the courses offered, the program structure, and any specializations that interest you.
Know the Faculty and Their Work: Learning about the faculty's background and areas of expertise can help you identify potential mentors.
Develop Relevant Skills
Communication Skills: Both written and oral communication skills are crucial in government and public service.
Leadership and Teamwork: Engage in extracurricular activities where you can demonstrate and develop these skills.
Gain Practical Experience
Volunteer or Intern: Look for opportunities in local government offices, non-profits, or political campaigns.
Participate in Model United Nations or Similar Activities: These can provide insights into how governmental and international bodies operate.
Networking
Connect with Alumni: Reach out to alumni of the program for advice and insights.
Join Relevant Clubs and Organizations: Being part of relevant clubs at school can help you build a network and gain experience.
Application Process
Prepare a Strong Application: Highlight your academic achievements, extracurricular involvement, and any relevant experience.
Personal Statement: Write a compelling personal statement that reflects your interest in government and public service and how the program aligns with your career goals.
Stay Informed
Current Events: Stay updated with current events, especially those related to government and public policy.
Read Widely: Books, journals, and articles related to government and public service can deepen your understanding of the field.
Financial Preparation
Understand the Costs: Be aware of the tuition and living expenses and plan accordingly.
Explore Scholarships and Financial Aid: Research available scholarships, grants, or work-study programs.
Mental and Physical Preparedness
Time Management Skills: Develop good time management skills to balance academic and extracurricular commitments.
Health and Wellbeing: Establish a routine that allows you to stay healthy both mentally and physically.
By following these steps, you can prepare yourself comprehensively for the John F. Kennedy Institute in Government and Public Service program, ensuring that you are ready to take full advantage of the learning and growth opportunities it offers.
How hard is it to get into the John F Kennedy Institute in Government and Public Service program?
Gaining admission to the John F Kennedy Institute in Government and Public Service program is a challenging yet rewarding endeavor, as it's known for its high selectivity. Candidates who stand out in the selection process usually exhibit:
Exemplary Academic Performance: Applicants should have a track record of academic excellence, showcasing their ability to thrive in rigorous educational environments.
Proven Leadership Skills: The program seeks individuals who have demonstrated leadership in their schools, communities, or other areas, reflecting their potential to lead in public service roles.
Dedication to Public Service: A strong, evident passion for serving the public and contributing to society is critical. Applicants should be able to articulate their commitment to public service and how they envision making an impact.
Exceptional Communication Abilities: Effective communication skills are essential, both in written and verbal forms, as they are crucial for success in government and public service roles.
Overall, the program looks for well-rounded individuals who not only excel academically but also show a deep commitment to public service and have the skills to effectively lead and communicate.

Exploring Career Paths Through Pre-College Experiences: How these programs can shape your future career choices
Exploring career paths through pre-college experiences can be profoundly influential in shaping a student's future career choices, and programs like the John F. Kennedy Institute in Government and Public Service are prime examples of this. Such programs provide a unique blend of academic rigor, practical experience, and exposure to a variety of career possibilities in government and public service sectors.
Firstly, these programs offer a deep dive into the subject matter, allowing students to explore and understand the complexities of government and public service. This foundational knowledge is crucial for making informed decisions about future career paths. Additionally, through interactions with seasoned professionals and mentors in these fields, students gain valuable insights into the day-to-day realities of various roles, helping them align their interests and skills with potential career options.
Another significant aspect is the opportunity for hands-on experience through internships, projects, and simulations. These experiences not only enhance understanding but also provide a taste of professional life in these sectors. It's an invaluable way for students to test their aptitude and passion for a particular line of work before committing to a full-fledged career.
Moreover, the networking opportunities in such programs are immense. Connecting with professionals, alumni, and peers opens doors to internships and job opportunities, and also helps in building a support system that can be crucial for career development.
Furthermore, these experiences often inspire a sense of civic duty and public responsibility. Engaging with societal challenges and public policy issues can ignite a passion for service and lead to a fulfilling career in serving the community and the nation.
Lastly, the skills developed during these programs, such as critical thinking, communication, and leadership, are universally valuable and provide a strong foundation for success in any career.
Programs like the John F. Kennedy Institute in Government and Public Service at the pre-college level not only guide students in making informed career choices but also equip them with the skills and experiences necessary to thrive in their chosen paths. They are a blend of education, experience, and exploration, shaping the minds and futures of young individuals looking to make an impact in the world of government and public service.
How to leverage summer experiences like the John F. Kennedy Institute in Government and Public Service program for college applications and readiness
Transitioning from summer programs like the John F. Kennedy Institute in Government and Public Service to college can be a significant step in your educational journey. Here's how to leverage such experiences for college applications and readiness:
Highlighting Summer Program Experiences in College Applications
Personal Statement: Use your personal statement to reflect on what you learned in the program. Discuss how it shaped your understanding of government and public service and how it aligns with your college goals.
Letters of Recommendation: If possible, get a recommendation letter from a program instructor or coordinator who can speak to your engagement and achievements in the program.
Extracurricular Activities Section: Include the program in the extracurricular section of your application, detailing your involvement and any specific projects or roles you undertook.
Developing a Strong Narrative
Connecting Interests: Use the program experience to showcase a continuous thread of interest in your chosen field. For instance, if you're applying for a political science or public policy major, illustrate how the program fueled this interest.
Overcoming Challenges: If the program involves overcoming challenges or learning new skills, share these experiences to demonstrate resilience, adaptability, and growth.
Academic Preparation and Readiness
Building on Knowledge Gained: The knowledge and skills you acquired during the program can give you a head start in related college courses. Be prepared to build upon this foundation.
Advanced Placement (AP) or International Baccalaureate (IB) Credits: If the program covered material relevant to AP or IB courses, it could prepare you for these advanced studies in high school.
Networking and Mentorship
Maintaining Connections: Stay in touch with instructors and peers from the program. They can provide valuable advice, resources, and support during your college journey.
Seeking Opportunities: Leverage these connections for internships, research opportunities, or college recommendations.
Showcasing Skills and Qualities
Leadership and Teamwork: Emphasize any leadership roles or collaborative projects you were part of in the program. Colleges look for these qualities in applicants.
Critical Thinking and Analytical Skills: Highlight how the program helped develop these skills, which are essential for college-level work.
Preparing for College Life
Time Management and Independence: Reflect on how you managed your time and responsibilities during the program. This experience can be an asset in adjusting to the more independent environment of college.
Adapting to Diverse Environments: If the program involved interacting with a diverse group of people, discuss how this experience has prepared you for the diverse college community.
Continuing Learning and Engagement
Pursuing Related Interests: Continue exploring your interest in government and public service through high school clubs, volunteering, or part-time work.
Staying Informed: Keep abreast of current events and developments in your field of interest. This ongoing engagement shows a genuine passion and curiosity, which is appealing to college admissions committees.
By effectively leveraging your summer program experiences, you not only enhance your college applications but also set the stage for a successful and enriching college experience.
When is the deadline to apply to the John F Kennedy Institute in Government and Public Service program?
The application deadline for submitting your application is January 31, 2024. Mark your calendars!
Notification of Acceptance and Next Steps
After you've completed your application for the Summer Programs and the admissions team from Choate received all the necessary documents, they will evaluate your submission. They will announce our decision in your Summer Programs Account Portal. Keep an eye on your email; they will notify you when your admission status has been updated!
If you receive an offer of admission, here's what you need to do to secure your place:
Fill out and submit the Admission Decision Reply Form.
Provide a signed Enrollment contract by all required parental or guardian parties.
Make a payment for the mandatory, non-refundable fee of $100. Please note that applications lacking this fee will not be processed or considered for review.
Complete these steps within two weeks of receiving your acceptance notice. Since the Choate Summer Programs are quite popular and fill up rapidly, it is recommended that you apply and complete your enrollment promptly to ensure your participation.

When do I find out about my application to the John F Kennedy Institute in Government and Public Service program?
Make sure to log into the Choate Summer Programs Portal regularly. This will be your central hub for tracking your application's progress, uploading any additional documents, and finding extra resources and forms that applicants might need.
When a decision is reached regarding your application, you'll receive an email prompt directing you to the portal for your updated application status.
For those who are accepted, the portal becomes an essential tool for you and your family to manage the enrollment process, register for courses, submit necessary forms, and more, all in preparation for the program's commencement in June.
Where is the John F Kennedy Institute in Government and Public Service program?
The program is hosted in Choate Rosemary Hall, located in the vibrant town of Wallingford, Connecticut. Choate Summer Programs such as the John F Kennedy Institute in Government and Public Service program are set across 458 lush acres, presenting students a chance to engage in a global learning community right in the charming ambiance of New England.
It is a renowned university campus known for its vibrant academic community and state-of-the-art facilities. The Choate Rosemary Hall provides easy access to significant governmental and public service institutions, enriching the learning experience.
When does the John F Kennedy Institute in Government and Public Service program take place?
This program is open for registrations for the summer sessions in 2024. This will run for five weeks, from June 23 to July 26, 2024.
How long is the John F Kennedy Institute in Government and Public Service program?
The John F Kennedy Institute in Government and Public Service is a 5-week summer program.
What are the Societal and Industry Relevance of this John F. Kennedy Institute in Government and Public Service program?
The John F. Kennedy Institute in Government and Public Service likely plays a significant role both societally and within the industry due to the following reasons:
Education and Training in Public Service: The institute likely focuses on educating and training future leaders in public service. This has a societal impact by creating a knowledgeable and ethical workforce equipped to tackle complex societal issues and contribute to good governance.
Policy Development and Research: Institutes like this often engage in policy development and research, influencing local, national, and international policies. Their research can help address critical issues like economic development, health care, education, and environmental sustainability.
Industry Collaboration: Such institutes may collaborate with various industries to bridge the gap between academic research and practical industry needs. This collaboration can lead to innovative solutions to real-world problems and drive economic growth.
Community Engagement and Outreach: They often engage with local communities, fostering civic engagement and public participation in governance. This helps in building a more informed and involved citizenry.
International Relations and Diplomacy: Institutes focused on government and public service play a crucial role in international relations and diplomacy. They can contribute to global peace and stability through research, dialogue, and training in international diplomacy.
Leadership Development: By focusing on leadership development, such institutes prepare individuals to take on significant roles in government, non-profits, and the private sector, influencing societal change and innovation.
Networking and Career Opportunities: They provide networking opportunities and career paths for students and professionals interested in public service, leading to a more dynamic and interconnected professional environment.
Advocacy and Public Awareness: Such institutes often engage in advocacy and raising public awareness on important issues, thereby playing a vital role in shaping public opinion and policy.
Developing Essential Skills Through John F. Kennedy Institute in Government and Public Service in Choate Rosemary Hall
The John F. Kennedy Institute in Government and Public Service at Choate Rosemary Hall offers an exceptional platform for students to develop essential skills like communication, leadership, and critical thinking. These skills are not only fundamental for success in government and public service roles but are also highly valued in various other fields. Here's how the program helps in honing these skills:
Communication
Oral and Written Communication: The program likely involves numerous opportunities for students to engage in debates, presentations, and written assignments. These activities encourage the articulation of ideas clearly and persuasively.
Active Listening and Feedback: Students learn to listen actively to peers and instructors, a critical aspect of effective communication. The exchange of feedback further refines their ability to convey and receive information constructively.
Public Speaking: Opportunities to speak in public, whether in class discussions or during presentations, help students to become confident and effective public speakers.
Leadership
Team Projects and Group Work: Collaborative projects are a staple in such programs, offering students the chance to take on leadership roles, coordinate with team members, and drive initiatives to completion.
Problem-Solving in Real-World Scenarios: Engaging in simulations or real-world case studies requires leading through complex situations, a key aspect of effective leadership.
Mentorship Opportunities: Interactions with mentors and role models from the field of government and public service provide insights into effective leadership styles and strategies.
Critical Thinking
Analyzing Complex Issues: The curriculum likely involves studying complex governmental and public service issues, requiring students to analyze, synthesize, and evaluate information.
Developing Reasoned Arguments: Students are encouraged to develop and present arguments backed by evidence and logical reasoning, which is a core aspect of critical thinking.
Reflection and Open-Mindedness: The program's diverse perspectives and challenging topics promote reflection and open-mindedness, essential components of critical thinking.
Beyond the classroom, extracurricular activities, internships, and interactions with a diverse student body and faculty also contribute to the development of these skills. Participating in Model United Nations, debate clubs, or volunteering in community services can provide additional platforms for practicing and enhancing these skills.
These experiences not only prepare you for future academic and professional challenges but also shape you into a well-rounded individual capable of making thoughtful, informed decisions and leading with integrity and confidence. The John F. Kennedy Institute in Government and Public Service, therefore, serves as an excellent foundation for students aiming to excel in diverse and impactful careers.

Your Passport to Making a Difference: Concluding Thoughts on the John F Kennedy Institute at Choate Rosemary Hall
The John F Kennedy Institute in Government and Public Service at Choate Rosemary Hall is a journey into the heart of leadership, governance, and societal impact. Here, the leaders of tomorrow are sculpted, dreams are nurtured, and the future of public service is reimagined. If you're ready to leave your mark on the world, the doors of the John F Kennedy Institute are wide open, waiting for you to step in and begin your story of change and leadership. Where will your journey take you? The answer lies within the enriching experiences and opportunities that await at Choate Rosemary Hall.
Looking for expert help to navigate pre-college program applications? Partner with AdmissionSight, where seasoned college admissions experts are at your service. With a strong track record of guiding many students to secure spots in prestigious universities worldwide, we're ready to elevate your academic journey. Take the first step towards your educational goals – schedule a consultation with us today!