Johns Hopkins Regular Decision Notification Date
When Does Johns Hopkins's Regular Decision Come Out?
Johns Hopkins University (JHU), founded in 1876, is a well-known institution that takes pride in being the country's first research university. Leading in research and education today, admission is extremely competitive. If Johns Hopkins piques your interest, you might want to take note of "When does Johns Hopkins's regular decision come out?" The Johns Hopkins regular decision notification date is usually scheduled in late March.
JHU offers both regular and early decision admissions. The Early Decision I is due on November 1st while the Early Decision II and Regular Decision deadlines are both due on January 3rd, with applicants hearing back in mid-December and late March, respectively.
Early Decision is a binding application, which means that if you are accepted to Johns Hopkins, you must withdraw all other applications and must attend Hopkins. You do not have to apply for Early Decision 1 before applying for Early Decision 2. Colleges claim to provide Early Decision 2 to students whose schedules prevent them from applying to their first-choice school through ED1.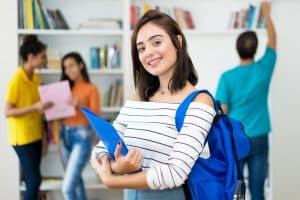 The main reason students apply to ED2 is that they were deferred or denied from their first-choice institution.
The regular decision is the most common form of application deadline that most applicants use. Regular decision college application dates are often in early January. There is no limit to the number of schools to which you can apply while applying through regular decisions. If you are accepted by more than one college, you can pick which one to attend and you are not required to enroll at any college.
Last March 18, 2022, was the Johns Hopkins regular decision notification date for this cycle. There were 1,586 regular decision applicants admitted to the Class of 2026
How Does The Admissions Process At Johns Hopkins Work
How does the admissions process at Johns Hopkins work? You can apply to Johns Hopkins through the Common Application or the Coalition for College Application. Several application materials are required by Johns Hopkins, including:
Two Teacher Evaluations
Secondary School Report (including a school counselor recommendation, transcript, and high school profile)
Mid-year Report
$70 Application Fee or Fee Waiver (optional)
Before you can begin your application, you must first fulfill several admissions requirements.
Standardized Test Scores
All applicants' self-reported or official SAT or ACT results will be reviewed by Johns Hopkins. You can self-report your test results using the Coalition for College Application or the Common Application.
Johns Hopkins permits you to submit your highest scores in each section to calculate an overall composite score, which you can attach to your application.
SAT
The SAT Reasoning Test (SAT) is a college entrance exam utilized by several universities to judge your academic readiness. It evaluates you in three key areas:
Math
Critical reading
Writing
Most students will take the test in the fall of their senior year or in the spring of their junior year. However, it is best to take the exam as soon as possible so that you have adequate time to repeat it if you are dissatisfied with your initial score.
Accepted students' middle 50% composite SAT scores ranged from 1500 to 1550. While there are no minimum criteria established by Johns Hopkins, you should aim to attain performance at the higher end of this range to be a competitive applicant.
As previously stated, Johns Hopkins will evaluate your highest section scores from all SATs taken, even if they were taken on different dates. As a result, whenever you retake the SAT, you should upload your new test scores.
You can also submit SAT Subject Tests in one or more areas of interest if you want to demonstrate your academic strengths, however, this is entirely optional.
ACT
College admissions committees utilize the American College Test (ACT) to determine if you have the essential skills to pursue your studies at the college level. The ACT, like the SAT, has various components that determine your skills in different areas.
It consists of four multiple-choice tests and one optional writing test:
English
Math
Reading
Science
Optional writing test
Accepted students had ACT scores in the middle 50 percent for each section ranging from 34 to 35. While there is no minimum score imposed by Johns Hopkins, your chances of admission will be higher if you are at the upper end of the middle 50% range.
Because of COVID-19, Johns Hopkins has declared that both the ACT and SAT are optional for now. Taking any test, on the other hand, is a fantastic way to boost your application.
Language Proficiency Examinations
If your primary language is not English or you have not attended an English language school in the past three years, Johns Hopkins suggests that you submit documentation of your English competence.
The following tests are accepted:
Cambridge English Exam – either C1 Advanced or C2 Proficiency
Duolingo English Test (DET)
IELTS (International English Language Testing System)
TOEFL (Test of English as a Foreign Language)
Unlike the SATs and ACT, Johns Hopkins requires applicants taking the TOEFL to have a minimum total score of 100.
They also recommend sub-scores for each section:
Reading – 26
Listening – 26
Writing – 22
Speaking – 25
Similarly, Hopkins expects applicants to have an IELTS score of 7.0 or higher, a DET composite score of 120, and a Cambridge C1 Advanced or C2 Proficiency test score of 185 or higher.
Although it is not required, Hopkins suggests that applicants with ACT Reading and English scores of less than 30 or SAT Evidence-Based Reading and Writing scores of less than 690 submit IELTS, DET, TOEFL, or Cambridge English results. Hopkins encourages applicants to do so to best present their language preparation.
GPA
Accepted students at Johns Hopkins have an average GPA of 3.9, and 99% of admitted students are in the top 10% of their class. This average GPA indicates that Johns Hopkins is quite selective. However, if you are concerned about your GPA, a GPA of less than 3.0 is not automatically grounds for rejection.
Indeed, according to Daniel Creasy, former Associate Director of Undergraduate Admissions at Johns Hopkins University, "competitive schools could stock themselves with 4.0-GPA robots if they wanted; the fact that they don't mean that they value other qualities beyond brute academic force."
Your standardized test scores are one component of your application; Hopkins will also consider your experiences, community involvement, and interpersonal traits. However, if you have any extenuating circumstances that have affected your academic performance, you should expound them in your application essay.
Interview
Interviews are not required for admission to Johns Hopkins. However, if you want to meet with the admissions committee through an interview, you need to contact them.
Admissions representatives conduct many college interviews, but some universities also use alumni members. An interview provides an opportunity for you to highlight your abilities and demonstrate your personality to the committee.
Interviews are crucial, and you should thoroughly prepare for them. However, don't excessively worry about these interviews because they typically won't make or break your application. Try to have fun while developing a relationship and conversing with Johns Hopkins alumni or officials.
Supplemental Essays
Supplemental essays are used by many institutions to gain a feel of your personality beyond your extracurricular activities, test results, and teacher evaluations.
Supplemental essays, as opposed to the Common Application personal statement, allow institutions to ask applicants whatever they want. As a result, your response is critical since it provides you with an opportunity to express your thoughts directly to the admissions committee through writing.
Many people ask about the evaluation process while considering how to get into Johns Hopkins. Johns Hopkins has provided some insight into what transpires between the application deadline and the Johns Hopkins regular decision notification date.
The institution approaches the application review process holistically; which means that they consider applicants as a whole and do not reject any application solely on a single criterion.
They focus on the following:
Academic character
Impact and initiative
Personal contributions
The first factor is academic character. As a result, your grades should ideally match the Johns Hopkins average GPA, and your SAT scores should be in the upper percentiles.
Impact and initiative speak to your community service and drive to pursue your interests. Again, the impacts and initiatives you discuss should be relevant to your application narrative.
If you are a cellist with a passion for music therapy, volunteering to play music in your community may fit into your personal story better than a semester on the soccer squad.
Contributions are determined by your personal characteristics. As admissions officers review applications, they ask, "What personal qualities does this student possess that would make them a good fit for our campus?" So, discuss your hobbies and interests and how they will assist you to enrich your campus life.
Overall, admissions at Johns Hopkins seek service, leadership, and innovation in your application.
How Many People Get Waitlisted By Johns Hopkins?
Admission from the waitlist depends on available space and the needs of a certain class. As a result, Johns Hopkins cannot provide information regarding an individual's chances in any academic year.
Students who have been admitted during the Johns Hopkins regular decision notification date must accept their spot by May 1. If there are any remaining spaces in the class, the admissions officers will go over the waitlist to admit more students where there is room.
On March 19, Hopkins admitted 1,652 additional members of the Class of 2025 from a pool of 33,236 applicants in the regular decision (RD) cycle. They join the 824 students admitted during the two rounds of early decision.
Now, how many people get waitlisted by Johns Hopkins? There were 3,724 students on the waitlist, according to the Common Data Set for Fall 2021 admissions. Out of more than 3,000 waitlisted students, 2,611 of them accepted a seat on the waiting list, and 2 were eventually admitted.
To remain on the waitlist, you must complete the Wait List Reply Form on your application portal at mydecision.jhu.edu by the deadline. It is not necessary to submit any additional materials, but you may send any revisions to your application. If you do decide to submit revisions to your file, make sure they will make a significant contribution or give new information.
Students on the waitlist may give additional information to the admissions committee by the time applications for admission are reviewed. If you are updating your application, John Hopkins recommends the following:
Letter of Interest: A one-page letter provided to the admissions committee explaining why you are still interested in Hopkins and why you believe it is the best school for you.
Updated Resume: Share about your activities throughout your senior year. This should contain any new information that was not included in your original application.
Revised Transcript: Your most recent grades, even if they are beyond the mid-year report, can be useful. If feasible, request that your guidance counselor submit them. In addition, a final transcript is required when it becomes available. (A final transcript will be required if you are admitted off the waitlist.)
Please do not include additional letters of recommendation, writing samples, research or term papers, or any other supplementary materials such as CDs, slides, or portfolios. Any changes should be communicated to your regional admissions representative.
Include your full name, birth date, school name, and a note that the additional materials will be used as an update to the waitlisted application.
Does Early Action Increase Chances At Johns Hopkins?
Johns Hopkins has announced the results of their Early Admission Round I for the Class of 2027. This elite university reported that 533 students were accepted in the first round of admission. Decisions on Early Decision II will be revealed on February 17, 2023, and the Johns Hopkins regular decision notification date is on March 17, 2023.
Looking back, the competition for the Class of 2026 was fierce, with only 6.5% of the 37,150 early and regular decision applicants receiving the coveted admissions letter. The incoming class included residents from 48 different states, the District of Columbia, Puerto Rico, the US Virgin Islands, Guam, and 63 other countries.
In addition, the pupils represented 7,774 high schools from throughout the world. Below shows the admissions statistics for last year's admissions cycle.
Johns Hopkins University Acceptance Rate for the Class of 2026 
| | | | |
| --- | --- | --- | --- |
| | Number of Applications | Admitted Students | Acceptance Rate |
| Regular Applications | 31,650 | 1,586 | 5% |
| Early Applications (ED I & ED II) | 5,500 (approx) | 822 | 15% |
A total of 2,408 students were admitted to Johns Hopkins for the Class of 2026, with 1,586 students receiving an "admitted" result during the Johns Hopkins regular decision notification date.
In the previous three years, most major institutions have reported a decreasing trend in acceptance rates, most likely owing to the COVID-19 pandemic, optional standardized testing, and an increase in the number of students seeking college. Johns Hopkins is one of the most competitive non-Ivy League colleges in the country as admission rates constantly dropped.
If you are curious about "Does early action increase chances at Johns Hopkins?" applying for Early Decision (ED) at Hopkins gives you a slight advantage over candidates applying for Regular Decision (RD). The university wants to accept students who are likely to attend, and ED guarantees this.
However, keep in mind that there are certain disadvantages to applying to this program. For one thing, it is binding, which means that if you are admitted, you must matriculate at Hopkins (except in special cases).
As a result, you should only apply to ED if Hopkins is your top choice. Furthermore, you will not be able to leverage and compare financial aid offers, as you would if you applied to other institutions' RD.
You should only apply to Johns Hopkins early decision if you are certain that Johns Hopkins is your top option. If you have high test scores and grades by the end of junior year, you may be a good early-decision candidate.
In recent years, Johns Hopkins has accepted around three times as many early decision applications as the university's overall acceptance rate. However, comparing those two rates is difficult because students that apply early decision tend to be of the highest caliber and have prepared for their applications years earlier.
Gaining admission to Johns Hopkins is not easy; it attracts extraordinarily gifted students who frequently achieve great test scores. Whether applying to the Early Decision or the Regular Decision round, the admissions committee will consider more than just your GPA.
Learn more about increasing your chances to get into Johns Hopkins with AdmissionSight's blog. To start building your admissions strategies for college, book an initial consultation with AdmissionSight today.