Juniper Institute for Young Writers
The Juniper Institute for Young Writers is a summer writing program for students with enthusiasm for prose and poetry and who are aiming to take their writing to the next level. The Juniper Institute for Young Writers wants students to be curious, hard workers who are willing to experiment with all forms of writing and collaborate with peers.
The Juniper Institute for Young Writers is an immersive experience consisting of other writing students and Juniper teachers and staff. It's a pre-college experience on the University of Massachusetts campus, one of the nicest colleges in Massachusetts, they rank number one in campus dining according to the Princeton Review.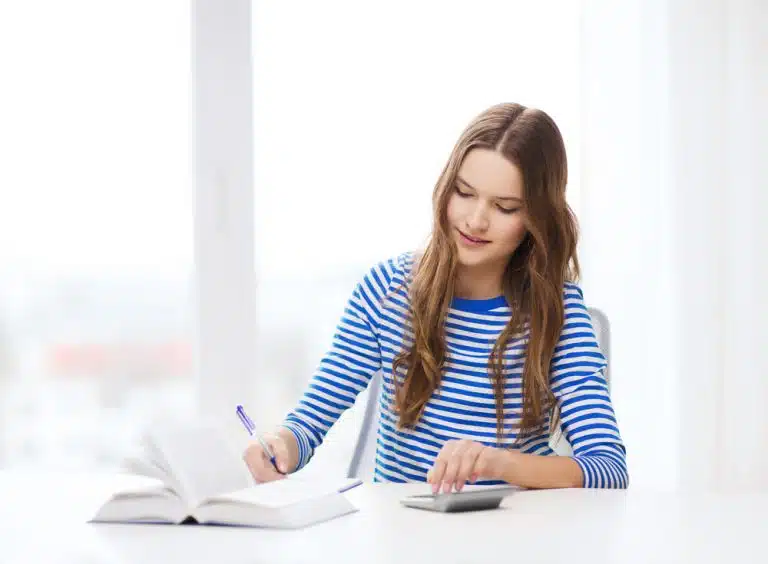 The Juniper Institute for Young Writers is a special summer writing program because it's open to students from 8th grade to 12th grade, and the program offers diverse readings and studies that may not be offered in high school. They cap their Writing Labs at 10 to ensure one on one work and prominent feedback, there are other sessions and courses as well, which will be explained in-depth in this blog post.
There are so many summer programs out there, so it can take a lot to find the right fit for you when applying, but a great part of the Juniper Institute for Young Writers is if you can't get to Massachusetts, they do have an online program to participate in, which provides flexibility and is affordable. The online program is for this year but could be a potential for the future. If you are still searching for a summer program, check out our list of summer programs here, or with our Summer Program Applications, we will select appropriate programs for you to pursue, and assist in editing five applications for you, helping you find the perfect fit.
Keep reading to learn more about the Juniper Institute for Young Writers and how AdmissionSight can help you apply.
About Juniper Institute for Young Writers
The Juniper Institute for Young Writers is put on in association with the MFA Program for Poets and Writers at UMass, the program was founded by Dara Wier and Noy Holland, both professors in the MFA program. They are both critically acclaimed authors and are dedicated to the Juniper Institute for Young Writers and the MFA program. Read more about them, the directors of the in-person program here.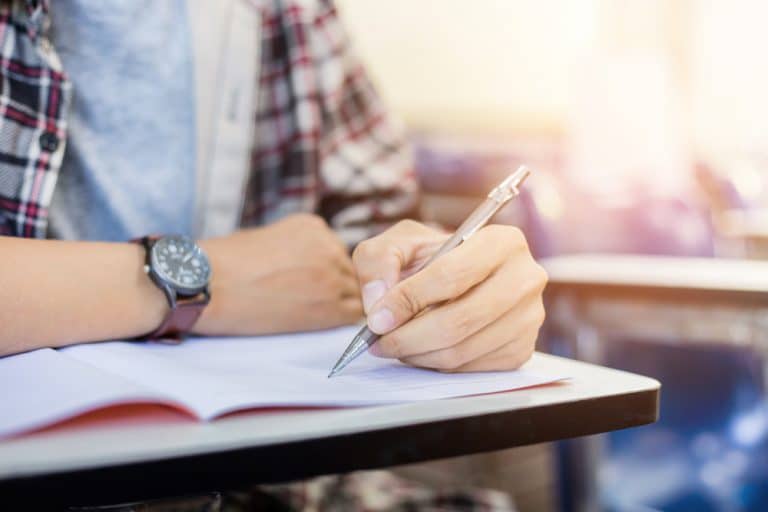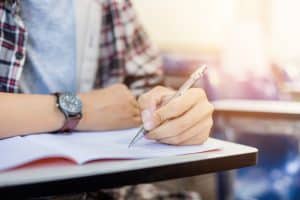 Workshops and Sessions
The week-long Juniper Institute for Young Writers program consists of writing labs, craft sessions, writer's life talks, participant readings, and more. Students are able to practice their writing skills in prose, poetry, word, image, fiction, essay, memoir, and autobiography.
There are various programs that are special to the Juniper Institute for Young Writers, like the Craft Sessions, Writing Lab, Writers Life Talks, Participant Readings, and Write-along.
Craft Sessions
The Craft Session is an everyday one-hour elective where Creative Writing instructors focus in-depth on one element of a craft, there are five out of eight possible topics, these seminars will be made available as online recordings after the sessions to ensure everyone has access. Each session has a maximum of 30 participants to allow for a conversation with the instructor. This is a great time for a student to learn about various topics from professionals.
Here is an example of what the topic of a Craft Session would look like:
Painting World with Words by Dāshaun Washington
"In this craft session, we will focus on recreating concrete images in the form of text. We will reshape memories and materialize them in a corporeal body. Using descriptive language and experimentation with structure, we will clearly illustrate a multidimensional image that reaches beyond the page and stimulates the sense of sight, sound, smell, touch, and taste.
This craft session will teach us to see lines of a poem as singular images that adhere to the next to build a greater image. We will find ways to call upon things by other names – inventing new ways to say, mother, lover, rain, sea, tree, heart, home. Letting each line be a brushstroke that works towards the illustration of an awe-inspiring image, we will birth new worlds and methods for capturing them on the page."
Read about the other craft sessions to choose from here.
Writing Lab
The Writing Lab is the main portion of the Juniper Institute for Young Writers program. The Writing Labs meet every day for two hours, totaling 10 hours of interaction between peers and instructors via Zoom. Each lab is capped at 10 students for a close-knit environment.  During this time, participants will learn about forms, subjects, styles, and modes in writing while getting and giving feedback.
The Writing Lab is held at a college level to give students the means to challenge themselves while getting a glimpse at what college could be like studying writing.  High school is an important time to get introduced to diverse and different voices, some high schools don't afford that which is why summer programs are that much more beneficial, the factors that make a top university include diverse environments, it's good to be exposed to that in high school.
This is an example of what a Writing Lab is like:
Myth, Fantasy, and Afrofuturism by Yvettee Lisa Ndlovu
"Magic, monsters, and the marvels of time travel. Dragons and distant planets. Enchanted forests and flying carpets. In this lab, we will focus on the myths and traditions that writers use to invent their own enchanted tales in new and exciting ways. We will experiment with the myths from our own cultures, traditions, and hometowns and use them to construct new worlds.
Some lab sessions will be dedicated to Afrofuturism, a subgenre of fantasy/science fiction that uses African mythology. Lab activities will include finding a myth from your hometown & crafting a new story based on that myth, the retelling of a popular fairytale, inventing a new technology or turning something boring & ordinary such as a pencil into the uncanny in a story.
We will craft works that will carry us on journeys to lands of myth and magic, stretching our imaginations and challenging ourselves to reimage the very foundations of our own world." Check out the Writing Labs page to read about the other lab descriptions.
Writers Life Talks
The Writer's Life Talk is for creative writing instructors to share readings of their own work, answer questions, give advice, and more. It's a great networking chance as well as a chance for students to learn more about their teachers. These specific tasks will be recorded to share as well, in case students can't attend live. This special program is included in all of the online programs. The schedule of the Writer's Life Talks looks like this:
7/20: Getting Started
7/22: Sharing Your Work
7/24: Maintaining Momentum
Write-alongs
The Write-alongs are writing prompts and challenges given to participants as a daily writing problem, so these participants can put into practice what they're being taught throughout the week, or write whatever they choose. All of the materials provided in Write-alongs will be available after the program ends, there are 10 Write-alongs, and all online programs will participate.
Participant Readings
The Participant Readings give students the choice to share their writing with other participants and instructors from any of the other groups, this is specifically for the full program participants. It occurs three times out of the week to give all students who want to participate in a chance.
Day in the Life
A normal day at the Juniper Institute for Young Writers looks like this:
10:30 AM: Craft Sessions or Q&A
12:00 PM Community Lunch at Berkshire Dining Commons
1:00 to 4:00 PM Workshops
4:00 PM Open Mic
7:30 PM: Readings
Eligibility and Applying
Students from the 8th to the 12th grade are eligible for the Juniper Institute for Young Writers program. To apply, students must choose the workshop they most are interested in, and based on the strength of their application and writing sample, they will be admitted.
Online Program
Due to coronavirus, the in-person institute for this summer had to be canceled, but three are still online opportunities to be had. It's to look at the bright side of coronavirus, but this gives students the possibility to attend a program from home, at a lesser cost and it shows motivation, even during a tough time.
Admissions counselors often ask about initiatives, using your time wisely, motivations and more, this is the perfect time to prepare by utilizing the Juniper Institute for Young Writers as well as, planning your extracurriculars to ensure you can answer those questions. We can help you plan using our Extracurricular Planning program at AdmissionSight, to make sure you're on the right path to answering those questions and impressing admissions representatives.
If you are curious as to how Coronavirus may impact other school-related topics like college admissions, read this handy blog.
There are two online programs as well as a full program. The full program is most similar to the normal Juniper Institute for Young Writers program, it is full for this year. But, the two online programs called packages are still open.
Instructors
The Juniper Institute for Young Writers online program is taught by various creative writing instructors. Some of them are working on their MFA in writing through UMass, and have specific talents and outlooks shown through their Writing Labs and Craft Sessions. Read more about the individual instructors here.
The Program Assistants are current undergraduate students at UMass Amherst who study English, are writers, and more. They only participate in the in-person program, but to learn more about them for next year read about each Program Assistant here.
Tuition of Online Program
The tuition for the online Full Program is $900 which includes the writing lab, craft sessions, writer's life talks, participant readings and write alongs, and 18 full hours with instructors via Zoom, recordings to keep, and more.
The tuition for Package #1 which includes writer's life talks and write alongs is $200 for three one hour sessions during the week of the Juniper Institute for Young Writers program.
The tuition for Package #2 which includes craft sessions, writer's life talks and write alongs is $400. This program includes everything the first package does along with the craft sessions every day of the week for an hour.
Since the program for 2020 is online, it comes at a cheaper cost than staying on campus. This might be a great chance to test out the program to see if it's a good fit for next year.
There are also various foundations that are scholarship sponsors for the Juniper Institute for Young Writers program. The three sponsors aim to help youth who cannot afford to attend the program. The three sponsors are:
The Charles Hayden Foundation
The Community Foundation of Western Massachusetts
Four Wings Photography
Learn more about each individual sponsor here.
In terms of tuition in general, summer programs can be expensive, but three are ways to win contests, bypass various classes or courses in college, and more. AP courses and exams can be a way to bypass entry-level classes in college, and winning different contests or competitions can help provide monetary scholarships, like the Scholastic Art and Writing Competition, they give over $300,000 in scholarships to some recipients. There are other scholarships like the Davidson Fellows Scholarship, the gift almost $8 million to students, plus there are various Humanities Competitions, that not only give awards but scholarships as well.
Juniper Institute for College Writers
If you are not in high school, maybe you are working on your undergraduate degree or masters, there is an institute through UMass for you! The Juniper Institute is run through the MFA Program for Poets and Writers at UMass Amherst and is similar to the Juniper Institute for Young Writers just more in-depth. The program is a week-long at UMass Amherst, with similar programs such as craft sessions, workshops, readers series, and more at a more mature level. To learn more about each individual program and the Juniper Institute in general, visit here.
The two stand out programs for the Juniper Institute is the Guest Writers and Manuscript Consultations.
Guest Writers
Guest Writers is another opportunity for students to observe working writers. There are faculty writers who are apart of the entire program, as well as visiting poets and writers who visit for a few days, give a reading, and also provide a session. Check out all the faculty writers and visiting writers and their accomplishments here.
Manuscript Consultations
Students who participate in the program receive a lot of attention in their workshops due to the small number of participants. As a participant, if you have a longer piece of writing, 20 pages of poetry or 35 of prose, there are consultation spots for one on one review for a $300 fee. If you choose to participate, a guest writer reads a portion of your piece before the  Juniper Institute, and then during the program, you meet for one hour.
Visit this page if you'd like to learn more.
AdmissionSight also assists with Graduate School Admissions, we help brainstorm, edit essays, provide strategy and more, so if you have participated in the Juniper Institute and decide you want to continue schooling, contact us to help.
End of the Chapter
The Juniper Institute for Young Writers is a fantastic summer program for students to hone in on their writing techniques, skills, and practice all while experiencing college and working with real-life writers to critique their craft. Although this year's program is online, continue to check their website for application information for next year, and if you want to start preparing now, whether you need Academic Guidance for courses to take before you attend the program or you want to research all of the summer programs out there now is the time!