How to Get Into Amherst: A Step-by-Step Guide
Amherst College, located in Massachusetts, is one of the top liberal arts colleges in the United States. Over the years, it has gained a reputation for academic excellence and a commitment to diversity and inclusivity. If you aspire to be a part of the Amherst community, this step-by-step guide will walk you through the process of getting into Amherst College and help you understand what it takes to become a successful applicant.
Understanding Amherst College
Before diving into the application process, it's important to understand the unique qualities that make Amherst College stand out among its peers. Established in 1821, Amherst is one of the oldest liberal arts colleges in the country. It has a rich history, and its alumni have gone on to make significant contributions in various fields.
Amherst College, nestled in the picturesque town of Amherst, Massachusetts, holds a special place in the landscape of American higher education. Its charming campus, adorned with historic buildings and lush greenery, provides an idyllic setting for intellectual exploration and personal growth.
A Brief History of Amherst College
Amherst College was founded by Colonel Zephaniah Swift Moore, previously the president of Williams College. The establishment of Amherst College was largely in response to a schism at Williams College, and Moore, along with many students from Williams, played a pivotal role in founding and populating the new college.
Amherst ranks as the third eldest higher education institution in Massachusetts. The college took its name from the town, originally named in honor of Jeffery, Lord Amherst, who led the British forces in North America during the French and Indian War. Initially founded as an institution exclusively for men, Amherst opened its doors to women in 1975.
Throughout its history, Amherst College has been at the forefront of educational innovation. It was among the first colleges to adopt a student-centered curriculum, allowing students to tailor their education according to their interests and passions. This progressive approach to learning has shaped countless minds and continues to inspire generations of students.
Over the years, Amherst College has also been a hub of intellectual discourse and groundbreaking research. Its faculty members and renowned experts in their respective fields have contributed significantly to the advancement of knowledge. Students can engage in stimulating discussions, collaborate on research projects, and learn from some of the brightest minds in academia.
Why Choose Amherst College?
There are several reasons why Amherst College might be the right fit for you. First and foremost, Amherst offers a rigorous academic program that challenges and stimulates students. The small class sizes and close faculty-student relationships foster a collaborative and engaging learning environment.
Amherst College is committed to promoting diversity and inclusion on campus. The college has a need-blind admission policy for U.S. citizens, which means that students are admitted regardless of their financial situation. This commitment to accessibility ensures that students from all backgrounds can attend Amherst College and contribute to the vibrant tapestry of ideas and perspectives on campus.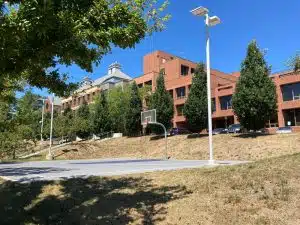 Furthermore, the college provides extensive support and resources to help students thrive academically, socially, and personally. From academic advising and tutoring services to a wide range of extracurricular activities and student organizations, Amherst College strives to create a holistic college experience that nurtures the whole individual.
Outside of the classroom, Amherst College offers a vibrant campus life. Students can participate in various clubs, sports teams, and cultural organizations, allowing them to pursue their passions and form lasting friendships. The college also hosts numerous events, lectures, and performances that enrich the cultural fabric of the campus community.
Amherst College's location in the beautiful Pioneer Valley of Western Massachusetts further enhances the student experience. Surrounded by scenic landscapes, charming towns, and a thriving arts scene, students have ample opportunities to explore and engage with the local community.
Choosing a college is a significant decision, and understanding the unique qualities and opportunities offered by Amherst College is crucial in making an informed choice. Whether it's the rich history, the student-centered approach to education, or the commitment to diversity and inclusion, Amherst College stands as a beacon of intellectual curiosity, personal growth, and academic excellence.
Preparing for Amherst: High School Coursework
When it comes to preparing for Amherst, your high school coursework plays a crucial role. Admissions officers at Amherst College value a challenging curriculum that demonstrates your academic abilities and potential.
At Amherst, the emphasis is not solely on meeting strict course requirements but rather on the quality and rigor of the courses you choose to take. By selecting advanced courses in English, mathematics, science, social sciences, and foreign languages, you can strengthen your application and showcase your dedication to academic excellence.
However, it is important to note that Amherst College values more than traditional core subjects. They understand the importance of a well-rounded education and recognize the value of courses that allow you to develop critical thinking, writing, and research skills. Thus, courses in the arts, humanities, and interdisciplinary studies can also enhance your application and demonstrate your intellectual curiosity.
Recommended High School Courses
While there are no strict course requirements, several recommended courses can further bolster your application. These courses include advanced placement or honors courses in various subjects. For example, taking AP Calculus or AP Biology can showcase your proficiency in STEM fields, while AP English Literature or AP World History can highlight your skills in the humanities.
Moreover, taking courses beyond the standard curriculum can demonstrate your willingness to go above and beyond expectations. For instance, pursuing independent research projects or enrolling in college-level courses at local universities can showcase your ambition and intellectual drive.
Importance of Advanced Placement (AP) Courses
Amherst College recognizes the value of Advanced Placement (AP) courses and encourages students to take advantage of them. These courses demonstrate your willingness to challenge yourself academically and provide an opportunity to earn college credit.
Taking AP courses allows you to delve deeper into subjects that interest you and gain a more comprehensive understanding of the material. Additionally, performing well on AP exams can demonstrate your ability to excel in a college-level environment and may even allow you to place out of introductory courses at Amherst.
However, it's essential to balance challenging coursework and maintaining a strong academic performance. While Amherst values academic rigor, they also appreciate applicants who have explored their interests beyond academics. Engaging in extracurricular activities, pursuing leadership roles, or participating in community service can demonstrate your ability to manage your time effectively and contribute to the broader community.
In conclusion, while there are no strict course requirements for admission to Amherst College, your high school coursework is pivotal in showcasing your academic abilities and potential. By selecting challenging courses, such as advanced placement or honors courses, and exploring various subjects beyond the core curriculum, you can demonstrate your intellectual curiosity and commitment to academic excellence. Remember to balance challenging yourself academically and engaging in extracurricular activities to showcase your well-roundedness as an applicant.
Standardized Tests: SAT and ACT
You must submit standardized test scores from the SAT or ACT as part of the application process. These tests evaluate your knowledge and skills in critical reading, writing, and mathematics.
Standardized tests have been a part of the college admissions process for many years. They provide colleges with a way to assess a student's academic abilities in a standardized and objective manner. The SAT and ACT are two of the most well-known and widely accepted standardized tests in the United States.
The SAT, originally called the Scholastic Aptitude Test, was introduced in 1926. It has undergone several changes over the years, but its purpose remains to measure a student's readiness for college-level work. The test consists of multiple-choice questions in reading, writing, and math and an optional essay section.
The ACT, on the other hand, was first administered in 1959. It was initially created as an alternative to the SAT and has since gained popularity among students and colleges. The ACT also assesses a student's reading, writing, and math knowledge and includes a science section.
Understanding SAT and ACT Scores
Applicants admitted to Amherst College have an SAT score between 1440 and 1570 or an ACT score of 32 and 35. When reviewing applications, Amherst College considers both your highest section scores and superscores (the highest subscores from different test dates). This allows you to showcase your strengths across multiple test sittings.
While Amherst practices holistic admissions, meaning your test scores are just one application component, strong scores can bolster your application. However, SAT and ACT scores are not the sole determining factor in the admission decision.
It's important to remember that these score ranges are just a guideline. Admissions decisions are based on a holistic review of your application, which includes factors such as your high school GPA, extracurricular activities, essays, and letters of recommendation.
Preparing for the SAT/ACT
Preparing for standardized tests requires careful planning and practice. Numerous resources are available, including official study guides, online practice tests, and tutoring services, to help you familiarize yourself with the format and content of the exams.
When preparing for the SAT or ACT, starting early and creating a study schedule that allows you to cover all the necessary topics is crucial. This will give you ample time to review the material and identify any areas where you may need additional support.
One effective strategy is to take practice tests to gauge your current level of readiness. This will help you identify your strengths and weaknesses, allowing you to focus on improving in areas where you need additional support. Practice tests also give you a sense of the timing and pacing required for each exam section.
In addition to practice tests, consider utilizing other study resources such as flashcards, study groups, and online tutorials. These resources can provide different perspectives and approaches to tackling the test questions.
Preparing for standardized tests is not just about memorizing facts and formulas. It's about developing critical thinking skills, time management strategies, and test-taking techniques. Investing time and effort into your test preparation can increase your confidence and maximize your chances of achieving a strong score.
The Application Process
Now that you have a solid understanding of Amherst College and have prepared academically, it's time to tackle the application process.
Applying to college can be an exciting and nerve-wracking experience. The application process lets you showcase your unique qualities and demonstrate why you would be a great fit for Amherst College. In this expanded version, we will delve deeper into the different components of the application process and provide you with valuable insights and tips.
How to Write a Compelling Application Essay
The application essay is one of the most important parts of your college application. It allows you to showcase your personality, experiences, and aspirations. Use this space to highlight what makes you unique and how your background and interests align with the values of Amherst College.
Writing a compelling application essay requires careful thought and planning. Start early and brainstorm ideas for your essay. Reflect on your experiences and choose a topic that allows you to demonstrate your growth, resilience, or passion for learning. Be authentic and let your voice shine through in your writing.
Remember, the essay is not just about showcasing your achievements. It's also an opportunity to show the admissions committee who you are as a person and how you will contribute to the Amherst College community. Take the time to craft a well-written and thoughtful essay that truly reflects your character and aspirations.
The Importance of Extracurricular Activities
Extracurricular activities play a vital role in the Amherst College application process. Admissions officers are interested in seeing how you have impacted your community, pursued your passions, and taken on leadership roles.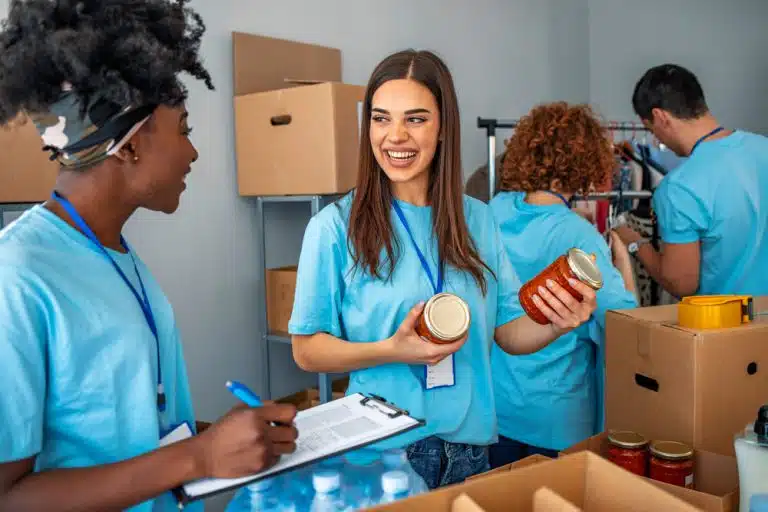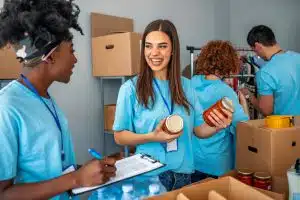 When selecting extracurricular activities, it's important to choose those that genuinely interest you. Quality of involvement is more important than quantity, so focus on activities that align with your interests and allow you to make a meaningful contribution. Whether participating in a sports team, joining a club, volunteering, or pursuing a hobby, highlight the skills and experiences you have gained through your involvement.
Extracurricular activities demonstrate your commitment and dedication and provide an opportunity to develop valuable skills such as teamwork, leadership, and time management. Admissions officers are looking for well-rounded individuals who can contribute to the vibrant campus community at Amherst College.
Letters of Recommendation: Who to Ask and Why
Letters of recommendation provide insight into your academic abilities, character, and potential. They give the admissions committee a glimpse into your strengths and achievements from someone who knows you well.
When choosing recommenders, selecting individuals who can speak to your abilities and accomplishments is important. Typically, you will need two letters of recommendation from teachers who have taught you in core academic subjects. It's a good idea to build strong relationships with your teachers throughout high school to ensure that they can write compelling letters on your behalf.
When asking for a letter of recommendation, make sure to provide your recommenders with all the necessary information, such as a resume or list of accomplishments and goals. This will help them write a more personalized and insightful letter highlighting your unique qualities.
Remember, letters of recommendation are an important part of your application and can support your candidacy. Choose recommenders who know you well and can speak to your strengths and achievements, as their perspective can greatly enhance your application.
Financial Aid and Scholarships
Financing your college education might be a concern for you and your family. Amherst College is dedicated to ensuring education is affordable for every student they admit.
At Amherst College, they understand how vital financial aid is for you to achieve your academic dreams. They believe that no student, including you, should miss out on attending college due to financial reasons. Therefore, they've rolled out a thorough financial aid program to assist you.
Their financial aid program aims to ensure the cost of studying at Amherst College doesn't deter anyone. They adopt a need-blind admission stance for U.S. citizens, ensuring your financial status doesn't affect your admission outcome. This policy mirrors their drive to foster an inclusive community where students are selected for their academic prowess and accomplishments, irrespective of their financial history.
Once you're in, Amherst College commits to covering 100% of your demonstrated financial need. Recognizing that every student's financial situation is distinct, they aim to offer personalized financial aid solutions tailored to your particular requirements. Their financial aid team collaborates closely with you and your family to evaluate your financial status and decide on the aid amount you need for tuition, fees, and other academic costs.
Understanding Amherst's Financial Aid Policy
The core of their financial aid approach is the conviction that college should be open to students like you, regardless of your financial standing. They aim to maintain clarity and fairness in deciding on financial aid eligibility.
When you seek financial aid at Amherst College, they evaluate different factors, such as your family's earnings, assets, and expenditures. They also factor in any unique scenarios that might influence your capacity to contribute financially to your education. Their mission is to ensure the financial aid they grant is precisely calibrated to your needs, making your college experience affordable.
Beyond need-based financial aid, Amherst College also offers a plethora of scholarships. These are conferred based on your merit, talents, and certain criteria outlined by the scholarship programs. They value and wish to honor students like you who have showcased excellent academic accomplishments, leadership traits, and dedication to their communities.
Available Scholarships and How to Apply
Amherst College presents a variety of scholarships to back students in their educational journey. Thanks to their generous donors who are invested in the profound impact of education, these scholarships exist.
When applying for these scholarships, be diligent in scrutinizing the eligibility prerequisites and any supplementary stipulations. It's crucial to adhere to all the application cut-off dates and provide any essential supplementary documents for scholarship consideration. They cater to a vast array of fields and passions, spanning from STEM to humanities and arts.
It's recommended that students like you delve into the scholarship options at Amherst College and utilize these opportunities to subsidize your education. Their financial aid department is consistently ready to guide and assist you during the application phase.
Amherst College is passionate about the idea that financial aid and scholarships are tools to reduce the financial strain of college and enable students like you to chase your aspirations and realize your utmost potential. They stand by their commitment to render education reachable and cost-effective for everyone and welcome you to be part of their dynamic community of academics and visionaries.
Interview Tips and Tricks
Once you have submitted your application, there is a possibility that you may be invited for an interview. While interviews are not required, they provide an opportunity for you to strengthen your application and showcase your interest in Amherst College.
Preparing for Your Amherst Interview
Before your interview, take the time to research Amherst College and familiarize yourself with its programs, values, and community. Prepare thoughtful questions to ask your interviewer to demonstrate your genuine interest in the college.
Practice your interview skills by conducting mock interviews with friends or family members. This will help you feel more confident and articulate your thoughts effectively during the interview.
Common Interview Questions
While every interview is unique, there are common questions that you can prepare for. Be ready to discuss your academic interests and goals, extracurricular activities, experiences that have shaped you, and why you believe Amherst College is the right fit.
What to Do After You're Accepted
Your hard work and dedication have paid off; now it's time to consider the next steps.
Housing and Meal Plan Options
Once accepted, you will receive information about housing and meal plan options at Amherst College. Take the time to carefully review your options and make choices that align with your preferences and needs.
Consider factors such as proximity to academic buildings, community atmosphere, and any specific housing requirements or preferences you may have. Similarly, explore different meal plan options and select one that suits your dietary needs and lifestyle.
Orientation and First-Year Programs
Amherst College offers orientation and first-year programs to help incoming students transition smoothly into college life. These programs provide an opportunity to meet fellow students, learn about campus resources, and get acquainted with the college's academic expectations and community values.
Participating in orientation and first-year programs can be a great way to start your college journey on the right foot. Take advantage of these opportunities to connect and immerse yourself in the vibrant Amherst College community.
Getting Involved on Campus
Once you have settled into college life, consider joining campus activities and organizations. Amherst College offers many clubs, sports teams, arts groups, and community service opportunities.
Explore your interests and passions by joining clubs or organizations that align with your areas of interest. Getting involved on campus will not only enrich your college experience but also provide opportunities for personal growth, leadership development, and building a sense of community.
As you embark on your journey to get into Amherst College, remember to stay true to yourself and present your accomplishments and aspirations with authenticity. The process can be challenging, but with determination and a well-rounded application, you can increase your chances of becoming a proud member of the Amherst College community.
Interested in further understanding the roadmap to Amherst College? With more than a decade of experience, AdmissionSight has been a reliable guide for students amid the competitive admissions landscape.
Turn to AdmissionSight this fall to enhance your college application. Contact us today to explore more about our service offerings.