MIT GPA and SAT Requirements
The Massachusetts Institute of Technology (MIT) is a non-profit private research university that holds the position of number one in the QS World University Rankings 2022 in twelve distinct academic disciplines. It has held this position for the previous ten years as well. The Massachusetts Institute of Technology (MIT) is widely recognized as having a reputation as one of the best engineering schools in the United States.
Applicants to MIT must complete their applications together with their MIT GPA and SAT requirements on the MIT website as the institution does not participate in the Common Application program.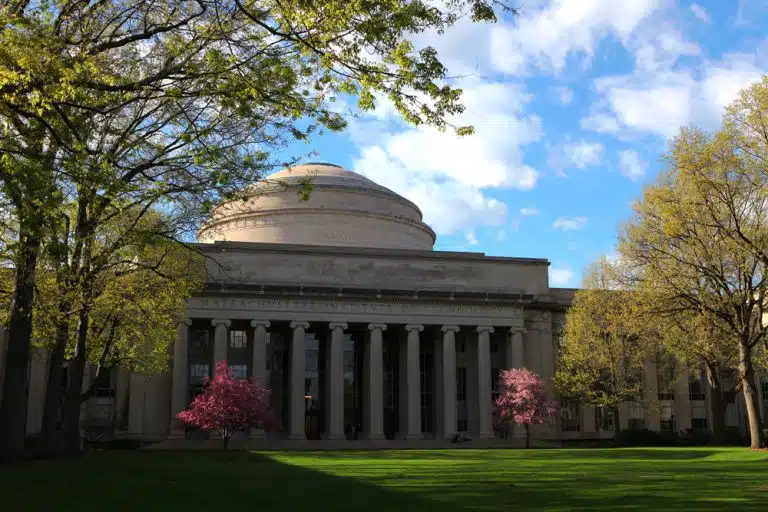 The applicant can successfully navigate their way through the college application process with the implementation of the appropriate plan of action, despite the fact that gaining admission to MIT may be a challenging endeavor. We will learn more about the MIT GPA and SAT requirements in greater detail.
MIT SAT Requirements
What are MIT SAT Requirements?  The Scholastic Aptitude Test (SAT) and the American College Testing Program (ACT) are both required standardized examinations for admission to MIT. The College Board is in charge of administering the SAT test for MIT.
Part of  the MIT GPA and SAT requirements, the MIT SAT is a test that helps the Institute determine whether or not an applicant is prepared for more advanced coursework. There are a lot of schools that say they don't have a minimum score for the SAT, but the reality is that there is a secret SAT requirement. This is determined by the standard deviation of the school's scores.
Applicants to the Massachusetts Institute of Technology are generally encouraged to have SAT scores that place them in the top one percent of all test takers. On a scale of 1600, the institution routinely accepts SAT composite scores of up to 1510, which is below the threshold at which admission should be regarded as ambitious and is part of the MIT GPA and SAT requirements.
According to some estimates, a minimum SAT score of 1470 may be required for admission for some students. The estimated average score on the SAT composite for freshman applicants is 1550 out of a possible 1600 points. When it comes to the highest average score on the SAT composite, MIT is ranked first in the state of Massachusetts and second in the entire country. Given that 75 percent of applicants send in their SAT scores, getting a score that is competitive is absolutely essential.
| | | | |
| --- | --- | --- | --- |
| Section | Average | 25th percentile | 75th percentile |
| Reading | 790 | 780 | 800 |
| Math | 745 | 720 | 770 |
| Composite | 1535 | 1500 | 1570 |
The average score for the Scholastic Aptitude Test (SAT) at the Massachusetts Institute of Technology is 1525. Your SAT score should be relatively close to the national average if you want to have a chance of getting into the Massachusetts Institute of Technology (MIT).
If you have a score that is closer to 1460, it is likely that you will have a more difficult time being accepted. A score of 1590 should be your goal if you want to consider the Massachusetts Institute of Technology (MIT) a "target" school (one that you have a good chance of getting into).
SAT Test Requirements
Are you the one who is thinking about taking the SAT in the not-too-distant future? The following is a list of the various requirements for the SAT test that you need to satisfy in order to be eligible to take it.
In order to take the SAT, you need to meet both the age requirement of at least 13 years old and the requirement of having completed the ninth grade.
Educational Prerequisites for the SAT: To take the SAT, you do not need to fulfill any particular educational prerequisites in order to do so.
Required Documents: In order to register for the exam, you must be in possession of a valid photo identification card, such as an Adhar Card (for students in India) or a passport.
The number of times you can take the exam and the number of times you can register to take it are both unlimited if you are a student taking the SAT.
The MIT Scores of Students from Other Countries
The minimum score on the Scholastic Assessment Test (SAT) that must be achieved by international students in order to be admitted to MIT constitutes a global standard. The English as a Second Language option is not one that is provided by MIT's ESL programs.
Aside from the MIT GPA and SAT requirements, The Massachusetts Institute of Technology requires all of its students to demonstrate that they are proficient in the use of English in everyday life. For the Internet-Based Test, also known as the iBT, the minimum possible composite score is 90. It is suggested that you do so.
You must earn a score of at least 23 for each of the sections, as well as a total score of at least 100.
In the same way, it is recommended to get a score of at least 23 on each and every section of the revised TOEFL paper-delivered test, also known as the PDT. A minimum composite score of 577 is required if the student has taken the TOEFL paper-based test, also known as the PBT, prior to June 17, while a score of at least 600 is recommended for the student.
It is very important for all of the applicants to submit their scores, and it is very important for international students to register for the tests using the same name that they have mentioned on their application form and in their MyMIT account.
SAT Score Choice Policy
The candidate's school should have a policy in place called "Score Choice," as this will play a significant role in the testing strategy.
The term "superscoring" refers to the Score Choice policy that MIT adheres to, which is "Highest Section." In order to provide further explanation, you have the option of selecting the SAT tests that you want to send to MIT. Your highest section scores from each of the SAT test dates that you submit will be taken into consideration by the reader of your application, out of all the scores that MIT receives.
The practice of a college choosing to consider only your highest section score across all test dates is known as superscoring. For example, when you took the SAT for the first time, you received a score of 690 in mathematics and 720 in reading and writing.
The SAT score for the second time around is 700 overall, with a reading and writing score of 710 each. Your score of 720 on the reading and writing section of test 1 and your score of 700 on the math section of test 2 will be combined to determine your "superscore" if the college to which you are applying uses superscores, also known as "highest scores across sections."
Does MIT Require SAT 2023?
Does MIT Require SAT 2023?  The new testing requirement for the 2022–2023 application cycle at MIT applies to prospective first-year students as well as transfer students who want to enter MIT in 2023.
Both incoming first-year students and students transferring into MIT are required to take either the SAT or the ACT. Standardized tests help us better evaluate the academic preparedness of all applicants, and they also help us identify socioeconomically disadvantaged students who may not have access to advanced coursework or other enrichment opportunities that would otherwise demonstrate their readiness for MIT.
According to research conducted at MIT, standardized tests help us better evaluate the academic preparedness of all applicants. They believed that a requirement was more fair and transparent than a policy that allowed students to choose whether or not to take the test. They do not mandate that you take the writing portion of the ACT or the optional essay on the SAT.
Writing and communication are very highly valued at MIT, despite the fact that neither the ACT writing section nor the SAT optional essay is required for admission. They are of the opinion that students in any field should learn to write prose that is clear, organized, and eloquent, and that they should also learn to present facts, data, and ideas in a convincing manner.
As a result, all undergraduate students at MIT are required to satisfy a communication requirement. This requirement incorporates instruction and practice in writing and speaking into all four years of the undergraduate program at MIT, as well as all of its individual components.
MIT's GPA Requirements
What are MIT's GPA Requirements? The average grade point average at the Massachusetts Institute of Technology (MIT) is 4.17. GPA is necessary for admission to the Massachusetts Institute of Technology (MIT). Because of this school's average grade point average (GPA), admission to the Massachusetts Institute of Technology (MIT) is exceedingly difficult. Some of the most accomplished students from all over the world have already submitted their applications to MIT in the hopes of landing a spot at the prestigious institution.
To gain a competitive advantage over other qualified applicants to MIT, it is recommended to earn grades of "A" in virtually all of the subjects taken. It is also recommended that applicants enroll in a number of advanced placement or International Baccalaureate classes in order to demonstrate their academic prowess.
If your grade point average is lower than or equal to 4.17, then it is possible that admission to the Massachusetts Institute of Technology (MIT) will be difficult for you.
However, the Massachusetts Institute of Technology (MIT) takes into account the ENTIRE application; we can make up for a low GPA with additional factors, which we will go over in the following paragraphs.
You have reached the pinnacle of academic achievement if your cumulative grade point average is 4.17 or higher. Students who have a lower grade point average are required to make up for it by achieving a higher score on either the SAT or the ACT.
MIT's Acceptance Rate
What is MIT's acceptance rate? As a candidate looking to get into a college, you should be aware that the acceptance rate is the first thing that can help you define a strategy for success. Each college has its own unique acceptance rate, and you should be aware of this fact.
When you compare the list of colleges and top institutions, you will find that each institution has a unique acceptance rate. This is because each college and top institution is independently ranked. You should check it to determine your chances of admission because some schools have admission rates as low as 2 percent and many schools have admission rates that are higher than 5 percent.
Early Admissions Process for MIT
The Massachusetts Institute of Technology received 14,781 early action applications for the Class of 2026, which is slightly less than the 15,036 applications that were received the previous year. Of those 14,781 applications, the university accepted 697 students, which corresponds to an acceptance rate of 4.72 percent.
This is the lowest acceptance rate in a preliminary round among its peer group, which is composed of universities from the Ivy League and Stanford. In the previous academic year, MIT granted admission to 719 students, which corresponds to an acceptance rate of 4.78 percent.
MIT Overall Acceptance
The number of students accepted into the Class of 2026 at the Massachusetts Institute of Technology was 1,337 out of a total of 33,976 applicants, which corresponds to an acceptance rate of 3.94 percent. There has been a 2 percent rise in applicants for both Early and Regular action, bringing the total to a record high.
Since the year 2020, there has been over a 66 percent increase in the number of applications. The number of students accepted into the Class of 2025 at MIT was 1,457 out of a total of 33,240 applicants, which corresponds to an acceptance rate of 7.26 percent.
MIT Regular Admissions Results over the Past Three Years
The Institute for the Study of Advanced Technology (MIT) received a record number of applications for both the Class of 2025 and the Class of 2026. The number of applications received was significantly higher than the number of applications received before the pandemic, and the classes of 2025 and 2026 received over 66 percent more applications than the class of 2024.
The comparison chart that can be found below elucidates the dramatic rise in the number of applicants over the course of the past three years. Students in the Classes of 2024 and 2025 Generation of 2026
| | | | |
| --- | --- | --- | --- |
| | Class of 2024 | Class of 2025 | Class of 2026 |
| Total First-Year Applicants | 20,075 | 33,240 | 33,796 |
| Admitted Applicants | 1,457 | 1,340 | 1,337 |
| Overall Admission Rate | 7.3% | 4.1% | 3.9% |
The Application to the MIT
Both the early action and regular decision application processes are open to prospective students at MIT. Unlike many other highly selective educational institutions, the Massachusetts Institute of Technology (MIT) does not utilize the Common Application or the Coalition Application, but rather an independent application that is unique to the institution.
However, it is comparable to other applications in the sense that you will be required to fill out sections such as your biographical information and activities and extracurriculars that you have participated in.
Recommendation Letters (also known as LORs)
MIT requires that you provide a recommendation from a teacher in two different subject areas, one of which must be in the field of mathematics or science and the other in one of the humanities, social sciences, or languages.
Deadlines
There is a deadline for MIT's Early Action program, and there is also a deadline for the Regular Decision program. The deadline for Early Action is November 1st of each year. The submission deadline for Regular Decision is on January 5th. Both the Early Action and Regular Decision application deadlines necessitate the submission of a February Updates and Notes Form; the latter must be postmarked no later than February 15th.
This form provides an opportunity for you to update MIT on anything significant that has occurred since you submitted your application. It also includes the official grades you received at the midyear point of the academic year.
The Interview from MIT
When it is feasible, the Massachusetts Institute of Technology (MIT) conducts interviews with alumni who are members of the MIT Educational Council. Following the submission of the first two parts of your applications, an Educational Counselor might get in touch with you through email. Because of COVID, the interview process for the 2021–22 application will be conducted entirely online.
The majority of interviews for Early Action will take place in November, and the majority of interviews for Regular Action will take place in January.
Admissions Chances
The admissions process at MIT is extremely difficult due to its low acceptance rate and the high average SAT and ACT scores of its applicants. However, in addition to your grades and test scores, MIT takes into consideration a variety of other factors as part of its admissions process.
Your participation in meaningful extracurricular activities and keeping a rigorous course schedule can both help strengthen your application, as can writing application essays that are compelling and glowing letters of recommendation that extol your virtues.
Even if a student's test scores fall outside of the average range for admission to MIT, they may still be given serious consideration if they have a story or accomplishment that is particularly compelling.
It is also important to note that despite having perfect grade point averages and test scores that place them in the top one percent or comparable to the MIT GPA and SAT requirements, many students are still not accepted into MIT. Even if an applicant's grades and test scores are in the normal range for admission, they should still consider applying to a highly selective school such as MIT or one of the Ivy League schools to be a "reach school."
If you need help putting the finishing touches on your early applications, or want some advice on whether or not applying Early Decision or an Early Action is a good option for you, at AdmissionSight, we have over 10 years of experience guiding students through the competitive admissions process, including our athletic recruitment program.
AdmissionSight can help you put your best foot forward when applying to college this fall. Contact us today for more information on our services.