National History Bowl: Why You Should Compete
Have you ever wondered why learning isn't considered as fun as sports? A lot of people would argue it's because we don't treat it the same way, getting excited about the process of learning, competing, and celebrating the wins, the same way we do about sports.
Participating in academic competitions like Spelling Bees, the Science Olympiad, the USA Math Olympiad, the National History Day, or the National History Bowl, are great, fun ways to both learn and have a great time. You don't need to just sit in a classroom to learn history—you can participate in the National History Bowl and learn while competing against the best students in the country, with the top coaches, and at the highest levels!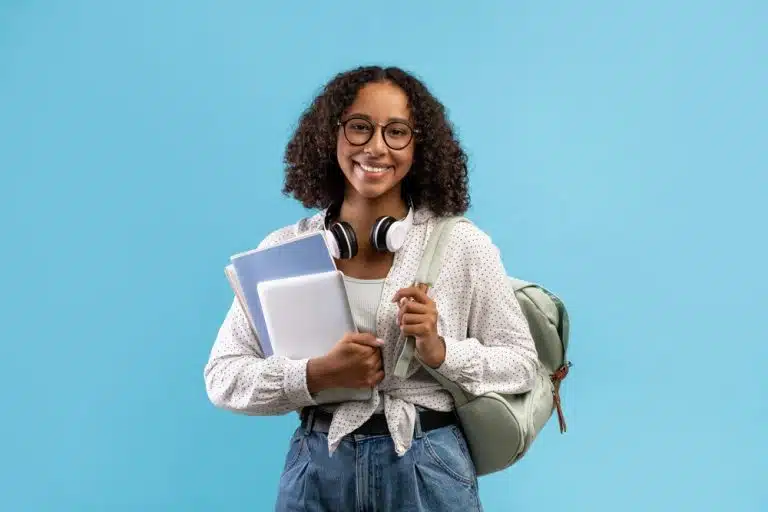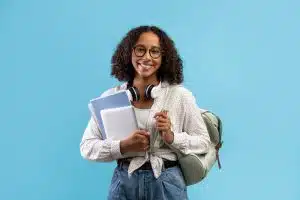 At AdmissionSight we believe that learning can be both fun and educational. And a great way to get into college is participating in these entertaining type of competitions that mix learning and fun, for a once in a lifetime experience.
Among those contests, the National History Bowl sets itself apart as a competition for students in elementary school, middle school, and high school, promoting the study and learning of history among students in a way that makes it both enjoyable and educational.
It's also important to remember that when applying to college, you need to show more than just your grades and your amazing admissions essay. Your resume and transcript need to show extracurricular activities and a true and proved interested in the area that you want to major in. That's another reason why participating in the National History Bowl is paramount to your college application if you're thinking of majoring in history or in any area in the Humanities.
Taking part in the National History Bowl will not only teach you more about science, but it will also give you valuable life skills. It will prepare you for the future as a well-rounded, knowledgeable member of society. Competing in the National History Bowl can also help improve your confidence, leadership, teamwork skills, and your capacity to be an organized individual. At AdmissionSight we believe that all of these skills are of great importance for both the college admissions process and for a successful college career.
Unfortunately, this year, due to the current Coronavirus pandemic, all of the upcoming live, in-person events for the National History Bee and Bowl until July of 2020 have been cancelled. But don't let this discourage you—keep studying, keep practising, and hopefully, soon you'll be able to compete in person again, and show the world your knowledge in History.
What are the National History Bee and Bowl (NHBB)?
The National History Bee and Bowl (NHBB) are history quiz competitions in the United States aimed at students in elementary school, middle school, and high school. The two contests first took place in the 2010-2011 academic year.
Participants first compete in regional qualifying tournaments, and the best students move forward to the National Championship for both the History Bee and the History Bowl, which take place during the spring.
Both competitions were founded together by David Madden in June of 2010. He's a former Jeopardy! champion and currently serves as the Executive Director for both contests.
The National History Bee and Bowl are sponsored by Houghton Mifflin Harcourt, providing outreach support and prizes.
In 2013, the NHBB started the United States History Bee, which is a contest for high school students focusing only on American history.
What's the philosophy of the National History Bee and Bowl?
The people behind the National History Bee and Bowl aspire to promote the education of history throughout the United States and in the entire world. Because of that, they organize events that are fair, educational, and fun for everyone.
They want to help encourage the study of history in schools, which is sometimes neglected, as they believe that appreciating the past will help them, their country, and the world in general.
It's also interesting to note that the questions asked in both the National Bee and Bowl benefit students who are able to connect eras, places, and themes in history. In this regard, students studying and preparing to compete go deeper into the understanding of history, seeing that it's not just about past events, but a way to understand human behaviour.
What's the difference between the Bowl and the Bee competitions?
The History Bee and Bowl are two separate competitions that take place on the same date, although at different times so students can compete in both. The main difference is that the Bee is an individual competition, while the Bowl is a team competition.
In the National History Bowl, students qualify and participate in teams of up to 6 students in a format that includes buzzers, similar to those used in typical high school quiz tournaments. In the National History Bowl, only four students from the team can play at a time (with the others being able to substitute in between quarters). There's also no minimum amount of students in a team, meaning that even one person can participate as a team.
The participants can be from high school (including Varsity and Junior Varsity Divisions) and middle school levels. Since 2018, there is no elementary school level but said students can participate in the middle school level.
Who is eligible to compete?
If you want to participate in the National History Bowl, you have to be 19 years old or younger when your Regional Bowl takes place and must be enrolled in primary or secondary education. Students who are homeschooled can also participate, but students who have enrolled in university (and have graduated high school), cannot compete.
It doesn't matter what region you're from—you can compete for any region, but you can only participate in one tournament per question set, for a maximum of 3 regional rounds per year. Also, team members must all be enrolled at the same school.
What's the format of the tournament?
At all History Bowls that take place on weekends or holidays, they have five preliminary rounds, each consisting of four quarters. The teams play each other in each round. The top teams from each division then compete in the final rounds. Each round takes between 30 and 40 minutes.
Then finals work with the single-elimination format. Teams that have at least a .500 winning percentage in the preliminary matches, or the ones that win a playoff match, can qualify for the National Championships.
What's the format of the game?
The History Bowl is a team history quiz that is played in four quarters per match. Students have a buzzer they press to answer a question. If they're correct, they win 10 points. But if they're incorrect, nobody else can answer the question. There are no negative points.
When they reach the third quarter, the participants can choose a category for their team, hearing eight questions in 60 seconds in that category. They win different points at different levels, and of course, whoever scores the most points, wins in the end.
What type of questions are there?
The questions asked at the National History Bowl are about the history of the arts, sciences, religion, philosophy, language, historical geography, recent history, and even some sports and entertainment. Some questions can make reference to political, diplomatic, social, and military history as well.
The questions can focus on all eras of the past, from all around the world, up until the present, which is why the organization encourages students to really study and review eras and locations that they think they might have not covered in school classes.
A sample question from the 2019 National History Bowl, round 1 of the first quarter, so you can get an idea of the style of questions, would be:
"An independence movement in this modern-day country started when Carlos Cespedes freed all his slaves and proclaimed the October 10th Manifesto. This country's anthem "La Bayamesa" was composed during the Ten Years War. Valeriano Weyler was called "the Butcher" after his brutal suppression of rebels in this modern-day country. José Martí was killed fighting for independence from Spain. For ten points, what Caribbean island nation has a capital named Havana?"
ANSWER: Republic of Cuba
What are the International History Bee and Bowl?
The International History Bee and Bowl (IHBB) is the counterpart to the National History Bee and Bowl outside of the U.S. and has multiple divisions in Asia, Europe, Canada, and Australia & New Zealand.
Since 2019-2020, the IHBB hosts contests in over 25 countries. This year, there have been new divisions created in Africa and the Caribbean. All of the tournaments include both the Bee and the Bowl competitions.
The questions vary a bit in different areas of the world, focusing less on American history than the National History Bee and Bowl. All contents are in English though.
What's the International History Olympiad?
The National History Bee and Bowl are organized by the International Academic Competitions, an organization that is also in charge of the International History Olympiad.
This Olympiad debuted at The College of William and Mary in Williamsburg, VA in July of 2015. It includes various events, including more than a dozen History Bee and Bowl tournaments, and also other historically-themed events.
1. How does one qualify for the Olympiad?
If you finish among the top half of the National Championship in the National Bee or the National Bowl, you can qualify for the Olympiad. Another way of qualifying is by winning a regional or state tournament in the History Bowl, or if you finish within the top 25% of any regional or state History Bee. Said qualification is good for 2 years.
What about other Quiz Bowl Tournaments?
International Academic Competitions encourages all students and teams of students to participate in quiz bowl tournaments on all subjects. The best competitors in the National History Bee and Bowl compete as much as possible in all-subject quiz bowls, which is great practice for the History Bowls.
Going beyond studying History
Aside from promoting the importance of studying history and providing the chance to participate in competitions related to the subject matter, the National History Bee and Bowl also takes part in some outreach activities:
Partnership with AFS-USA Intercultural Programs:
The National History Bowl has partnered with AFS-USA, the best international exchange program, and intercultural education for international high school students. Members of AFS volunteer at NHBB events and love sharing about the benefits of their programs. Nowadays, they have over 50 partner organizations, 400,000 alumni, and 42,000 volunteers. Over 12,000 students participate in exchange programs each year.
Partnership with the National History Club:
The National History Club is a growing movement that promotes the education of history in the United States, just like the National History Bee and Bowl. They inspire students and teachers to start history club chapters in their schools and communities. The members then can participate in both local and national programs, coming up with their own projects and activities.
So if you love history, learning about our past and how that can affect and influence our future, and how to use that knowledge to better ourselves and our communities, then participating in the National History Bowl is the right next step for you. You'll be challenged beyond anything else you've experienced before, you'll learn more than you can possibly learn on your own or at school, you'll engage in friendly competition with your peers, you'll travel and participate in unique and fun tournaments, and you'll learn to turn the study of history into a fun activity.
At AdmissionSight we believe that a love for education and showing a true interest in the career path of your choice are key ingredients in the college application process. Getting into college has never been as competitive as it is today, and being part of events like the National History Bowl can take you one step further into achieving the dream of getting into the college of your choice, while also helping you develop some of the skills that are necessary for a successful college career.