NYU vs Berkeley: Which University is Right for You?
When it comes to choosing a university, there are many factors to consider. For many students, location, campus life, academic programs, and financial aid are all important considerations. This article will compare two of the top universities in the United States: New York University (NYU) vs University of California, Berkeley, to help you decide which might be the better fit for you.
Location: NYU in New York City vs Berkeley in San Francisco Bay Area
One of the most significant differences between NYU and Berkeley is their location. NYU is located in the heart of New York City, while Berkeley is situated in the San Francisco Bay Area.
For students who are drawn to the excitement and energy of big city life, NYU might be the better choice. The university is surrounded by world-class museums, theaters, and restaurants, not to mention the endless opportunities to intern and network in some of the largest and most prestigious companies in the world. However, those looking for a more laid-back, scenic environment might prefer the nature trails and parks surrounding Berkeley.
Another factor to consider when comparing the locations of NYU and Berkeley is the cost of living. New York City is known for its high cost of living, with expensive housing, food, and transportation. On the other hand, the San Francisco Bay Area is also known for its high cost of living, particularly in terms of housing. Students should carefully consider their budget and financial resources when deciding between these two locations.
Finally, the location of a university can also impact the types of extracurricular activities and events available to students. NYU's location in New York City means that students have access to a wide range of cultural events, such as concerts, festivals, and art exhibits. Berkeley, on the other hand, is located near Silicon Valley, which provides unique opportunities for students interested in technology and entrepreneurship. Both locations offer a wealth of opportunities for students to explore their interests outside of the classroom.
Campus Life: The Unique Experience at NYU and Berkeley
Campus life is an important consideration for many students when choosing a university. At NYU, students can expect a bustling social scene with a diverse student body from all over the world. The campus features state-of-the-art facilities, including the Bobst Library, one of the largest academic libraries in the world.
Similarly, Berkeley's campus is home to a diverse community of students from all backgrounds. One unique aspect of Berkeley's campus culture is its strong culture of activism and advocacy.
Aside from the social scene and facilities, NYU also offers a wide range of extracurricular activities for students to get involved in. From student-run clubs and organizations to community service opportunities, there is something for everyone to explore and pursue their interests outside of the classroom.
On the other hand, Berkeley is known for its strong emphasis on research and innovation. The campus is home to numerous research centers and institutes, providing students with opportunities to work alongside faculty members on cutting-edge projects and contribute to groundbreaking discoveries.
Academic Programs: Comparing Majors and Minors at NYU vs Berkeley
Both NYU and Berkeley are renowned for their academic programs, with strong offerings in fields such as business, engineering, and the arts. NYU offers over 230 areas of study across its undergraduate, graduate, and professional programs. Some of its most popular programs include business, film, and liberal arts.
Berkeley offers over 350 majors and minors across its undergraduate programs, with particular strengths in areas such as chemical and biomolecular engineering, computer science, and political science.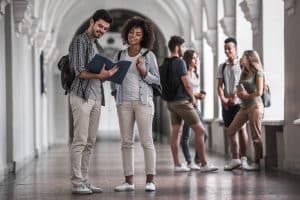 In addition to these popular programs, NYU also offers unique programs such as interactive media arts, global public health, and urban design and architecture studies. These programs provide students with specialized knowledge and skills that are highly sought after in today's job market.
Similarly, Berkeley offers a range of interdisciplinary programs that allow students to combine their interests in multiple fields. For example, the Data Science major combines computer science, statistics, and domain-specific knowledge to prepare students for careers in data analysis and machine learning.
Admissions: How to Get into NYU or Berkeley
Admissions to both NYU and Berkeley are highly competitive. For NYU, the university's acceptance rate for undergraduate students is currently around 16%, with similar or lower acceptance rates across its graduate programs. Berkeley's undergraduate acceptance rate is also around 16%, with similarly competitive admissions for graduate students.
However, there are certain steps that prospective students can take to increase their chances of being accepted. One important factor is to have a strong academic record, with high grades and test scores. Additionally, both NYU and Berkeley value extracurricular activities and community involvement, so it is important to showcase any leadership roles or volunteer work. Another way to stand out is to have a unique and compelling personal statement or essay that highlights your passions and goals. Finally, it is important to apply early and carefully review all application materials to ensure they are complete and polished.
Financial Aid: Scholarships, Grants, and Loans at NYU vs Berkeley
Both NYU and Berkeley offer a range of financial aid options, including scholarships, grants, and student loans. NYU offers need-based and merit-based aid to eligible students, while Berkeley offers a range of institutional aid as well as federal and state grants and loans.
At NYU, students can apply for scholarships through the Office of Financial Aid. These scholarships are awarded based on academic achievement, financial need, and other criteria. In addition, NYU offers a variety of grants, including the Pell Grant, which is a federal grant for students with exceptional financial need.
At Berkeley, students can also apply for scholarships through the Financial Aid and Scholarships Office. These scholarships are awarded based on academic achievement, financial need, and other factors. Berkeley also offers a work-study program, which allows students to work part-time on campus to help pay for their education.
Alumni Network: How Graduates of NYU and Berkeley Benefit from Their Degrees
Both NYU and Berkeley boast impressive alumni networks, with graduates going on to successful and influential careers in a range of fields. NYU's alumni network includes notable figures such as Lady Gaga, Alec Baldwin, and Martin Scorsese. Berkeley's alumni network includes prominent political figures such as Kamala Harris and Steve Wozniak, co-founder of Apple Inc.
However, the benefits of these alumni networks go beyond just having famous names associated with your alma mater. Both NYU and Berkeley offer extensive networking opportunities for their graduates, with events and programs designed to connect alumni with each other and with current students. These connections can lead to job opportunities, mentorship, and even business partnerships.
In addition, both universities have robust career services departments that provide resources and support to alumni throughout their careers. From resume reviews to job search strategies, these services can be invaluable to graduates looking to advance their careers or make a career change.
Faculty Members: The Accomplished Professors at NYU and Berkeley
Both NYU and Berkeley have highly accomplished faculty members, with a range of experts in various fields. NYU's faculty includes Nobel laureates, MacArthur Fellows, and Pulitzer Prize winners. Berkeley's faculty includes renowned scientists, historians, and economists.
In addition to their impressive accolades, both NYU and Berkeley faculty members are dedicated to providing their students with a top-notch education. Many professors at both universities are actively involved in research and bring their real-world experiences into the classroom. Students have the opportunity to work alongside these experts and gain valuable knowledge and skills that will prepare them for their future careers.
Research Opportunities: Exploring the Research Scene at NYU vs Berkeley
Both NYU and Berkeley offer exceptional opportunities for students to engage in research projects and gain valuable experience in their fields. NYU offers research opportunities across a range of disciplines, from computer science to the humanities. Berkeley is renowned for its cutting-edge research in fields such as genetics, materials sciences, and renewable energy.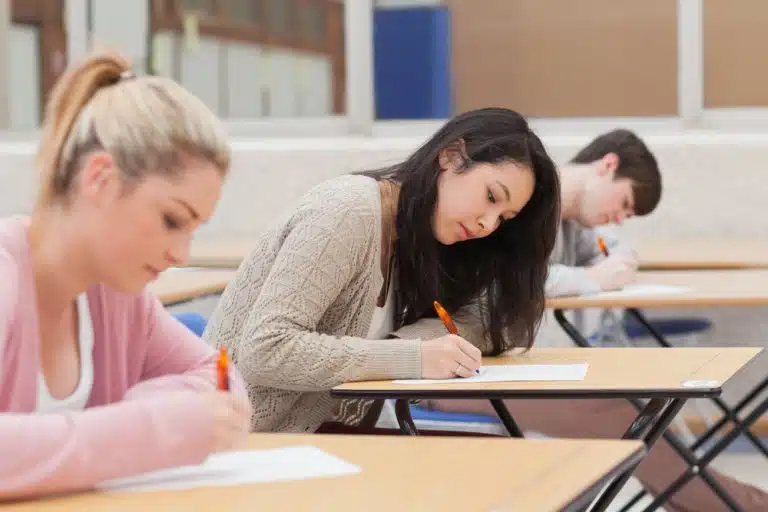 Additionally, both universities have established partnerships with leading research institutions and companies, providing students with access to state-of-the-art facilities and resources. NYU has collaborations with institutions such as the New York Genome Center and the Center for Urban Science and Progress, while Berkeley has partnerships with Lawrence Berkeley National Laboratory and the Joint Center for Artificial Photosynthesis. These partnerships offer students the opportunity to work on groundbreaking research projects and collaborate with experts in their fields.
Tuition and Fees: Understanding the Costs of Attending NYU or Berkeley
Attending either NYU or Berkeley is a significant financial investment, and both universities are known to have high tuition rates. For undergraduate students, NYU tuition and fees cost around $53,000 per year, while Berkeley costs around $14,000 per year for in-state students and $44,000 for out-of-state students.
However, it is important to note that both universities offer various forms of financial aid and scholarships to help offset the cost of attendance. NYU, for example, offers need-based grants and merit-based scholarships, as well as work-study programs and student loans. Berkeley also offers a range of financial aid options, including grants, scholarships, and work-study programs.
Additionally, both NYU and Berkeley have a number of resources available to help students manage their finances and make informed decisions about paying for college. These resources include financial aid advisors, budgeting workshops, and online tools for estimating the cost of attendance and comparing financial aid packages.
Student Organizations: Getting Involved on Campus at NYU and Berkeley
Both NYU and Berkeley offer a range of student organizations, clubs, and extracurricular activities to help students get involved on campus and pursue their interests outside of the classroom. NYU's student organizations include cultural and ethnic associations, performance groups, and clubs based on academic interests. Berkeley's student organizations cover a similar range of interests, with a strong emphasis on social and environmental activism.
Getting involved in student organizations is a great way to meet new people, develop leadership skills, and gain valuable experience that can enhance your resume. Both NYU and Berkeley offer opportunities for students to start their own organizations, allowing them to create a community around a shared interest or cause. Additionally, many student organizations at both universities organize events and activities that are open to the wider campus community, providing opportunities for students to engage with and learn from others outside of their immediate social circles.
Sports Teams: Comparing Athletics Programs at NYU vs Berkeley
Athletics can be an important part of college life, and both NYU and Berkeley offer competitive sports programs for their students. NYU is a member of the National Collegiate Athletic Association (NCAA) Division III, with sports teams for both men and women. Berkeley is a member of the NCAA Division I, with a strong reputation for its football and basketball programs.
Despite the differences in division level, both NYU and Berkeley offer a wide range of sports teams for their students to participate in. NYU has teams for sports such as soccer, volleyball, tennis, and swimming, while Berkeley offers teams for sports such as baseball, softball, water polo, and gymnastics.
Both universities also prioritize the academic success of their student-athletes. NYU has a Student-Athlete Academic Center that provides academic support and resources for its athletes, while Berkeley has a Student-Athlete High Performance Center that offers academic advising, tutoring, and study spaces for its athletes.
Career Services: Preparing for Life After Graduation from NYU or Berkeley
Preparing for life after graduation is a key concern for many college students, and both NYU and Berkeley offer robust career services to help students achieve success in their post-college careers. NYU's Career Center offers career counseling, job search assistance, and networking events. Berkeley's Career Center offers similar services, as well as workshops and career fairs specifically tailored to various industries and fields of study.
In addition to the career services offered by NYU and Berkeley, both universities also have strong alumni networks that can be a valuable resource for recent graduates. Alumni can provide mentorship, job leads, and networking opportunities that can help students launch their careers.
Furthermore, both NYU and Berkeley have partnerships with companies and organizations that offer internships and job opportunities exclusively to their students. These partnerships can provide students with valuable work experience and connections in their desired industries.
Campus Safety: Keeping Students Safe at NYU and Berkeley
Campus safety is an important consideration for students and their families. Both NYU and Berkeley have comprehensive campus safety measures in place to ensure the well-being of their students. NYU's Department of Public Safety operates 24 hours a day, providing patrol services, safety escorts, and emergency response. Berkeley has its own police department, which provides police services, safety escorts, and emergency response.
In addition to these measures, both NYU and Berkeley offer safety education programs to their students. NYU's "Be Safe" program provides workshops and training sessions on topics such as personal safety, sexual assault prevention, and emergency preparedness. Berkeley's "BearWALK" program offers a free walking escort service for students, as well as safety workshops and self-defense classes.
Furthermore, both universities have implemented technology-based safety measures. NYU has a mobile safety app that allows students to quickly and easily report incidents, request safety escorts, and access emergency resources. Berkeley has a "Blue Light" system, which consists of emergency phones located throughout the campus that connect directly to the police department.
Student Diversity: Celebrating Differences on Campus at NYU vs Berkeley
Finally, both NYU and Berkeley are committed to promoting diversity and inclusion on campus. NYU has a range of diversity initiatives, including its Center for Multicultural Education and Programs. Berkeley has a number of diversity organizations, including the Berkeley Association of Mixed Student and the Disabled Students' Program.
In conclusion, choosing between NYU and Berkeley ultimately comes down to personal preferences and priorities. Both universities offer exceptional academic programs, unique campus cultures, and numerous opportunities for personal and professional growth. We hope that this guide has given you a better understanding of the differences between these two outstanding institutions and will help you make an informed decision about which university is right for you.
It is important to note that both NYU and Berkeley have made significant strides in creating a welcoming and inclusive environment for students of all backgrounds. This includes not only racial and ethnic diversity, but also diversity in gender identity, sexual orientation, and socioeconomic status. Both universities have resources and support systems in place to ensure that all students feel valued and included on campus.