Online High Schools for Adults
Today, several options are available online for people who still need to complete high school. Instead of sitting in a classroom with kids half your age, learners can now opt to enroll in online high schools for adults.
They won't have any idea of your age or any other private information. You are under no obligation to tell anyone anything. Because of this, grownups are more likely to enroll in a distance-learning high school.
Numerous institutions provide distance learning options. Read on to learn about the different kinds of online high schools for adults, as well as some suggestions for good ones and some helpful guidelines for getting started with one.
What are the types of online high school diploma programs?
What are the many sorts of high school diploma programs that may be completed online? There are four distinct categories of online high school graduation programs, including private, public, charter, and those sponsored by colleges and universities.
There is a time and a place for each type of program; it is up to you to determine which one is best for you.
Online Charter School Diploma Programs
The federal government provides funding for public and charter school programs provided by individual states or districts at no cost to kids who live in such areas. In most cases, they have regional accreditation in addition to state approval.
Public schools that are offered online often adhere to stringent regulations, provide just a select few classes, and primarily serve students from a small subset of the local population.
Charter schools provide more freedom with either specialized or personalized curricula, but they face the danger of losing financing and are often regarded as being less reliable than traditional schools. Additionally, children who live outside of particular districts frequently need access to them.
There is a list of financed online programs, which may include charter schools, that is maintained by the education department of each state. It is pointless to attempt to rate these programs given that they are all governed by the curriculums that have been authorized by the respective states and that participation is limited to specific age groups and geographic regions.
Online Private High School Diploma Programs
There is a wide range in quality, recognition, and expense among the several private online high schools. This path requires the greatest study, but in exchange, it provides some excellent educational opportunities at very reasonable prices.
Online private high schools are often available across the country and get a reduced level of monitoring from the government. They provide excellent programs that are able to respond to the specific requirements of individual students, provide programming for students with particular interests, and accommodate a range of learning styles.
Even though they may earn their diplomas from the state in which they currently reside, the majority of homeschool graduates enroll in one or more private online high schools for their education.
A good number of these private schools provide courses and programs that are tailored expressly to meet the requirements of homeschoolers. As a matter of fact, most diplomas from online high schools for adults are private high school diplomas.
One disadvantage of attending a private school is the high expense of attendance. In addition, in order to provide a worthwhile education, even the most interesting programs have to be appropriately certified.
University-Sponsored Diploma Programs
Online high school diploma programs that are offered by universities typically feature a variety of advantageous programming options and are frequently accredited at the regional level.
The majority of university-sponsored programs provide students with an excellent education, a flexible schedule, and opportunities to earn advanced or dual credit. On the other hand, these programs frequently have stricter entry requirements, offer less opportunity for engagement with instructors or services, and might be somewhat costly.
Students who are able to independently assess their own progress and work are typically the most successful participants in university-sponsored programs. Students who are highly motivated may have the option to finish one full year of college coursework before graduating from high school.
Students who intend to get degrees from colleges and universities may find this to be of substantial benefit. Even though the school in question is a public college or university, the majority of the time, the programs that are provided by colleges and universities are not considered public for the purposes of defining high school graduation programs.
What are the best online high schools for adults?
Where can adults find the most reputable and effective online high schools? Accreditation, support services (such as ease of contact with the school and with teachers and flexibility), skilled instructors, and credit transfers are some of the factors that should be considered when considering the worth of an online high school program.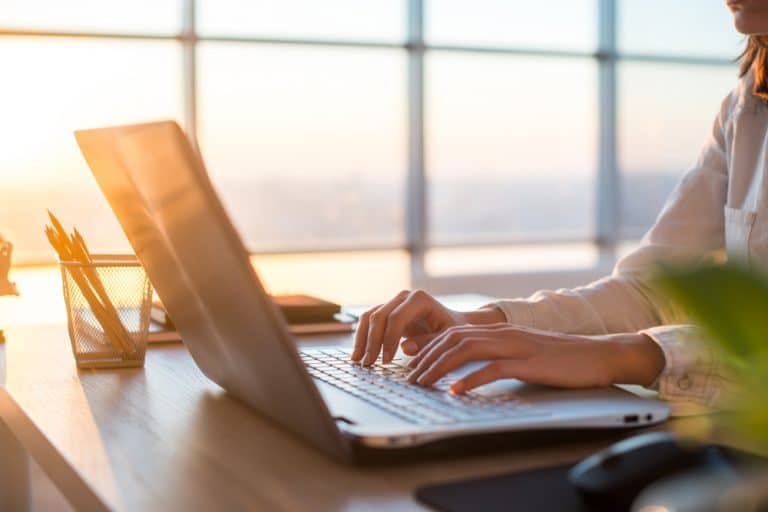 The following are the top three online high schools in our opinion for adult learners:
International Virtual Learning Academy
The International Virtual Learning Academy (IVLA) is an online K-12 private school that operates all year round and is headquartered in California. This is considered to be one of the best online high schools for adults.
Students may enroll at any time and start classes whenever they choose, and all of the course material is provided online. This maximizes the amount of flexibility available to students and their families.
The courses may be taken at the student's own speed, and there are six distinct curriculum alternatives to choose from: Accelerate, Alpha Omega's Ignitia, Apex Learning, GradPoint, Odesseyware, or Plato Learning. All of these can support a varied learning environment.
In addition, students can choose from one of five distinct graduation programs, including Standard, College Prep, Honors, STEM, or Career. Additionally, Advanced Placement and Honors classes are offered here.
Students who enroll in IVLA elective courses can earn elective credit by participating in a diverse range of real-world learning activities. The most that may be earned for participation in extracurricular activities or for life events is two credits.
Adult students are encouraged to apply to IVLA, and the institution even provides a comprehensive online Adult High School curriculum designed with non-traditional students in mind.
Additional information:
Accreditations: AdvancED
Price: $3,779 (annual tuition with a $150 yearly registration fee)
Discount/payment plans: Available discounts of 10% for multiple students and 10% for families with members of the armed forces (only one discount per family). You have the option of paying for it over the course of three payments, ten monthly payments, or five-semester payments. Include an extra $75 for each Advanced Placement and Honors course.
Christa McAuliffe Academy School of Arts & Sciences
Christa McAuliffe Academy School of Arts and Sciences (CMASAS) pays tribute to Christa McAuliffe by educating the next generation of leaders, scientists, philosophers, artists, and others to be fully prepared for the dynamic world of the 21st Century.
This honoring of Christa McAuliffe is inspired by her life and is carried out in her memory. The CMASAS office has been operational since July 2009 and is located in Lake Oswego, Oregon.
CMASAS adheres to the idea of individualized education. This is the reason why CMASAS is considered to be one of the best online high schools for adults. It bases its curricula and instructional practices on the most recent findings from research on the brain and education. The high school diploma can be earned in one of three different formats depending on the student's intended future path: standard, college prep, or career prep.
There is a wide variety of extracurricular activities that students may participate in, such as a student newspaper, language clubs, and technological groups.
In addition to these programs, there is also an adult high school completion program, a service promotion program, a global experience program, and honors and advanced placement classes. Students need to achieve a total of 24 credits in order to receive the diploma.
Live interaction and support from teachers and educational facilitators is accessible throughout the academic year at a school that operates continuously and uses asynchronous instruction.
Just like professors in online high schools for adults, teachers at CMASAS designate certain periods during the week when the online classroom is open for students to ask questions and engage in conversation with them.
Along with a credit recovery program and counseling services, the school features a National Honor Society that is robust in both membership and activity levels.
Additional information:
Accreditations: AdvancED/NWAC, NCAA-Approved
Price: Tuition can be paid annually or semesterly. For high school students, annual tuition ranges from $5,495 to $8,495 each year. Tuition for a semester ranges from $3,495 to $3,995. There is a $150 registration charge for semester enrollment and a $25 registration fee for annual enrollment.
Discounts or payment plans: A Family, Military, and Friends Saver Plan is available at the school. When two or more members of your immediate family enroll full-time at CMASAS, your family will be eligible for a 10% tuition reduction for new, subsequent students (s). Military families are eligible for a 10% tuition discount. Families qualify regardless of the number of family members enrolled. All self-paid military dependant enrollments are eligible for the discount.
U.S. Career Institute
USCI provides an online adult education program for working people who want to complete their high school education on their own time.
Many adults who drop out of high school believe that their only option for finishing high school is to obtain a GED, HiSET, or another equivalency program, but obtaining a diploma from a DEAC accredited high school has many benefits and is frequently regarded as a better choice for career advancement. Adults can achieve their high school diploma by taking high school courses on their own time and at their own pace through USCI.
If you are an adult seeking high school graduation quickly, this program may be ideal for you. Because the online curriculum is self-paced, students may work on their lessons whenever and wherever they desire. This implies that you may obtain a high school diploma while working full-time, caring for a loved one or children, or both.
Additional information:
100% Online High School Courses
Accredited by Distance Education Accrediting Commission (DEAC)
Self-Paced Program
Earn Your High School Diploma
USCI Certificate and Degree Credits Available
What are some helpful tips for adults who want to enroll in online high schools?
What are some helpful hints for older students who want to enroll in an online school? Returning to school at a later age is a huge endeavor that should not be taken lightly.
In addition, it is very different from attending college at the typical age for students of that level. Even though we wrote an article with advice on taking online classes, we believe that the following advice is more applicable to adult students.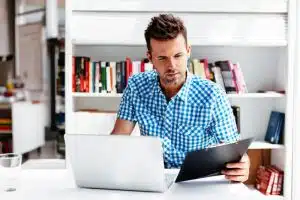 The following are a few of the most important pieces of advice that we provide to working professionals who are in their forties and desire to return to school:
Select an online high school geared for working adults.
Your demands as a 40-year-old student are vastly different from those of 18-22-year-olds. Look for schools that are expressly designed to meet the requirements of working people and have a proven track record of success.
The average student age at certain schools is 34, which helps you surround yourself with similarly determined peers striving to enhance their professions.
Choose a degree that can be completed entirely online.
Maintaining career momentum while furthering your degree is critical for someone over 40 returning to school. Choosing a 100% online degree program might provide you the freedom to do both. The greatest online degree programs will still include meet-ups and group assignments to keep you motivated and connected.
Make time in your calendar every week for this. Staying organized and efficiently managing your time will be critical to completing your degree.
You should plan on spending about 15 hours each week on schoolwork. Choose a program with a balanced learning plan to make it even simpler to stick to a timetable.
Determine how you will pay for your schooling.
Tuition is a key problem for anybody pursuing a degree. It is especially critical if you have other substantial financial obligations, such as sustaining a family, repaying a mortgage, or making auto payments.
Check that you have a strong strategy in place, whether it's financial help, savings, loans, or a combination of the three.
Look for online high schools for adults that allows you to transfer credit, professional certifications, or job experience, which can help you graduate in less time (and for less money).
Inquire with your employer about tuition reimbursement or other forms of assistance.
Some companies provide tuition stipends or reductions to employees who return to school. Even if your company does not, make sure they are aware that you want to obtain your degree. This notification can assist them in various ways, such as organizing their work calendar.
Create a support system that will always have your back.
Returning to school is difficult. You will, however, find it much simpler to stay motivated and complete your degree if you have the support of friends, family, coworkers, and classmates.
AdmissionSight is willing to help
Online adult high schools provide a number of advantages that traditional schools do not, including the flexibility to study at home.
It is never too late to go back to school. Every day, people of various ages go back to school to advance their professions, skill sets, and education. Adults who choose to enroll in an online high school have a great opportunity to improve their circumstances and redirect their lives toward success.
It's really not that difficult to go back and finish high school. You can now complete your education quickly and easily over the internet. You need just to resolve that you will succeed and dedicate yourself to a prosperous future.
AdmissionSight is ready to be of assistance whenever you are ready to continue your study at a higher level.
Because of its more than a decade of experience assisting students just like you in gaining admission to the colleges of their first and second preferences, AdmissionSight has become the most trusted name in the field of college admissions advice.
Please get in touch with us as soon as possible so that we can organize an initial consultation for you that will be offered at no cost.