The Best Schools for Data Science
What is data science?
What is data science? One of the most promising and in-demand career options for qualified professionals is data science, which is still developing. Successful data professionals today may or may not come from the best schools for data science, but they are aware that they need to go beyond the conventional competencies of big data analysis, data mining, and programming.
To find useful intelligence for their organizations, data scientists need to be flexible and aware enough to get the most out of each step of the process and understand the full range of the data science life cycle.
What do data scientists actually do?
Data scientists are now commonplace in almost all firms and have become essential assets over the past ten years. These experts possess a broad range of skills, are data-driven, and possess a high level of technical proficiency. They can develop sophisticated quantitative algorithms that organize and synthesize massive amounts of data in order to answer questions and guide strategy in their organization.
Additionally, this is combined with the leadership and communication skills needed to provide concrete results to numerous stakeholders throughout a company or organization.
Data scientists need to be inquisitive, goal-oriented, and exceptionally knowledgeable about their sector in order to communicate highly technical results to their non-technical colleagues. They also need to have excellent communication skills. They have programming skills with a focus on data warehousing, mining, and modeling, as well as a strong quantitative foundation in statistics and linear algebra, which they may utilize to create and evaluate algorithms.
Best schools for data science – undergraduate level
What are the best schools for data science undergraduate level? Data is essential to a company's success in the digital age. Therefore, it is not all that strange that the discipline of analysis is expanding quickly and forcefully. To help them make important business decisions and gain valuable insights, businesses or organizations need to recruit data scientists.
This job is appealing due to its high demand and appealing rewards. You need a strong academic background to become a data scientist. The future of work lies in data science. The road to becoming an expert is not simple, though. The institution you choose should be your top consideration if you want to make a positive impression. Employers will take notice of you if you have a bachelor's degree from a respected university.
The best schools for data science in the United States are listed by AdmissionSight below:
The University of Michigan in Ann Arbor, Michigan
Public research universities include the Ann Arbor campus of the University of Michigan (UMich). This school was established in 1817; therefore, it has a lengthy history.
By establishing a brand-new multidisciplinary center called MCubed, UMich recently showed its interest in the study of computer science.
This center aims to concentrate on data science analysis and research across disciplines. Almost anything, including finance, healthcare, security, and transportation, may be found here.
University of Illinois Urbana-Champaign in Champaign and Urbana, Illinois
The University of Illinois at Urbana-Champaign (UIUC) has been a pioneer in database analysis and visualization since the 1960s.
The institution is proud to offer some of the best research, teaching, and training in the country right now.
Students at UIUC are interested in a wide range of subjects. They can assess medical or financial functional images and forecast the weather.
New York University in New York, New York
Students have access to many different data science programs at New York University (NYU). Physics, processing programming languages, huge data, and math are a few examples that come to mind.
A full-time student will typically need two years to finish the entire course. There are a total of 36 credits in this program.
NYU requires students to conduct capstone projects as opposed to writing theses. It enables you to use the theories you have learned in practical situations.
Columbia University in New York, New York
One of the best schools for data science is Columbia University. The Center established the Data Science Institute relatively early, in 2012.
This integration is a big advantage over joint education programs at other universities that are spread out among many different departments.
Here, resources are closely merged to support the objective and continuously benefit the neighborhood. Columbia is proud of its theories in computer science, statistics, and industrial engineering.
University of Washington in Seattle, Washington
The sixth institution on the list is the University of Washington. The school has a 4.4 reputation score. The tuition cost for in-state students attending this school is $12,076. The price of in-state tuition is $39,000.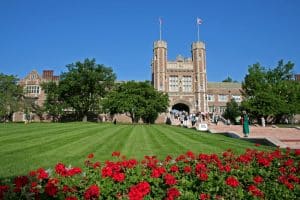 The University of Washington is a popular choice for students hoping to begin a career in data science. The center provides programs leading to bachelor's and master's degrees. The main goal of this lesson is to educate students on how to extract and analyze noteworthy patterns from a database.
Carnegie Mellon University in Pittsburgh, Pennsylvania
One of the reasons Carnegie Mellon University is so renowned and well-liked is because of its data science curriculum.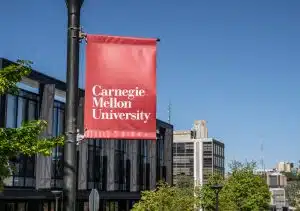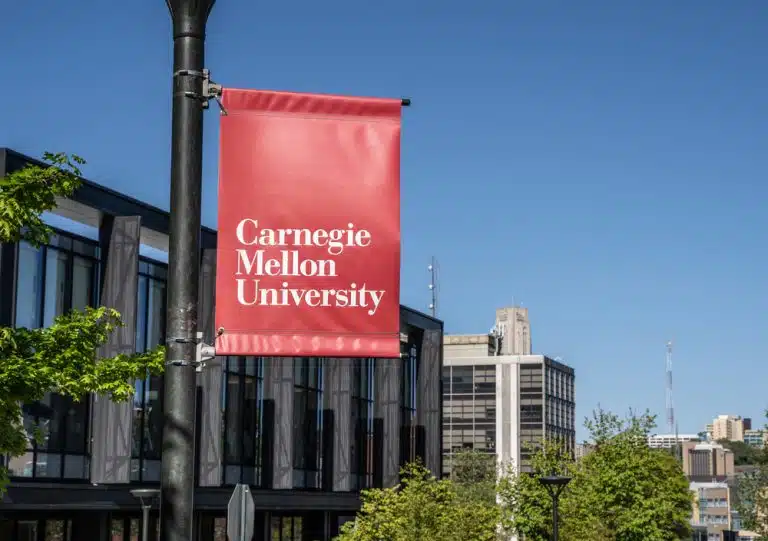 There are around 12,963 pupils enrolled in the institution at this time. More than 2,300 of them are students enrolled in masters and doctoral programs. Here, you can pursue any undergraduate or graduate degree that interests you. Additionally, students at Carnegie Mellon University have the option of full- or part-time study programs.
University of California, Berkeley in Berkeley, California
One of the best schools for data science is the University of California, Berkeley, which made enormous strides toward the top of the data analytics field in 2022. The reputation score for the institution is practically ideal.
The division of information and computer science was established in July 2019. Its objective is to benefit society as much as possible by utilizing the university's strong teaching staff and research resources.
All of the students and teachers who contributed helped create this department. It is possible to research how information in the digital age is interdisciplinary.
Massachusetts Institute of Technology in Cambridge, Massachusetts
One of the top technology colleges in the globe is the Massachusetts Institute of Technology (MIT). Their academic program is of the highest caliber.
The method used by MIT, however, differs significantly from the conventional method for awarding bachelor's degrees. The information analysis center here is in charge of managing large-scale research events.
The academic institute at MIT also initiates initiatives and plans frequent faculty visits. The major goal is to improve the practical application of academic definitions.
Stanford University in Stanford, California
One of the top universities in the world is Stanford University. As a result, choosing the data science major at this university is a prestigious one.
There are many bachelor's and master's degree programs at the college, and each one is made to fit the needs of each student.
In addition, Stanford is a popular location for postdoctoral fellows. A variety of summer research courses are offered both on and off campus through the school's Data Science Institute.
Harvard University in Cambridge, Massachusetts
Harvard University is one of the best schools for data science. Information analytics is a multidisciplinary field that is still relatively young. Although it has recently had a strong explosion, it has incredibly potent applications in numerous industries.
The best professionals can make security analyses, business decisions, and healthcare systems work better.
Professionals must have access to data extraction technologies, algorithms, and analytical techniques.
Why should you learn data science?
Why should you learn data science? As more and more practical applications are applied to various social elements, data science is a career of the future. For data scientists, there are numerous work prospects available. The Bureau of Labor Statistics reports that there are now 105,980 jobs available in the market that are associated with this profession.
This statistic is very outstanding, and it is very likely that it will continue. The need for positions will rise in the future as more companies want to hire analysts. This career will be one of the top talent magnets in the technology industry, according to an IBM study. It is anticipated that between 2019 and 2025, its growth rate will be around 30%.
Despite the quick development of this scientific subject, there are currently not enough qualified candidates on the market. A specialist in this field needs to be good at a lot of different things, like programming, statistics, math, and business sense.
Because they seek to react to the environment rapidly, businesses fight fiercely to find the best staff. Because of this, these specialists' pay and incentives are so alluring. Their yearly pay in 2021 will be, on average, $108,066.
Organizations also offer additional social perks and cutting-edge workspaces so that workers can reach their full potential.
It is advisable that you get ready for college admission now that you are aware of the best schools for data science. The competitive admissions process will be easier for you to navigate if you use AdmissionSight. You will undoubtedly be accepted to the best medical schools in the world with the help of their team of top professionals. Make a consultation today to receive the best assistance with university admissions.