Online Summer Classes for High School Students
Online Summer School
Online summer school can help students catch up, get ahead, learn a new language, or explore electives. Your child might benefit greatly from enrolling in online summer classes for high school students to get a strong start in the upcoming academic year.
Online summer classes keep students interested in their studies, preventing summer learning loss. Numerous course options are available through online summer school programs, ranging from core classes like math and language arts to enrichment courses like art and music. In fact, students can begin learning a foreign language.
Summer Classes for High School Students Online
AdmissionSight has listed the schools that offer summer classes for high school students online:
1. Online Summer at Brown
The 14 courses offered by Brown include a wide range of subjects, from STEM courses like Renewable Energy Engineering and Creative Coding to humanities courses like Disruptive Thinkers, Ideological Conflict, and Social Revolution.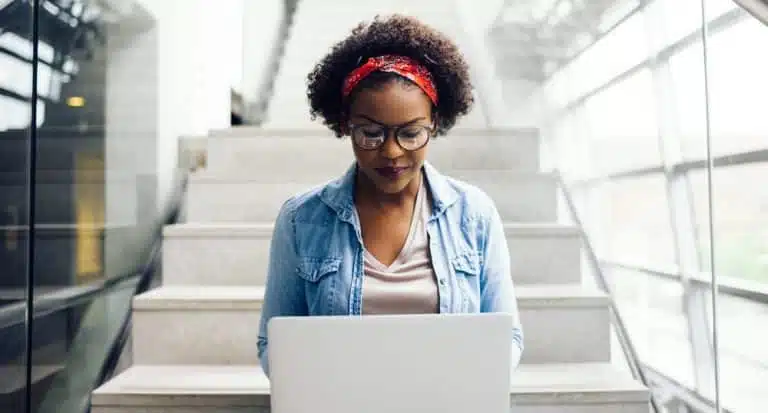 2. Cornell University's Online Summer
High school students can take one or more classes in anthropology, Asian studies, classics, communication, economics, government, human development, nutritional science, plant biology, and psychology over the summer.
3. Summertime Rice University Sessions
Although there are only 10 courses available, the opportunity to study with renowned Rice academics in subjects like Machine Learning, Programming Languages, Data Visualization, Algorithms, or Principles of Economics is unquestionably worthwhile.
4. Pre-college programs at Tufts
Tufts provides more than 25 courses, with a wide range across academic areas. Introduction to Statistics, Ancient Egypt, and Social Psychology are all available online. French and Spanish language classes are also offered at various levels.
5. High School Honors from Boston University Online
For the forthcoming summer, Boston University will offer twelve online courses. High school students can study Spanish or Chinese when it comes to foreign languages. An introduction to management course is offered at the esteemed Questrom School of Business. Also, on the menu are calculus, microeconomics, and an introduction to statistics.
6. Summer Courses at Brandeis University
A synchronous, 10-week course that "heavily relies on written communication with classmates and the instructor" is given. As a result, "excellent English skills are required." There are normally 10 to 20 students in each class.
7. Purdue University
Purdue University offers online summer classes for high school students. You won't find a finer collection of online courses at any institution of Purdue's caliber than the 35+ they offer. Numerous courses are offered in the subjects of Economics, History, Philosophy, Political Science, Sociology, Mathematics, Earth and Atmospheric Sciences, and Statistics.
8. The FUTURES Programs at UC San Diego
The UC San Diego program provides an economical approach for students interested in computer science, business management, or life sciences research to get useful skills online. Front-end web development, iOS programming, AutoCAD, and Android programming are all covered in detail in these courses.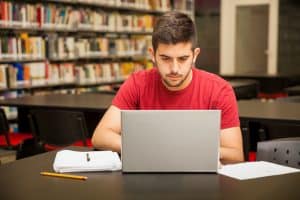 9. Summer Quarter Online at the University of Washington
The University of Washington offers over 50 different course options, including courses in the social sciences, natural sciences, math, statistics, languages, education, geography, and history. There are also alternatives in the arts, education, geography, and history. They now feature new content, such as Vikings in Popular Culture and Witchcraft from History to Popular Culture.
10. Oregon State University
You need look no further than Oregon State University if you're seeking a reputable university that offers a sizable number of online courses. The state of Oregon, a pioneer in online learning, offers programs in the biological sciences, business, chemistry, computer science, education, engineering, history, philosophy, and religion, as well as courses in language, culture, society, natural resources, public health and human services, public policy, and STEM.
Free online summer classes for high school students
You might be interested in learning about free online summer classes for high school students. Check the list below:
1. Duolingo's Foreign Language Training
It's probable that you have heard of Duolingo if you have ever taken any language classes at school. It's without a doubt the best free language-learning tool available online. For English users, the app teaches more than 30 languages, and for native speakers of other languages, it teaches even more.
This free online high school course is great. It can be viewed on a computer or a mobile device, and the user interface is fun and easy to use. You may quickly become fluent in almost any language you choose by setting aside just a few minutes each day for practice.
2. Code.org offers Computer Science
For high school students interested in computer science, Code.org has some of the greatest free online courses available. The curriculum is enjoyable, captivating, and highly regarded, with lots of possibilities for practical education.
The CS Discoveries course, which is very adaptable and can be completed at your own leisure, is where you can begin. Problem-solving, Web Development, Interaction Animation and Games, Design Process, Data and Society, and Physical Computing are among the topics covered.
The CS Principles course, a year-long option for more advanced students, is focused on more complex computer science ideas. Daily lesson plans, videos, exercises, and more are available. Although the CS Principles course is more difficult than CS Discoveries, it is still eligible for AP credit.
3. Instruments and Rhythm in Music Theory by Yale University through Alison
Here is one of the online summer classes for high school students. Students will learn to recognize various rhythms and instruments within a piece of music in this free one- to two-hour course from Yale. The lesson talks about different kinds of music, explains tempo, shows how to tell the difference between melody and rhythm, and more.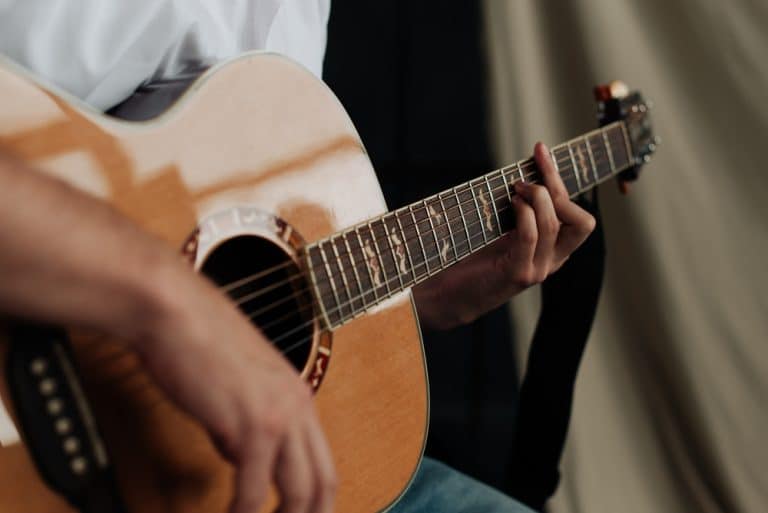 It has two short modules, a diagnostic test, a final exam, and a digital completion certificate for those who pass the course.
4. Renowned Creators and Their Works by Smart History through Alison
Great Artists and Their Works is another free summer course given online to high school students. Students who are less interested in producing art and more interested in the great artists of history should take this five- to six-hour free course offered by Smart History. It is an interesting course that you can complete at your own leisure and covers some of the most well-known artists, including Michelangelo, Raphael, Leonardo da Vinci, Pablo Picasso, and others.
Students will be able to name and discuss these famous artists and their work after the free high school online course. You have the option of choosing to get a certificate of participation once the assessment is finished.
5. Introduction to Sustainable Organic Food Production Alison from Grow It Yourself
This lifestyle course on Alison is for you if you've ever desired to cultivate your own scrumptious organic food but weren't sure where to start. The two- to three-hour course, which is provided through "Cultivate It Yourself," is brief but will give students a full understanding of how to grow a variety of vegetables.
You will learn how to care for your garden, improve the soil, make compost, plant seeds, rotate crops, and build raised beds.
6. The Carnegie Mellon University Open Learning Initiative's General Chemistry I
Anyone who wants to learn can take a course for free through Carnegie Mellon University's Open Learning Initiative program. The courses are not assessed and are not transferable for credit. As an alternative, they are self-paced and open-ended.
The 34 modules in the General Chemistry 1 course are meant to be finished in one semester. The OLI, however, has no time restrictions. With quizzes, video lectures, and other engaging activities, the interactive platform will teach students all the principles of general chemistry.
7. Biology Introduction The Open Learning Initiative at Carnegie Mellon University
Introduction to Biology is another free online summer course for high school students provided by Carnegie Mellon University's Open Learning Initiative program. The course offers an introduction to the school's Community College series. It examines the underlying ideas of how living things interact with their surroundings. Students will learn about biological chemistry, organic molecules, cell theory, metabolism, genetics, ecology, and evolution in the free online course for high schools.
8. English Composition offered through Coursera by Duke University
This Duke University course, which teaches students the fundamentals of college-level writing, has more than 172,000 students enrolled. This priceless free online course can help you become ready for the challenges of the coursework that lies ahead if a college career is in your future. Students will learn how to read closely, the whole writing process, how to write convincing arguments, how to cite sources, and how to write prose that is strong and interesting.
9. Ancient Egyptian Art and Archaeology: The Pyramids of Giza offered through edX by Harvard University
The archaeology, history, and art related to the Giza Pyramids are examined in this intriguing introductory course. Students will look at some of the most important expeditions of the 20th century, learn about the Egyptian pharaohs of the Pyramid Age, and find out how cutting-edge digital techniques like 3D modeling are revealing hidden knowledge.
The free online course for high school students, taught by Egyptology professor Peter Der Manuelian of Harvard University, can be finished in around eight weeks if two to four hours per week are dedicated to it.
10. Python Edition of Essential Math for Machine Learning by Microsoft through LinkedIn Learning
This seminar, given by Microsoft, will expose students to the basics of machine learning, which is perhaps the trendiest new discipline students may study in the twenty-first century. Many students might not even think about a job in the machine learning industry because they believe they lack the sophisticated math abilities required to do the work. They should take this course.
The many online summer classes for high school students that can improve a student's academic and extracurricular status are well-known to college admissions officers.
In order to maximize your chances of being accepted into the program of your choice, AdmissionSight wants you to strengthen your application. Please feel free to get in touch with our college admission specialists and schedule your introductory consultation right away.