Pre-med at Harvard
Numerous students have the goal of enrolling in pre-med at Harvard, and there are many different reasons why this is a dream of theirs. With the school's prominence, access to a robust personal and professional network, and an unparalleled variety of clinical and research opportunities offered by Harvard University and, most notably, the Harvard Medical School.
If you are like the majority of people who are interested in applying to medical school, you probably view the pre-med at Harvard as a remote possibility at best. The statistics of the matriculants are among the highest, the acceptance rate is frighteningly low, and the institution exudes a certain mystique, all of which may cause you to wonder who exactly makes up this exceptional student population.
Does Harvard have a Pre-med?
Does Harvard have a pre-med? Yes, it does! The pre-med at Harvard is a postbaccalaureate program; nevertheless, if you enroll in it, you will have the chance to enroll in clinically relevant electives and you will take hardcore scientific courses that are taught by Harvard University faculty.
You will acquire the knowledge and abilities necessary to succeed in professional school if you follow either the pre-medical or the pre-physician assistant (physician associate) route. You will also demonstrate your competency to admissions committees by following either of these paths.
Students who are interested in attending medical, dental, veterinary, or physician assistant (PA) school can participate in pre-med at Harvard. Its individualized pre-medical curriculum will prepare you to apply to the professional school of your choice, whether you are switching careers and need to complete prerequisite coursework or you want to boost your academic record.
Attending the pre-med program at Harvard comes with a number of advantages, including the following:
Individualized curriculum
The Harvard pre-med program will work with you to develop an individualized course schedule that is tailored to your academic requirements and assists you in becoming a candidate who is as competitive as possible.
Personalized advising
The program will walk you through every step of the program, including assisting you in selecting courses, guiding you through the application process, and providing financial support for dentistry or medical school (if required).
Harvard faculty
The faculty that instructs many of our classes come from all different parts of Harvard University, such as Harvard College, Harvard Medical School, Harvard School of Dental Medicine, and the TH Chan School of Public Health, amongst others.
Flexible course schedules
The Premedical Program is designed for adult students, which means that you can participate in it even if you are also working full-time (for the premed track: on campus in the evenings or on weekends; for the pre-PA track: online or on campus).
Engaged clinical community
As you make progress in the program, you will have the option to connect with others who share similar interests and to participate in weekly clinician discussions.
What Percent of Harvard Pre-meds get into Med School?
What Percent of Harvard pre-meds get into med school? Attending any of the eight Ivy League schools will, without a shadow of a doubt, make amazing opportunities available to you both now and in the future. There is no school in the Ivy League that is not an excellent educational institution. In light of all of this, it should come as no surprise that Harvard University is often regarded as the very best of the best among educational institutions.
The term "Big Three" refers to Harvard, Princeton, and Yale as the three schools that are considered to be the most historically significant, prestigious, and competitive members of the Ivy League. Harvard is considered to be the Ivy League's most illustrious institution, and it is also a member of the "Big Three."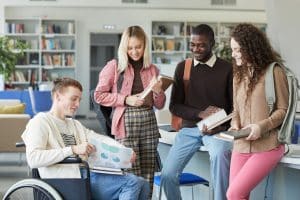 The Office of Career Services at Harvard estimates that seventeen percent of any given class will submit an application to medical school. This is a significant proportion of the total student body at Harvard. In 2013, applicants from the pre-med at Harvard who had a grade point average of 3.5 or higher had an acceptance rate of 93% to medical schools, whereas the average acceptance rate for that year was approximately 42%.
A pre-med tutor is assigned to each student in the Harvard Pre-med Tutoring Program, which runs from the student's sophomore year through their senior year.
The medical school at Harvard University is consistently recognized as the best in the United States, and the university's other departments devoted to the biological sciences are also among the best in the country. In addition, there are other teaching hospitals linked with other institutions located in the area (which are great for both research and clinical experience).
Both the medical school and the scientific departments of Harvard are among the best in the country. Harvard's medical school is ranked number one. In addition, there are a number of connected hospitals located in close proximity to the school where students can begin gaining practical experience at an early age.
Which Undergrad is Best for Med School?
Which Undergrad is best for med school? Attending medical school, which calls for a degree earned from an undergraduate program as a prerequisite, is the first step for anyone thinking about a future in the medical field.
Students can better prepare themselves for medical school and a future in the medical field by earning one of the many various degrees offered as pre-med at Harvard. You'll be able to make significant judgments about which undergraduate programs to enroll in if you take the time to research the many sorts of degrees that are open to you.
If you want to get into medical school, picking the appropriate major in pre-med at Harvard is essential since it can help you get the most out of your preparation and improve the quality of your application to medical schools.
Psychology
An undergraduate degree in psychology is an excellent preparation for medical school because it gives students the opportunity to acquire in-depth knowledge about the behaviors and mental processes that are often the causes or symptoms of medical disorders, as well as the research skills that physicians need to become familiar with, evaluate, and advance contemporary medical science.
In addition, an undergraduate degree in psychology can be earned in a shorter amount of time than it takes to complete an MD program. Those who are interested in pursuing jobs in medical subspecialties such as psychiatry, pediatrics, geriatrics, neurology, rehabilitation, sports medicine, or ophthalmology should strongly consider earning a degree with a major in psychology. This is an especially prudent choice.
Biochemistry
The study of biochemistry involves investigating the chemical processes that are involved in living things, with a particular emphasis on the inner workings of cells. Courses in biochemistry examine how cells generate energy, how they move, and how they reproduce. Following an introduction to the fundamentals of cellular life, you will investigate DNA and genetics, the fundamental components of living things.
You not only learn how genetics affect a person's likelihood of developing certain diseases, but you also understand how the color of a person's hair and eyes is determined by genetics. Prospective employers will take note of your fundamental grasp of life if you have a degree in biochemistry, which proves that you have this insight.
Human Physiology
A degree in human physiology is another excellent option for students interested in pursuing a career in the medical industry. In contrast to biology classes, human physiology studies the inner workings of the human body and how it functions.
Enrolling in this program, is a smart way to prepare yourself for the career that you have set your mind on, and by the time you finish the program and earn your degree, you will be that much closer to your goal, you will be that much more prepared for the career that you have set your mind on.
Learning human physiology is an ideal place to begin for anyone who is interested in a career in the medical field, despite the fact that you won't acquire all of the information necessary to start working as a physician. Because you are going over these things again, it will be much simpler to understand the medical concepts you will learn in the future.
Biology
Lessons in biology span a wide variety of living things, from single cells to entire human beings. You will learn how a variety of species are able to survive and reproduce, and the classes you attend will demonstrate how your body's many organs coordinate their functions to keep you alive.
You will not only gain knowledge about organisms that are still alive today, but you will also travel through time to find out about creatures that existed a very long time before humanity.
If you want to get as much information as possible regarding life and the myriad of forms it can take, taking a biology class is the way to go. This degree piques your curiosity and motivates you to keep working for the long-term professional goals you've set for yourself.
Biomedical Engineering
If you are serious about having a successful career in the medical field, you should consider majoring in biomedical engineering. Other degree programs are far simpler to complete, but earning a degree in biomedical engineering sets you apart in a significant and meaningful way from the competition. You not only get knowledge about biology and medicine, but you also gain an understanding of how cutting-edge technology may help save and enhance the lives of countless patients all over the world.
Magnetic resonance imaging and the technology that makes laser surgery possible were both invented by biomedical engineers. These advancements, which have revolutionized the world in many beneficial ways, have been largely responsible for these changes.
If you pursue an education in this subject, you will provide yourself with the tools you need to succeed in any area of specialization that you choose to focus on later in your studies, provided that you continue your study in this field.
An amazing accomplishment that no employer will be able to overlook is earning a degree in biomedical engineering with a good grade point average. As a result of this accomplishment, you will have many more job alternatives available to you.
What GPA is Required for Harvard?
What GPA is required for Harvard? So, in order to enroll at Harvard, the minimum grade point average is required by several schools. In most cases, meeting this fundamental need is the first step in preventing your application from being immediately declined.
Despite this, Harvard asserts that they do not require a certain minimum GPA (grade point average). The admissions committee considers each application as its whole, giving careful consideration to each component of the application with the belief that successful students excel in a variety of domains.
You may get a good idea of what it takes to get into Harvard by looking at the average GPA of the school's current students. Because the vast majority of students who get accepted into pre-med at Harvard have unweighted grade point averages of 4.18 or higher, you will need to have at least a 4.2 in order to be given significant consideration.
In order to submit an application to take pre-med at Harvard, you'll need to demonstrate that you earned mostly A's during your high school career. To back up your claim that academic work at the college level is not difficult, it would be beneficial for you to take some demanding classes, such as those offered by the Advanced Placement or International Baccalaureate programs.
There is a set acceptance rate for students applying to Harvard's undergraduate program. Changing your grade point average in time for college applications while you are junior or senior might be challenging. If your grade point average is lower than what is required by Harvard University, you will need to improve your score on either the SAT or the ACT in order to compensate.
The goal of Harvard's admissions office is to adopt a fair selection process that takes into account your qualifications. Yes, it is essential to ensure that one satisfies all of Harvard's standards. Despite this, your participation in extracurricular activities, your portfolio, your goals for the future, and the knowledge you've gained in the past will all work in your favor to help you build a compelling application for pre-med at Harvard.
Want to learn more about pre-med at Harvard? You've come to the right place. At AdmissionSight, we have over 10 years of experience guiding students through the competitive admissions process.
AdmissionSight can help you put your best foot forward when applying to college. Contact us today for more information on our services.