Telluride Association Summer Program (TASP): The Right Platform to Learn and Grow
The academic semester is a tough roller coaster ride for high schoolers, especially when you still have to make room and plan for summer program applications for high octane programs such as the Telluride Association Summer Program (TASP).
It's hectic juggling extracurriculars with having to study for competitive exams to finishing homework to scoring their best school grades at some really high-powered courses. As a high school student, if you too have your calendar dates all booked for everything that's to be done this academic year, we feel you!
And know how eagerly you are looking forward to summer break. Who wouldn't want to enjoy some time away from the rat race that life has become? A few days of endless Netflix binging never hurt anyone eh!. We'd say go for it! Enjoy your downtime, recharge, and get ready to do something even more meaningful with your summer break. TASP may be the answer for you!
Try out new activities and interests, get imaginative, explore your interests, reflect on what passions drive the best in you. Your normal day-to-day routine doesn't leave you with any time to do any of this. This means that even though you may be excelling in school you are still lacking on the most important front for college admissions – developing real-life skills.
This is where summer programs come to your aide. These programs like the Telluride Association Summer Program are a great opportunity for not just breaking away from routine, but also an unmatched opportunity for exceptional learning and development. These programs gear you up for the challenges of a world beyond examination halls and football fields. But the best thing is, all of it comes without the pressure of winning.
By the end of the summer program, you'd come out well-versed with your strengths and weaknesses. Maybe you could use some of your learnings and achievements from the program in your common application essay!
Whether you want to expand your horizons or increase your chances of getting into a top Ivy League college, summer programs are surely the way to go.
That said, don't sign up for just any summer program that appears on a random list on the internet. Do your research, think about how a certain program fits your interests (and budget), and which ones can get you in the good books of college admission officers. For example, the Telluride Association Summer Program.
Though there are a number of programs you can choose from, the Telluride Association Summer Program holds a special place. It's a free course, however, getting into it is no easy feat. If you make it through the admission process, you are going to have the time of your life! Don't believe us? Hear what ex TASPers have to say about this distinguished summer program.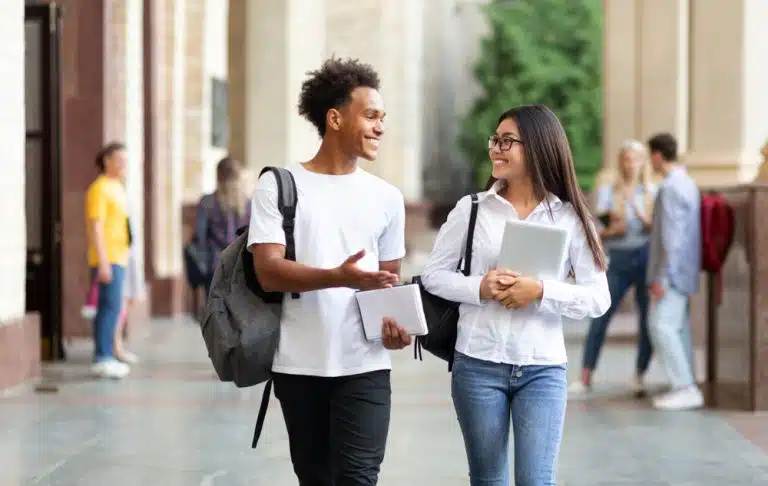 Alumni speak – Why choose the Telluride Association Summer Program
We bring you straight from the horses' mouths about what they absolutely loved about being a part of the Telluride Association Summer Program. Their experiences speak volumes about why you too should give your best shot at the Telluride Association Summer Program admissions.
A word of caution here, doing your own research about TASP, especially, if you are someone who has recently come across the term and have no clue why highschoolers really look it up, can be hazardous. Their Wikipedia page, for one, is extremely unreliable because it throws absolutely no light on the 'process of learning' encouraged at the summer program. It only blatantly discusses a few constituents of the curriculum. And, that too in a manner that makes it look ever so grueling. We'd suggest, to know what life at TASP feels and what it can do for you, so tune into the real stories.
Here's one such story shared on 'Quora', a popular social media platform where you can ask any question and could get answers from anyone in the world, even distinct experts.
An anonymous person on Quora shared that TASP is different from other summer programs. Indeed, even no two TASPs are alike. And, he/she felt lucky to have been a part of a very good one. The person sharing his experience says that attending TASP at the Cornell branch was an experience that changed the course of his/her life. Even though he/she didn't see himself/herself as even a 'mediocre' student, he/she just gave it a try. Luckily, it worked! Having met at TASP, 31 superintelligent, hard-working, and enthusiastic kids, he/she felt a little useless.
That underconfidence slowly turned into a self-discovery exercise and the realization that he/she was meant to be there. Having come face-to-face with his/her fears, strengths, and weaknesses, the TASPer was able to build some of the closest relationships in life that he/she ever had. TASPer challenged his/her perspectives and views. This TASPer describes the experience as enlightening. Though, you'd have to read and write A LOT!
Also, the 'Ask a Tasper' section on the Telluride Association Summer Program website is a goldmine of experiences shared by alumni. In a question and answer form, TASPer's from previous years have been asked to sum up their 'Summer at TASP' for others who might be thinking about enrolling for the program. Shared below, is a story of one such alumnus, Maia.
Maia believes that days at TASP are far from typical. Each day is different. However, some pre-planned events take place throughout and have fixed durations. For example, when she attended TASP, everyone had to attend seminars every weekday morning for three hours.
A major portion of the afternoons was spent reading. Though several group activities were mandatory, none of them were boring or felt like a chore. The participants were so awe-inspiringly interesting and fun to be around that it was always fun to listen and engage with them even on the driest of topics. Despite a day buzzing with activities, there was, there was still enough time for leisure and fun.
Although the coursework was challenging, considering the amount of reading to be done (approximately 20 to 60 pages per night during 2009 TASP), yet the assignments were extremely compelling and enjoyable. TASP encouraged making writing a free-flowing exercise which students could utilize in their discussions held in seminars, rather than making it a checklist 'to-do' for evaluation purposes.
Having read these stories, if you still are not convinced about the Telluride Association Summer Program. That's OK. Or, rather it's good that you are giving it a proper thought and have questions to ask before you decide to enroll for any summer program. TASP has worked out to be a great learning platform for many, but, is it 'the summer program' for you? We have the answer for you, read on.
Is the Telluride Association Summer Program the right choice for you?
Unlike other summer programs, the Telluride Association Summer Program isn't for everyone. It's for those who are hungry for a socially and intellectually thrilling experience. And, certainly, not everyone gets a thrill out of classic literature or can draw many facets from it like a genius. So, the question is, would TASP prove to be the right summer program for you? Yes, if you tick on one or more of the following:
If you are captivated by debates and discussions
The Telluride Association Summer Program is for those 'handful' of the imaginative, adroit bunch who can spend hours and days pondering and discussing a poem or a piece of art and presenting to the world its spell-bounding beauty. Ask yourself, do you fit in?
Debates, seminars, and group discussions are at the core of this program. For this reason, TASP attracts a huge flock of high schoolers who are keen to graduate in humanities. However, it isn't strictly for them only. Anyone who has his/her heart set on speeches, debates, and discussions will enjoy their summertime at TASP. Irrespective of whether you intend to major in medical science, technology, biotechnology, finance, or any other subject that you are keen on.
The only condition is that you must be someone who thrives in an intellectually stimulating environment. That you must be someone who can stretch your imagination beyond books and can question the world with your ideas.
If you have your heart set on an Ivy League college
Just having attended TASP doesn't qualify you to get into your dream college or a top-ranking college, but it gets you closer. The way of life TASP is much like what you'll witness at any top college. Plus, the fellow students that you meet at this summer program are always going to keep your brains busy.
You'll always find yourself surrounded with bright individuals casually discussing varied topics – calculus to world politics to the silliest of stories – with unmatched vigor. This experience is going to shape you for the better. Some of the students you spend your time with at TASP may have never attended a single art class.
Some might have already mastered the most complex forms of the subject. Both these types of fellow students, would, however, have an unmatched curiosity of the same subject and a hunger to learn more. That's the kind of students that most Ivy League colleges look for amidst burgeoning competition. Their experiences and learnings are what makes for the most engrossing essays.
If you find yourself amongst these interesting sets of people don't miss out on any chance to interact, learn, and grow. Remember, what you absorb from the environment and people at the TASP, can make great material for your college application and essays.
Additionally, Telluride is committed to ensuring that every fellow student feels comfortable to talk (and laugh) out loud. You are encouraged to speak up about things that concern you, disturb you, bother you, things that you have a conflicting opinion about, and how you'd go about changing them. You have to be honest and carefree from judgment when discussing or speaking to someone. That kind of confidence that you build from such 'openness of thought and freedom of speech' is going to shine not just through your college application but through everything you do in life, beyond college.
If you are serious about gathering some important life skills
Taking initiative, a doing-it-yourself attitude, and taking things under your stride are critical life skills. As a high school student, if you feel the need to get into the 'self-governance' and 'self-dependence' mode, you should be enrolling for TASP.
The Telluride Association Summer Program molds you into a responsible, high-motivated, and self-reliant individual. You learn to share a common space for living and manage on a collective budget.
You learn to stay with people from every part of the world, from different walks of life. You have to, work in teams, and be responsible for all aspects of your learning at TASP. From the seminars you want to be attending at TASP to the field games you wish to play to the community service projects you think are important to undertake to music and theater events to group reading – you and other students will have to collectively spearhead. You'll also have to figure out your own 'leisure time' interests and organize them. Be it parties (think murder mystery parties) or movies or a dance class (breakdance, anyone?), everything is a TASPer's responsibility.
At the end of this six-week-long summer program, you'll thank yourself for having made the best choice for yourself. Now that you really see the extraordinary opportunity that the TASP is, how do you prepare to make it to this program?
Making it to the Telluride Association Summer Program
Deemed as one of the most selective summer programs TASP hunts from bright minds. It's a free program only accessible to a few who are worth it. Only about 3%-5% of those who apply for TASP get through.
The TASP selection officers do not consider test scores and transcripts as the appropriate or clear reflectors of who would make a successful TASPer. To thoroughly examine a potential TASPer's personality, line of thought, analytical ability, emotional quotient, curiosity, and intellectual ability, the selection officers rely on essays.
Needless to say, you do not need to be schooled from a highly sophisticated institution to get to TASP. You could be homeschooled and still have all the worthy abilities to be an excellent future TASPer.
The screening process is intense. Be prepared to write multiple 1500-word essays. Being impressive with essays is just getting half the job done. You still have the interview pending and have to be well prepared to give your best.
Your selection through essays and interviews will depend on how flexible enough you are to come out of a protected environment and how quickly you can adapt with people whose perspectives and experiences differ and vary from yours. Other than that, you can take a look at their timeline to know important dates for application submission, etc.
Let's break the essay writing and interview phase into two stages, and discuss them one by one, for a clearer understanding of this summer program's application process.

Essay writing
As previously mentioned in this article, you will be required to submit a minimum of six essays in your TASP application. Keep your writing natural, interesting, and a true reflection of yourself. Your essays will be primarily scored and evaluated based on the ideas that you present within them. The selecting officers at the Telluride Association Summer Program are not looking at how well you write but at your thought process, imagination, and creativity. Some of the essays you could be asked to present with your application are as follows:
How receiving education (formal and informal) has helped/not helped you. In case you wish to receive formal education on a subject why do you think it would have helped you better? If you stand for informal education what is your viewpoint about it?
Describe a piece of art, a movie, a book, a poem, or any life experience that made a mark on you. You'd want to give this one a good thought before penning it down because such topics are usually taken up at seminars at TASP.
Was there a time when you intendedly or unintendedly ended up hurting someone. What were the consequences and how did you handle the situation? Would you handle it differently now? If yes, how?
The above-listed examples are all hypothetical, yet framed keeping in mind what TASP selection officers are trying to understand about you when screening your application. All that's going to matter when working on these essays is how genuine you are with yourself while answering. And, that these answers clearly reflect that you are willing enough to learn and change to life's requirements.
TASP Interview stage
Those candidates whose essays have been shortlisted are interviewed in March or April by regional representatives of the Telluride Association. If you have passed the essay writing stage you will need to request a transcript and letter of evaluation as soon as you are notified about your interview from Telluride Association. You will also be required to submit to the Telluride Association an additional essay, which you wrote for school.
TASP Selection
It's obvious that not everyone who has been interviewed will be absorbed for the Telluride Association Summer Program. Having accumulated all information about the candidates to the best of their knowledge and ability, the Telluride Association reveals the final list in late April.
Seems like a lengthy road to TASP? Sure, it is. However, once you are there you won't mind the toil that it took, at all. Every day at TASP will be an adventure of a lifetime.

Wrapping it up
We've detailed how essays are the 'golden ticket' of sorts to TASPs. And, you might feel a bit overwhelmed about having to present these essays to the best of your ability. You want your story to stand out and impress. You want to make doubly sure that your essays will get you to the interview stage.
That's why, we at the Ivy League, carefully screen your essay drafts and help you build more confidence in your submissions for a summer program of choice. Feel free to reach out!