The Best Dental Schools in the World
A cursory look at dentistry
A quick look at dentistry shows its importance to the world. People who are interested in preventing and treating cavities and other oral health issues frequently aspire to become dentists. Dentists are also in high demand among people interested in becoming healthcare providers. Some of these dentists come from the best dental schools in the world. They care for everything in and around people's mouths, including teeth, gums, and jaws, and they all have doctorates in dentistry. These highly trained clinicians are responsible for the care of patients.
A future dentist will typically obtain a bachelor's degree and be required to finish prerequisite undergraduate courses with labs in biology, general chemistry, organic chemistry, and physics before enrolling in dental school. Students must meet these requirements before they can attend dental school.
Aspiring dentists need to be aware that a test called the Dental Admission Test must be passed to be accepted into dental school. This multiple-choice test includes exercises in spatial reasoning, science puzzles, mathematical problems, and reading comprehension questions.
Reason to become a dentist
There are many reasons to pursue a career in dentistry. The ability to alleviate patients' tooth pain is one of the most valuable services a dentist can provide. A patient's teeth' functionality can be restored by removing a tooth that causes pain or by placing a crown over a tooth. You might also see a patient's level of self-assurance in their smile increase throughout treatment if cavities are filled, teeth are whitened, or braces are placed on the patient's teeth. It can be very satisfying to provide proper dental care for someone because this may improve their ability to speak or eat better.
Dentists typically make six figures annually, which is why this field is so competitive. According to the Bureau of Labor Statistics, the median salary for a dentist in the United States in 2018 was $156,240. Dentists specializing in fields such as oral and maxillofacial surgery and orthodontics typically earn $208,000 or more.
However, gaining admission to some of the best dental schools is not simple. According to the admission statistics provided by the American Dental Association, only 55.3% of dental school applicants who sought admission to one of the 66 accredited dental schools in the United States for the 2018-19 school year ultimately enrolled in one of those schools during that academic year.
Best dental schools in the world
University of Gothenburg
Students can earn a bachelor's degree and a doctoral degree in dentistry at the University of Gothenburg. The dentistry school at UOG is currently known to be one of the best dental schools in the world.
QS and Shanghai consider the Odontology Institute at the University of Gothenburg to be among the best in the world. It is possible to earn a bachelor's degree in dentistry and a master's or doctoral degree by participating in the school's undergraduate or graduate dental programs.
Harvard University
It would appear that no matter the field of study, Harvard University is at the forefront as a global leader in the university rankings. Dentistry is no exception; the Harvard School of Dental Medicine in Boston provides numerous postgraduate programs, one of which is the Doctor of Dental Medicine (DMD) degree.
Students will learn to develop and complete a research project during their second, third, and fourth years as part of the ongoing curriculum, which fully uses Harvard's unique teaching methods. This will closely complement the existing interdisciplinary approach.
The annual cost of tuition is approximately $85,070, equivalent to £64,350; however, this does not include living expenses, travel expenses, or any other personal allowances.
King's College London
It is the largest dental school in the United Kingdom and falls under the aegis of the University of London. King's College, a research-based institution and part of the University of London, educates approximately 150 dentists each year. In contrast to UCL, it is a five-year BDS program, allowing students to gain clinical experience in several hospitals considered to be among the best dental schools.
The government of the United Kingdom places a cap on the annual tuition costs of applicants from the United Kingdom at £9,250 (approximately $12,280). At the same time, the average annual cost of attendance for students from other countries is approximately $57,720 or £43,500. (These costs are not related to life or personal expenses nor include costs related to additional travel, graduation, or safety assessment.)
University of Michigan
The University of Michigan is widely recognized for its excellence in intercollegiate athletics; however, it is also recognized as one of the nation's premier institutions for conducting scientific research. It should come as no surprise that his dental school, situated on the beautiful campus of Ann Arbor, benefits from this success.
After completing the DDS program, the primary path to take in dentistry is to enroll in one of the numerous graduate programs. At the same time, the cost of tuition for students who do not live in Michigan is approximately $68,370 (£51,720) annually (not including living expenses or other personal expenses).
University College London (UCL)
The Eastman Dental Institute of UCL, located close to the Eastman Dental Hospital with which it is affiliated, is home to one of the world's most prestigious dental research teams.
However, the school's wide variety of specialized certificates, postgraduate programs, and research opportunities make it more than worthy of inclusion. Perhaps oddly, the school does not offer undergraduate courses in dentistry. The cost of attendance varies according to the major you choose, your home country, and the scholarships and grants for which you are qualified. Still, it is comparable to most other British educational institutions.
University of Washington
The University of Washington School of Dentistry (UWSOD) provides students with a dental education that is on par with the best dental schools in the world. Its main campus is located to the north of Seattle. On the other hand, the school can be considered a closed shop in some respects.
According to the statistics regarding university admissions, UWSOD receives approximately 1,000 applications each year for 63 places and has a low acceptance rate of approximately 6.3%. The vast majority of these places are occupied by residents of Washington and, to a lesser extent, WICHE.
If you are one of the few lucky non-residents to enter (and some places are reserved for international students), you can expect to pay tuition fees of approximately $102,000 (£77,160) per year. This does not include any personal or living expenses you may incur during your time there.
University of Pennsylvania
It should come as no surprise that the University of Pennsylvania, also known as UPenn, is included on this list, given its status as an Ivy League school that provides outstanding academic programs in various disciplines. The university is also interested in maximizing this academic diversity to its full potential by providing double degree opportunities (perfect for those looking to combine their clinical training with their business objectives).
When you factor in the availability of student research programs, international hospital internships, and summer scholarships, the University of Pennsylvania quickly transforms into a highly desirable location. The annual cost of tuition is approximately $95,000, equivalent to £71,860; however, this does not include living expenses or other personal costs.
The University of North Carolina at Chapel Hill
The University of North Carolina at Chapel Hill, also known as UNC-Chapel Hill for short, is a public university well-known for its dental and dental hygiene programs and its state-of-the-art facilities in particular. The University's Center for Oral Health Sciences, which has been open since 2012, is essentially furnished with a number of the most advanced technologies, making it one of the best dental schools in the world.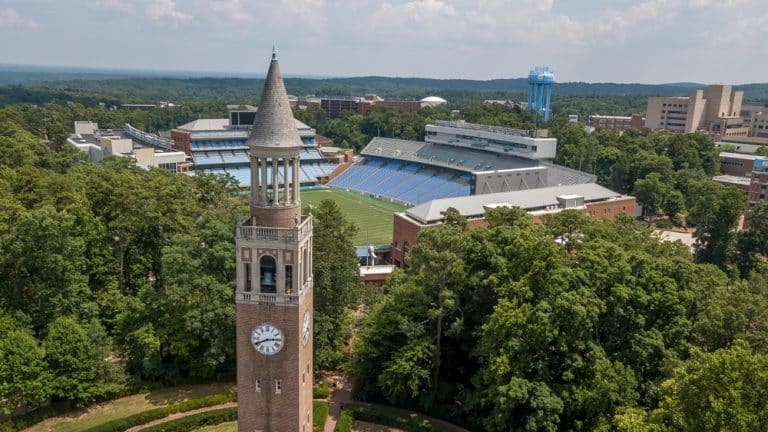 All applicants must have a bachelor's degree from an accredited university (as well as several pre-dental courses). At the same time, the annual tuition rate for students who are not residents of North Carolina starts at $83,790 (£63,380).
University of California, Los Angeles
It should not come as a surprise that there are many opportunities in dentistry given Los Angeles's fixation on outward appearances, but it is nonetheless worth mentioning. The most common abbreviation for the University of California, Los Angeles, is simply UCLA. This university offers a Doctor of Dental Surgery program that lasts four years and begins in the laboratory before branching out into clinical settings.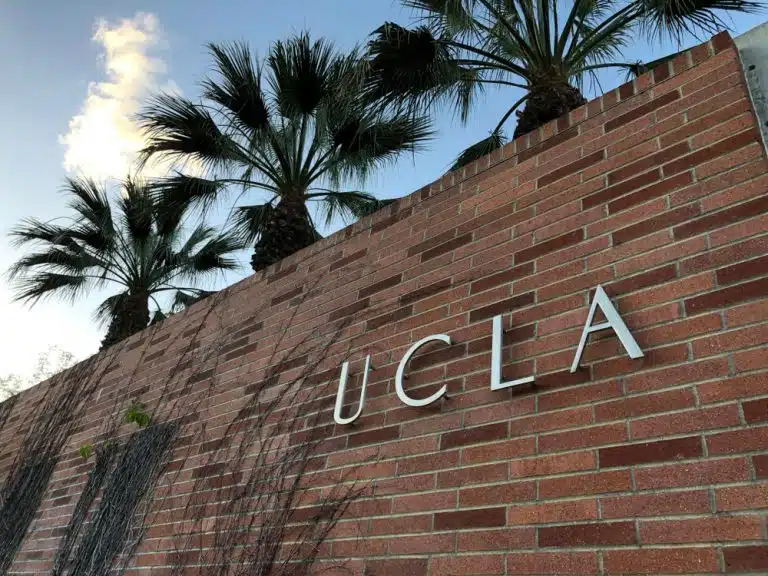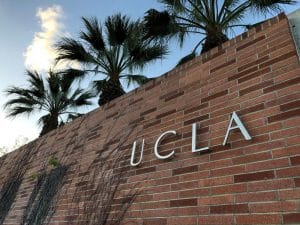 Competition for entry into the school is fierce because there are only 88 students enrolled in the class. The current class at UCLA has a cumulative grade point average of 3.80, and there are 21 graduate students enrolled. The annual cost of tuition for students who are not residents of California is slightly more than $78,500 (approximately £59,380). However, this does not include the cost of food, housing, or other personal expenses.
University of Hong Kong
This university is among the very best Asian educational institutions that students can find (part of the prestigious Tokyo School of Medicine and Dentistry and the University of Melbourne). In the meantime, students at the University of Hong Kong pursuing a Bachelor of Dental Surgery degree can anticipate access to cutting-edge educational facilities is on par with the best dental schools in the world. In addition to an outstanding postgraduate employment rate and an educational program geared toward producing students of international renown.
Thankfully, the entire course is also taught in English, but students must take additional Chinese and Cantonese lessons to communicate effectively with patients. The tuition fees for "non-local" students (those who need a visa to be in Hong Kong) are approximately $20,500 (£15,500) per year in 2018-2019, including an admission deposit of $10,250 (£7,750)
Now that you know where to study dentistry at some of the best dental schools in the world, the next thing you should think about is your college admissions. To ensure that you get into the college you want, you can get help with AdmissionSight. With ten years of experience with college admission experts, Admissionsight can help you get into the college of your choice. You can talk to our experts today to get an initial consultation.