UChicago Regular Decision Notification Date
When Does UChicago's Regular Decision Come Out?
There are four paths for admission at UChicago: Early Action (EA), Early Decision 1 (ED 1), Early Decision 2 (ED 2), and Regular Decision (RD). For now, let's concentrate on the traditional and most common path that students take, the Regular Decision. You might be curious "When does UChicago's regular decision come out?" The UChicago regular decision notification date usually falls in late March. Before we'll proceed with other important dates and deadlines at UChicago, let's go over a quick introduction to this institution.
The University of Chicago (UChicago) is widely regarded as one of the premier universities in the United States; it is a top producer of Nobel Prize winners and is in one of the country's largest and most lively cities.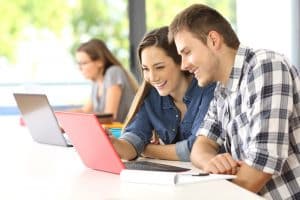 UChicago is noted for attracting intellectually interested students who excel both in and out of the classroom and are often perceived to be a little eccentric. Do not be fooled by UChicago's reputation for admitting unorthodox students; admissions are incredibly selective, as they are at other highly ranked universities.
Deadline for Admission
| | |
| --- | --- |
| Application Path  | Application Deadline |
| Early Action  | November 1  |
| Early Decision 1  | November 1  |
| Early Decision 2 | January 3 |
| Regular Decision  | January 3 |
Students who applied for Early Action and Early Decision 1 will be notified by the middle of December. Those who applied for Early Decision 2 should hear back by mid-February, while the UChicago regular decision notification date is in late March.
| | |
| --- | --- |
| Application Path  | Application Notification  |
| Early Action | Mid-December |
| Early Decision 1  | Mid-December |
| Early Decision 2 | Mid-February   |
| Regular Decision  | Late March  |
For this year, the Regular Decision admissions decisions became available on the UChicago Account last March 11, 2022.
How Does The UChicago Admissions Process Work?
How does the UChicago admissions process work? UChicago welcomes students from diverse backgrounds, and every application goes through the same holistic review process. There is no single factor—academic and extracurricular records, essays, letters of recommendation, or SAT/ACT scores—that decides whether you are a suitable fit for UChicago.
UChicago wants you to show who you are in your own words through your application. What is your own story? Why did you decide to explore specific opportunities?
What activities mean the most to you? Simply being yourself and writing in your own voice is the best way to approach your UChicago application. The admissions officers are interested in you and who you truly are, not what you believe they want to see in an application.
Application Materials
Before admissions decisions are made public on the UChicago regular decision notification date, all first-year and transfer students, including overseas applicants, first-generation applicants, rural and small-town applicants, QuestBridge applicants, home-schooled applicants, and veterans, must submit the application materials listed below. Applicants may only apply for admission in the Autumn Quarter, except for prospective students-at-large.
The Apply Coalition Powered by Scoir and the Common Application are the two applications accepted by the University of Chicago. Applicants are also asked to set up a UChicago Account. There is a $75 application cost; however, students seeking need-based financial aid, veterans, and veteran dependents are not charged an application fee.
The University of Chicago Application is made up of various materials:
Your Common Application
Application essays and additional essays
Secondary school report and transcripts
Two letters of recommendation
Optional test scores (transfer applicants only)
English Language Proficiency Test Scores (only for international applicants)
Mid-year report (first-year applicants only)
Optional video profile
Optional additional content
Supplemental Essays: As part of their application, applicants to the University of Chicago must write two supplemental essays. One essay is universal and written by all applicants; the other essay requires the applicant to write one out of the six prompts. UChicago is well-known for its unusual essay questions and the opportunity they give applicants to express themselves through their personalities and hobbies.
Video Profile: UChicago permits students to upload a two-minute video in lieu of a typical college interview, which is not required as part of the application process. The video's production quality is not nearly as crucial as its content—students should offer their views and perspectives on their unique ability to contribute to UChicago. The video profile is not needed, but it is "recommended" and those who are serious about entering the university should make and submit one.
Supplemental Materials: Students applying to UChicago may submit supplemental materials that showcase a particular talent, passion, or achievement. Supplemental materials include creative writing projects, performances, research projects, and business proposals, among others.
Standardized Tests: The University of Chicago follows a test-optional admissions policy, which means that applicants are not required to disclose their SAT or ACT scores. However, just because applicants are not obligated to disclose their standardized test scores does not imply that they should. It's typically a wise idea to submit scores that fall inside the university's middle 50% of accepted applications—this is especially true for high-scoring applicants.
Applicants to the University of Chicago typically have outstanding academic credentials—they have high GPAs, graduated near the top of their class, and performed extraordinarily well on standardized tests.
Average GPA: 4.33
Class rank: 99% of high school students graduated in the top 10% of their class
Middle 50% SAT/ACT scores: 1510-1560/33-35
It is important to note that excellent grades and test scores are not enough to gain admission to the University of Chicago; rather, they will ensure that a candidate is given considerable consideration.
Top colleges, such as UChicago, use the Academic Index, a screening tool that represents an applicant's total academic performance as a single numerical score, to select those they deem unqualified. Failure to meet the university's academic benchmark may result in an applicant's application being denied before it has been completely reviewed.
How Many People Get Waitlisted By UChicago?
Students accepted through Early Decision 1 and Early Decision 2 are committed to attending the university. If you wonder "How many people get waitlisted by UChicago?" UChicago does not publish statistics on ED applicants, even though these individuals are typically accepted at a higher rate than those who apply through other admissions channels.
Here are three possible outcomes of your Regular Decision application which will be released on the UChicago regular decision notification date.
Admitted: You have until May 2nd to confirm your enrollment if you were admitted through the Regular Decision process.
Waitlisted: If you were put on a waitlist, you have not been offered a spot in their class at this time, but UChicago will notify you by early summer if a spot becomes available from the waitlist.
The waitlist at UChicago is not ranked. If UChicago is still your first option, here are the do's and don'ts of what you should do next.
Do's:
Accept your spot on the waitlist by signing into your UChicago Account. If you are still interested in attending UChicago, please let the school know.
Accept a spot at another school before May 2 to ensure that you have a college home for next year. If UChicago will be able to give you a place in the class and you accept it, please notify the other school as soon as possible that you will not be attending.
Send a short note to your regional admissions counselor outlining why UChicago is still your first option.
Don'ts:
Don't bother meeting the admissions team. The admissions officers do not base their decisions on whether a student has visited or participated in the virtual programming. While UChicago invites you to visit campus or attend a virtual info session or another online event to learn more about the school, you are under no obligation to do so. Following the "do's" above is all that is required to express your continued interest.
Submit completely fresh application materials. The application you originally submitted to UChicago is already complete. The officers have all the information the school requires from you, and as time passes, UChicago will know whether there is enough spot in the program to accept students from the waitlist.
An admissions decision is not a personal assessment of you as a person. Decisions are made over a long period of time by a group of persons who consider the complete application pool. Please take note that the school cannot provide reasons for the admissions decisions over the phone or by email because it is impossible to compress the talks that led to judgments in a form that is adequate or beneficial to the applicant.
Denied:  UChicago is unable to offer you a spot in the class. Once the admissions decisions are out on the UChicago regular decision notification date, please keep in mind that there is no way to dispute the outcomes.
The average acceptance rate at the University of Chicago during the last ten years (2012-2022) is 8.26%, while the acceptance rate for the Class of 2026 is 5.44%. The University of Chicago has kept its acceptance rate extremely low, and admission to the school is extremely difficult.
The average yield (enrollment rate) is 66.98%, while the yield in 2022 is 83.01%. The number of applicants to the University of Chicago increased by 10.55% (3,624 applicants) over the previous year.
Colleges have waitlists because of the difficulty in estimating yield. Assume, for the sake of argument, that a college needs to enroll 400 students to accomplish its objectives. Because the school's average yield is 40%, it sends out 1,000 acceptance letters. If the yield falls below 35%, the college will lose 50 students.
If a few hundred students are placed on a waitlist, the school will begin admitting students from the waitlist until the enrollment goal is met. The waitlist serves as an insurance policy for meeting enrollment targets. The more difficult it is for a college to anticipate yield, the bigger the waitlist will be and the admissions process will be more u predictable.
Does Early Action Increase Chances At UChicago?
Does early action increase chances at UChicago? Unfortunately, this university is adamant about not disclosing any information about precise acceptance rate statistics per application path.
Based on other competitive colleges' admissions statistics, we may assume that it is around double their typical acceptance rate, implying that the EA/ED value is around 10%.
Some instances are provided below:
While Harvard's typical admissions rate is 4%, its early action acceptance rate is around 8%, about double that of regular decision. And, although Cornell has a 10% admission rate, its ED acceptance rate is surprisingly 23%.
Many institutions accept nearly twice as many students for early action and early decision. The University of Chicago has an overall acceptance rate of about six or seven percent.  As this university's worldwide and national prominence grows, it gets even more selective each year. The University of Chicago received approximately 38,000 applications in 2022, resulting in an admission rate of around 5.44%.
It is impossible to deny that the University of Chicago is one of the most difficult universities to gain admission to, but for a good cause. It has been ranked as one of the greatest institutions in the country for decades. In addition to being the greatest institution for veterans, the University of Chicago is now the sixth-best university in the country.
Their commitment to creative thinking has also positioned them as one of the most innovative colleges in America, as well as one of the "best values" in the world of education. Though admission to this university may be tough, prospective students should not be discouraged only because of the low acceptance rate.
By going through the early decision process, the potential applicant demonstrates their increased interest in the institution, demonstrating a greater level of dedication to their potential education. Because the Early Decision I happen in advance, it demonstrates to the university's admissions team that this applicant intends to enroll and has likely already spent time researching and anticipating life at this school.
Although the University of Chicago does not disclose acceptance rates by application path, all other research indicates that this message is crucial in enhancing a student's chances of acceptance. According to other large universities, early admission acceptance rates are two to three times greater than regular admission, making this extra step well worth the effort.
Students who want to take advantage of what Early Decision I has to offer, as well as Early Action applicants, should have their applications entirely completed by November first.
Students who choose the second early choice path, along with all ordinary candidates, have a later deadline of January 4th. Unfortunately, this is the one significant downside of an Early Decision I application. Students have little time to thoroughly explore all their educational and financial options because of the early selection deadline.
Every student naturally wants to obtain the most education for their money. To do this, prospective students may spend weeks poring over comparisons of financial aid, scholarships, and grants that are given by various colleges.
With only a few weeks between acceptance and decision day, students may not have the time to finish all their financial investigations. There is some good news: the University of Chicago is committed to providing students from all socioeconomic levels with the education they deserve.
Whether students wait for the application results during the UChicago regular decision notification date or opt to apply early, what is essential is to prepare a strong application since we already discussed how selective UChicago is. To ensure you earn a spot in the admitted students pool, you may ask for assistance from college admissions experts like AdmissionSight. Feel free to schedule an appointment for an initial consultation with AdmissionSight.