UChicago Waitlist for 2025
Over the past eight years, acceptance rates at the University of Chicago have continued to fall, and it is almost certain that this will continue as well. If you're a student on UChicago waitlist for 2025, continue reading to have a better understanding of being waitlisted.
Students and their parents typically have a good idea of what steps to take if they are accepted or rejected by a college that is considered to be among their top choices. But if an applicant is placed on UChicago waitlist for 2025, what steps should families take next?
It can be challenging for high school seniors all over the world to navigate the admissions process when they are debating whether or not to apply to a particular college or university. If you have been added to UChicago waitlist for 2025, this does not mean that you have been rejected; however, you will not find out whether or not you have been accepted until much later in the spring. It is essential to keep in mind the extremely low likelihood of being accepted off the waitlist at a highly competitive educational institution such as the University of Chicago (UChicago). Having said that, it's not inconceivable either.
Why are so many students getting waitlisted?
Ever wonder why are so many students getting waitlisted especially at top universities such as UChicago? The answer lies in the succeeding paragraphs prepared by us here at AdmissionSight.
During the admissions process, colleges are required to estimate the total number of students who will enroll. Since more students are applying to a greater number of colleges such as UChicago than ever before, this can be challenging to predict.
Students who have been placed on the waitlist similar to being included in UChicago waitlist for 2025 have qualifications that are on par with those of those who were accepted into the program; however, there simply were not enough openings to admit them all while still maintaining control over the expected number of graduates (that is, the percentage of admitted students who enroll).
The admissions office will check the number of students who will be attending the school in the fall as new enrollments come in to determine whether or not there are enough students to fill the class and satisfy the institution's requirements as they become available. After all of the enrollments have been received, the colleges will look at the waitlist to find additional students who meet the criteria they have established for that academic year and who are eligible for admission.
You must be aware that the waitlist is not organized in the form of a ranking system with a top student who will be given priority when a vacant spot becomes available. When deciding who to accept from UChicago waitlist for 2025, admissions officers will, just as they do when building the initial class of students who were granted admission, consider the institution's requirements and then make their selections.
Is there a downside to accepting a waitlist?
If you're pondering the question, "Is there a downside to accepting a waitlist?" You're in the right place. There is more to being on the UChicago waitlist for 2025, or being waitlisted in general, than just hoping and hanging around. There are also potential drawbacks to consider for you to take action.
Your chances of being admitted off the waitlist are lower than they have ever been in the previous years since college applications continue to increase especially in highly selective schools all over the country including UChicago.
Even if only forty percent of all applicants who were granted admission show up to class, that ought to be sufficient to meet the demand. In addition to this, schools are placing a greater number of applicants on the waiting list, which increases the amount of competition for any spots that become available. The average number of students being admitted off the waiting list for colleges and universities ranges from 0-100 only.
You didn't make it in there, did you? Your dream of getting into this school, especially if it was your number one choice, did not come true. You really ought to count your blessings that your application wasn't turned down, but this is not the result that you were hoping for. You will need to look for another school that you enjoy attending just as much, or at the very least, as much as your current one, and enroll there. If you get accepted off the UChicago waitlist for 2025 and make the decision to enroll, you will be required to forfeit the deposit that you provided to the other school in which you enrolled.
How likely am I to get off a waitlist?
If you're on the UChicago waitlist for 2025, your top question might be "How likely am I to get off a waitlist?".
There's no 100% guarantee to this question. Students are being placed on waitlists at colleges that are getting longer and longer as time goes on. However, some schools use waitlists quite frequently, while others only use them infrequently. It varies from college to college, and from the previous academic year to the next.
Students submit applications to multiple colleges due to the increased level of competition and the convenience of applying online. But since you can only go to one, even though you accept one invitation, you have to decline the others. This indicates that there will be openings at those colleges, and there will be a trickle-down effect as students decide not to attend colleges that they might be interested in attending. But don't get too excited about it just yet.
As colleges work their way down waitlists, they frequently look for students who come from specific regions or who can pay the full tuition themselves. It is unfortunate that colleges now place so many students on waitlists because the waiting can be excruciating. The lists are so long because some students are included on them even though their high schools and families would prefer that they were not. Therefore, experts suggest that you find contentment at a school that welcomed you with open arms.
In lieu of this and because the number of students who are accepted off of the waitlist differs from school to school, you should check the data if the school makes it available to see how many students were admitted off of the waitlist.
In most situations, admission off of the waitlist is granted to fewer than fifty percent of applicants, and at many schools, this percentage is even lower (think ten percent or lower). It also changes from year to year depending on how many students a school needs to accommodate
Here at AdmissionSight, we strongly suggest students not just wait passively for the decision after being waitlisted especially if it is the UChicago waitlist for 2025. You must maintain communication with the university by providing them with pertinent updates and by restating your interest, but at the same time keeping in mind their low waitlist acceptance rate.
Some schools don't even maintain waitlists while others choose a significant number of students from the list, wherein they select a very small number. This holds from one academic year to the next for each school as well. A college may take 15 students off of the waitlist this year, but only three the following year.
It is in your best interest not to worry about the likelihood of getting off the waitlist and being accepted into the program. You should write a letter expressing your ongoing strong desire to attend the school. After you have done so, you should put your waitlist anxiety to the side and concentrate on selecting a school from among those that have already offered you a spot.
No data has been made public concerning the UChicago Waitlist for 2025. However, only 6.5 percent of the 37,977 students who applied to be a part of the Class of 2025 were offered acceptance. With this, you must also be informed of UChicago's criteria for college admissions, which are discussed in the following:
The rigor of the applicant's secondary school record, the essay, recommendations, character and personal qualities, extracurricular activities, and talent and ability are the six components that the University of Chicago considers to be "very important" to their admissions process. All of the following are "considered" when making admissions decisions: grade point average, class rank, standardized test scores (UChicago does not require applicants to take standardized tests), first-generation status, legacy status, geographical residence, religious affiliation, ethnicity, volunteer work experience, paid work experience, and the applicant's level of interest.
The University of Chicago is not going to be impressed by the fact that you filled all ten of the spaces on the Common Application Activity List; rather, they are looking for genuine excellence in at least one of the activities that you participated in.
Recent changes at the University of Chicago have resulted in the discontinuation of on-campus and alumni interviews. Students have the option of submitting a video introduction of themselves that is up to two minutes long. This submission does not require any editing or polishing before being submitted. Keep also in mind that your two required teachers will each write a recommendation for you, which gives admissions officers yet another excellent opportunity to get to know you on a more personal level.
Furthermore, make sure that you give the supplemental essays that are required by the University of Chicago the time and effort that they deserve.
How many students does UChicago accept from the waitlist?
There's no definite answer to "How many students does UChicago accept from the waitlist?" But based on data from previous years, the UChicago waitlist for 2025 acceptance rate stands at around 15% or can be lower.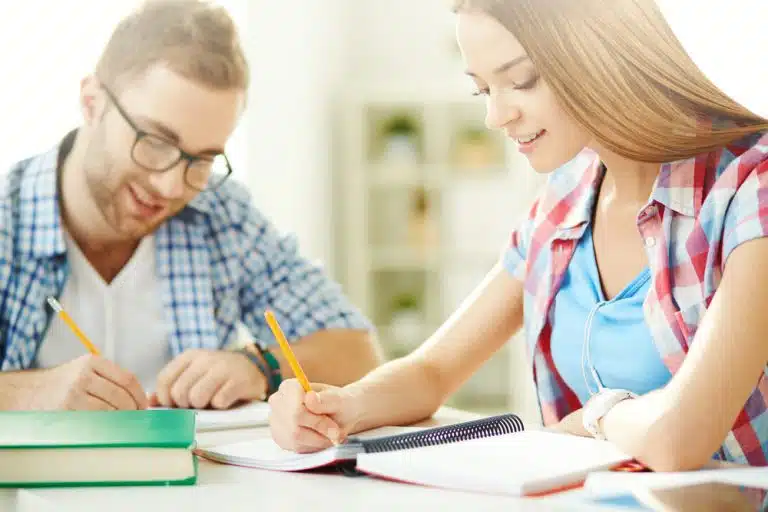 The following shall also discuss the main topic of this article, which is the ways to increase your chances of getting off the UChicago waitlist for 2025:
Never panic and consider it as a chance
Draw a long and slow breath in. You were not disapproved of. The admissions officers considered your application but ultimately decided not to give you a spot. Admissions officers are faced with the task of selecting candidates from thousands of qualified applicants, and the decision-making process can be extremely challenging. There was something about your application that piqued their interest, and it demonstrated that you might be a good fit for the program that they offer. Keep in mind that there is still a chance.
Be optimistic and take action
Recognize that you have a place on UChicago waitlist for 2025 (literally, not figuratively). In the current condition of college admissions, it is no longer a given that all students will accept the spot offered to them on their college's waitlist. Every email must be read. Click every link, and if you are offered a place on the waitlist, make sure to press "accept." This is necessary to remove oneself from the college waitlist.
Letter of Continued Interest
Compose a letter expressing continued interest, and then have it delivered. This is your chance to reassure the college of your dreams that it remains in the top spot on your list of potential institutions. It is not necessary to write more than one page of this letter; in fact, you should not. This letter should be direct and professional.
Even though admissions officers at various schools have varying preferences regarding how they'd like students to handle the waitlist process, there are a few standards that apply universally. That'd be the University of Chicago — Admissions officers at the University of Chicago only consider applicants from the college waitlist who have submitted letters of continued interest in the form of what is essentially another "Why UChicago?" essay.
Add another letter of recommendation
Take into consideration the possibility of adding another letter of recommendation. An additional letter of recommendation is, in most cases, nothing more than an additional piece of paper for an admissions officer to read.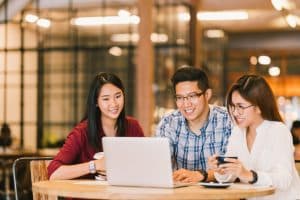 Consider requesting a letter of recommendation, however, if you have a strong and close relationship with an influential person, such as a professor at the institution, a powerful alumnus, or a highly elected official. Don't bother asking if you only know this person on a surface level. Do so if you have a particularly close relationship with this person.
Go to your high school guidance counselor
Relationships between high school counselors and admissions officers typically develop for several years. At some schools, they play an important part in bridging the gap between high school students and the college campuses where they will eventually enroll.
Ask your high school counselor to get in touch with the school on your behalf if you have a positive relationship with them, are willing to take a spot off the UChicago waitlist for 2025, and have a good working relationship with them. A short email stating that you are awesome and that you will attend the college could go a long way toward getting your name removed from the UChicago waitlist for 2025.
Is the UChicago waitlist binding?
We are aware that many of you are pondering your options after learning that your application has been placed on the UChicago waitlist for 2025. Students who have been placed on a waitlist are wondering, "Is the UChicago waitlist binding?" The answer is no since you can even accept multiple waitlists from different colleges. Find more related discussions below.
The only thing you need to do to be placed on UChicago's waiting list is to accept your spot on the list by logging into your UChicago account. Additionally, if you do not wish to remain on their waitlist, that is not a problem at all. It is okay to decline your place on the waiting list, and this can also be done through your UChicago account if you have been accepted to a college that you would prefer to attend instead of the one you are currently applying to.
There is a possibility that the university will be able to accept students off of the UChicago waitlist for 2025; however, there's no certain number on how many students they will be able to accept from one academic year to the next. The university's capacity to accept students from the waiting list has fluctuated widely throughout the past few years, ranging from zero to many dozens of students.
It is important to keep in mind that the number of students UChicago has been able to remove from the UChicago waitlist for 2025 for the current academic year is not dependent on the number of students they were able to remove from the waitlist in previous years. When they know they will have more beds in their dorms than admitted students who decide to attend, UChicago offer those places to students who are on their waiting list.
As we previously discussed, UChicago's waitlist does not have a ranking system, which means that certain students on the waitlist do not receive any sort of preference or placement over other students on the UChicago waitlist for 2025. You are not at a specific place in a line; rather, you have been placed in a pool with other students who have been waitlisted.
It is also necessary for students who have been placed on a waitlist to accept an offer of enrollment at a school to which they have been accepted by May 1, which is the national reply date for all colleges. If attending the University of Chicago is no longer a possibility for you, we strongly advise you to investigate all of your alternatives in-depth and with plenty of forethought, and to look into enrolling in a school that will be a good fit for you on intellectual, social, and financial levels.
You might want to send an email to your regional admissions counselor to let them know that you are still interested in attending the University of Chicago. It is only advised to send a brief email indicating that the University of Chicago is still a top choice for you, and it is ok to wait to do this.
The university strongly encourages you to wait, consider the other options you have as further decisions roll in, and then decide whether or not the University of Chicago is still your top choice with knowledge of your other amazing possibilities. It is not required that you submit any additional material, such as letters of recommendation or additional essays.
Get in touch with AdmissionSight if you require additional assistance or if you are on the waiting list. Our team will review your application and provide a reliable plan of action. Schedule an appointment with our known professionals today.