What are the Unique Courses at UPenn?
UPenn is just like the other Ivy League colleges in that admission is extremely tough and selective. If you're considering sending in an application to the University of Pennsylvania, you need to have a crystal clear concept of which unique courses at UPenn you want to study in and why.
If you want to take it to the next level, you should also have a good concept of all the specialized things you may learn that will help you reach your goals. Studying these things will help you take them to the next level. You are in luck since there are a plethora of unique courses at UPenn that might be able to assist you in reaching your goal.
What is UPenn Known for?
What is UPenn known for? To begin, this institution is a member of the prestigious Ivy League and was established in 1740 by Benjamin Franklin, who went on to serve as the college's first president. The school is consistently ranked among the best universities in the country, and the admissions process matches the level of difficulty required.
UPenn, the fifth oldest university in the United States and the first to provide both undergraduate and postgraduate programs, had its beginnings as a charity school and a place of worship.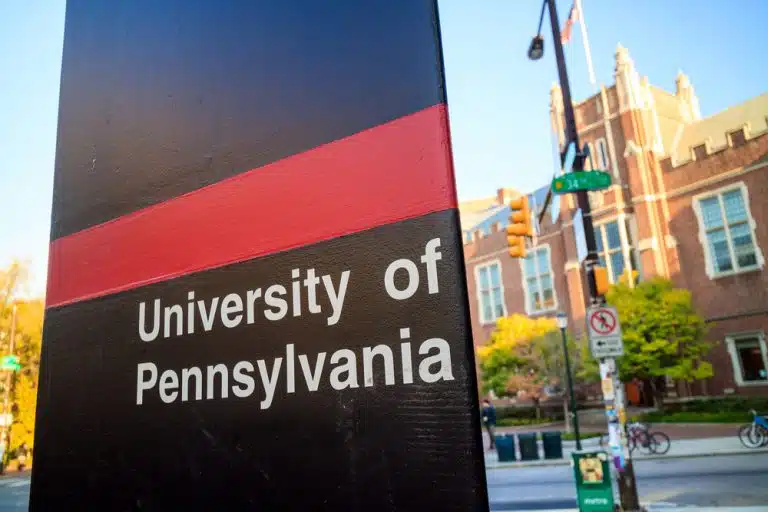 Over the course of its nearly three centuries of existence, the University of Pennsylvania has steadily built a solid reputation for itself as one of the most prestigious educational institutions in the whole country.
The University of Pennsylvania has been recognized as having the best undergraduate business programs of any school in the United States. To be more specific, UPenn was ranked #1 for its program offerings in the fields of business management, finance, and real estate, while it was placed second for its programs in business marketing.
Beyond the realm of business, the University provides students with unique courses at UPenn and educational opportunities that are among the best in the world. One of these is their Bachelor of Science in Nursing degree, which has been ranked as the top such program in the entirety of the United States.
In addition to its numerous excellent academic programs, the University of Pennsylvania is widely recognized as one of the most prestigious research institutions in the United States. The annual research budget at the institution is significantly more than one billion dollars.
Penn is well-known for placing a significant focus on undergraduate teaching, as evidenced by the institution's more than 5,000 currently active faculty members. Many of these faculty members have been honored with prestigious awards in recognition of their immense expertise and innovative contributions to their fields.
What are the Unique Courses at UPenn?
So, what are the unique courses at UPenn? The Wharton School, the School of Nursing, the School of Engineering and Applied Science, and the College of Arts and Sciences are the four schools of the University of Pennsylvania that provide undergraduate degrees. The University of Pennsylvania has a total of twelve schools. The Wharton School is widely regarded as one of the finest institutions of its kind anywhere in the world.
At least one-third of Wharton students' classes are taught in UPenn's other undergraduate schools, which contributes to the school's reputation for providing an education that draws from other fields.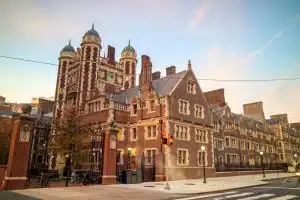 Wharton takes great satisfaction in its adaptable academic program, which gives first-year students the opportunity to explore interests unrelated to the business environment, such as a love for the written word or an aptitude for political science. Students who take advantage of this method of instruction are better prepared for careers after college in virtually every sector. Here are 10 unique courses at UPenn.
ANTH 0063 East & West: A Hitchhiker's Guide to the Cultural History of the Modern World
Through an interdisciplinary examination of the linkages between East and West, South and North, and North and South, students in this class are given an introduction to the cultural history of the contemporary world.
One of the unique courses at UPenn, this course will follow the circulation of commodities and the formation of modern capitalism. It will then study the impact of global commerce on interactions and relationships between regions, nations, civilizations, and peoples, as well as the influences on cultural practices and meanings.
In addition, the roles played by colonialism, imperialism, economic and political fights for independence, as well as slavery and labor migrations, are taken into consideration. The course will make use of both original primary sources and secondary readings written by historians and anthropologists.
These readings will enable particular attention to be paid to the ways in which global trade has impacted social, cultural, and political formations and practices throughout the world. Topics covered will range from the role of spices in the formation of European joint stock companies around the year 1600 to the contemporary cocaine trade.
ANTH 0630 Behind the Iron Curtain
The histories, cultures, and societies of Central and Eastern Europe, including Poland, the Czech Republic, Slovakia, Hungary, Romania, Bulgaria, and Albania, as well as the republics that emerged from the breakup of Yugoslavia, will be covered in depth during this seminar for first-year students.
In one of the unique courses at UPenn, students will investigate both the ethnographic method as well as the experience of everyday life during and after the communist era by reading a selection of articles and essays written by anthropologists and sociologists and based on their extended fieldwork in the region. These articles and essays will be presented to them in the form of a collection.
ARTH 0339 Sacred Stuff: Religious Bodies, Places, and Objects
This class will investigate the role that religion plays in the everyday world around us. The first portion of the session will cover historical and modern perspectives on the connection between religion and material things.
After that, students think about some examples of how religion is brought to life not only by texts but also by interactions with things, places, people, monuments, color, design, architecture, and film. The seminar will inquire into the manner in which these corporeal expressions of religion transcend the realm of individual faith and connect religion to politics and identity.
BEPP 2840 Game Theory for Business and Life
Your proficiency in the art and science of strategic reasoning is going to be improved upon as a direct result of taking this class. Our lives are filled with a variety of strategic circumstances, and in this course, we will look at a number of these scenarios through the lens of game theory.
The course will cover a variety of topics, including game theory fundamentals, applications, and learning by experience. The majority of the applications are too different business-related scenarios, such as investment and market entry, bargaining, management incentive contracts, network effects, product location, and two-sided markets.
CLST 0021 Percy Jackson and Friends: Ancient Greece and Rome in Children's and Young Adult Culture
The majority of contemporary individuals have their first experience with the ancient world not in a formal educational setting, but rather through early pleasure reading and other forms of play. This could be through the reading of myth collections such as D'Aulaires' Book of Greek Myths, through fantasies such as the Percy Jackson series, or through video games such as Apotheon.
Part of the unique courses at UPenn, this course will investigate the presence of classical myth and ancient history in the culture of young people from the nineteenth century, when classical myth was turned into children's literature by Nathaniel Hawthorne and Charles Kingsley, to the present day, in both traditional literary forms as well as in newer media such as cartoons, video games, and fan fiction.
DSGN 1040 Open Book
The show "Open Book" will place an emphasis on the visual representation of knowledge. The objective, well-structured research of facts and images, as well as the creative process of their subjective appraisal and repetition, will both be topics that are going to be covered in this article, along with the appropriate means of visual depiction.
The students will present a book that they have designed and printed based on a theme that they have proposed based on an area of interest that they have identified for themselves. This project will take place over the course of one semester.
EALC 0355 Monsters of Japan
Godzilla! Mothra! Rodan! Totoro! Pikachu! If you are familiar with them, come along with us to delve more into the cultural connotations of ugliness in Japan. Learn the physical, symbolic, and cinematic aspects of these gigantic and not-so-giant monsters if you are unfamiliar with them already.
Watch the city of Tokyo burn to the ground while you speculate about what this could imply for New York and Philadelphia. In this undergraduate course, students will investigate Japanese monsters through the lens of history, literature, and film.
RELC 2000 Gods, Ghosts, Monsters
This class aims to provide a comprehensive introduction to the subject. The course introduces students to the wide variety of beliefs that have been held, actions that have been carried out, and works of art that have been produced regarding "the weird" from the earliest times to the present day.
In the academic study of religion, art, anthropology, and literature, one of the most important categories to consider is the fantastic, sometimes known as the uncanny or the supernatural.
This course focuses on both theoretical approaches to studying supernatural beings from a religious studies point of view while drawing examples from Buddhist, Shinto, Christian, Hindu, Jain, Zoroastrian, Egyptian, Central Asian, Native American, and Afro-Caribbean sources from the earliest examples to the present day. These examples include murals, images, manuscripts, films, codexes, and even comic books.
RELS 0690 Love and Hate
This class examines the various ways in which various religious traditions have tried to make sense of fundamental aspects of human existence.
The course will investigate topics such as sexual identity, politics, religion, and the individual in contemporary life; as well as eroticism, sex, and love as they are reflected in religious literature, art, and history by drawing on data from a variety of religious traditions, such as Christianity, Hinduism, Judaism, Islam, and Mesoamerican Religion.
Both historical and contemporary acts of violence, such as human sacrifice and self-sacrifice, will be analyzed in relation to acts of divine love and religious devotion.
RELS 0790 The Religion of Anime
Whether it be shrine maidens, gods of death, and bodhisattvas fighting for justice, apocalypse, the afterlife, or apotheosis… the popular Japanese illustrated media of manga and anime are replete with religious figures and religious notions.
For the purpose of tracing the lengthy history of how media and religion have been profoundly connected in Japan, this course makes use of popular illustrated media as an instructional tool.
What to Consider in Choosing a Course?
What to consider in choosing a course? It is very normal to be uncertain about the path you want to take in life. A significant number of students share your sentiments. Even people who already have a very good concept of what they want to accomplish would be wise to consider all of their choices before settling on one of the unique courses at UPenn. There is always the possibility that there is something that you have overlooked.
Keep all of your options open to consideration
Try to maintain an open mind when selecting one of the unique courses at UPenn, regardless of whether you've had a clear idea for a long time of what career path you want to pursue after graduation or you have no idea at all.
You should wait to form an opinion about a class until you have more information about it, and you should take the time to think about topics that you haven't previously given much thought to. Even if you have your mind made up about something, it is still in your best interest to investigate the options that are available to you to ensure that you are making the most appropriate choice.
Consider the things that are important to you
Consider what aspects of college life are of particular interest to you if you are truly at a loss for direction. Think about the classes that you look forward to the most during the school year, or maybe there's a subject that pops up in your life outside of school that you've always been curious about learning more about.
When considering one of the unique courses at UPenn, it is important to keep in mind that if you are genuinely interested in the subject matter that you are studying, you will find that your time spent in college is much more pleasurable.
Do your research
After you have decided what kinds of classes you would be interested in taking, the next step is to conduct some research into those unique courses at UPenn. Investigate the course outlines of the various colleges, as well as the modules that are available and the kind of work that is required, and make your decision based on this information.
In many language programs, students are required to spend one year studying abroad through the Erasmus program. In other programs, students may be required to complete an internship or job experience. If you are prepared for the content of the class, you will have a better notion of how much you will enjoy taking it.
In addition, it is essential to be aware of any additional application criteria, such as portfolios, interviews, or further exams, as well as the due dates for these components of the application process.
Consider your options once you graduate from college
One thing that you should think about is what you can do after the completion of your degree. Many descriptions of courses will provide information on the kinds of careers that are possible following completion of the program as well as the kinds of opportunities for additional education that are out there.
There is also a possibility that there will be instances of what former pupils are doing now. This may be helpful in providing you with an idea of the options that may be open to you after you graduate from college.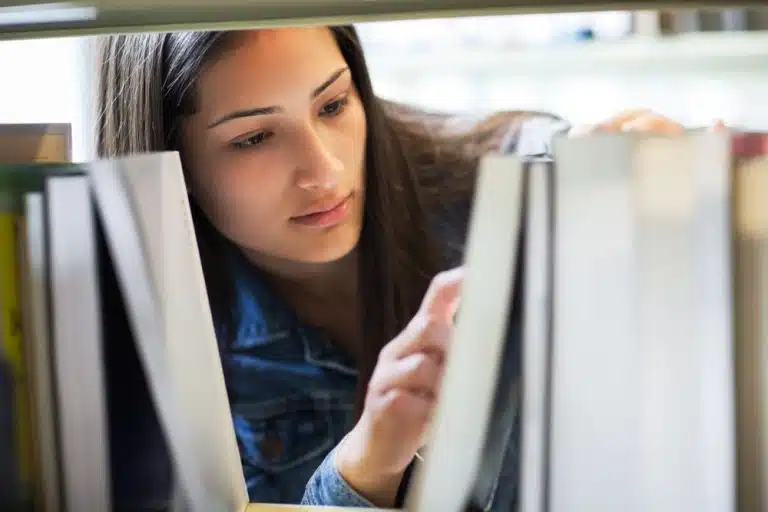 Make an effort not to let the prospect of deciding what to do with your life after college completely paralyze you. This is mere to assist you in making a decision by inquiring as to whether or not the prospects of these future opportunities excite you. Always proceed one step at a time with everything.
Want to learn more about the unique courses at UPenn? You've come to the right place. At AdmissionSight, we have over 10 years of experience guiding students through the competitive admissions process.
AdmissionSight can help you put your best foot forward when applying to college. Contact us today for more information on our services.