Top Reasons to Join DECA
With a history that spans the better part of a century, the Distributive Education Clubs of America has positively impacted the lives of over ten million students, teachers, school administrators, and business professionals since its founding back in 1946. Why should high schoolers join DECA? The strong connection that those who have taken part in DECA over the years have led to an improved and every-expanding experience that is meant to help the future leaders of the United States and the world prepare for the challenges and opportunities to come.
Overall, DECA's activities and programs that are offered to students across the country are being constantly updated and evolved so that they integrate the most cutting-edge technology as well as the latest practices and information.
Moreover, DECA is organized into two unique divisions that have been built and develop to address and fit with students' different learning styles, interests, and focuses.
When it comes to the high school division of DECA, there are over 220,000 student members that come from 3,700 schools around the country.
The mission of DECA is quite simple: to prepare emerging leaders and entrepreneurs in marketing, finance, hospitality, and management in high schools and colleges around the globe.
Why should high schoolers join DECA?
Now that you have a general understanding of what DECA is, you are probably curious about the main reasons why so many high schoolers consider joining DECA when it comes to choosing the clubs, groups, and extracurriculars that they are going to commit to during their high school years.
Here at AdmissionSight, we make it our priority to help high school students all over the world get the leg up they need when it comes to applying and gaining acceptance to the most competitive and prestigious colleges and universities in the world. For that reason, we are here to break down the top things to consider when you are thinking about joining DECA.
Let's get started!
To start out, DECA is a program that has the singular goal of preparing high school students who are interested in one day leading industries such as finance, marketing, and hospitality. But that is far from all that it is.
DECA prides itself as serving as a sort of building block for young professionals who are highly driven and know precisely what they want out of their education.
The best way to break down how valuable DECA can be for high school students is probably to simply go over the top reasons why students may want to join.
Students gain incredibly valuable communication skills
Sometimes, the hardest part about transitioning from the world of childhood and young adulthood to the worlds of professionals and adulthood is a lack of ability to successfully communicate.
In DECA, students are encouraged to take part in countless activities that are geared specifically to helping those students improve and expand their communication skills. Some of the most common activities related to communication skill-building include presentations in class, role-playing games that replicate a certain kind of professional interaction, and competitions where students are encouraged to act as salesmen or saleswomen who are trying to get the desired result out of a sale.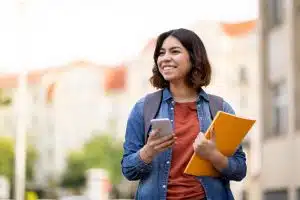 These games and activities will not only be fun and educational but will also help train students who even have normal anxieties when it comes to social interactions to gain a great mastery in this realm.
Students get to take part in trips and events
One of the best aspects of DECA is that when students decide to become members, they get the chance to take part in lots of annual events and trips.
Two of the most popular events that take place every year in DECA are the State CDC and ICDC. The State CDC is an optional event in which students get the chance to compete in different career clusters.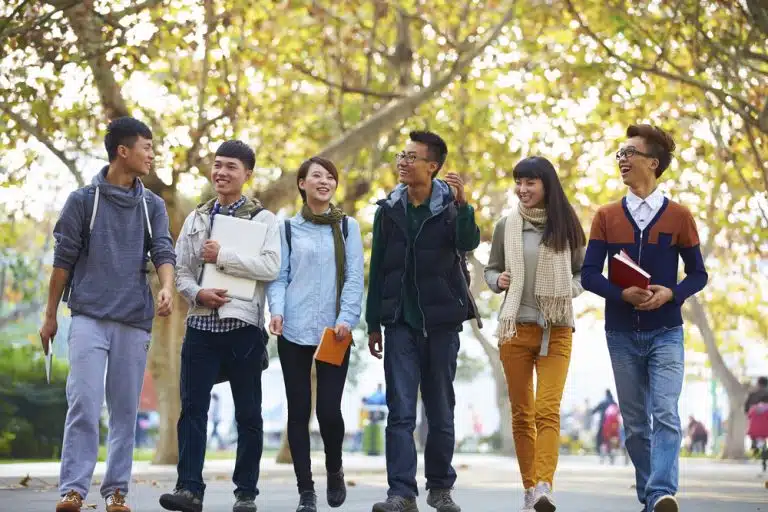 While the event is a competition, there is so much more that students get out of it than just the chance to win prizes and recognition. Students get to make incredible connections that can lead to lifelong friendships and even professional partnerships down the road!
When it comes to the ICDC, students will get to enjoy traveling even further out of their home states and meet even more like-minded students and faculty in states such as Florida, California, Georgia, and more!
The competitions are incredible
As previously mentioned, DECA opens students up to the possibility of taking part in their exciting, challenging, and impressive competitions.
Because DECA is primarily geared towards the world of business, you may be wondering how the club has created competitions. After all, this isn't a sports team! Well, the answer is quite clear. At events such as the State CDC, students are put into job clusters of marketing, business management and administration, hospitality and tourism, and finance and give students the chance to test their experience and knowledge against other students in the state.
The way this is done is through role-playing opportunities, written events, projects, and more. These competitions essentially give students the chance to win and compete against other super intelligent and driven students while also testing out these different job clusters in the hope of getting a better idea of what kind of career they might be interested in pursuing further down the road.
Meet incredible people in DECA
While students who are committed to getting into the best colleges and universities in the world have to be highly strategic about the activities that they commit to during their high school years, not everything should simply be a means to an end.
Of course, if a student is not interested in pursuing a career in the industries that DECA primarily focuses on, then that student should pursue other extracurriculars during their high school years. With that being said, if these are the natural passions of a student, then DECA offers an incredible opportunity to meet students from all over the country who share similar passions.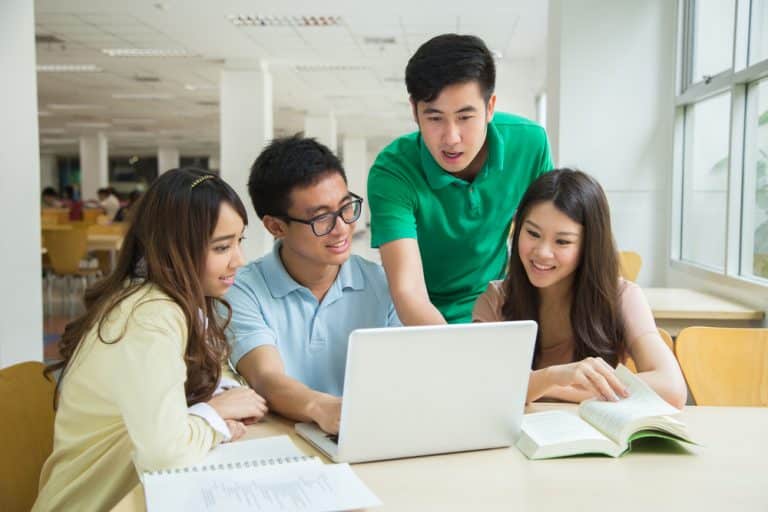 From a specific chapter, to State CDC and ICDC, students get the chance to meet some of the most passionate and intelligent high school students. In fact, it is not at all rare for people to meet lifelong friends thanks to DECA.
Beyond meeting people who are high school age, students also get the chance to meet, engage with and learn from people who joined DECA as high schoolers and have gone on to enjoy incredible success in the professional world.
These leaders and inspirational speakers will only encourage and excite high school members to continue pursuing their professional goals.
Gain meaningful help when it comes to your collegiate dreams
When it comes to your primary goal in high school, there is no doubt that doing what you have to do to get into the college or university of your dreams should be either at – or very near the top – of your list. DECA can offer assistance in a lot of different ways when it comes to your college goals.
First off, your participation in DECA is going to help set you apart from other students in a really major way when it comes to applying to schools. Sure, extracurriculars such as being part of a sports team or the theater club at your school is impressive, but it is not all that unique.
By being part of DECA, students are able to pique the interest of college admissions offices all around the country. Moreover, being part of DECA will show people in admissions offices that you are driven and already have a good idea of what kind of career you ultimately want to go down.
This is going to further help prove to those schools that you are interested in going to that you are ready for the commitment and demands of being a full-time student at a top university.
Beyond that, DECA serves the incredibly valuable function of offering state and national scholarships that members are able to apply for when the time comes. That means that you can get major financial assistance to attend even the most expensive schools thanks to your involvement in DECA.
Finally, there are also some schools in the country that sponsors and are committed to DECA. What this means is that there are actually some colleges that you can specifically target because they are known to partially or comprehensively cover tuition costs for students who are members of DECA.
A chance to take on a role of leadership
As long as we're on the subject of how joining DECA can serve as a major benefit when it comes to getting into the colleges of your dreams, we at AdmissionSight should absolutely cover how DECA offers high school students the chance to assume important leadership roles that look simply fantastic on a college application.
In DECA, involved students have tons of chances to help a student improve their natural leadership skills. Not only are many of the competitions and activities geared towards improving skills linked to leadership, such as communication, teamwork, and problem solving, but there are also key opportunities that students can take advantage of to assume leadership roles.
Some of the top opportunities related to leadership include attending the Fall Leadership Conference, being in charge of a DECA program or initiative, running a chapter, state or national office, and more.
College admissions offices love to see students who apply to their schools as leaders who take advantage of the opportunities provided to them. They also love to see that students are making a major effort to really engage in programs and activities that are directly linked to their passions.
Taking part in DECA allows students to do both and more!
Gain crucial skills and life lessons
Another awesome benefit that students who decide to join DECA will get to experience is the many different kinds of life lessons and skills that are taught to members. Whether it has to do with those kinds of clothes and forms of communication are allowed in a professional setting, to how to win – and lose – with grace and dignity, and even how to fill out and pay taxes. Overall, DECA is geared towards preparing those involved as best as possible for the "real world" that awaits them once they graduate from high school, an undergraduate college, and even graduate school.
While some students may think that the lessons that their parents and teachers in school can teach them everything that they will need to get a leg up in the real world, that is pretty far from the truth. Luckily, students can be sure that being part of DECA will offer them a well-rounded and meaningful look at what is awaiting them in the world to come.
Not only this but learning these skills will give you the confidence that you need to feel ready for any expectation or responsibility that your future boss hands down to you.
Students get access to internship and job opportunities
Beyond all of the aforementioned benefits that high school students get from joining DECA, students will also get the chance to seriously improve their chances of getting incredible internship and job opportunities throughout and after university.
DECA does this in a number of different ways. First off, students in DECA will get the chance to make connections and really get to know some of the most important leaders in the industries of marketing, finance, hospitality, and management. These connections can easily lead to gaining the inside track to some of the most competitive job opportunities in the world.
Beyond that, businesses across markets and industries simply love to see when young people are involved and experienced in the world of business.
In fact, it is a well-known fact within the business world that a lot of professionals find it hard to find applicants who are confident and experienced when it comes to operating within a fully professional business environment. After all, how can high schoolers or university students know how to operate in the adult world of business and professionalism when they have only spent their lives really interacting with people who are their age?
That is why DECA focuses so heavily on instilling all of its members with crucial communication and leadership skills. So that when the time comes to really implement those skills in the real world, those DECA men and women are ready to do just that! DECA has a goal of giving all of its students to tools necessary to prove that they can easily transition from into the "real world."
In the end, that's the whole goal of enjoying success in school, so that students can enjoy success in life after school. DECA is committed to making sure that its members are prepared to do just that.
DECA in college
Another great thing about DECA is that the fun and learning do not have to stop once a student graduates from high school.
Collegiate DECA's Competitive Events Programs gives students the chance to further put their skills, knowledge, and experience to the test while representing their university or college.
Students will get to compete for international honors in one of the 24 different competitions that are offered. Just like the high school counterpart, collegiate DECA is internationally recognized for making a major difference when it comes to helping to prepare students for their professional lives and careers after school.
Some of the top awards that collegiate DECA members can earn include:
Chapter leadership award
Association leadership award
Collegiate Deca community service award
Collegiate DECA academic honor award
The individual leadership passport program
Chapter leadership passport program
Without a doubt, just like earning awards in high school helps students feel better about their chances of getting into top undergraduate programs, winning awards and international recognition while in undergrad will go a long way in helping a student's chances when it comes to gaining acceptance to a top graduate program or getting a job right out of undergrad.
Conclusion
Here at AdmissionSight, we pride ourselves on helping students get the very most out of their high school years so that they have the best chance possible of gaining admission to the top undergraduate programs in the country.
If you are a student who is committed to and interested in pursuing a career in business, management, marketing, hospitality, or related fields, then there is absolutely no doubt that pursuing DECA membership could go a very long way in helping you achieve your short and long-term goals.
Now that you have the basic information about why DECA can be so beneficial to high schoolers, it is time for you to do the research necessary to get involved in DECA at your school. You never know what kinds of experiences, skills and lessons you will learn.
No matter where your life takes you, there's a very good chance that your experiences in DECA are going to ultimately play a large role in some of the greatest achievements you ultimately enjoy in your student and professional life in the years to come.