Yale Legacy Acceptance Rate
Does Yale Consider Legacies?
Amherst College has just declared that it will no longer provide preference in the admissions process to the children of previous students. This liberal arts powerhouse located in Massachusetts admits a relatively small number of students each year, with only 11% of first-year students being legacy students. T
his answers the query "Does Yale consider legacies?" As a result of the Yale College Council Senate voting to condemn the continued practice of legacy admissions and passing a resolution to do so, Yale University started to face some criticism from within its own community to rethink its own policies. The administration at Yale does not currently have any plans to move on this particular path.
The conversation has sparked on Yale's campus this fall regarding the role of legacy preference in the college admissions process. This conversation has revealed a divide between student policymakers and admissions leaders regarding whether or not legacy status should be considered in the College's highly competitive admissions process.
According to Jeremiah Quinlan, the Dean of Admissions at Yale, "The policy surrounding legacy is something that's considered frequently. I'm comfortable with our current policy of adding a plus factor to sons or daughters of Yale alumni."
In his statement, Quinlan claimed that Yale's expansion of "access, excellence, and diversity" had not been hampered by legacy applications. He asserted this in the context of the statement. He pointed to increased enrollment rates among first-generation students, students from historically underrepresented groups, and students eligible for federal Pell Grants. He also cited the statistic that first-generation students have outnumbered legacy students in each of the past eight incoming first-year classes.
According to Quinlan, legacy students are subject to the same "highly-selective" standards as any other applicant to Yale, and legacy status alone does not ever determine whether or not an individual is admitted. He stressed the fact that legacy students do not undergo a different admissions process from other students.
What Counts As A Legacy At Yale?
What counts as a legacy at Yale? On its admissions website or anywhere else in its literature, Yale does not define the term "legacy." They do, however, state that each year a certain number of the admitted students have what they call a "legacy affiliation."
In their publication, it is stated that "legacies" are students who have a parent who attended Yale. However, on their website, they do not provide an official definition of what this term means. Jeremiah Quinlan, the Dean of Admissions at Yale, has been quoted as saying in speeches that "legacies" are students who have at least one parent who attended Yale.
Because this is sort of a norm in the industry, we are inclined to believe it. On the other hand, the fact that Yale is rather coy when it comes to discussing its legacy status does not surprise us in the least. In 1925, Yale became the second college overall to implement a policy that gave preference to students of alumni to lower the percentage of Jewish students enrolled at the college.
It is a history that Yale would probably like to distance itself from since it is not a particularly pretty one. Therefore, we can sort of understand why it's possible that they don't want to be too forthright.
What Percent of Yale Students Are Legacies?
A lot may ask "What percent of Yale students are legacies?" Yale legacy acceptance rate for the Class of 2025 was revealed to be 14%. There were 46,905 first-year candidates for the class of 2025, which resulted in an admissions rate of 4.6% overall. It has become harder to get into Yale. There were a total of 1,789 students who were accepted, and around 250 of these students were legacies.
Despite the fact that the number of applications has skyrocketed since the early 2000s, the number of legacy applicants has remained rather stable. Despite the significant drop in the overall acceptance rate, neither the number nor the Yale legacy acceptance rate has experienced a significant decrease. The primary reason for this is that there is not an infinite quantity of legacies available in any particular year.
Does Being A Legacy Help At Yale?
Does being a legacy help at Yale? In a follow-up statement to the News, Quinlan highlighted that legacy status is never the single deciding factor in admissions decisions. He said this to clarify his previous comments. In addition to this, he asserted that legacy students contribute to the variety of the student body at Yale and have a general academic performance that is superior to that of other students, both in high school and at Yale.
According to what Quinlan wrote, there is a widespread belief that legacy students have academic qualifications that are lesser than those of the general student body. "In point of fact, the contrary is the case."
In addition, Legacy students "consistently" earn higher grade point averages than the general student body while they are enrolled at Yale, according to Quinlan.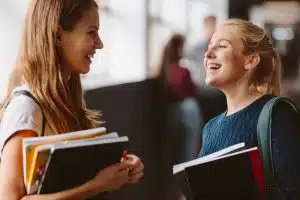 However, studies have shown that academic indicators such as grade point average and results on standardized tests favor kids who are white and wealthy. The results of the math part of the SAT for white students were found to be 69 points higher than those of Latino students and 103 points higher than those of Black students, as reported by the Brookings Institution. Students of Asian descent in the United States were the only ones to outscore their white peers.
When the College moved to a test-optional admissions policy in response to the COVID-19 pandemic, Quinlan stated in an interview with the News that the College received a greater number of applications from students who came from families with less financial resources.
According to Quinlan, legacy students make a significant contribution to the diversity of the undergraduate student body. He made reference to the fact that during the course of the previous four years, enrolled representatives from the Yale legacy acceptance rate had come from more than 40 different states, Puerto Rico, and the District of Columbia.
On the other hand, the legacy preference, in the opinion of some specialists, has a negative impact on the ethnic and socioeconomic diversity.
Legacy admissions are viewed in a different light by Mandee Heller Adler, who is the founder and president of International College Counselors, which is situated in Florida.
She believes that legacy admissions help strengthen the campus community and states as much in her statement.
According to Adler, legacy admissions should be an institutional goal for those that now engage in the practice. In the same way that a college could want to bring in new tennis players to bolster its program, the college might also desire applicants who have strong ties to the community.
She also believes that one's legacy position, rather than being a significant influence, confers a modest advantage and frequently serves as a tiebreaker to choosing between two qualified candidates rather than being a big element. No matter how one feels about legacy admissions, students have the right to know how it could have an impact on them, seeing the Yale legacy acceptance rate being a big percentage of the overall admissions.
Adler explains that "different universities have varied criteria for what makes an applicant a legacy."
Some institutions only give legacy status to the children of alumni, but there are also schools that give legacy status to grandkids or siblings. Applicants should consult with the admissions offices of the colleges they are interested in attending to learn how legacy status is defined at those institutions.
They want to additionally inquire about the process that is followed by applicants with legacy status. According to Adler's research, for instance, some universities require legacy applicants to submit their applications through early decision.
It can be challenging to get a clear picture of the advantages that come with legacy status. Heritage applicants may undergo an additional reading on their applications, an additional interview, or unique visiting days.
Adler encourages them to do so, saying, "If that's a chance, then surely take advantage of it."
"Selecting future Yale students was a combination of looking for those who would make the most of the extraordinary resources assembled here, those with a zest to stretch the limits of their talents, and those with an outstanding public motivation," said one past President of Yale University. However, Yale is well-known for placing a high importance on intellectual curiosity and showing passion for a particular field of study, whereas other elite schools have a tendency to favor pre-professional candidates. On its own website, the institution's admissions office invites prospective students to "pursue what you love and tell us about that. Be yourself. Ask the teachers who really know you to recommend you. Apply and relax."
The following aspects of an application are considered "very important" by Yale University in terms of the admissions process: the personal statement, recommendations, extracurricular activities, rigor of secondary school record, class rank, grade point average, standardized test scores, and character and personal qualities.
Interviews, first-generation status, legacy status, legacy status, regional residence, state residency, racial/ethnic status, volunteer activity, and paid work experience are all "considered" as considerations in the selection process. No characteristics are ranked as "essential."
How Important Are Legacy College Admissions?
The question of whether or not candidates to highly selective colleges and universities should receive legacy preference remains a contentious one. In the context of the admissions process, taking into account an applicant's legacy status can either be encouraging or discouraging; nonetheless, it is increasingly coming under criticism because of its prevalence.
Nevertheless, despite allegations of favoritism, the majority of educational institutions do take an applicant's legacy status into account during the admissions process and when selecting students to enroll.
Now, how important are legacy college admissions? Alumni are the most common donors to their alma mater, therefore their involvement is crucial to the institution's ability to maintain or improve its financial health. Tuition revenue makes up a much smaller portion of operating budgets compared to endowments and annual gifts.
These endowments are maintained by the generous donations made by alumni, and these donations are also contributed to annual funds, which then distribute the cash to financial aid and other institutional initiatives that have an impact on students.
It is easy to understand why alumni, their connections, and their "feelings" continue to be a component in admissions decisions because of the kind of structure that has been built over a long period of time and the relationship that exists between institutions of higher education and the graduates of those institutions.
The idea that college admissions are based on meritocracy is directly challenged by the practice of legacy college admissions, which raises questions about the impartiality of the college admissions process as it is practiced today. Therefore, the conclusion is quite clear: there is still a significant benefit waiting at the end of the road for applicants who have legacy status at an institution, provided that the institution considers legacy status as part of their process.
The opponents of legacy policies argue that the programs tend to reward students who require the least amount of assistance because these students typically come from well-educated and financially secure households. Some people argue that legacy programs undermine a school's efforts to increase diversity on campus and even have the potential to be racist because, in most cases, white people profit more from legacy programs than black people do.
Those who are in favor of legacy programs argue that they are necessary for the establishment of a feeling of tradition and that legacy admissions have a tendency to bring current students and graduates closer to the institution. This commitment results in higher donations from alumni, which are vital to the success of an educational institution.
Many people believe that the impact of legacy programs has been overemphasized and that many of the students who are admitted due to their legacy status would have been admitted anyway because of their qualifications. This belief stems from the fact that legacy programs have been around for a long time.
Legacy admissions status indeed provides an applicant with an advantage in the admissions process. The legacy preference system has been eliminated entirely at some educational institutions, including Johns Hopkins University and the Massachusetts Institute of Technology.
In addition, private universities are more likely to give preference to applicants with a family legacy than public schools are. Even though the process of factoring in legacy preference and the process of college admissions, in general, are in the process of evolving, applicants, whether they come from a legacy or not, should continue to put their best foot forward. Without considering the Yale legacy acceptance rate, all applicants must pursue a challenging curriculum and aim to earn high marks, get involved in interesting extracurriculars, seek intellectually engaging activities, and prepare a strong college application.
The obvious response is that, in order to have a chance of getting into Yale, you must graduate in the top 10% of your class. Yale looks for applicants who perform exceptionally well in a variety of difficult classes. They adore letters of recommendation from professors that highlight how your enthusiasm, inquisitiveness, and ambition helped you succeed both inside and beyond the classroom. Your high school transcript is the most important component of your application because academic performance is always taken into account initially.
But Yale doesn't just search for that in applications.
Students who are prominent in their communities and fields of interest are chosen by Yale. They are looking for students who will take full advantage of the many resources available on campus, push the boundaries of their abilities, and apply everything they have learned to better the world.
The Yale admissions committee is guided by these two inquiries:
Who is most likely to utilize Yale's resources effectively?
Who will have the most impact on the Yale community?
While grades and test results may earn you an interview, it's unlikely that they will help you stand out from the other candidates who submitted similarly impressive data. Your extracurricular activities and essays will provide life to your application.
The selection committee is looking for very high levels of engagement, aptitude, and promise. Focus on the one or two hobbies that you find exciting rather than taking advantage of every chance that comes your way. Stretch yourself in that area by using the resources at your school and in your community. Then demonstrate how you will develop your passion using Yale's numerous resources.
The bottom line is, legacy admissions will continue at Yale, and Yale legacy acceptance rates will most probably grow, if not remain within its range, in the future. With legacy or not, AdmissionSight can help you boost your profile and application materials. To add, AdmissionSight has counseling programs to aid students in the tough admissions process. Schedule an initial consultation with us now.