Caltech Letters of Recommendation
How Many Letters Of Recommendation Does Caltech Require?
A letter of recommendation is the only piece of documentation, apart from an excellent resume, that speaks to your accomplishments, character traits, and skill set. This paper is crucial for demonstrating your credibility and worthiness. Your high school counselor and two instructors will need to submit Caltech letters of recommendation as part of your application for admission.
How many letters of recommendation does Caltech require? Your counselor is required to send a report to Caltech that gives background information on your school along with a letter of recommendation. Your counselor can use any of the three application platforms, Common App, Coalition App, or QuestBridge, to complete the form and submit the letter.
Applicants must also send in two teacher recommendations through the application platform of their choice to Caltech: 1 each from a math or science teacher and 1 from a humanities or social science teacher.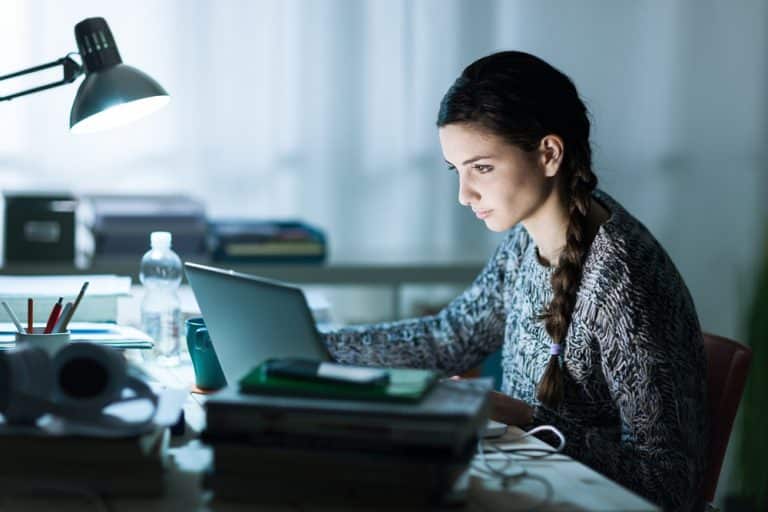 Caltech advises seeking letters from your grade 10, 11, or 12 instructors who are familiar with you and are qualified to comment on your abilities and work ethic. Ask a teacher from a class that has a sizable writing component; they want your humanities or social science teacher to comment on your writing abilities. Examples of classes will be discussed later.
Additional Evaluation Letters
If there is another person (a mentor, coach, or supervisor) who can offer more information about you and your abilities than what is written in the two required Caltech letters of recommendation, you are allowed to submit up to one additional letter of evaluation. If there is no overlap with your other two recommendation letters, this additional letter may also come from a teacher or professor in the subject area you choose to pursue at Caltech.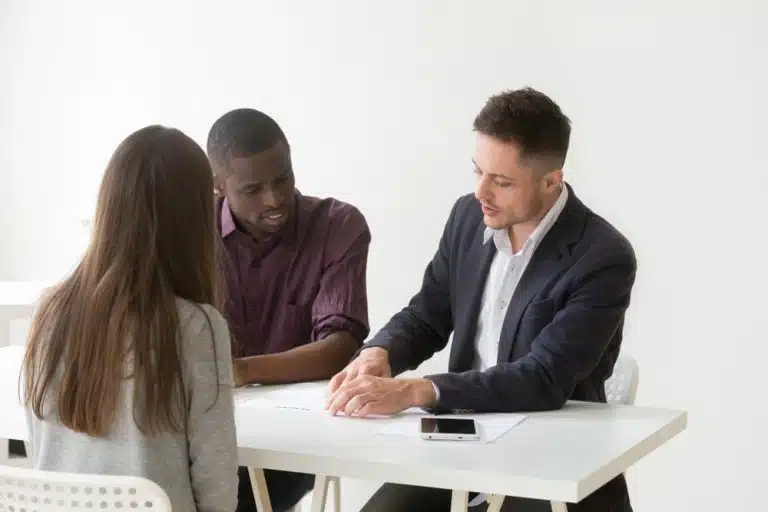 You can send this letter using the Coalition Application or the Common Application. Please be aware that QuestBridge does not accept any additional recommendation letters. Your recommender may send the letter to the office via the Caltech admissions office email with your full name and date of birth in the email.
Evaluation Letter From A Research Site
Caltech requires an additional recommendation from someone who can speak to the research process that led to the paper if you are submitting a research paper. This letter may be written by a manager, a mentor, an adult team member, or an administrator.
After submitting your application, you can add research papers and posters to your Caltech application page (Beaver Breakroom). You will receive a link to the Beaver Breakroom with details on how to submit research projects after the application deadline. You must complete a form with a summary of your research and the email address of your recommender if you are submitting research. After that, the office will provide your research recommender a link so they can upload their assessment.
What Should Be In A Caltech Recommendation Letter?
Recommendation letters are a crucial component of any college application. They are read, and it matters where they are from and what they have to say. Letters should be written by someone who is familiar with you well and can assess your potential for success as a Caltech student.
As you get ready to ask your instructors to write Caltech letters of recommendation, let's answer the query "What should be in a Caltech recommendation letter?" Letter writers will be requested to comment on your intellectual prowess, experimental skills, foundational training, originality, and drive to succeed as a college student. Each of these issues might not be covered in a single letter. However, taken as a whole, the letters ought to give a thorough picture of your qualifications as viewed from different angles.
Caltech wants letters from instructors who taught you in humanities or social science subjects. The following courses can help you meet this requirement:
English
Spanish, French, or another language
Philosophy
Psychology
Sociology
History
Anthropology
Government
Caltech allows students to submit an additional recommendation letter from a mentor or supervisor who knows them in a different context in addition to the three that are required.
If you think you can get good recommendations, it is in your best interest to use this extra reference. People you might ask include:
Sports coaches
Tutors
Professors from community college courses you've taken
Your supervisor at your part-time job 
Your supervisor at your volunteer organization/community service project
Anyone else who knows you well (who isn't a family member) and can speak to your positive character qualities and college readiness.
You might also contemplate how you will request a recommendation letter. Here are a few tips to ensure you can obtain strong and well-thought recommendation letters.
Plan and ask ahead of time.
If possible, ask in person if they are available and willing to write a recommendation letter for you.
Give authors your CV, a draft of your statement of purpose, and any relevant supporting materials. Also include a cover letter with your name, contact information, and two to three bullet points of what you want the writer to emphasize in the letter (a copy of coursework, a paper, etc.)
Make sure to follow up with your letter writers and remain in touch with them. Include a handwritten note of gratitude. Inform writers of your admission status and/or results. Since this person will remain a part of your academic experience, be sure to maintain the contact moving forward.
What Is the Deadline For Caltech Recommendation Letters?
What is the deadline for Caltech recommendation letters? Restrictive Early Action and Regular Decision are the two decision plans that Caltech will start offering to start in the autumn quarter. The deadline for submission of the application materials, along with Caltech letters of recommendation, will depend on the decision plan you choose. See the important deadlines and dates below:
| Action | Date |
| --- | --- |
| Restrictive Early Action deadline | November 1, 2022 |
| Restrictive Early Action decision notifications | Mid-December, 2022 |
| Regular Decision deadline | January 3, 2023 |
| Regular Decision notifications | Mid-March, 2023 |
| Restrictive Early Action and Regular Decision admit reply deadline | May 1, 2023 |
If you wonder if you should apply early, Restrictive Early Action should be for those who are prepared to turn in their strongest application—complete with Caltech letters of recommendation and any prerequisite coursework—by November 1.
What Are the Requirements To Get Into Caltech?
What are the requirements to get into Caltech? You may choose from the Common Application, Coalition Application, or QuestBridge Application to apply to Caltech. Caltech does not favor one of the three submissions above the others. Pick the solution that best suits your needs.
The following are the application components/materials you need to submit on top of your online application:
A fee waiver for the $75 application fee.
School Report: This is a report about your school that your high school college counselor will send to Caltech. You can use any of the three application platforms to ask your counselor to finish it. A letter of recommendation will also be sent on your behalf by your counselor.
Teacher recommendation letters
Certified copies of your secondary school records (grades 9-11, or the international curriculum equivalent).
If you took college-level courses while in high school, kindly provide a copy of your college transcript as well.
Mid-Year Report (due when first-term senior grades are available at your school).
International Applicants
A student who has completed their secondary education outside of the United States and is neither a US citizen nor a permanent resident is considered an international applicant, according to Caltech.
International applicants must also meet the following additional requirements:
English Proficiency Test Scores: Necessary for all international applicants, unless either 1) English is spoken as a first language or 2) English is the primary language of teaching in your secondary institution. Either the TOEFL, IELTS, or the Duolingo English Test (DET) scores are accepted. Before the application deadline, you must take the English language proficiency test.
International Financial Aid Statement of Intent: When an international applicant applies for first-year admission, the questions on the form serve to verify the applicant's comprehension of the financial aid policy and, consequently, their intent to apply for financial aid at Caltech. Because there are fewer financial aid funds available for overseas candidates, Caltech financial aid for international students is need-aware.
Document Translation: English is the only language that can be used to submit application materials. Caltech needs both the original document and an English translation if they were printed in a language other than English.
Supplemental Materials
You are encouraged to submit any other information you feel will be useful to the admissions committee. These resources could consist of, but not be limited to the following:
Research paper, abstract, or publication (citation if published, letter of evaluation, and research description required)
Maker portfolio
Visual art
Description of internship
You will be sent a link to the Caltech application portal (Beaver Breakroom) following the application deadline, along with instructions on how to submit additional materials.
What Does Caltech Look For In Applications?
All math and science are loved by Caltech students; not just one subject. They simply have it in their DNA; it makes them who they are. Because they pushed themselves in high school by taking a variety of math and science courses, first-year students are academically prepared. Not just the required math and science courses in high school but they have exceeded expectations. Caltech students enrolled in challenging courses and demonstrated a genuine enthusiasm for STEM in secondary school.
So, what does Caltech look for in applications? Caltech supports a thorough evaluation of applicants, considering both their personal histories and the academic opportunities that have been made accessible to them. The institution wants to be able to see that a student's passion for STEM has persisted throughout their high school experience through Caltech letters of recommendation, course selection, extracurricular activities, and admissions essays.
Caltech students adore venturing into the unknown. They look for every opportunity to expand their knowledge, conduct a deeper study, and absorb knowledge.
Diversity of Experiences
There is no one "kind" of Caltech student; rather, there is strength in the diversity of experiences and viewpoints. The admissions evaluation procedure is student-centered and created to give each applicant personalized attention. Caltech uses Committee-Based Evaluation (CBE) to ensure that each application is thoroughly examined while considering the applicant's academic and personal history.
Context
Caltech considers each student's unique context, including where they reside, the type of high school they attend, the extracurricular options available to them, and the resources they have access to, to provide a fuller picture of each student. Caltech carefully examines the aspects that shaped the student's experiences to assess their achievements and potential.
The Review Process for Admissions
The thorough admissions review picks the most competitive applications and is then read and discussed by several admissions officers and faculty committee members. Each application is first evaluated by two admissions officers, one of whom is the regional officer who checks the applicant's high school and region while evaluating the application. The top applicants advance to faculty assessment after these two officers give their recommendations.
Faculty at Caltech are actively involved in every element of the undergraduate experience, and this involvement starts even before a student enrolls. The top candidates are then forwarded to the Committee, where the regional counselor compiles all the recommendations and introduces the candidate to the admissions committee, which consists of admissions officers and members of the first-year faculty admissions committee.
After careful consideration of the candidate, a judgment about admission is taken. Caltech takes pleasure in constantly considering the opportunities given to the students.
Furthermore, the institution is aware that each student's path to college is unique and that no two Caltech applications will be alike. Caltech values the personal narratives that students offer about themselves and their aspirations.
Statistics for the Caltech Class of 2025 show that 13,026 applications were made in the hopes of being accepted into the freshmen Class of 2021–2022, however only 510 were selected. Caltech has a 3.9% acceptance rate which makes it an extremely selective school.
Despite being challenging, figuring out how to get into Caltech is not impossible. You must put in a lot of effort to show greatness in both your extracurricular activities and academics. Additionally, you need to provide the admissions committee with concrete evidence of your fit with their institution. Utilize your essays and Caltech letters of recommendation to show who you are to the admissions officers.
Before assembling your application, properly research the institution in the hopes of placing yourself in a solid position to compete for one of these highly sought-after positions. You can also seek professional help from college admissions counseling companies to boost your chances. AdmissionSight has assisted thousands of students to get into top-ranked universities for the past 10 years now. To start your college admissions journey with AdmissionSight, book an initial consultation with our experts today.