Dartmouth Pre-College Programs
Summer Enrichment at Dartmouth is a specialized program that is offered by Dartmouth College in Hanover, New Hampshire. This program is intended for academically gifted high school students who come from families with low incomes. Beginning at the end of their freshman year of high school, participants who are selected for the Dartmouth pre-college programs spend up to three weeks each summer for the next four years living in a Dartmouth residence hall as part of the program.
Students can improve their writing, research, critical thinking, and public speaking abilities through participation in activities such as robotics, language arts, environmental science, and speech. The Dartmouth pre-college programs are not only about potential vocations but also about how to prepare for college entrance exams and compose compelling essays for college applications as part of the program. Students take part in activities such as canoe outings, hiking, rock climbing, and mingling with their classmates for recreation.
What do pre-college programs mean?
What do pre-college programs mean? Summer pre-college programs are typically provided by educational institutions such as colleges and universities. These programs are intended for high school students who are highly motivated, and they range in length from one week to one month.
Their goal is to provide participants with an experience similar to that of college. There are a lot of programs that provide both a residential and a commuter option. Students have the option of commuting from home if they reside in close proximity to their respective colleges or staying in dorms with their fellow classmates.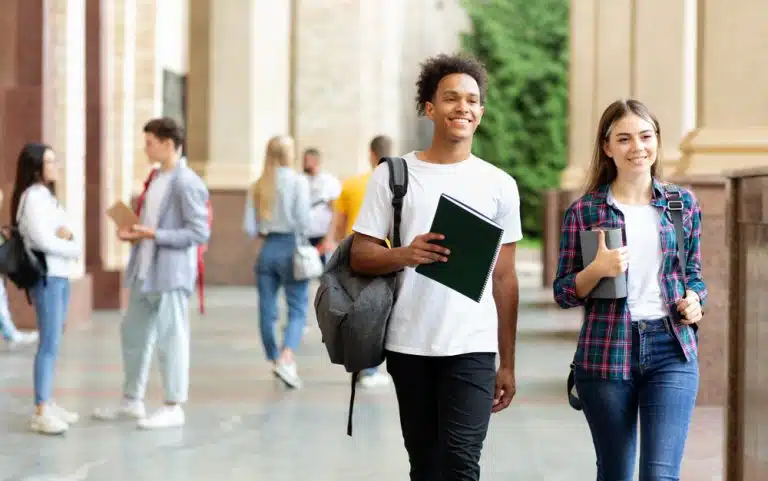 In the course of these programs, students not only have the opportunity to take classes taught by college professors or visiting researchers, but they also have the chance to participate in social activities and listen to lectures delivered by graduates of the institution.
Students are prepared to become transformative leaders for the common good through participation in Dartmouth pre-college programs offered through the Dartmouth Center for Social Impact.
Dartmouth's students hone their abilities, improve their scholarship, and grow their passions through participation in community-based experiential learning in order to produce high-impact solutions to the most critical issues facing society. After graduating from the Dartmouth pre-college programs, former students will go on to live meaningful lives both individually and professionally as social innovators, direct service providers, activists, philanthropists, and community researchers.
What are the pre-college programs at Dartmouth?
What are the pre-college programs at Dartmouth? The Dartmouth pre-college programs take place at Dartmouth College every summer, bringing together talented students from high schools with limited access to educational resources. NPR reports that approximately eighty percent (80%) of persons living in rural towns do not attend college. That is something that SEAD is determined to change.
The Strengthening Educational Access with Dartmouth (SEAD) program provides high-potential students from lower-resource areas in the Upper Valley with the tools they need to prosper academically in high school and to be successful in the college that is the best fit for them.
The four-year approach of SEAD follows a cohort of first-generation and/or low-income high school students, beginning in the student's sophomore year of high school and continuing through the students' sophomore years of college.
Through immersion activities, specifically planned academic enrichment classes, and year-round mentoring with successful college students at Dartmouth, this program supports academic preparedness and personal growth in high school scholars.
Youth Education & Mentoring Programs (YEM)
The Youth Education Mentoring (YEM) initiatives aim to teach local youth about the importance of educational access and equity. These programs bring together committed Dartmouth students and local youth.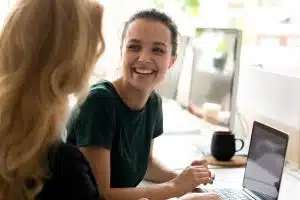 DCSI provides its students with five distinct chances to form partnerships with local institutions of education and community organizations in order to establish comprehensive strategies for fostering the learning, development, and growth of young people.
America Reads
In the school districts of Rivendell, Hartford, and Lebanon, America Reads hires students from Dartmouth who are participating in the Federal Work-Study Program to work as in-school tutors and after-school program aides. These students provide rigorous reading support to students in grades K-3.
Growing Change
Growing Change is a farm-to-school program that facilitates connections between Dartmouth Volunteers and the thriving agricultural sector of the Upper Valley. Either by devising and facilitating a science curriculum for first and second graders at the Dothan Brook School (DBS) or by preparing activities for the afterschool program that the DBS runs, volunteers collaborate with students at the DBS.
OLE
The Outdoor Leadership Experience (OLE) is a group mentorship program that works with students in Canaan, New Hampshire, who are in the fifth through the twelfth grades. OLE Leaders serve as role models for children once a week during after-school programs that are designed to instill leadership abilities and outdoor expertise.
SIBS
SIBS is a one-on-one mentorship program that connects students at Dartmouth with children aged 6 to 13 who are enrolled in one of the elementary schools with whom we work in partnership.
Strengthening Educational Access with Dartmouth (SEAD)
The program known as Strengthening Educational Access with Dartmouth (SEAD) provides promising high school students from low-resource families with the tools they need to succeed in both high school and college.
Social Impact Practicums (SIPs)
A Social Impact Practicum, or SIP for short, is a project-based experiential learning opportunity that links undergraduate courses at Dartmouth with community needs that have been recognized by nonprofit groups located throughout the Upper Valley. In other words, a SIP is a project that takes place in the real world and has an impact on the real world. The following is a list of some of its programs.
Aging and Life Stories
Through the process of documenting the lived experiences of older people in the Upper Valley, you can engage with the junction of the biological, psychological, sociological, and clinical components of the aging process.
Animal Studies: Theory, Literature, Politics
Making use of academic studies and published works in order to justify the funding of animal welfare programs as a part of larger social work
Architecture I
Create a carport for the Upper Valley Habitat for Humanity homes that can withstand the severe elements that are typical of the climate in the Upper Valley.
Are pre-college programs worth it?
Are pre-college programs worth it? Pre-college programs are opportunities for highly motivated high school students to live and study on the campus of a university or college during the summer. Just like the Dartmouth pre-college programs, these programs are offered over the summer by a variety of universities and colleges.
Students have the option of living in college dorms or commuting to campus every day when participating in pre-college programs, as many of these programs provide both residential and commuter alternatives.
In either case, high school students who participate in the Dartmouth pre-college programs are afforded the opportunity to gain first-hand experience in a variety of academic fields, which not only helps them choose a major but also gives them a glimpse of what college life is like.
Because submitting a college application can be challenging, high school students who are considering attending university may find that participating in pre-college programs is an investment in their education that is well worth the return.
It provides a one-of-a-kind opportunity for them to make the most of their summer break by broadening their viewpoint on higher education and crafting their own personal narrative in the process. Students who participate in summer pre-college programs like those of the Dartmouth pre-college programs are provided with an environment that is both enriching and low in pressure, allowing them to find new interests, create connections, and develop beyond their expectations.
In the end, the decision of whether or not to participate in a pre-college summer program lies solely in your hands. Learners who are apprehensive about attending college might benefit from these chances since they provide them with the chance to socialize with others and become accustomed to the college environment before committing to a certain curriculum.
Want to learn more about the Dartmouth pre-college programs? You've come to the right place. At AdmissionSight, we have over 10 years of experience guiding students through the competitive admissions process.
AdmissionSight can help you put your best foot forward when applying to college. Contact us today for more information on our services.