Duke Dining Hall
Where Do Students Eat At Duke?
Where do students eat at Duke? There are many ways to tempt and please your palette at Duke, which has one of the most creative, vibrant, and cutting-edge collegiate dining systems in the nation. Students can take advantage of the diverse range of options thanks to the availability of over 45 dining locations, including Duke dining halls, on-campus locations, off-campus restaurants, and food trucks.
On-Campus Dining
Trinity Cafe, Marketplace, and Cafe at Smith Warehouse are the 3 dining options on East Campus. The largest and busiest dining space is Marketplace, a three-star Green Restaurant Association-accredited dining establishment. With 8 places to select from, it offers unlimited breakfast, supper, and weekend brunch. These restaurants serve vegan and vegetarian food, wood-fired pizza, stir-fries, southern cuisine, gourmet soups and salads, and dessert.
There are four food options on Central Campus: Cafe 300, Freeman Center Cafe, Nasher Museum Cafe, and Terrace Cafe. These cafés provide full-service coffee bars, freshly baked products, ice cream, sandwiches, wraps, and entrees made with organic and locally farmed ingredients.
There are 9 food options on West Campus. Pitchforks is a well-known restaurant with an endless menu and a wide selection of gluten-free dishes. Another one of my favorites is Zweli's Cafe at Duke Divinity. It serves genuine Southern African food and was recently chosen as Durham's best vegan and vegetarian restaurant. They also provide options for meat eaters. The Wilson Recreation Center's Red Mango Cafe provides a fresh fruit bar, smoothie bowls, and non-dairy and vegetarian selections, among other things.
Beyu Blue Coffee, McDonald's, Panda Express, and The Loop Pizza Grill are the 4 restaurants in Bryan Center. Meanwhile, there are more than a dozen dining options available at Brodhead Center. East and Southeast Asian cuisine, Panera Bread, real Indian cuisine, sushi, freshly crafted Italian dishes, Latin American cuisine, and more are available to students.
Merchants-on-Points and Food Trucks
The university is aware of the popularity of food trucks among students, which is why a Google Calendar is available that shows when and where the trucks will be on campus. There are sandwiches, fruits, soups, and salad bars where you can create your own. Students who cannot consume gluten are given access to gluten-free bread, cookies, spaghetti, bagels, and desserts. There are also food trucks that are free of gluten.
With the Merchants-On-Points service, you may utilize the Food Points on your DukeCard to make deliveries to Duke seven days a week after 8 p.m. from nearby eateries.
Vending and More
There will be moments when, as a busy, on-the-go student, you can't help but grab a snack from the vending machine or swing by one of the three on-campus convenience stores. You can use Food Points for food purchases at any of the following Duke University Stores locations in addition to the 34 on-campus eating options:
On-Campus Vending Machines
The Lobby Shop
East Campus Store
The service that Duke Dining offers, in addition to the food, sets them apart from other colleges. First-year students, who no longer eat at home with their families, can especially appreciate the servers' kind hospitality in any Duke dining hall.
How Many Dining Halls Does Duke Have?
Over 36 on-campus locations, Duke Dining manages about 22,000 meals per day on average. Most of the meals are provided by Duke dining halls located in the Brodhead Center, the Bryan Center, and the East Campus Marketplace.
Brodhead Center
The Brodhead Center, which functions as both a gathering place and a food court, gives students and campus partners a place to interact while trying something new. In addition to having 14 restaurants, Brodhead also has a teaching kitchen where students can learn from celebrity chefs.
The university body recognizes the value of collaborative meetings as well as the significance of leading a healthy lifestyle. This all-encompassing philosophy extends to the high standard of food served at the Student Union, which primarily consists of organic meals. The initiative turns West Campus into a dynamic educational hub by promoting increased student collaboration and healthy eating.
Bryan Center
The Bryan Center Building, northeast of the law school on Science Drive, embodies the adage that diversity is the soul of life. Students and tourists can find a variety of stores, eateries, theaters for performing arts, ATMs, the University Box Office, and a television studio at this location.
All people can have fun here because of the variety of activities. After having a meal at one of the local restaurants or even after doing some shopping, it's wonderful to unwind among the area's well-groomed trees.
Marketplace
Located in the East Campus, numerous stories about lasting friends' beginnings take place in the first-year all-you-can-eat dining hall. Any Duke student will tell you about their Sunday brunches with made-to-order omelets and samples from the cereal wall, as well as their four-hour Marketplace dinners.
Every month, this specific Duke dining hall presents a variety of unique events, from chef presentations to lavish-themed dinners, to foster community and involvement. At Marketplace, there are also cutting-edge study spaces.
Duke Dining, a community-driven, environmentally friendly, and award-winning program, offers opportunities for culinary education and involvement through access to cooking classes, chef demos, nutrition and wellness events, and special-themed dinners throughout the year. No matter where you choose to eat on the Duke campus, the program aims to give you a cutting-edge, first-rate experience.
What Time Do Dining Halls Open At Duke?
Whenever hunger strikes, there is a spot you may go to Duke where you can find what you're looking for. Now, what time do dining halls open at Duke? Here are the opening hours of some of Duke's dining locations.
Location
Monday
Tuesday
Wednesday
Thursday
Friday
Saturday
Sunday
Bella Union (McClendon Tower)
8 am – 12 am
8 am – 12 am
8 am – 12 am
8 am – 12 am
8 am – 10 pm
10 am – 10 pm
11 am – 12 am
Café (Brodhead Center)
7:30 am – 9 pm
7:30 am – 9 pm
7:30 am – 9 pm
7:30 am – 9 pm
7:30 am – 9 pm
9 am – 9 pm
9 am – 9 pm
Cafe' 300 (300 Swift Ave)
10 am – 9 pm
10 am – 9 pm
10 am – 9 pm
10 am – 9 pm
10 am – 9 pm
10 am – 10 pm
10 am – 9 pm
Farmstead (Brodhead Center)
11 am – 9 pm
11 am – 9 pm
11 am – 9 pm
11 am – 9 pm
11 am – 9 pm
11 am – 9 pm
11 am – 9 pm
Freeman Center for Jewish Life
12 pm – 7:30 pm
12 pm – 7:30 pm
12 pm – 7:30 pm
12 pm – 7:30 pm
4:30 pm – 7:30 pm
Closed
Closed
Ginger & Soy (Brodhead Center)
11 am – 9pm
11 am – 9pm
11 am – 9pm
11 am – 9pm
11 am – 9pm
11 am – 9pm
11 am – 9pm
Marketplace (East Campus Union)
7:30 am – 11 am

11:30 am – 2 pm

5 pm – 9 pm

7:30 am – 11 am

11:30 am – 2 pm

5 pm – 9 pm

7:30 am – 11 am

11:30 am – 2 pm

5 pm – 9 pm

7:30 am – 11 am

11:30 am – 2 pm

5 pm – 9 pm

7:30 am – 11 am

11:30 am – 2 pm

5 pm – 9 pm

10 am – 2:30 pm

5 pm – 9 pm

10 am – 2:30 pm

5 pm – 9 pm

Nasher Museum Cafe
(Nasher Museum)
11 am -2:30 pm
11 am -2:30 pm
11 am -2:30 pm
11 am -2:30 pm

5 pm – 9 pm

11 am -2:30 pm
10 am – 2:30 pm
12 pm – 2:30 pm
Panda Express (Bryan Center)
10:30 am – 10 pm
10:30 am – 10 pm
10:30 am – 10 pm
10:30 am – 10 pm
10:30 am – 10 pm
10:30 am – 10 pm
10:30 am – 10 pm
Sprout (Brodhead Center)
8 am – 9 pm
8 am – 9 pm
8 am – 9 pm
8 am – 9 pm
8 am – 9 pm
11 am – 9 pm
11 am – 9 pm
Tandoor (Brodhead Center)
11 am – 9 pm
11 am – 9 pm
11 am – 9 pm
11 am – 9 pm
11 am – 9 pm
11 am – 9 pm
11 am – 9 pm
The Loop Pizza Grill (Bryan Center)
11 am – 12 am
11 am – 12 am
11 am – 12 am
11 am – 12 am
11 am – 2 am
11 am – 2 am
12 pm – 12 am
Trinity Café (East Campus Union)
8 am – 10 pm
8 am – 10 pm
8 am – 10 pm
8 am – 10 pm
8 am – 10 pm
12 pm – 10 pm
12 pm – 10 pm
Does Duke Have Good Dining Hall Food?
Does Duke have good dining hall food? One of the top eating programs in the nation is offered at Duke University. In fact, The Daily Meal placed Duke Dining first in the nation in 2016 and 2017, and second in 2018 respectively. The Daily Meal examines the dining programs at more than 2000 four-year universities and rates them according to the availability of healthy food alternatives, sustainability, service, what makes Duke Dining special, the way the nutrition of the food is communicated, and the overall dining program. In addition, Duke was also ranked number 1 in Niche's list of 2023 Best College Food in North Carolina.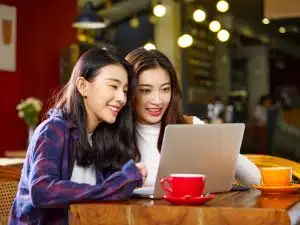 Duke Eating makes a significant effort to maintain its top-notch dining program by hosting dozens of events every year, such as culinary courses, chef demonstrations, and nutrition and wellness conferences.
Hodges, associate director of Conference & Event Services, who sampled hummus and roasted vegetables at a tasting event at Duke, said: "A lot of times when you think of food on a campus, you think of fast food, but Duke Dining is really making it easy to find healthy choices with something that's fresh and wholesome."
The food scene at Duke is evolving, from new West Union cafes to renovations at the Duke dining hall in East Campus (Marketplace) and to farm-fresh fruit at the campus farmers' market. Duke is gradually compiling a list of unique food and educational opportunities that will satiate the hunger for new approaches to food thought, production, and enjoyment in its local community.
How Much Is the Duke Meal Plan?
The First-Year Dining Plan offers a variety of options and promotes a feeling of community through communal dining, all of which are located around Marketplace, the primary East Campus dining hall. The Board Plan and Food Points are the two components of the First-Year Dining Plan. All breakfast, dinner, and brunch meals are covered by the Board Plan, while all other meals or snacks are covered by Food Points. Students are free to add more points as needed.
First-year plan with 14 pre-paid, all-you-can-eat meals per week (Board Plan) and food points Students who live on East Campus will all be enrolled by default in the dining Plan I. See the table below to check how much is the Duke meal plan.
| | | | | |
| --- | --- | --- | --- | --- |
| Dining plan | Total Cost (per semester) | Food Points (included per semester) | Weekly Average Food Points Usage | Daily Average Food Points Value |
| Plan I | $4010.00 | $923.43 | $59.30 | $8.47 |
Inclusions:
At Marketplace, you receive a total of 14 Board Plan meals every week: 5 for breakfast, 7 for dinner, and 2 for weekend brunch (1 for Saturday and 1 for Sunday).
From Monday through Friday, you get one breakfast every day. For those who missed the breakfast schedule, a $5 breakfast equivalent can be redeemed for lunch at Marketplace until 2:30 pm or for breakfast at The Skillet (Brodhead Center) until 10:30 am. Marketplace's breakfast and brunch, or its equivalent, must be utilized every day; they do not carry over to the following day.
Using food points, you can purchase lunch at any Duke dining hall of your choice.
All meals must be consumed each day; leftovers are not permitted. Only on Saturdays and Sundays are brunches offered. Every day of the week, you will get one dinner from Marketplace. A dinner equivalent of $9.55 can be utilized at Trinity Café after 9 o'clock if a dinner meal is missed. A dinner swipe is also available at the Freeman Center, Monday through Thursday.
At Marketplace, you will get four guest meals per semester for free.
Duke is situated in Durham, North Carolina, which is one of the nation's most vibrant cities. Durham is part of the Research Triangle region.  There are countless things to love, like delicious food at Duke dining halls and off-campus options, the arts, and technology. Moreover, Duke University offers more than 50 majors, giving you countless opportunities to expand your mind with courses like Bass Connections and Focus. If you're interested to join Duke University, work on your application as early as possible.
At AdmissionSight, we have over 10 years of experience guiding students through the competitive admissions process to get accepted to the top universities in the world. On average, 75% of our students are admitted to an Ivy League university, Stanford, MIT, UChicago, and Caltech, one of the highest track records in the industry. Feel free to set up an appointment with AdmissionSight today to book your initial consultation.