What GPA and SAT Scores Do You Need to Get into Princeton
For students who are interested in attending one of the top schools in the United States, there are few schools that offer a more attractive destination than the historical and prestigious Princeton University. If you are a high school student interested in attending Princeton, you are likely asking, "What GPA and SAT scores do you need to get into Princeton?" If you are indeed wondering about these things, then you have absolutely come to the right place!
Here at AdmissionSight, it's our top goal to help the high school students that we work with getting into the schools that they have always dreamt of attending.
If Princeton is at the top of your personal wish list for which colleges you want to attend, then you owe it to yourself to gather as much information as possible regarding the admission facts. So, let's break down everything that you need to know together.
Princeton's GPA requirements
Princeton is – as you very likely already know – part of the elite group of undergraduate and graduate schools known as the Ivy League. Even more impressive than that, Princeton is one of the three schools that is in an elite group within the Ivy League. This group is known as the "Big Three," and it is made up of Princeton, Harvard, and Yale.
These three schools are amongst the most historic, hardest to get into and more accomplished schools in the entire United States.
Last year, the reported acceptance rate at Princeton came in at just 5.8 percent. That means that out of every 100 students that applied, less than six managed to actually get in! Considering the fact that nearly 33,000 high school students from all over the world applied in 2020, it starts to become really clear just how selective this school is.
While the admission process at Princeton is holistic, meaning they consider a very wide array of factors when deciding which students to let in, there is no question that a student's grade point average plays a heavily important role. After all, the school wants to be sure that it is accepting only the most accomplished and determined students, and students who succeeded at a very high level during their four years in high school are far more likely to enjoy similar success once they enroll in a college or university.
When it comes down to it, the average GPA for students who gain admission to Princeton sits at around 3.9. That is just below the perfect, unweighted GPA of 4.0. From this, you can probably assume that the lower GPA to get into Princeton will probably hover around a 3.75, though there are of course extraneous circumstances that can allow students with lower GPAs to gain admission. Officially, Princeton does not have a cutoff GPA that students must achieve in order to apply.
Beyond that, there is a lot more to be said about the 3.9 average that students who get into Princeton earn. One really important thing that students always need to keep in mind is that schools are not only looking at the number when it comes to a student's grade point average.
In fact, it is often the quality of the grades that schools like Princeton tend to value rather than the quantity of A's. What this means is that the school will absolutely be investigating what classes were actually on a student's curriculum, and they will be looking for students who challenged themselves as much as possible during high school.
This means the kind of high school curriculum that will enjoy the best success of getting into a school like Princeton is not only a high GPA but a lot of Honors, AP, and IB courses. Moreover, some students try to go the extra mile further and enroll in courses at their local community college or even a nearby four-year college or university if that option is a possibility.
What is the GPA cut off for Princeton?
When it comes to the school's official admission requirements, there is no listed cut-off GPA for Princeton. However, given the school's very high average GPA for students that do end up getting into the school, you can assume that they will not take many applications seriously that fall much lower than that average GPA.
It is important to remember that the 3.9 GPA is an average, which means that you can assume that there are many students with much higher GPAs applying and getting into Princeton as well!
With that in mind, there are some admissions requirements that Princeton does expect of all of the students that apply.
From their site, they "expect" that students will complete the following courses before heading to college:
Four years of English (including continued practice in writing)
Four years of mathematics (including calculus for students interested in engineering)
Four years of one foreign language
At least two years of laboratory science (including physics and chemistry for students interested in engineering)
At least two years of history
What are the SAT requirements to get into Princeton?
Just like with the GPA, there is no official threshold that a student has to meet in order to apply to Princeton. It is also important to mention that in the last two application cycles (2019-20 and 2020-21), Princeton was among the hundreds of schools around the United States that did not require students to submit either an SAT or ACT score. The reason for this optional approach was, of course, due to the COVID-19 pandemic. The difficulty that many students had to find testing areas made it hard for them to even take the test.
With that being said, given the highly competitive nature of the application process at Princeton, students have been advised to take their preferred standardized test if they were able to do so. Above that, the optionality of standardized tests is not expected to be a long-standing thing.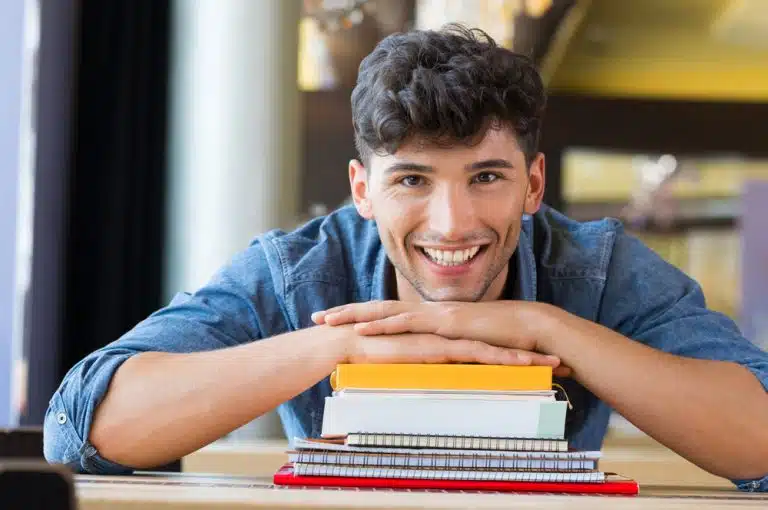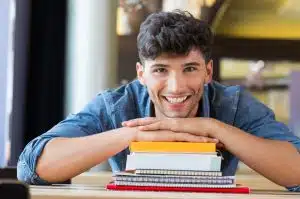 That means that if you are planning on applying to Princeton sometime in the next two to three years (depending on what year in high school you are currently in), chances are pretty good that the SAT or ACT will once again be a required aspect of your application process.
Historically, the average exam score for students who have gained admission to Princeton has been a phenomenal 1505 out of the perfect score of 1600. The 25th percentile score for students who were accepted to Princeton is 1440 and the 75th percentile score is 1570.
What this means is that if you score a 1440 or below, your exam score will be seen as below average in the eyes of the admissions officers at Princeton. On the other hand, if you score a 1570 or above, your score will be seen as above average, which could of course dramatically improve your chances of getting into the school.
So, while there is no actual minimum SAT score that Princeton is going to have to see on a given student's application, there is of course an unspoken requirement. If a student scores too lowly on their SAT exam, there is a very small chance that they will have the kind of application profile necessary in order to really prove that they are able to deal with the rigors and pressure that comes along with going to a school such as Princeton.
How to improve your chances of getting into Princeton University
If Princeton is at or near the top of your list of dream schools, you absolutely owe it yourself to make sure that you do everything that you can in order to improve your chances of getting in! Here are AdmissionSight, our college admission consultants draw upon their years of experience and vast knowledge in order to maximize our students' chances of getting into schools like Harvard, Princeton, University of Chicago, Stanford, and more.
Truth is, one of the best ways that any student can improve their chances of getting into a top school is to know what they are up against and what the school is specifically looking for in the students that apply.
One very important thing that all students have to remember is that they are not only competing with the other highly intelligent and accomplished students in their high school. When it comes to schools like Princeton, students are competing with the most intelligent and accomplished students in the entire world! It can be a daunting thing to wrap your head around, but it is really important to enter this challenge with clear eyes so that you know just how important every single aspect of your application really is!
So, let's break down some of the best ways that anyone can improve their chances of getting into Princeton.
Get started on the application process as early as you can
Traditionally, the college application process including the college exams is something that is thought to take place during a student's senior year of high school. But the truth is that those who start the process far before that are the ones that are going to enjoy the greatest amount of success.
Applying to a school such as Princeton begins for some people during their freshman year of high school or even earlier. What that means is that making sure that you have the right kinds of courses, the right kinds of extracurriculars and are forming positive relationships with the faculty and counselors at your high school can end up playing a big role!
You already know the importance of challenging yourself in your curriculum. It is also important to find several extracurriculars that you can commit your time and energy. Ideally, students will have somewhere between three major extracurricular activities that they take part in throughout the majority of their high school career. Beyond that, it is considered a major positive if students have managed to earn roles of leadership within those groups.
When it comes to the actual application process, getting started early is important as well. Students need to keep in mind that they do not only have to fill out the application but also have to request documents, get letters of recommendation and much more. Procrastinating on this will only make the process more difficult and will likely only render less ideal results.
Reach out to alumni and become a part of the Princeton University community
One fantastic aspect that comes along with attending an Ivy League school is that you immediately become part of a proud and tight-knit community of alumni. After all, there is a whole lot to be proud of when you attend an Ivy League school. Across the board, leaders in political parties, fortune 500 companies, media conglomerates, and more can trace the beginning days of their careers to Ivy League schools.
Some of the most famous living Princeton grads include Jeff Bezos, Michelle Obama, Brooke Shields, John Nash Jr., Sonia Sotomayor, and more.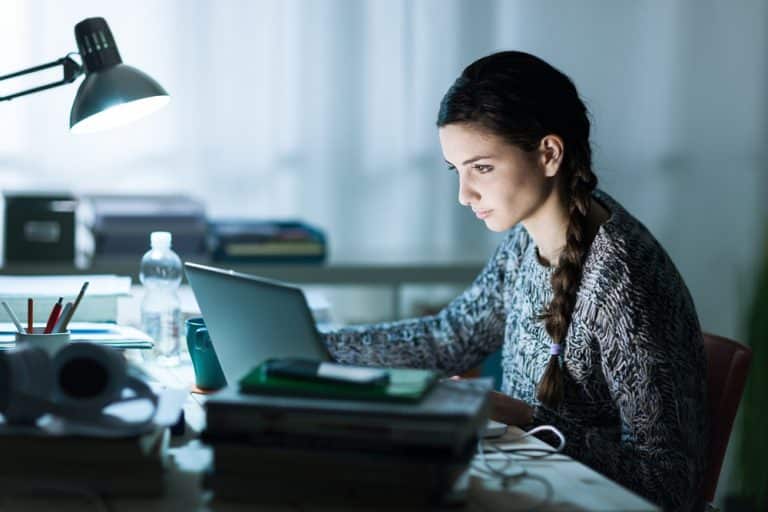 For that reason, students who are interested in attending a school like Princeton should always make it a priority to get involved in the school's community even during high school. One way to do this is to get involved in one of the many summer programs that are available to high school students. Not only will this open your eyes to the beautiful campus that Princeton has, but will also give you the chance to foster relationships with current students and staff.
Beyond that, when you get closer to the year of your application, you should absolutely reach out to actual alumni to set up a meeting with them. During this meeting, you should take the time to ask any questions that you have about Princeton, the admission process, what it is like to attend the school and make sure to ask about any application tips that they may be able to offer you.
It is really easy to connect with an alumnus from any school, and the best way is to reach out to the university directly. Otherwise, you can talk to people within your personal network. – family, friends, etc. – and ask them if they know anyone who attended the school.
Earn fantastic letters of recommendation
Like many other schools in the United States, Princeton requires that applicants provide letters of recommendation along with their college application. These letters are meant to help admissions officers at the school get a better idea of the student's personalities, their academic excellence, as well as their passions and strengths.
The best way to get a truly fantastic letter of recommendation all comes down to two things: relationships and timing. First off, you as a student have to make sure that you are building productive and positive relationships with a number of your high school teachers. Ideally, you will be close with teachers who teach the subjects that you are most passionate about and excel in the most.
From there, you will want to make sure that you give the teacher who you want to write your letter of recommendation the necessary time to actually craft it. It is also important to remember that some teachers put a cap on how many letters they are willing and able to write per year.
In fact, it is not a bad idea to speak with your chosen teacher at the end of your junior year or during the beginning of your senior year just to get it on their radar.
Write wonderful essays
Finally, just like letters of recommendation allow admissions officers to get to know who you are as a student, your supplemental essays and personal statement will allow them to get to know you as a person. Make sure to take the time to craft these essays as thoughtfully as you can. Take time to really uncover what you want to say and how you want to say it.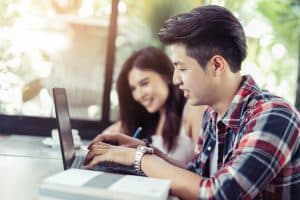 While this may seem like a secondary aspect to your application when compared to your GPA and standardized test scores, the truth is that these essays are sometimes what really help set a student apart. If you are able to really shine a light on who you are, what makes you tick, and why you think Princeton is the very best option for you, there may very well be an admissions officer as the school who agrees!
Will you get into Princeton University?
With acceptance rates at top schools reaching all-time lows, it is now harder than ever for students to get into schools like Princeton. However, just because it is hard does not mean that it is impossible! In fact, we at AdmissionSight know just how possible it is. 75 percent of the students that we work with either get into an Ivy League school or a top-10 school elsewhere in the United States.
If you are looking to boost your chances of getting into the school of your dreams, contact us today to book your free consultation.