How Does Upenn's PH.d. Application Work?
What are the Ph.D. programs at UPenn?
What are the Ph.D. programs available at UPenn? The University of Pennsylvania provides the following list of all of the programs that can be taken in order to earn academic credit. Going over the following will help you get started with your UPenn Ph.D. application.
Accounting
Africana Studies
Ancient History
Anthropology: Archaeology
Anthropology: Cultural
Anthropology: Linguistic
Anthropology: Medical
Anthropology: Physical
Applied Economics
Applied Mathematics and Computational Science
Architecture
Art and Archaeology of the Mediterranean World
Biochemistry and Molecular Biophysics
Bioengineering
Cell and Molecular Biology: Cancer Biology
Cell and Molecular Biology: Cell Biology   Physiology   and Metabolism
Cell and Molecular Biology: Developmental   Stem Cell   and Regenerative Biology
Cell and Molecular Biology: Gene Therapy and Vaccines
Cell and Molecular Biology: Genetics and Epigenetics
Cell and Molecular Biology: Microbiology   Virology   and Parasitology
Chemical and Biomolecular Engineering
Chemistry
City Planning
Classical Studies
Communication
Comparative Literature
Computer and Information Science
Criminology
Demography
Earth and Environmental Science
East Asian Languages and Civilizations
Economics
Education Policy
Education   Culture   and Society
Educational and Organizational Leadership   EdD
Educational Leadership   EdD
Educational Linguistics   EdD
Educational Linguistics
Electrical and Systems Engineering
English
Epidemiology and Biostatistics: Biostatistics
Epidemiology and Biostatistics: Epidemiology
Ethics and Legal Studies
Finance
Genomics and Computational Biology
German Languages and Literature
Health Care Management & Economics
Higher Education
History and Sociology of Science
History of Art
History
Immunology
Interdisciplinary Studies in Human Development
Learning Sciences & Technologies
Linguistics
Management
Marketing
Materials Science and Engineering
Mathematics
Mechanical Engineering and Applied Mechanics
Music: Composition
Music: Music Studies
Near Eastern Languages and Civilizations: Biblical Studies
Near Eastern Languages and Civilizations: Classical and Medieval Hebrew Literature
Near Eastern Languages and Civilizations: Egyptology
Near Eastern Languages and Civilizations: Mesopotamian Civilization
Near Eastern Languages and Civilizations: Middle Eastern Literatures & Societies
Neuroscience
Nursing
Operations   Information and Decisions
Pharmacology
Philosophy
Physics and Astronomy
Political Science
Psychology
Quantitative Methods
Reading/Writing/Literacy
Religious Studies
Romance Languages: French and Francophone Studies
Romance Languages: Hispanic Studies
Romance Languages: Italian Studies
Social Welfare
Social Work   DSW
Sociology
South Asia Regional Studies
Statistics
Teaching Learning and Teacher Education
Who are eligible for UPenn Ph.D. admissions?
So, who can submit a UPenn Ph.D. application? Upenn becomes one university by combining the resources of 12 Schools, more than 11,000 graduate and professional students, and more than 4,000 faculty members.
This results in a diverse and dynamic community that draws its vitality from a wide range of racial and ethnic groups, nationalities, genders, sexual orientations, historical traditions, ages, religions, disabilities, veteran status, interests, perspectives, and socioeconomic backgrounds.
The efforts that UPenn is doing to encourage inclusive greatness are supported by a number of policies and programs that the university has implemented.
Hence, anyone who can successfully fulfill all the requirements for the UPenn Ph.D. application is eligible to apply.
What are the application requirements for the UPenn Ph.D. program?
What are the prerequisites for enrolling in the Ph.D. program at the University of Pennsylvania? The following items must be handed in before the application date in order to be considered for the position:
Biographical Information
Resume
2 Letters of Recommendation
Unofficial Transcript
$90 Non-refundable Application Fee
Graduate Record Examination (GRE) Official Score Report
TOEFL and IELTS (for all applicants who are not US citizens or permanent residents and for whom English is not their first language.)
You are unable to change any materials for applications that have already been submitted because of the high amount of submissions that the admission committee is currently processing. Once an application is submitted, it is regarded to be complete. When the final, official transcripts are finally made available, only then will be uploaded. Please be aware that after your application is submitted, all of the documents you submit become the property of the University of Pennsylvania, and you will not receive them back. Don't forget to keep a copy of your application for your own records.
What is the admission process for the UPenn Ph.D. program?
How does one be accepted into the Ph.D. program at the University of Pennsylvania? UPenn takes into consideration your self-reported test scores, unofficial transcripts, letters of recommendation, personal statement, and resume or cv when doing the examination of your application as a whole.
After the conclusion of each application season, the faculty will swiftly review everything. The applicant's capacity to successfully finish the graduate program is taken into consideration when making admissions decisions, as is the degree to which the student's interests align with those of the programs and research.
If there is no other indication, decisions will be made public on the date that was previously publicized; applicants will be notified directly through the online application system. The admissions committee does not discuss their conclusions over the phone, they do not expose them before the deadlines, and they do not send them in the mail.
How do you get a Ph.D. admission to UPenn?
How does one become a doctoral student at the University of Pennsylvania? Here's a checklist for your UPenn Ph.D. application:
Collect the Required Information.
The step that requires the most time and effort is the one in which one researches graduate programs. You cannot expect to find all of the information you require in a single location. As you start having conversations with other individuals and reading about different programs, you should make an effort to get answers to the following crucial questions:
How exactly will completing my graduate degree assist me to advance my career?
Which academic field should I focus on for my degree?
When is the best time to submit my application to graduate school?
There are times when the answers to these questions are very clear. You will frequently find that there are numerous options available, all of which will require you to comb through them and make a decision based on your unique circumstances and motives. The following are the essential tools for determining the answers to these questions:
Faculty members working in the field that interests you.
Experts in the subject are in the greatest position to evaluate the validity of your application, provide you with an overview of graduate training in their field, and help you find programs that meet your needs. Because they might play an essential part in supporting your application, incorporating them in the process is something that should be prioritized very highly.
People currently employed in your area of professional interest.
It's also crucial to have conversations with folks outside of the university. Informational interviews can help you determine whether or not you need a graduate degree to achieve your goals, and if so, what kind of degree you should pursue if you do decide to pursue further education. Recent postgraduates may have valuable insights to give regarding their experiences in graduate school and in the job market following graduation.
Websites for graduate degree programs.
Individual websites include significant and thorough information regarding the curricula, the application process, the students who are currently enrolled in the program, and usually the employment success of their former students. It is essential to get knowledge about specific programs because those that are well-ranked are not necessarily the best option.
Associations for working professionals.
On the websites of most professional organizations, one can find a searchable online directory of graduate programs as well as information regarding graduate education in the relevant sector.
Decide when and how to apply.
You might only apply to a couple of programs (two or three), but that depends on the industry you work in. While some people are quite picky about the jobs they apply for, others are not as picky. This answer is conditional on the nature of the degree you intend to earn as well as the part that it will play in the progression of your professional life.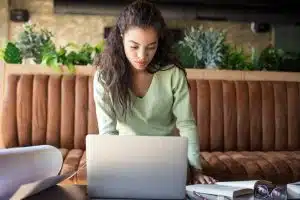 Determine your timeline.
There are application deadlines for most graduate schools in December and January, but not all. Make sure you give yourself enough time to complete any prerequisite classes or tests by planning ahead.
Attend all of the necessary examinations.
If you need to take the GRE or GMAT, or any other test, make sure that you give yourself sufficient time to study, take the exam, and get your score forwarded to the schools that you are interested in attending.
Request for letters of recommendation.
It is recommended that you give folks a minimum of four weeks to write a letter of recommendation for you. It is common practice for recommendation letters to be sent using an electronic platform provided by a program, and for the writers to attach the letters to an email in response to a request for the letters.
Draft personal statements and application essays.
There is going to be a minimum requirement of one essay or statement of purpose for your application. Before determining what to write, it is vital to give serious consideration to the supplied prompts, as these are suited to the requirements of each individual program.
Organize your curriculum vitae.
A curriculum vitae, more often known as a CV, is typically required when applying for research or academic posts. It encompasses academic credentials and accomplishments, experience conducting research, and any other pertinent experiences in leadership or extracurricular activities as well as talents.
Send in your supporting documents for the application.
This will involve submitting academic transcripts to the appropriate programs. The Registrar's Office at UPenn will provide your requested transcripts to you after they have processed them.
The University of Pennsylvania is one of the most competitive colleges in the Ivy League. It is regarded as one of the most prestigious educational institutions in the world. When applying, applicants need to ensure that they are up for the challenge.
Utilize our admissions advice to get an ethical advantage in your Upenn Ph.D. application process if you believe that it is the perfect school for you, and if you can picture yourself prospering on a campus in the city that has a focus on the practical and the professional.
With over a decade of experience, AdmissionSight has helped thousands of students successfully navigate the rigorous application processes of the world's most prestigious colleges and universities. We have one of the best success rates in the business, with 75% of our students being accepted to elite institutions. Make an appointment now for your free preliminary consultation.