10 College Interview Questions You Must Prepare For
At certain undergraduate programs – primarily schools considered to be quite prestigious and have extremely selective admissions processes – applicants get the chance to take part in an admissions interview process. It's important that you know more about common college interview questions.
In a college interview, high school (or transfer) applicants get the just to speak with volunteer students or alumnus members and have a one-on-one conversation about the school itself, why the student is interested in attending that school, and what the school may have to offer the student based on his or her strengths, interests, goals and more.
But what are the common college interview questions that you – or any other student – would benefit from knowing about prior to their interview experience?
The truth is that while every school that offers interviews has a somewhat unique approach on the experience, the overall goal and reasoning behind offering undergrad applicants the chance to interview are more or less the same. One of the primary reasons has to do with just how competitive these schools tend to be.
For example, all eight of the Ivy League programs offer some kind of interview or introduction that students can take part in. As you likely already know, the Ivy league schools are some of the most competitive and prestigious schools in not just the United States, but also the entire world.
At AdmissionSight, we have years' of experience helping students get into all of these schools. Thanks to the tools and strategies that we have created and implanted over the years, we proudly offer the students that we work with (in many different capacities) a substantial leg up against the competition when it comes to applying to, and getting into some of the most selective schools in the world. The numbers speak for themselves. In the time that we have existed within the college admissions industry, 75.0 percent of the students that we have worked with have gone on to either get into an Ivy League school like Harvard, Princeton or Yale or a top 10 school that isn't in the ivies such as UChicago, Stanford or MIT.
As you might have guessed, we have countless hours of experience when it comes to helping students learn how to prepare for college admission interviews. Understandably, a big part of that is going over the common college interview questions so that our students can formulate their answers in a way that does not sound over-rehearsed or written. And that is much easier said than done!
Whether or not you end up deciding to work with AdmissionSight – or any other admissions consultant for that matter – we wanted to do what we could in terms of helping you prepare for applying to schools in general, and preparing for the college interview process, more specifically.
So, whether you are wondering what's the point of college interviews or are simply looking to learn more about some of the common questions you'll hear during a college admissions interview, then you have absolutely come to the right place!
We are going to break down the answers to those questions and many more while also simply listing those common college interview questions so that you can start prepping for your eventual interview, no matter how far in that future that may be!
Let's get started!
What schools offer admissions interviews?
Depending on where you plan on applying, you may be looking at one interview, multiple interviews or no interviews at all! While there are too many schools that offer interviews to reasonably list, we did want to break down some of the top schools in the United States that do indeed offer interviews for applicants. Take a look, below:
Princeton University – Recommended
Harvard University – Recommended
Columbia University – Recommended
Massachusetts Institute of Technology (MIT) – Recommended
Yale University – Recommended
Stanford University – Optional
University of Chicago – Video introduction option instead
University of Pennsylvania – Strongly recommended
Northwestern University – Optional
Duke University – Recommended
Dartmouth College – Recommended
Brown University – Video portfolio option instead.
Cornell University – Required for Architecture program; recommended for applicants to the Art and Hotel Administration programs
Perhaps the main lesson that you should take away from this list is that if you plan on applying to some of the most prestigious schools in the United States, you'd be doing yourself and your application a disservice by not preparing for a college interview or two.
What's the point of college interviews?
Now that you have an idea of what schools offer interviews to undergrad applicants, you might be curious to learn about what value these schools actually see in offering interviews for applying students.
Before we go any further, we want to mention that for the vast majority of schools and programs – as you can see in the list above – interviews are optional. This means that not all students are typically offered the opportunity to take part in the interview process, and that students who are unable to take part will not be negatively impacted. Moreover, schools make it clear that a student being offered, or not offered, an interview is not a reflection of their application's status. Interview invitations are sent out before schools start looking at applications themselves.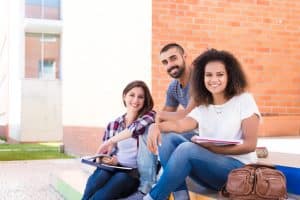 With that in mind, it is highly recommended by our admissions consultants at Admissions Sight, as well as anyone else who knows anything about the admissions process at these top schools, that if you are offered the chance to interview, then you absolutely should! While not being offered an interview won't negatively impact your application, being offered one and then rejecting that offer could signal to the admissions office at that school that you are not serious about attending their institution.
But what do schools themselves get out of these one-on-one meetings? Here are a few things to consider:
Interviews allow the school to learn more about who you are as a person. The truth is that a major aspect of your application's destiny is going to hinge on your academic record, test scores, extracurriculars and teacher recommendations. However, beyond wanting to accept good students, top schools are also dedicated to accepting exceptional people. By taking part in an interview, you give the school the chance to learn more about who you are, what makes you tick, and why you'd be a great fit at their school.
Interviews allow schools to gauge your interest. Just like getting into these top schools is an incredibly competitive experience for students (many have acceptance rates below 5.0 percent overall), these top schools also compete with one another to get top students each year. By taking part in an interview at one of your top choices for undergrad, you will be sending a clear signal that you are really serious about accepting an offer of admissions if you are indeed offered a spot.
Interviews allow schools to teach prospective students about themselves. These interviews are always a two-way conversation, which means that interviewers will ask questions of the students and students will get the chance to answer questions of the interviewers. If the student has questions about the school that he or she cannot find online or in message boards, the interview offers the school the perfect opportunity to answer them!
How to prepare for college admission interviews?
There are some key pointers that any student can benefit from when it comes to preparing for a big college interview. Here are some top tips to make sure that you are prepared on the day and feeling confident and lose no matter how high on your list of schools your interview is with:
Do your research: You should walk into your interview (whether it is in person or remote) feeling like you have a good idea of how the interview is going to go. Look into typical questions, do some of your research about the school, and make sure that you have some questions yourself that you want to ask. While you don't have to rehearse your questions or answers, you should go in with a decent expectation of what is to come.
Dress for the occasion: These interviews are not stuffy or overly formal, but they are definitely professional. For that reason, you should make sure to look the part (again whether the interview is in person or remote) by dressing business casual. Think button-down shits, blouses and a nice pair of ironed slacks. That will have you looking the part from the second the interview gets underway.
Conduct mock interviews with peers, parents or your admissions consultant: Interviewing is a skill, and practicing can go a long way when it's time for the real deal. Not only will it help you identify areas to work on, but it'll also give you an opportunity to go over some of the main points you prepared for the broader, more open-ended college interview questions. Consider working with your peers, parents or your admissions consultant to conduct mock interviews. If you know that your interview will be remote, consider doing mock interviews over a webcam so that you are used to how you look and sound and can be fully engaged during your interview.
Relax and just be yourself: As you walk up to take part in your interview, remember that one of the most important aspects of the interview is who you are as a person. For that reason, remember to relax and be true to yourself. After all, it's best to view the interview as an opportunity to learn more about the school and assess your fit. Above all, you should be enthusiastic and engaged in your conversation with the interviewer.
After your interview, send a thank you email: Technically this has nothing to do with preparing for the interview, but this will take place after you have concluded. However, you can write out your email prior to your interview so that it is ready to send once you finish. A follow-up email displays a level of professionalism and expresses continued interest in the school post-interview. In addition, because interviewers meet with many candidates, following up can help ensure they remember you.
Common college interview questions
Now that we have covered much of the most important considerations regarding the importance of college interviews, we wanted to finish this up by breaking down some of the most common interview questions that you will absolutely want to prepare for prior to your interview taking place.
We will list the question and then break down a few things to keep in mind when it comes to why you could be asked this, what your interviewer is trying to find out and how you can make sure to offer the best answer possible. Let's get started!
Question 1 – Tell me about yourself?
This is, of course, a very basic question. However, that does not mean that it is not important. The simple answer as to why you might be asked this is because the school you are interviewing for wants to learn more about you. They want to know your personality and what makes you unique. For that reason, make sure that you have a solid answer for this question. Try talking about your passions, hobbies and goals. You can bring up a quick story that you think exemplifies who you are or talk about what inspires you! The most important thing here is to be honest, specific and memorable!
Question 2 – Why are you interested in _______ University?
You can be sure that no matter where you are interviewing for, you will be asked in some way or another why you are interested specifically in that school. Your interviewer will definitely want to see a fair amount of knowledge coming from you regarding the school, the kinds of programs it is known for and the experience that students are known to have while studying there. To prepare as best you can for this question, conduct some very real research about the school beforehand. After all, if you genuinely are serious about attending this school, you will want to make sure that you have a pretty solid background of knowledge on it either way.
Question 3 – What do you plan to major in?
The reason why this question is important is similarly self-explanatory. Schools want to find students that are not only intelligent, but also highly driven and goal oriented. With that in mind, there is no expectation that you should absolutely know what you want to major in. Your interviewer is not going to be asking for your 10-year plan. However, you should be able to talk about what interests you most academically and where you think those interests could ultimately lead in regards to your undergraduate major.
To prepare for this question, you simply have to think about what your answer really is. Remember, there is no right or wrong answer when it comes to these (or any of the other questions), the only thing you have to do is make sure that you do in fact have one.
Question 4 – What are your strengths and weaknesses in and out of the classroom?
This is another question that you will really want to make sure you prepare for a bit. It is important that you come off as introspective and self-aware throughout your entire interview, even if you are made somewhat uncomfortable by the prospect of talking about yourself at length. The truth is that it takes maturity for someone to talk about their strengths and weaknesses.
When it comes to both aspects, make sure that you are able to touch on examples and be honest with what you think sets you apart and what you believe you could benefit from improving on.
Question 5 – How do you plan to contribute on campus?
While academics are definitely important, another important part of the undergraduate experience is to get involved in and contribute on campus. Schools want students that are going to add to the culture and community that is fostered on campus, and knowing where you plan to spend your time will also give the school a much better idea of how you will fit in there. A great thing to talk about here is how you have spent your time out of the classroom during high school and how you've gotten involved in your community.
Question 6 – What are your long-term goals?
For the final question that you must prepare for, we want to remind you that questions about your long-term future and goals could definitely come up. Again, you do not have to have a concrete answer, and schools know all too well that undergraduate school especially is about exploring and discovering what you really want to do for the rest of your life.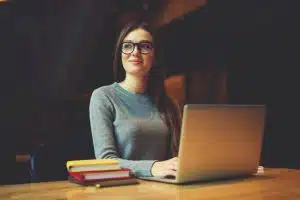 So, if you don't exactly know you can say that. However, you surely would benefit from spending some time thinking about not only what you want to do as a profession, but how you want to contribute to the world now and in the future.
Let AdmissionSight help you prepare for your college interviews
The interview process at schools is an exciting and daunting one. While it is not considered to be a major deciding factor in a student's ability to get into a school, the truth is that every bit helps! If you are interested in learning more about the interview process and how you can ace it no matter where you've applied, contact AdmissionSight to set up a free consultation.