Princeton Interview
How Do You Get An Interview With Princeton?
Princeton gives prospective students the chance to speak with an alumnus during an interview. The number of alumni in your area will determine your odds of having a Princeton interview. Traditionally, the school has tried to provide every applicant the chance for an interview.
How do you get an interview with Princeton? Interviews with alumni are optional at Princeton University. After the admissions office has received your application, interviews are held. If you decide not to participate in the interview portion of the Princeton Supplement, it will not negatively affect your admission chances. If you do not want to opt-out of this opportunity, you might get an email inviting you to an interview with a member of the Princeton Alumni Schools Committee. If so, Princeton strongly advises you to seize this chance.
These 30-to-45-minute informal conversations are aimed to help you feel more at home at the school rather than being overly formal, daunting barriers for applicants to pass through. Depending on the student's preference, interviews for the 2022–23 admissions cycle may be conducted virtually or in person. Princeton does not allow on-campus interviews anymore; instead, in-person interviews will take place nearby, either in a coffee shop or a nearby high school.  Since this enables the alumni to speak with more candidates, many of these interviews take place over the phone or using a video chat program.
What Are the Questions To Expect In A Princeton Interview?
The next step is to get ready for any potential questions that might be asked during your Princeton interview once you have a basic understanding of the interview procedure at Princeton. You will feel more assured on the day of the interview the more you rehearse and prepare your responses in advance. Now, what are the questions to expect in a Princeton interview?
The following are a few typical interview questions and suggested responses:
Why Did You Choose Princeton?
"Why this college" is one of the most often asked interview questions. When asked "Why Princeton" during your Princeton interview, consider it an opportunity to show off your familiarity with the institution and your enthusiasm about enrolling.
To demonstrate that you have done your research, try to cite specific classes at Princeton and teachers you are interested to study with. If you got the opportunity to visit a college campus as part of your visits, describe any features of the campus or community that particularly stuck out to you.
Mentioning certain school activities, research opportunities, or internship interests will help to boost your responses. And whatever you do, stay away from giving a flimsy justification for choosing Princeton, such as saying that you want to go because you have friends there or just because it is an Ivy League school. More in-depth, insightful responses are some of the things your interviewer will be looking for.
Describe Three Things You Did While Attending School.
Additionally, students should be prepared to answer inquiries regarding their extracurricular activities. Given the significance of extracurricular activities for college, this subject will probably come up in every interview. The best responses are those that concentrate on a small number of interests rather than a long list of pursuits. Refer to other summer jobs or internships you have held to expand on your knowledge to take it a step further. Do not forget to describe how you plan to go on with these pursuits while attending Princeton.
Why Did You Select This Major?
Academic interests and commitments will very certainly come up in interview questions at Princeton. Consider why you are drawn to the major you want to pursue and how it might relate to your long-term professional objectives before your interview.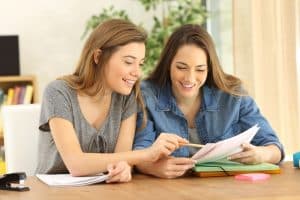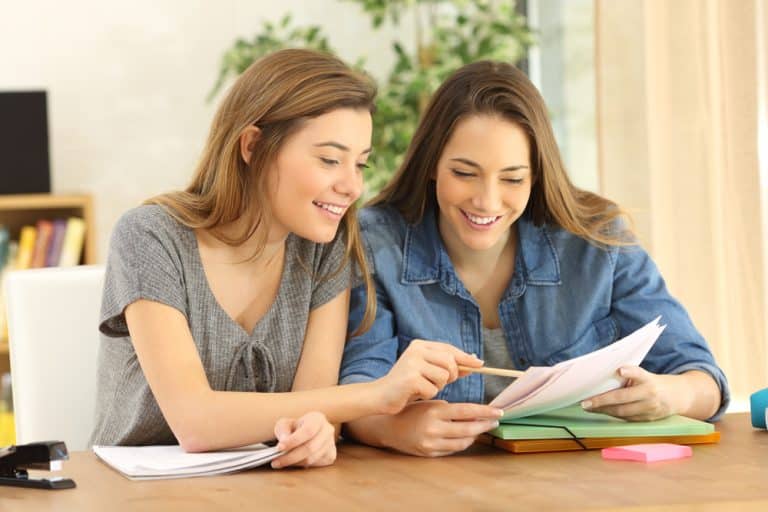 Incorporate examples and anecdotes whenever you can to show your interest in the topic and what you have done to enrich your passion for it. By highlighting professors in the major that you would like to study with or on-campus opportunities that closely correspond to your area of interest, you can demonstrate your research abilities in this question.
What Is Your Biggest Accomplishment?
Before your Princeton alumni interview, make sure to give this question a lot of attention. Consider experiences that made you proud rather than selecting accomplishments that "sound" remarkable. That may be passing a test on a topic you find particularly difficult, organizing your own fundraiser for a cause you believe in, or having your writing featured in the neighborhood paper. Whatever you decide, try to relate your success to your long-term objectives and the reasons you were drawn to Princeton University in the first place.
What Kind Of Students Does Princeton Look For?
What kind of students does Princeton look for? Like most Ivy League institutions, Princeton seeks applicants who are intelligent, self-driven, and able to perform well under pressure. Princeton University's admissions committee specifically looks for applicants who are prepared to take advantage of research opportunities (the university is ranked fifth in the nation for undergraduate research and creative opportunities), engage in volunteer work (the school's unofficial motto is "Princeton in the Nation's Service and the Service of Humanity"), and have an interest in forming connections with alumni.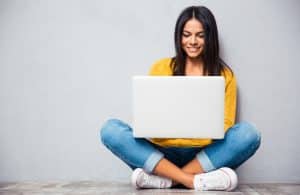 Like other Ivy League institutions, Princeton aims to have a diverse student body. Princeton favors applicants who have a narrow area of expertise. An ideal student is extremely passionate about a very particular field of interest.
In a similar vein, outstanding performers in the arts and sports are also coveted. Students who are serious about pursuing both a top-tier education and a career in division 1 athletics may have an advantage in the admissions process because Princeton is proud of its athletic achievements. Although it's less well recognized, Princeton sends out talent scouts to find students who excel in the performing arts, visual arts, music, theatre, and dance.
Make sure these will be incorporated into your conversation during the Princeton interview.
Does the Princeton Alumni Interview Matter?
Students often wonder "Does the Princeton alumni interview matter?" Even if the interview is optional, you should still go because it will be worthwhile. Students may have an excellent opportunity to learn more about Princeton from the interviewer who has experience there. Students get a great opportunity to show off their knowledge about the institution.
College interviews are a great resource to use if you feel you can't fully express yourself in your admissions essay or if you want to learn more about the school from the viewpoint of a previous student. Additionally, you get an opportunity to explain yourself and think back on how you got to where you are now during these informational interviews.
Although Princeton takes interviews into account, they do not constitute a significant portion of the admissions decision. Don't worry if your interview wasn't the best conversation you've ever had; your grades, recommendations, test scores, and essay all take much greater precedence. Even though a poor interview could eliminate you from consideration (unless it was awful, like you said something offensive during the Princeton interview), a good one will undoubtedly give you a slight advantage in the selection process. The rest will flow effortlessly if you just do your research and be yourself!
How Do I Prepare For A Princeton Interview?
How do I prepare for a Princeton Interview? To start, let's classify the Princeton interview. Interviews for college admissions are often either informative or evaluative.  To be admitted, expect to undergo a selection process that includes interviews. In this case, the university admissions officers' decision to give you a spot would be based on how well you performed in the interview.
You can learn more about the university and the university can learn more about you by participating in an enlightening interview. Because they want you to choose their university, the university admissions staff may be just as eager to impress you as you are to impress them in this situation. Of course, both informative and evaluative aspects of your university interview are possible.
A Princeton interview lasts for 30 to 45 minutes each and it's more of a casual discussion in which you can talk about the issues that matter to you and ask questions to a Princeton alumnus. Thus, it is an informative type. In addition, because the interview is optional and much more conversational than some other university interviews, what you discuss will usually flow naturally with the conversation. Here are some things to take note of during your preparation for the alumni interview.
Think of how you may be distinctive.
The interviewers for university admissions will probably be meeting a lot of applicants, so you should consider how you may differentiate yourself and make a strong first impression. Try to come up with a memorable response when interviewers ask you about yourself during the Princeton interview. This is your chance to demonstrate your enthusiasm for the subject you have selected, your future goals, and the traits you have that will help you succeed academically.
Read over your personal statement once more.
The alumni who are interviewing you are also likely to bring up topics you've discussed in your personal statement or application essay if ever they were given access, whether it's a claim about a particular pastime or an accomplishment. Re-read your essay and think of any questions that might be asked in the interview that is linked to what you wrote, such as inquiries about specific books you mentioned or research interests.
Review the course information.
It's also a good idea to review the university's prospectus or official website for detailed information on the course's organization, admission requirements, and optional modules available, among other suggestions.
There is typically a chance to do this, even in a performative interview, and it may help you demonstrate that you have done thorough research on the subject. It may also help you come up with some insightful questions for the admissions officers. Check to see if the answers to the queries you haven't already been covered in the course materials.
Prepare some responses to typical interview questions from universities.
You'll probably be asked "tell me about yourself" in addition to "why do you want to study this subject at this university?" in your Princeton interview. Your interviewer could be curious to know why you want to study in that specific country and what initially drew you to studying abroad if you are studying abroad. Be as specific as you can in your response to demonstrate to your interviewer your enthusiasm for both their university and your subject.
While some planning is advised, avoid going overboard. Make sure your responses sound natural rather than overly prepared. Although it's easier said than done, try to unwind and be yourself throughout the interview.
Ready your questions for the Princeton interviewer.
You have a great chance to ask questions at your Princeton interview. Do you have any specific questions about the culture of the school? Do you want to know what your interviewer learned from Princeton the most? Feel free to enquire and pay attention to answers. Use this opportunity to ask any queries you cannot find the answers to online.
Understand your topic.
You should be well-prepared to discuss your reasons for enrolling in the course you have chosen, as well as why you are interested in the subject you have chosen, with your interviewer. Reading up on the most recent news, analysis, and advancements in the subject is another way to show that you are interested. Some of these topics might be expressly mentioned in the question, or you might just be able to use them as examples.
Rehearse with a friend.
It could be helpful to sit down with a friend or family member and run through the most typical Princeton interview questions if this is your first official interview or you're just feeling extremely anxious. This should bring to light any issues you need to revisit and consider more, as well as any instances where you tend to use the word "uh" excessively.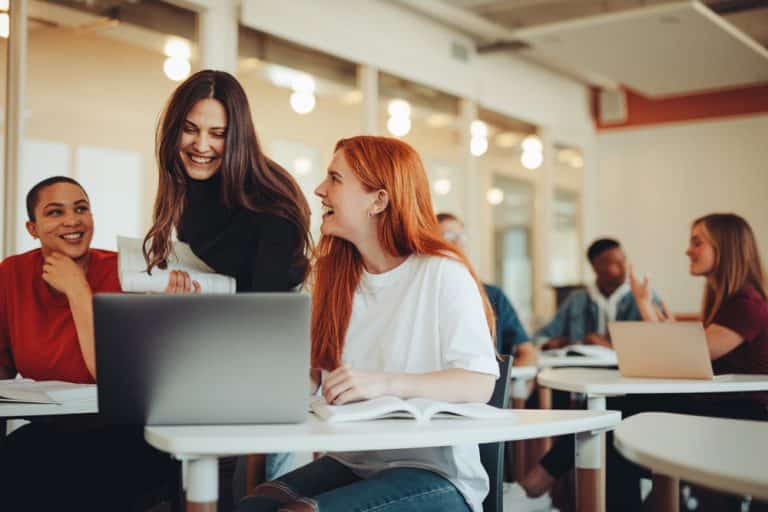 Dress appropriately.
Even though university admissions interviews are frequently somewhat relaxed, it is always preferable to dress up rather than down! Make a solid first impression by dressing in business casual or smart casual, like you would for a formal job interview. Dress to impress, even for virtual interviews.
Show up early.
Make sure you know exactly where you are going and how long it will take you to get there if you're attending an admissions interview in person (rather than, say, through Zoom). Also, give yourself plenty of time to prepare. You should try to be at least 10 to 15 minutes early.
Inhale deeply, then smile!
Though it is undeniably simpler said than done, try not to stress out too much. Keep in mind that the university interview is typically not considered on its own when deciding whether to admit you as a student. Also, keep in mind that the admissions committee is genuinely considering awarding you a spot because they have been impressed enough with you to offer you an interview. Even if you are extremely nervous deep inside, make an effort to smile; it will help you feel better and demonstrate to your interviewer that you're enthusiastic about the job.
Send a "Thank you" Note after the interview.
Alumni volunteers conduct the interviews, meaning they are not hired for it. Because they adore Princeton and want to aid prospective students in getting in, they have extended help or assistance. Sending a "thank you" note after the interview is a wonderful method to express your gratitude for them. It's courteous to do even if they have already submitted your report before they read the note.
For the Class of 2026, Princeton's total admission rate is estimated to be between 3 and 4%. Princeton, which ranked as the nation's top university for the 12th year in a row, has become more competitive, with the acceptance rate declining by more than 30% in just five years, according to trends in admissions during the previous five years.
Getting into Princeton will be a tough journey for students. Students are encouraged to not miss the opportunity for the Princeton interview if they are offered one. Every component of your Princeton application is a step toward your ultimate goal. AdmissionSight can also help you to boost your application and increase your chances to attend Princeton. Book an initial consultation with AdmissionSight experts to discuss this further.